Festive Delicacies by Theresa Lai
by: Theresa Lai
Hong Kong : Hai Bin Shu Gong Si 2012, $68.00, Paperback
ISBN: 978-988-202-832-6
---
Reviewed by: Jacqueline M. Newman
Spring Volume: 2014 Issue: 21(1) page(s): 35

---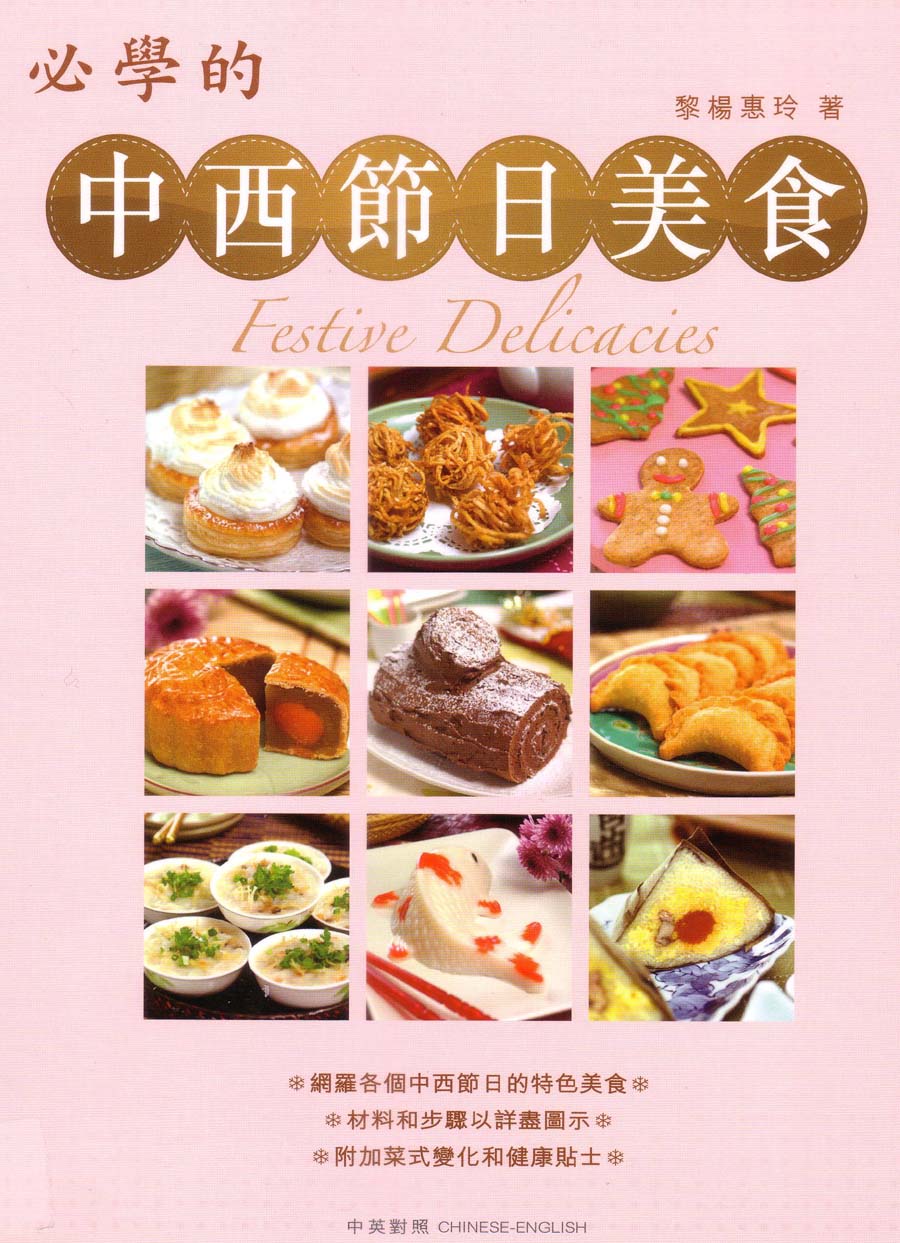 This bi-lingual volume, written by an Assistant Professor in the Health and Physical Education Department at the Hong Kong Institute of Education, is by someone who believes many families want to give food gifts and not purchase holiday foods.
Most but not all of the recipes are Chinese. They are for Chinese Lunar New year, Easter, Dragon Boat Festival, Mid-Autumn Festival, Winter Solstice, and Christmas. Each one has many small color photographs of steps in their preparation, and one large on of its completed dish. Many are Chinese desserts, all show their ingredients, and all a e easy to prepare.
There is a full-page description of every holiday, many pictures of them, make then easy to prepare. Several have variations enabling making tow similar desserts for two different meals at the same time. In addition, there are reminders of things that need ones attention when making them.