Connect me to:

Restaurant Review
Yan Can (Santa Clara CA)
(408) 748-3355
3927 Rivermark Plaza,
Santa Clara, CA 95054
---
Reviewed by: Jacqueline M. Newman
Fall Volume: 2007 Issue: 14(3) page: 29
---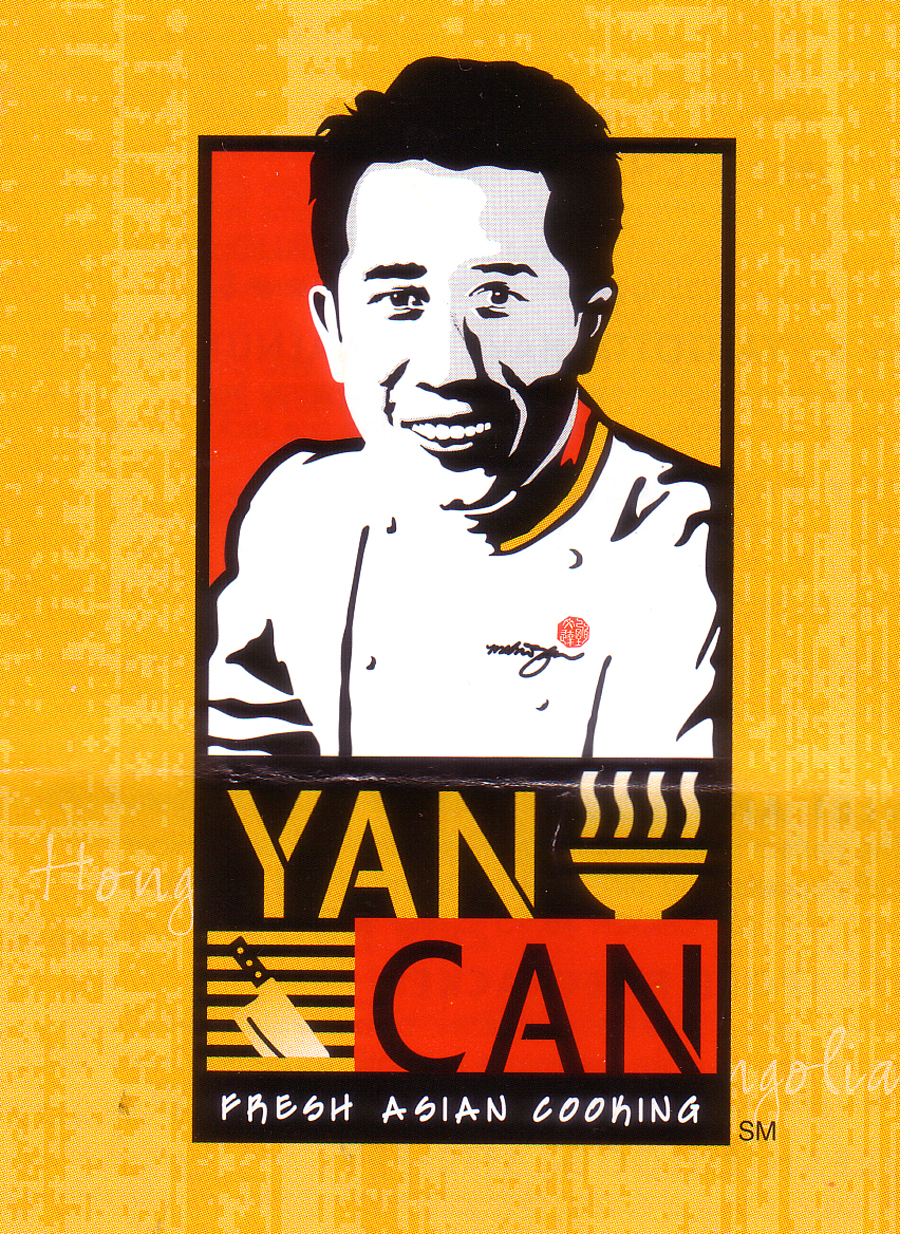 Chinese restaurants have origins in this City by the Bay. They continue and mushroom and are going strong. There are great dishes and many delights to be had at others near San Francisco. One of these, Yan Can; 3927 Rivermark Plaza; Santa Clara CA 95054; phone: (4080 748-3355 is a good place to stop for Chinese fast food. For a long time we wanted to see what a creative mind can do serving this culture's fast food. We found it on a corner in a very upscale area.
Here is a gift from the gods at a shopping plaze with more folk eating Martin Yan's Chinese speedily served foods than almost all others in that shopping area. His food is featured as: Fresh Asian Cooking, and is served in a clean crisp place featuring open cooking. One sees what one gets and how they prepare it. One orders, sits down, or stands and watches. Then someone brings this freshly prepared foods to your table.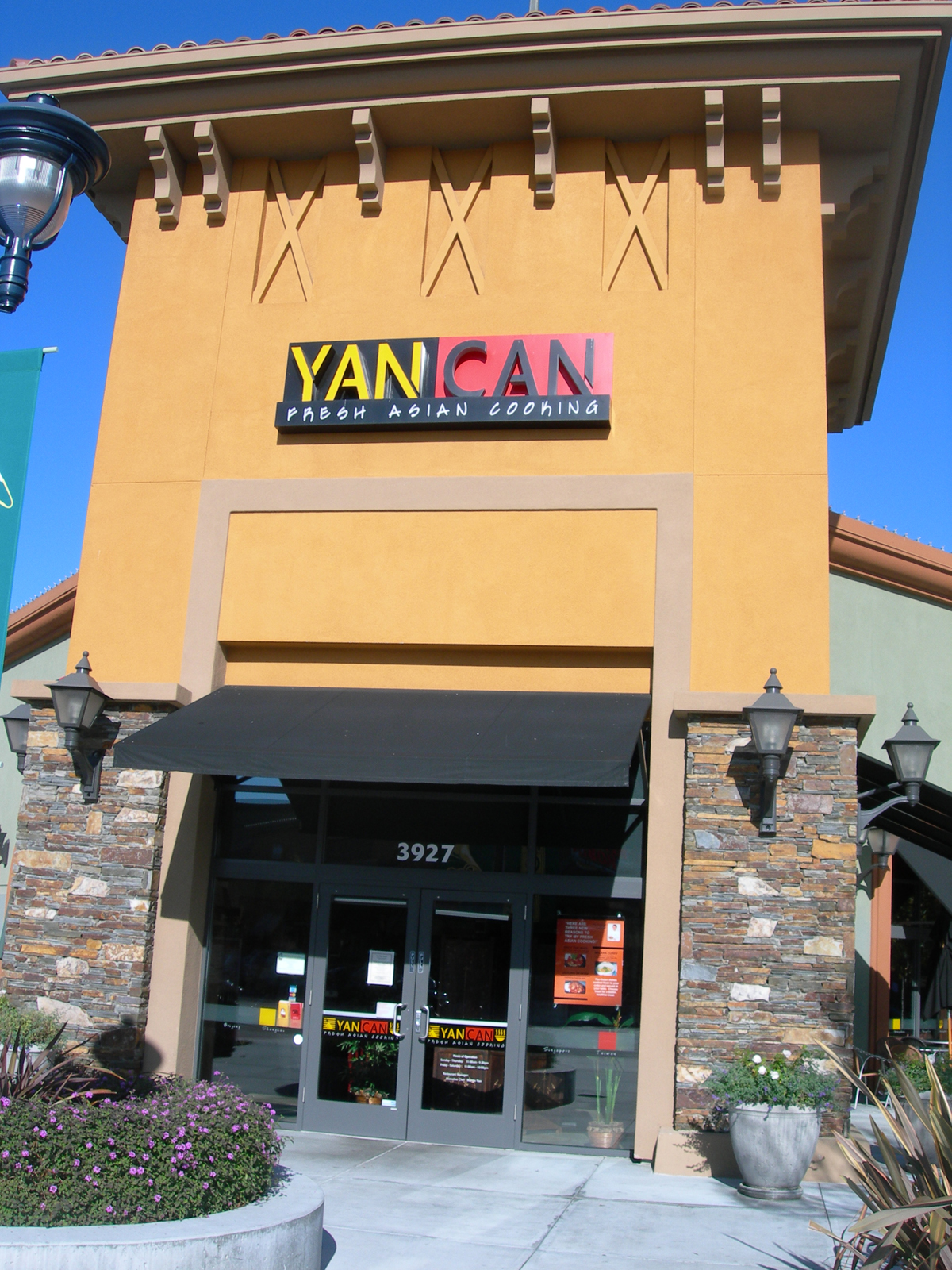 Yan Can Cook features different Asian foods and on his manu are his favorites with his 'chop' or Chinese signature stamp on the menu. Using that as a guide, we order Chicken Lettuce Wrap, the first of his signature dishes. It comes with lots of lettuce, lots of chicken, lots of chopped vegetables, and a topping of lots of crunchy soy nuts. All are served with 'his special sauce,' the menu says. It advises how to roll some fun into your meal. So we did and found ourselves enjoying the dish and wanting more.
The Hot & Sour Soup was good, but neither hot nor sour enough for our tastes. Mongolian Beef says Yan has made this bold and so tasty that you will make this traditional favorite, a favorite of your own. Our only complaint, we wanted more rice than the dish came with. A couple near us never finished theirs, nor did a young fellow a few tables away. Clearly we are out of step with the portion size preferred.
Beef Chow Fun had huge pieces of beef, thin rice noodles, onions, bean sprouts, and more. Had the pieces of meat been smaller, their texture would have improved. The Fried Rice 'jumps' in the wok. It was fun to see others watching as it did. Wok, Stock'n Barrel Soup is large and loaded with shrimp, chicken, beef, vegetables, and noodles. We would call it good Asian comfort food.
We like that take-out containers are on the service bar, no need to request them. Folk can make them as left-overs, fast, too. Sauces are on this serve-yourself bar and that is great for those who want more of them; and we did.
The place is spotless, the staff is as friendly as Martin is, and eating on heavy plastic plates is a joy compared to most fast food's flimsy foam. Other great things: Tea is from Ten Ren, fortune cookies are 'help yourself,' and the restaurant gives out cards for your Happy Birthday. If you are twelve and older, Chicken Lettuce Wraps are your gift; if under twelve, a Yan Can Kid Meal comes compliments of the management. Way to go Martin!