Connect me to:

Restaurant Review
Shang (New York City NY)
(212) 260-7900
187 Orchard Street,
New York City, NY 10002
---
Reviewed by: Jacqueline M. Newman
Fall Volume: 2009 Issue: 16(3) page: 23 and 24
---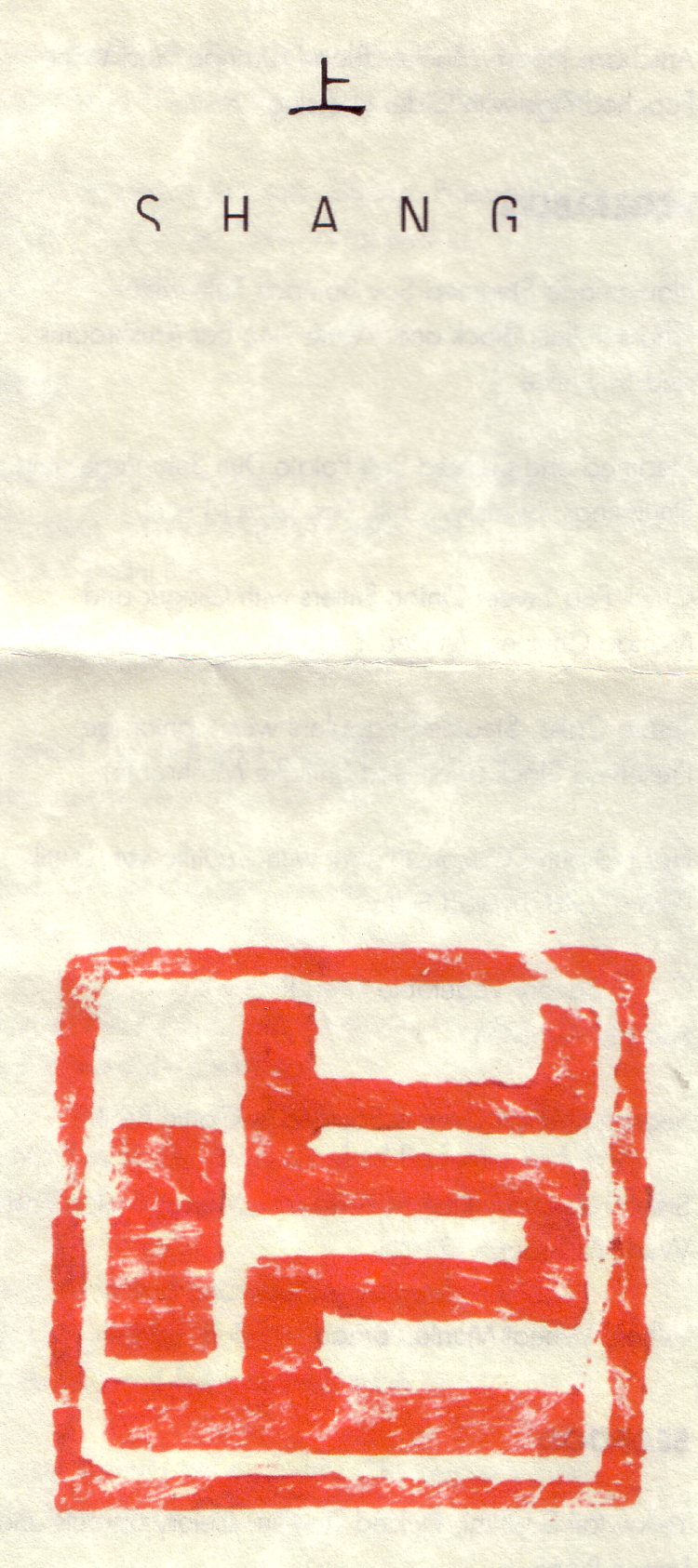 Want creative, delicious Chinese food presented beautifully? If so, we suggest eating it in a neighborhood on its way up with upscale trappings, not a tablecloth in sight, mostly men as its clients, and alcoholic beverages not pushed, simply sold. What place do we have in mind? Susur Lee's newest eatery, one well worth visiting. One can enter through the expensive Thompson Les Hotel at 190 Allen Street and arrive via elevator or do as we did, climb the steep stairs from its Orchard Street entrance. Either way, enjoy what an experienced chef with fine taste buds can offer near but not in Chinatown. Enjoy his high-end dishes with prices not inexpensive, but far from excessive. We were surprised at how affordable our over-ordering experience was without alcoholic beverages.
Susur Lee is no longer in Toronto, a pity for his Canadian customers but a boon for those visiting or living in or near New York City. This new eatery serves Chinese food with international overtones, is on the Lower East Side, and yes, it is very upscale. It is in a once run-down section of a city that was earlier home to immigrants from Central and Eastern Europe. More recently the it is the domiciles of others from Central and South America; and of the city's newest yuppies.
Go and be thrilled with Lee's take on Chinese food. It is beautiful and tastes even better. We adore it and wonder why some French-food-trained reviewers did not. Did they not understand this multi-culturally inspired Chinese food? Many food critics, evaluating Chinese restaurants ask for updates on Chinese food, but in this case, they get them and then they balk. Wonder why? Our conclusion: They need to learn more about all Asian foods; and they need to taste them more often. Reviewers blew Tokyo's Japanese Chinese-chef-genius Wakiya out of New York City by maligning his place. We ate his wonderful food in Tokyo and were impressed; and now we have eaten Susur's food in Toronto and in Manhattan, and we tout it highly.
On a first visit, four of us shared eleven different dishes. All of us were impressed. Good chefs, nowadays, add Chinese elements to their non-Chinese dishes. Susur does it the other way around, and he does it brilliantly. Make a reservation and see how he prepares so many delightful dishes, only one of which topples. It is the Singapore Slaw.
Earlier, our waiter offered a great tip saying "fish and meat dishes are listed lightest to heaviest, taste and texture-wise; think of that when ordering." Try to stop staff assistance when ordering. The slaw did look OK until the waiter smashes and tossed it. He never asked if he should tackle that task. Shame on all waiters who suggest everyone order it. And shame on them for any assistance serving it and other foods Western style.
We suggest the Braised Oxtail Dumpling Soup. It is the best in that category with a strong broth. The Curry Lobster Bisque is full-bodied and pleasing with its single soft scallop and pile of citrus fondue. This foam is 'au courant' but nowhere near Asia. Better yet, skip soups and get on with many main dishes; they are delightful.
Ask, as we did, that all dishes not come at once. The staff is happy to oblige. Furthermore, they provide, no request needed, clean white plates after each dish or two; very nice! All serving dishes are set atop the sleek black and flat lazy-Susan-type centerpiece. They place serving pieces nearby on a black rectangular plate; another nice touch.
Several dishes, the Turnip Cake, Steamed Eggplant with Cantonese Preserved Black Bean and Shiitake Mushrooms, and the Quick Saute Wild Garlic Shrimp with XO Sauce, Artichoke, Spinach Gratin, Indian Tomato Jam, Rice Tuille all came together. Their long names are a mouthful. The mushroom dish tastes terrific even though it includes only sword belt mushrooms. Truth in labeling, like the chef, was missing that evening.
Homemade Steamed Tofu Custard with Crab, Shrimp, Lobster, Mussels, and Air-dried Scallop, Desert Moss, and Tianjin Bouillon came next. Loaded with silken texture and sublime taste, we devour it. Did mean to order Crispy Taro Puffs with Curry Beef, but was befuddled when ordering by all those excessively long names. Its textural contrast would be nice.
Shang's Spiced Slow Cooked Berkshire Pork Belly with Puree of Lily Bulb, Red Cabbage, and Apple Puree arrives at our table when the Spiced Slow Braised Beef Cheek with Soft Brown Rice, Sour Cream, and Olive Preserved Vegetables does. These two dishes are heavenly. Chinese food lovers, they need to be tasted together. The lovely lipids in the pork are perfect, the best this Chinese restaurant reviewer ever had. The beef cheeks, my grandma made for me often, were a testament to her capable culinary and tey are, too, to Susur's culinary expertise. They are a great twosome to try. The Magret Duck Breast with Osmanthi Flower Chili Honey and Braised Burdock Root is terrific, too. So many great updated Chinese dishes. We enjoyed them and others and now need to return to try yet others.
We order two desserts for four to share even though we are stuffed. Have trouble finishing the Chinese Creme Caramel and Spiced Black Rice with Lady Fingers and Ganache, same problem eating the dish called: Traditional Warm Black Sesame and Peanut Tong Yuan with Grapes, Watercress, and Osmanthi Honey Conserve. They are both terrific and we enjoy them beyond belief. The dessert Tong Yan soup is a classic Chinese New Year dish better here than the dozens of times over the years we have eaten this dish. Yes, we do need to return and order other dishes among the thirty-five on the menu the first day we were there. They are not open at lunch, a pity, but are until eleven every evening but Sunday. Bet we return soon to try them all as our dishes set us back some forty bucks each plus tip for this phenomenal upscale 'we ordered too much' Chinese meal. Susur, we welcome you to New York City; it was great to again enjoy your updated Chinese food! Only one suggestion, our Organic Jasmine Tea disappointed because it was several tea bags in one pot. For shame!