Connect me to:

Restaurant Review
Toronto Eateries and the Asian Footprints Conference (Toronto, Canada)
---
Reviewed by: Jacqueline M. Newman
Spring Volume: 2010 Issue: 17(1) page: 35 and 37
---
This international conference on Chinese food was chock-full of food talks and food tastes presented by the Asian Institute at the University of Toronto. Intended as an inaugural conference, it expanded the mind, whet appetites, and filled bellies about Chinese cuisine; what a fantastic opportunity to learn about political, economic, aesthetic, social, and cultural aspects of their foods.
Three panels filled the minds, two meals filled the stomach, and conversations before and after filled everyone with delight. Speakers on the first panel titled: Food, Politics and the Economy included Sidney C.H. Cheung from the Chinese University of Hong Kong and Cheuk Kwan, director and producer of the Chinese restaurant documentary series.
The speakers at the second panel titled Food as Aesthetic Project included David Lee, a chef and restaurant owner, Drew Innes, a wine instructor at George Brown College in Toronto, and yours truly, the editor of this magazine. This session was followed by a dim sum demonstration by Terrence Chan of the Lai Wah Heen Restaurant, then a dim sum lunch thanks to that restaurant kitchen. The morning sessions, the demonstration, and the chow were top notch.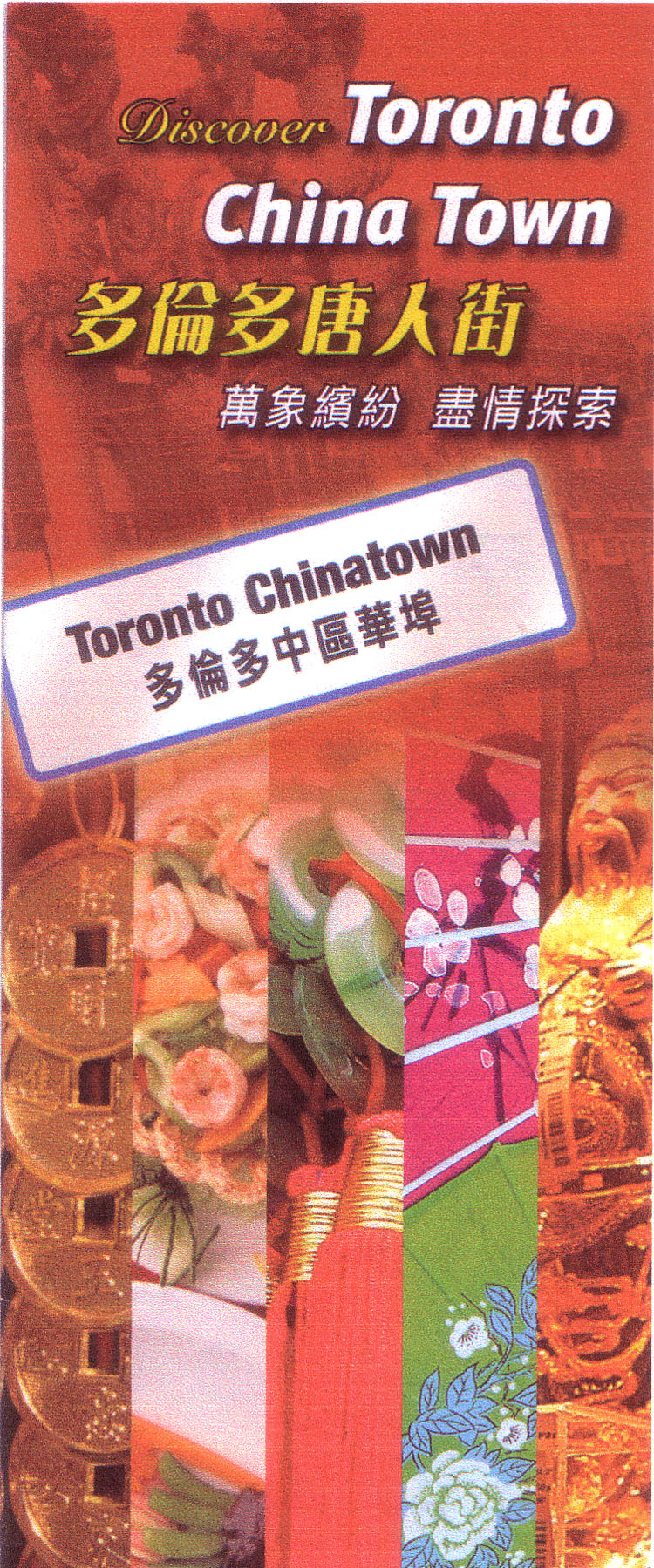 Speakers for the third panel, titled Food, Culture, and Society, included Jennifer 8 Lee, author of The Fortune Cookie Chronicles, and Crystal Mo, food and wine columnist for City Weekend, Shanghai's largest English-language magazine. Following them was the keynote address by Lionel Tiger, author and professor at Rutgers University. His talk titled: An imaginative Mammal Loves Aggressive (Chinese) Food was both creative and imaginative. Lai Wah Heen; 108 Chestnut Street; Toronto; phone: (416) 977-9899,and imaginative. A beautiful banquet at hosted by and at their venue in the Metropolitan Hotel ended this wonderful day, with the dinner accompanied by Inniskillin Wines. Hosts, food, and beverages were top notch and a great ending to a great day.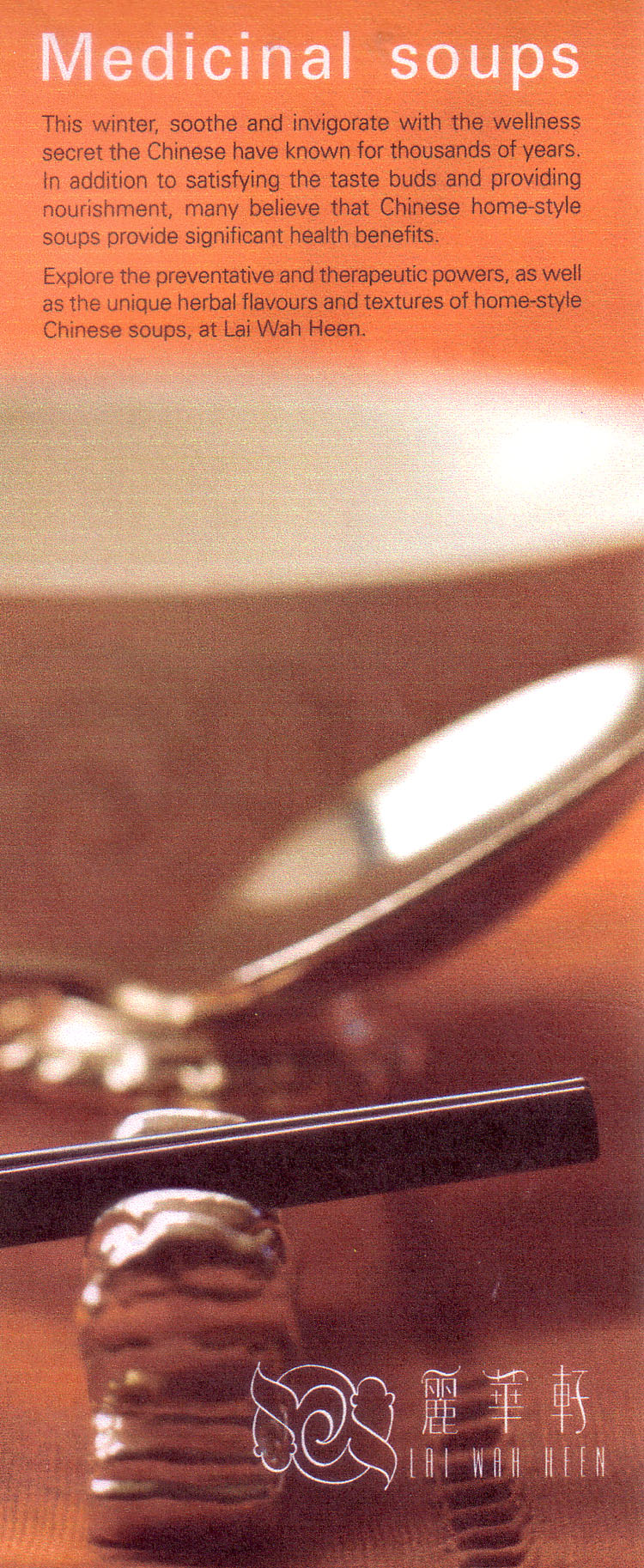 Pre- and post-conference, we used the 'Discover Toronto Chinatown' brochure to rediscover this city's wonderful Chinese food. Had a fine dinner and more wonderful dim sum at the Metropolitan hotel's LAI WAH HEEN restaurant; 108 Chestnut Street, Toronto, Canada;phone: (416) 977-9899. Love their food! The restaurant began serving in 1995. Since then we eat there more than once each time in Toronto. Their three-man dim sum department, headed by Terrance Tan, makes all items look glorious and taste even better. On this trip a dumpling of Wagyu Beef in Chili oil, a first for us, was divine. The Har Gao, is as always crystal clear and could not be better. Fois Gras mix with duck was something to die for.
One evening ate a magnificent medicinal Quail Soup with Chestnut and Cured Ham. Their brochure says it 'benefits the spleen, expels dampness, strengthens vital energy and cures asthenia.' For us it was relaxing, strengthening, and simply super.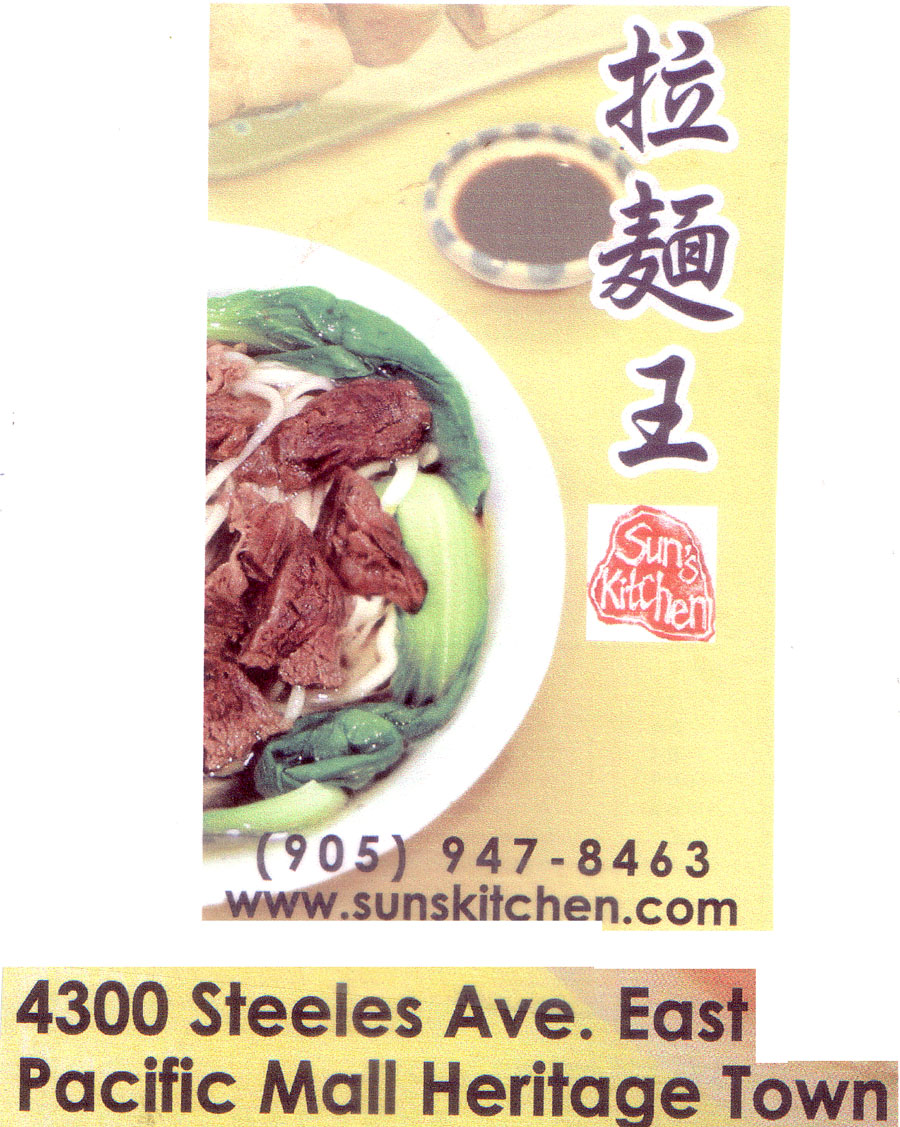 Other meals in Toronto and environs included enjoying wonderful hand-made noodles at SUN'S KITCHEN; 4300 Steeles Avenue East Pacific Mall Heritage Town; Toronto; phone: (905) 947-8463. Thought their Shredded Pork with Preserved Vegetable Stem Noodle Soup and their Egg Plant Mix with Gravy great afternoon snacks.

Another day, had upscale dim sum on the top floor at SKY DRAGON Chinese Restaurant; 280 Spadina Avenue; Toronto; phone: (416) 408-4999. Here, the Steamed Chicken Feet with Black Bean Sauce were wonderful and the Steamed Octopus with Curry Sauce captivating. Forgot some restaurants clear tables, as they did here, picking up a thin plastic sheeted tablecloth. At the next table, one split, spilled contents, and shattered our quiet lunch. So ear-shattering it was, that we left abruptly.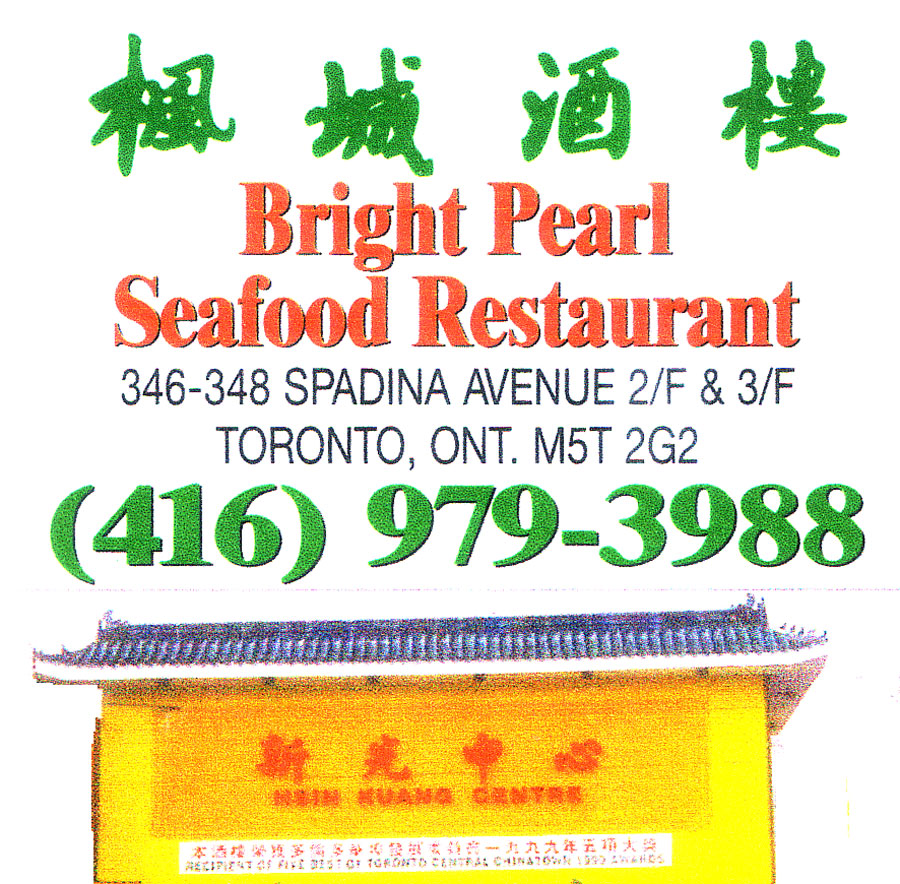 Had dim sum another day at BRIGHT PEARL's seafood restaurant; 346348 Spadina Avenue; in Toronto's Chinatown; phone: 416/979-3988. It did bring back memories (See Flavor and Fortune's Volume 6(3) on page 12). Now felt it heading south as it evoked no earlier pleasures, so we ate two items and departed in short order.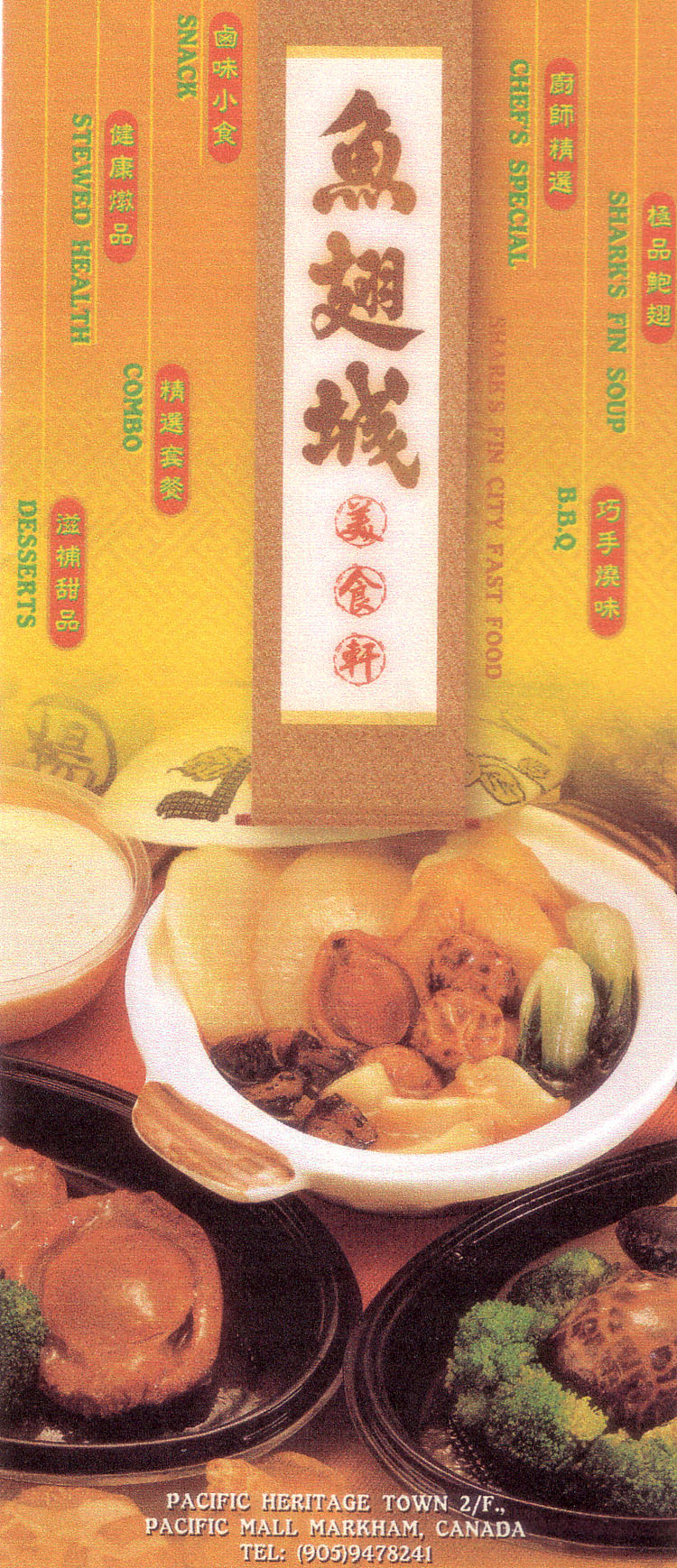 A few blocks down we stopped in for super Shark's Fin Soup at SHARK'S FIN CITY's Fast Food; Pacific Mall; Markham; phone: (905) 947-8241. Here, the Shark's Fin Stewed with Egg was very good, the Sweetened Papaya with Honey and White Fungus soothing, and the Bird's Nest with Egg and Milk refreshing and reinvigorating.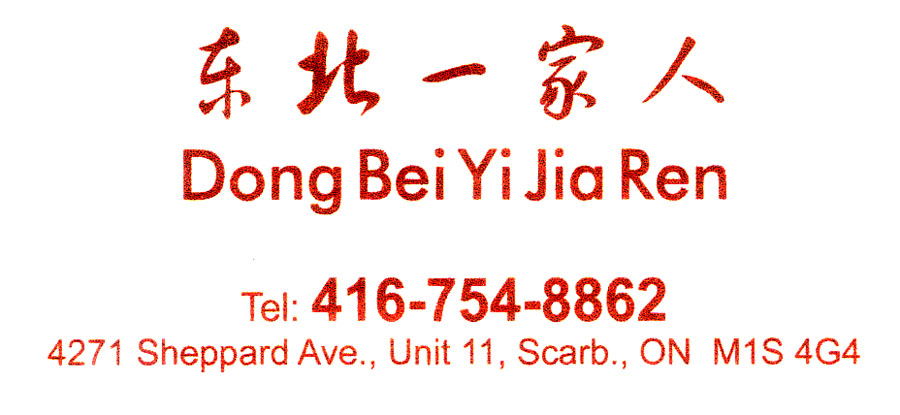 Before the conference, did go for delicious Northeastern food at DONG BEI YI JIA REN's restaurant; 4271 Sheppard Avenue, Scarborough; (416) 754-8862. The Lamb with Cumin Spices is great and though my colleague thought the seasoning somewhat spicy, we found it on target! The Fried Eggplant Pancake came adored by all, and the Fried Dumplings was deemed double delicious.
As is often the case, wish we had more time in this great food city. Always a problem, we leave knowing there is need to return, for example to visit Lai Toh Heen; 692 Mount Pleasant Road, Toronto; phone: (416) 489-8922. Never ate at this bistro related to its almost namesake but promise we will on our next Toronto visit.