Connect me to:

Restaurant Review
Keefer Court Bakery and Cafe, Inc. (Minneapolis MN)
(612) 340-037
326 Cedar Avenue South,
Minneapolis, MN 55454
---
Reviewed by: Michael Gray
Winter Volume: 2011 Issue: 18(4) page: 26
---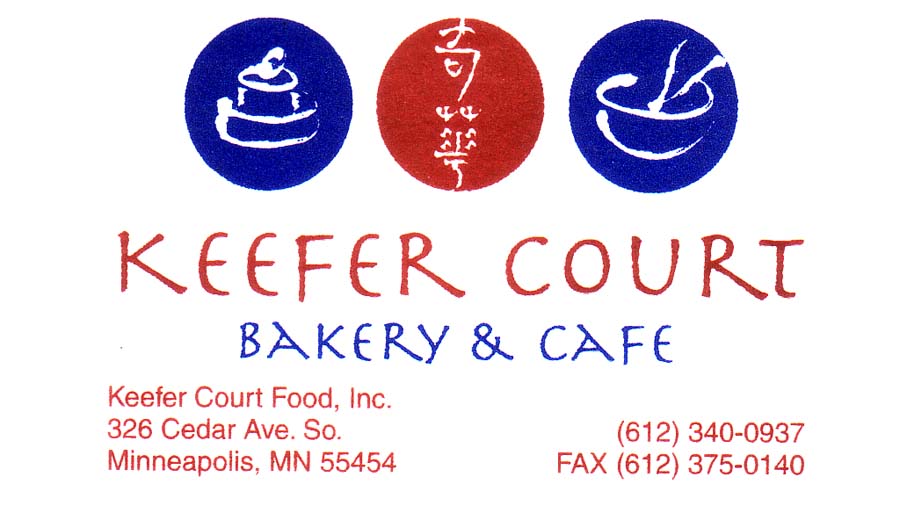 Keefer Court Bakery and Café Inc. has been in business since 1983. Run by Sunny Kwan and wife Pauline, he heads up the bakery and kitchen, she tends front of the house. In addition to a wide range of baked Cantonese-style treats and cakes, they also serve Stir-Fry, Rice Plates, Noodle Soups, and Congees. Also learned that Sunny and Pauline provide Twin City restaurants with a steady supply of fortune cookies.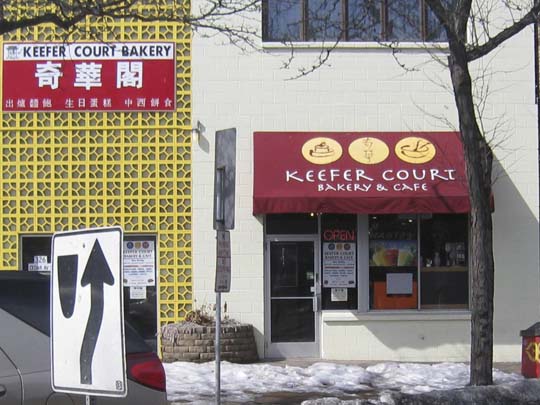 Savored the baked Cantonese Style BBQ Roast Pork Bun on a recent visit. Tasty and larger than usual, just a buck and a quarter gets one chocked full of delicious meat and sauce. Not wanting a big meal, this place is a fine alternative, except on Tuesdays when they are closed. Come the other six days and feast on their foods!