Connect me to:

Restaurant Review
Yao's Diner (Centereach, Long Island NY)
(631) 588-2218
2503 Middle Country Road,
Centereach, NY 11720
---
Reviewed by: Jacqueline M. Newman
Fall Volume: 2012 Issue: 19(3) page: 37
---
YAO'S DINER; 2503 MIDDLE COUNTRY ROAD in CENTEREACH NY 11720; phone: (631) 588-2218 is where one walks into a small eatery in a small commercial strip on Route 25.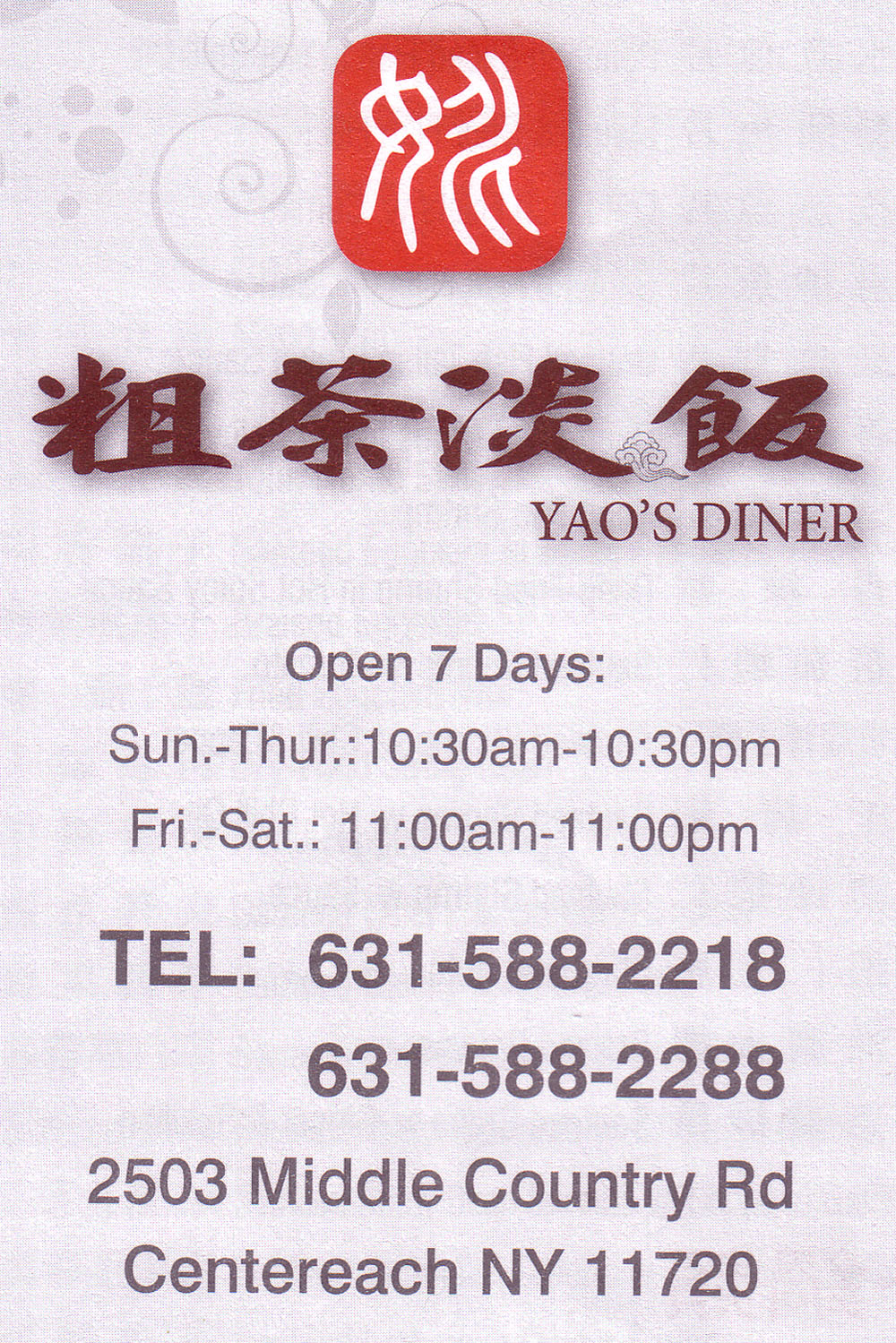 The aroma tells you it is Chinese, the look says it is simple, the feeling, this is a friendly facility. You quickly learn your senses are on target, even though the name of this restaurant is not. It is not a diner, just a small super low-key Chinese restaurant. The chef, Zhang Guo is a friend of the owner and from Beijing. He won a gold culinary medal at a competition in Japan, and cooks mainly modern Sichuan chow.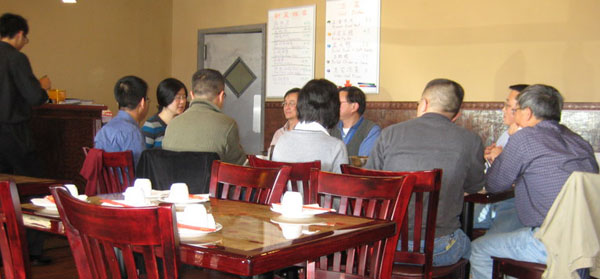 Most of the customers we saw here were Chinese or another Asian ethnicity. They know as we quickly learned from the restaurant's menu, not to expect American-Chinese dishes. For those who want real Sichuan food found in this Chinese province, stick to the front side of the three-fold menu or check out the white boards on two walls of this eatery. On the back side of the printed menu are Lo Mein and Fried Rice dishes, also General Tso's Chicken, Beef with Broccoli, and other Chinese-American-sounding offerings. But, be aware, they are prepared Chinese style, just not loaded with much spice.
On our first visit, the only thing missing for the ten Chinese lunch guests at another table was a round table-top and a center lazy-susan. Never mind, they had a chap in their party who dished out their food, as needed; and they did not seem bothered serving it themselves. They wolfed down a dozen dishes.
One lady at a booth with her daughter, I think, had come in and announced "The food and the menu look like real Chinese food found in Flushing." Matter of fact, that is why this restaurant exists. Its owner, a young mechanical engineering student at Stony Brook University wanted authentic Chinese food but not to go Flushing for ingredients or to visit restaurants there. That is why he opened his own restaurant, and many of us are thrilled that he did.


One lunch we were delighted with Chef Zhuang Guo's not-on-the-menu specials. On another there were many regular finds from within the menu folds. Every dish delighted, every spicy or not-spicy one was better than the next. That day we ate Boiled Duck in Salt Water and Stewed Lamb in Brown Sauce; both from the the wall-boards. Both were super and savory.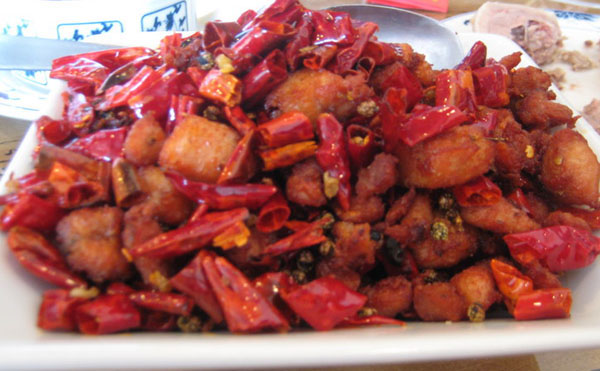 We also delighted in devouring Sauteed Sliced Chicken with Chili and Peppers, Deep-fried Crab in Hot Spicy Sauce, and Eggplant Boxes. These were on the printed page, and every dish was delightful. Sichuan afficianados would say the peppers came directly from Chengdu or another Sichuan city. They were bright red, pickled, and partially dried previously. Cut in half-inch pieces, most seeds shaken out they were not bitter and with lots of piquancy.


Several of our dishes had Sichuan peppercorns that were deep-fried, crisp, aromatic, and delicious beyond belief. That lady mentioned above, a foodie whose specialty was medieval food and the food history of that period, tried to tell us these were cubeb peppers. She may have made it to Flushing, even eaten there, but she had no clue about peppers, nor about real Sichuan food.
Everyone on Long Island needs to frequent this 'no, it-is-not-a-diner' restaurant to see, smell, and savor real delights from China's Sichuan Province. Here, they do not pander to Chinese-American tastes. This restaurant, not overloaded with Chinese in the neighborhood, is where to find real reasonably-priced Sichuan food. If not already on your radar, added it to your GPS as a place in Western Suffolk County. Go for great Chinese food from one of China's great southwestern provinces. You will be glad you did!