Connect me to:

Restaurant Review
Restaurant China (Brugge, Belgium)
050 338558
Zuidzandstraat 45,
Brugge, Belgium
---
Reviewed by: Jacqueline M. Newman
Winter Volume: 2005 Issue: 12(4) page: 9 and10
---
Restaurant China is a culinary delight. A book we were given in this city's tourist center calls it 'authentic' with 'excellent cuisine' and says it is the oldest in Brugge. The back of this restaurant's business card says: Chinese Specialities and Delicious Cuisine. We found it the second largest Chinese restaurant in this city, and one with fantastic food specializing in the foods of Zhejiang. It was easy to get to, near the city's new concert hall, and less than a block away from that tourist information bureau; almost around the corner from it.
Though it looks ordinary, this is no ordinary eatery. The food is sophisticated, prepared exceptionally well, and well worth the visit. There are few other places outside of China where the foods of this cuisine are highlighted, so it was a treat to find it here.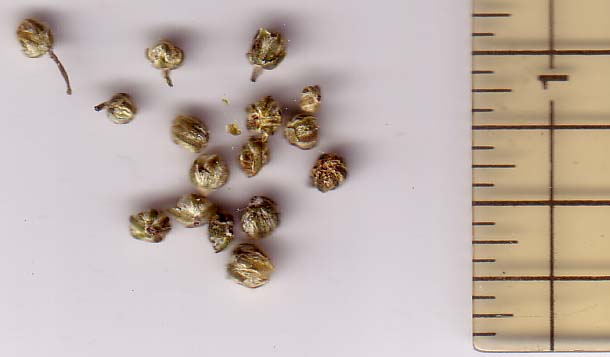 Do ask what teas are available. On the day we were there, green, jasmine, and Zhejiang's unique peppery tasting tiny tea ball teas were available. Ask for the latter and be in for a treat. The tea, like all dishes here, is robust and a with its own bite. What a treat to enjoy this uniquely flavored beverage.
As in restaurants in Brugge and throughout Europe, most Chinese eateries only provide chopsticks on request. Almost all provide an oblong candle warmer large enough for two dishes, no request required. Some of these warmers actually keep foods warm, others make you think they do; and very few actually keep the food hot. They are not unique to Chinese restaurants, almost all eateries use them, and we wish ones in our own country would do likewise.
At this restaurant, we settled into our 18th century rosewood-looking Chinese chairs, and were ready to eat. However, it took some time to decide what to have making our ordering rather delayed. The menu is extensive and no one rushed us into selecting from it. While dawdling, ask for this tea and request chopsticks. That can set you apart from the mostly local clientele. It also makes starting a conversation and getting help in ordering valuable.
Robert Chao-xiong Chen, son and now owner is a most gracious host. He chats with folk at all tables, does not rush anyone to order, and he does not chase you out after eating. Many folk order an after dinner drink and stay awhile. Your check will arrive only after requesting it, a far cry from all too many Chinese restaurants in the United States. Mr. Chen works hard to please, and he succeeds. New and repeat customers feel at home, and we certainly did.
The Zhejiang chef and others in this restaurant do not cut corners in ingredients or in their preparation. For example, a dish with bean sprouts comes 'cleaned' as he called it, with heads and tails removed. A chicken dish comes with every piece of meat cut in equal-size pieces. Every dish really does arrive with equal care. For example, a lamb dish, translated on the menu as Lamb Chop with Ginger and Tomato, came making a spectacular display. Its meat is tender, tossed with bits of carrot, onion, and scallion, on the bone, and the chops stand at attention. It is piquant and proves to be very special. We eat ours and lick fingers and lips, as we abandoned chopsticks and just dug in. We did try to hold the bones with chopsticks, challenged to enjoy this phenomenal dish, but abandoned the idea, perhaps because we, too, felt at home.
Frogs Legs with Garlic and Onion, a popular dish in most Chinese restaurants in Europe is served on fresh lettuce leaves. It is a mite spicy and also very special. Scampi with Ginger and Onions comes with the shrimp in their shells, fried and tender. Locals chew them skin and all. We did, too, savoring their taste and texture. Chopped Quails with Soya Sauce come as large pieces of meat still on its bone. They are cooked in an excellent wine sauce, probably with a touch of brandy. The meat is magnificent, the sauce marvelous.
This restaurant is a real find; and we surely suggest you do just that, find it. And enjoy!