Connect me to:

Restaurant Review
Mon Kiang (San Francisco CA)
(415) 421-2015
683 Broadway at Stockton ,
San Francisco, CA 94133
---
Reviewed by: Jacqueline M. Newman
Winter Volume: 2005 Issue: 12(4) page: 27
---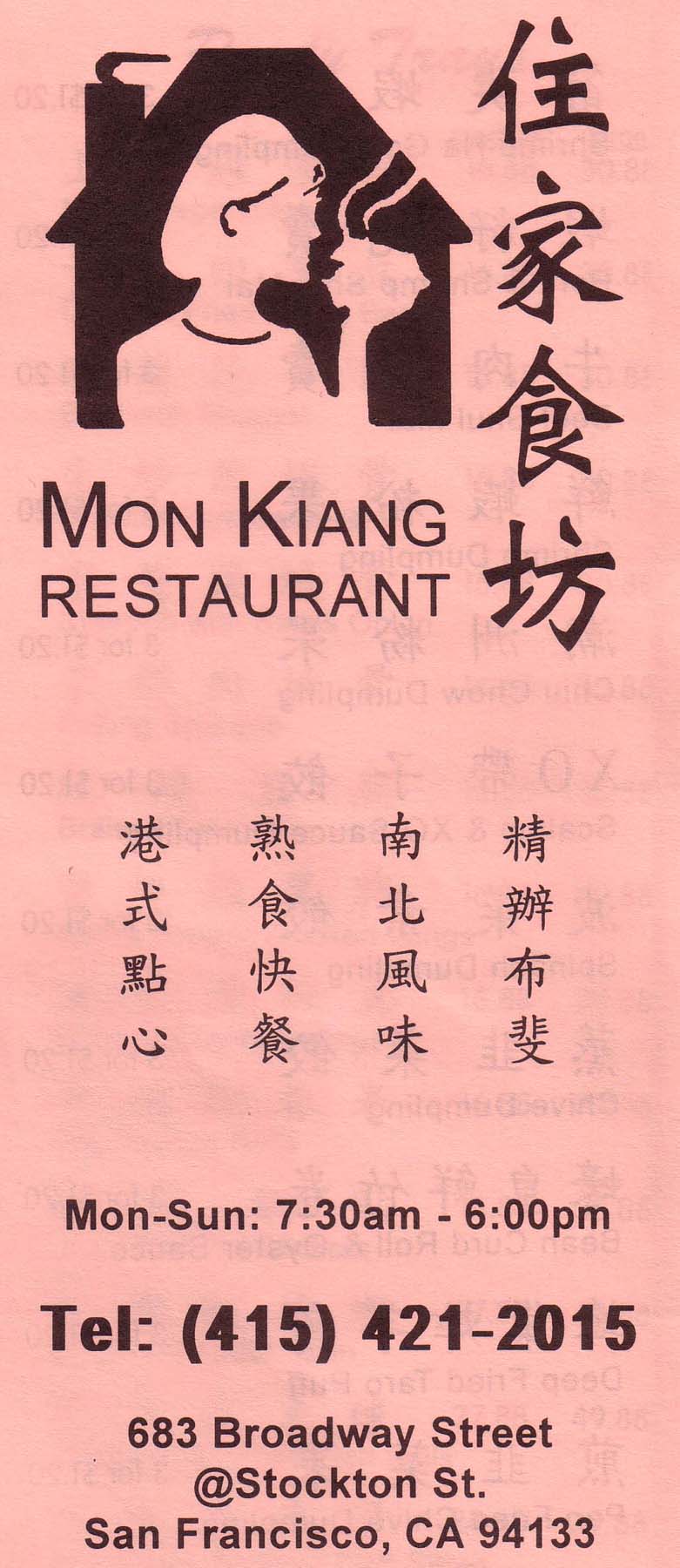 For all the early birds, get thee to Mon Kiang for unbelievably inexpensive dim sum. They open at 7:30 am, and shutter their doors by 6:00 pm. Hard to find another place that has Scallop and XO Sauce Dumplings at three for a buck twenty. Actually, that is the price for most of their fare, some a dime less. An Egg Custard Tart, as good as available anywhere, is only half a buck, and Sticky Rice in Lotus Leaf or Baked BBQ Pork Bun are each a dime more.
Go for broke, sample the Shrimp Noodle Roll or the one made with beef. Each cost two pennies less than six bits. And if you desire a dish over rice devour their Scrambled Egg & Beef Over Rice, it is $2.28. Better less expensive breakfasts do not exist, better ones do not either.
We wished our hotel was near Mon Kiang. It was not so we bundled up before eight in the morning, bought and toted several bags of their dim sum, and went to a nearby park for our breakfast. On the way we bought containers of hot tea, and then feasted in somewhat chilly style as we watched Chinese elders do their early morning tai chi. Suggest you do the same.