Read 6543292 times

Connect me to:

TOPICS INCLUDE: Tea's popularity; Pan Xi restaurant; China's first health-food place; Manchu-Han feast; Fortune cookie origins; Diseases are yin or yang; Dai ethnic minority; The Kaifeng synagogue; More about doufu; Kudos; Awards for the past
Letters to the Editor
Fall Volume: 2019 Issue: 26(3) pages: 4 to 9
---
From Deh-Deh:
A friend just told me tea is not the most common beverage in China; if not tea, which one is?
Deh-Deh: Your friend is correct; the most common beverage in China is soup, often quite watery and sometimes called 'thin soup.' If is is from China's North, it commonly ends a meal; if from near or below the Yangzi River it might begin, be in the middle, or even end a meal.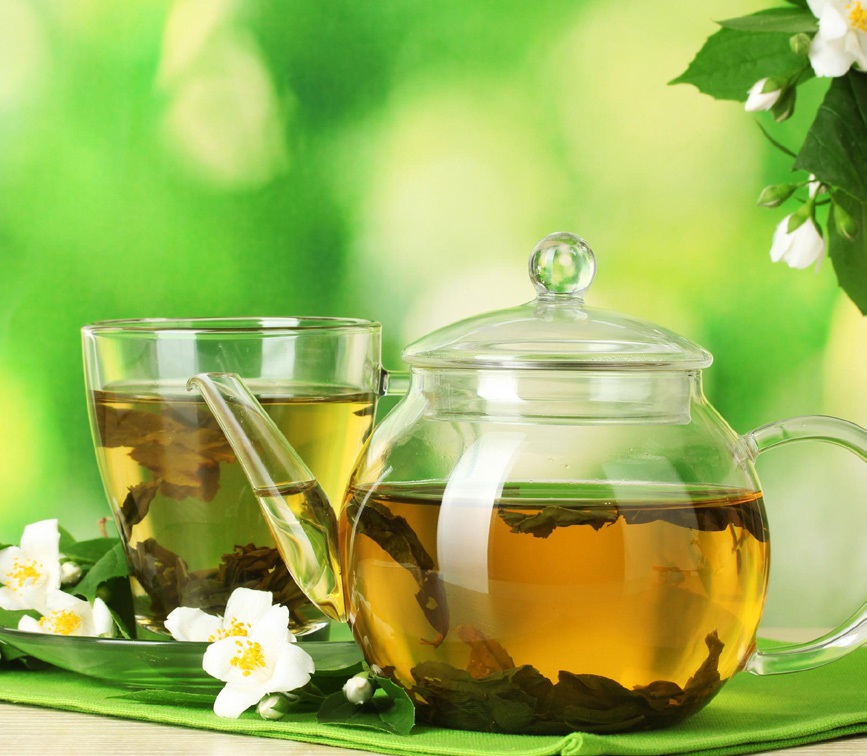 There are other important beverages including those made of grains such as millet, rice, sorghum, or wheat, and if fermented might be called jiu. This is commonly translated as wine, its alcoholic content can vary, and during medieval times 'burned' or 'roasted' jiu was popular. Tea did not become popular until Tang Dynasty times.
Nowadays, there are many popular beverages and among the teas, Longjing tea often considered the best. Coffee consumption is growing, particularly in the Yunnan Province and by the country's youth. Tea is more loved by the elderly, though all Chinese enjoy it and other beverages in local tea houses they frequent often.
From Mah in Japan:
Where in Hangzhou is the Pan Xi restaurant; and what cooking techniques and dishes are most popular there?
Mah: The web and every telephone directory says it is in Hangzhou, some say across the street from the lake and at 151 Longjin West Road, their telephone number: 86-2081721328. While we were there, one waiter told us they use many cooking techniques from the Guangdong Province, most Royal or Imperial Cooking ways prepare their foods; but not everyone agrees. He did say stewing was important as was cooking slowly and gently in liquid; and he went on adding most foods were not cooked directly over heat. We know that not using high temperatures keeps nutrient content high, foods most nourishing. Do read a soup recipe from that restaurant in this issue on page 27.
Jong Bong asks:
Which is China's first health food eatery?
Jong Bong: Many told us it is the Tongrentang Imperial Palace in Chengdu, and that it opened in 1980 and makes foods based on recipes from a pharmacy in Beijing. Some said theirs is a very extensive menu, maybe a thousand dishes and for every part of a meal or condition. It is at Number 1 Zongfu Street, and every taxi driver we spoke to Hangzhou knew its address. A few said if we go there, every staff member knows every dish and what it is for.
From Tom in NJ:
You wrote about a Manchu- Han Feast some time ago, but with little detail. Can you provide more, and advise when and where fortune cookies come from?
Tom: As to your first request, Manchu-Han meals serve most dishes from the Manchu(rian) and Han nationality populations; and they became popular during Kang Xi and Qian Long imperial reigns during the Qing Dynasty (1644 - 1911 CE). Some were two separate events later combined into one. Some early ones included one hundred and thirty-four courses, those from the Manchu included beef, lamb ones often from the Huihe River area. Later, others came from south of the Yangzi River. Now these meals show off the best of North and South China using cooking techniques from both of them.
As to Fortune Cookie; many say they are more American than Chinese, and that David Jung, a Los Angeles noodle manufacturer should get credit for their development and early success. He borrowed an idea from Chinese rebels who exchanged messages in their buns, it caught on and now one company makes most of them, at least in the Eastern part of the US. Recently, they did contract with a Guangzhou company to make them with messages in Chinese and English, but were not successful in China. In the US, the largest company making and selling them uses the trade name 'Golden Bowl' and makes millions each and every week, some dipped in Chocolate to please the American sweet tooth.
From Larry:
How about an article about herbal, tea, and spices, chopsticks, too?
Larry: Thanks for your e-mail. Readers like knowing where writers come from, so in the future, we hope all will advise where they live or are writing from. As to herbs, they have been part of Chinese diets since antiquity. In the US, its Congress, in 1958, did pass a Food Additive Amendment Act for use in the US, pass the Nutrition Labeling and Education Act in 1990 for those needs, and the Dietary Supplement Health and Education Act in 1994 for those. They regulate all capsules, powders, gelcaps, softgels and other health food and nutrition-related items; and if you want information about them, go to: https://ods.od.nih.gov/ to learn more about them. As to tea, not always a dietary supplement, it can reduce frequency of most chromatid exchanges in vitro, and these free radical scavengers are useful as drinking tea has a protective role in some diseases. Alcohol, high-fat foods, and well-cooked red meats have been associated with high cancer risks, green tea no different if milk is added to it, as you and others inquired. Spices have many roles, ginger, the rhizome of Zingiber officinale, very popular worldwide, turmeric related, and galangal and cardamon popular, too. Spices can be buds, leaves, fruits, or other parts of their plant with each one regulated differently. Many have been used for thousands of years, suggested for stomach aches, coughs, tonics, rheumatism, jaundice, anemia, swellings, headaches, etc., and their specifics can be and are very different.
Now, as to your last query about chopsticks, these Neolithic sticks, called kuaizi in Mandarin, were once known as zhu. They are best held one-third down from the top, thumb, index, middle and ring fingers placed on the upper stick, and it is best if both are even at their bottom end. Many tell us they express joy and good wishes, and Professor Zhao says for health reasons. add an extra pair at your table to pick up food from a communal plate. Each diner should use his or her own pair to move food into their own mouth. and, Please: Only one or two questions in a single letter.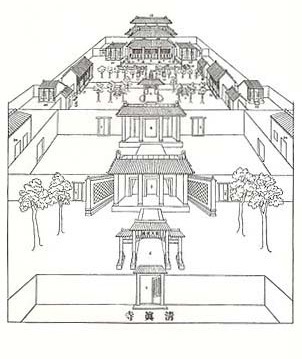 Editor:
Do Chinese call some diseases 'yin' and others 'yang' and what body organs do they represent?
William: Your letter, truncated above, asks about, cancer and menstruation; both are yin conditions, hangovers and hypertension yang ones. Resources such as Wikipedia and other web sites provide much information; please use it; and thanks for your queries.
Newman:
My wife is from the Dai ethnic population and seems to know little about her food heritage; the computer is of little help. Can you share some Dai dishes with us and other readers?
Mr. Mercado: There is little information on the computer about this ethnic population, few if any recipes for their almost one and a half million people in China. Most live in the Yunnan Province, love sour, spicy, and crispy foods, and one Dai chap said his family and other Dai can know more than one hundred different ones. As his wife also lost contact with family members after coming to the US, and as he is not Dai, he says when he visited her family in China, he was served boiled sun-dried skin from cows that was fried and delicious with a spicy sauce with charcoal-roasted fish, piquant peppers, onions, cogon grass, and glutinous rice cooked in bamboo tubes, etc.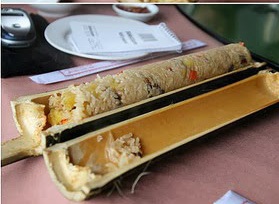 Can others educate us about other Dai dishes beyond the sticky rice that was a favorite, as were eel dishes. He has no information about other Dai foods except to tell us he once read an article in China Tourism, but it had no recipes, either.
Flavor and Fortune did write an article about the Dai, but it had no recipes either, and it was in Volume 24. Go to the web index at www.flavorandfortune.com to read it.
Dr. Newman:
Was disappointed with no pictures or information about the Kaifeng Synagogue at the Diaspora Museum in Tel Aviv. Here are two to share, and we hope you will publish them.
Li Wang: Wish we could include everything readers suggest or send. We do thank you for the pictures.
Betty on L.I. writes:
Thank you and others for their many queries. This past issue was another lovely one and I did particularly like the articles about Jews and the city of Chengdu.
Betty: Thanks your and everyone's letters ; we were pleased so many liked these articles, as you did.
Dr. Newman:
We three guys wonder about the origin of The Book of Songs, also the Records of the Historian. What are they?
Sirs: The ancient Chinese classic called The Book of Songs is the world's oldest anthology; it has three hundred and five items, some called verse, others said to be songs. It was written in Western Zhou Dynasty times or in the Spring and Autumn Period (1100 - 771 BCE, and 770 - 476 BCE, respectively), is divided into Bi or simile and metaphoric types, Fu or narration ones, and Xing or evocations of images remote from their central subjects, and was compiled by Confucius (551 - 479 BCE), though originally the collective effort of musicians from the Zhou Dynasty court over five hundred or so years, intended to inspire, communicate, even admonish laboring people. One compiler's son said its three sections titled Feng, Ya, and Song did became vehicles of protest. The Records of the Historian was written by Sima Qian and he was a historian who wrote about the Han Dynasty (206 BCE - 220 CE). This important resource is about ancient China's three thousand years of political and military life from the tribal era of the Yellow Emperor to the reign of Emperor Wudi (156 - 87 BCE). It is a series of biographies and essays about the movers and shakers of their times written in one hundred thirty sections and is about emperors, nobility, celebrities, and ordinary folk and it stresses the complexities of ordinary people, rulers, and human nature; and is a set of books looking at China's socio-economics, market, and other regulations of its Dynasty, and the merchants who amassed wealth making the right deals at the right time. The author was the son of Sima Tan, the Grand Historian of the Han Dynasty who took over his father's position and learned thanks to books and archives in the Imperial library studying relationship between man and Heaven and revealing forces behind history. However, in 99 BCE, he did irritate Emperor Wudi and was imprisoned and emasculated for doing so, then was released and finished this book five years later. In it he discusses astronomy, agriculture, finance, and the arts, and this book is a major study about China's history and people.
Editor:
Your doufu article was good, but too short with too few recipes. Many friends asked for more recipes.
In response: Our mailbox had many of these requests; here are some of them.
Making Doufu
Ingredients:
1 cup raw soybeans, soaked overnight with one cup cool water and 1 1/4 teaspoons magnesium sulfate, known as Epson salts.

Preparation:

1.Grind, then strain out the solids, then put them with one cup cold water in a small pot and heat them at 180 degrees F for fifteen minutes.
2. Strain again, discard the solids and use the soy milk, putting it on and under a layer of cheese cloth with a weight on top and set at the texture you want
3. Cover and refrigerate overnight. When set, cut into any shape wanted, keep cool, and use in a few days.
Doufu Soup
Ingredients:
½ pound doufu, rinsed with boiling water
1 small chicken breast, cut in thin strips
1 small bamboo shoot, peeled and cut like the chicken breast
6 cups chicken broth
1 Tablespoon Chinese rice wine
1 Tablespoon rendered chicken fat
1 scallion, minced

Preparation:

1. Prepare the first three ingredients, and put them into the broth and simmer for fifteen minutes.
2. Add the rice wine and rendered fat, and pour them into individual soup bowls.
3. Then, sprinkle scallion pieces on top, and serve.
Vegetarian Stir-Fried Doufu
Ingredients:
1 Tablespoon vegetable oil
½ small cabbage head, shivered, core discarded
½ pond bok cai, slivered or cut in half-inch pieces
½ cup snow peas or melting mouth peas, slivered
1 Tablespoon furu, mashed
½ teaspoon sa cha paste
1 small carrot, peeled, slivered, and simmered for three minutes
1 Tablespoon cornstarch
2 Tablespoons vegetarian broth

Preparation:

1. Heat a wok or fry pan, add the oil, and stir cabbage and bok cai pieces for two minutes.
2. Next add the peas, the furu, sa cha paste, carrot, and the cornstarch and water mixed, and stir until thickened,
3. Serve in a pre-heated bowl.
Spicy Doufu
Ingredients:
1 Tablespoon solid shortening
½ pound dried doufu, soaked until soft, the coarsely chopped
3 Tablespoons furu, mashed
2 Tablespoons minced ginger
2 Tablespoons granulated sugar
1 Tablespoon dark soy sauce
1 Tablespoons Chinese rice wine
2 Tablespoons sesame oil
1 small piquant pepper, seeded and slivered
2 Tablespoons water chestnut flour

Preparation:

1. Heat a wok or fry pan, add the oil, then stir in the soft chopped bean curd, the furu, ginger, sugar, soy sauce, and wine, and stir-fry for two minutes.
2. Next, add the sesame oil and stir, then do likewise with the piquant pepper pieces and stir-fry two minutes.
3. Add a rice bowl of hot water mixed with the water chestnut flour and stir-fry all until thickened.
4. Serve in a pre-heated bowl.
Soy Beans, Long-Cooked
Ingredients:
1 pound fresh soy beans, the outer and inner shells discarded
½ pound can bamboo shoots, shredded
½ pound fresh or smoked doufu
1 Tablespoon brown sugar
1 Tablespoon each, thin and dark soy sauce
1 star anise
3 whole scallions, angle slivered
3 slices fresh ginger, slivered
3 Tablespoons sesame oil

Preparation:

1. Put all ingredients except the sesame oil into a pot, stir well, then add one cup of cold water and bring this to the boil, then reduce the heat and simmer covered for forty minutes.
2. Now add the sesame oil, put all into a pre-heated bowl, and serve.
Glass Noodles, Belly Pork and Puffs
Ingredients:
2 Tablespoons vegetable oil
1-ounce packet or transparent noodles, soaked until soft, drained, water discarded
10 dried small shiitake mushrooms, soaked until soft in one cup warm water, reserve the water, and cut each mushroom in quarters
5 slices fresh ginger, slivered
5 scallions, angle-slivered
10 fried tofu puffs, each angle cut in half
1 cup choy sum, stems cut into one-inch pieces, leaves separated
1 Tablespoon dark soy sauce
1/4 pound belly pork, diced into small pieces
½ cup coriander leaves

Preparation:

1. Heat wok or fry-pan, add the oil, then the soaked noodles and the mushrooms, for two minutes.
2. Add ginger and scallion to the pan, and stir-fry for two minutes, then set this aside.
3. Add taro puff pieces, and stir-fry them for one minute, then add the choy sum stems and stir-fry for another minute before adding soy sauce and belly pork pieces and fry them until crisp; about two minutes.
4. Now add the choy sum leaves, and in one minute, then return the set aside ingredients to the pan, stir once, and serve in a pre-heated bowl.
Black Pepper Doufu
Ingredients:
1 cup vegetable oil
2 pounds firm doufu cut into thin one-inch squares
½ cup cornstarch
3 Tablespoons melded lard
3 Tablespoons minced fresh ginger
5 shallots, peeled and each cut into four pieces
10 cloves fresh garlic, peeled and sliced thinly
3 piquant dried peppers, seeded and thinly sliced
3 Tablespoons coarsely ground black peppercorns
3 Tablespoons sweet kecap manis (sweet soy sauce)
3 Tablespoons dark soy sauce
1 Tablespoons granulated sugar
5 scallions, each cut in one-inch pieces
3 cups cooked rice

Preparation:

1. Heat wok or deep fry pan, add the oil, mix doufu and the cornstarch and fry it in the very hot but not smoking oil until lightly browned and crisp, then drain on paper towels, and wash and dry the wok or fry pan.
2. Put lard in the wok or fry pan, the add the ginger, shallots, garlic, and piquan peppers and stir-fry for one minute or until they begin to get soft.
3, Now add the peppercorns, and the kecep manis, dark soy sauce, and granulated sugar and stir-fry for one or two minutes before adding the scallion pieces,
4. Pour this over the cooked thermally hot rice, stir-fry for two minutes, then put in a pre-heated bowl, and serve.
Frozen Bean Curd with Mushrooms
Ingredients:
3 small bok cai, each leaf's length cut in half
½ pound bean curd, frozen overnight, then cut in small rectangles
2 Tablespoons thin soy sauce
10 dried Chinese black mushrooms, soaked until soft, stems discarded, each cap cut in four
10 fish balls, each cut in half or smaller
1 Tablespoons granulated sugar
3 cups fish broth
3 Tablespoons each, sesame and vegetable oils

Preparation:

1. Put bok cai in the bottom of a heat-proof casserole.
2, Put bean curd pieces on top of them, then the soaked mushroom pieces. Now pour the soy sauce over this, add the drained mushroom pieces, and those of the fish balls.
3. Next, mix the sugar, broth, and both oils and pour this over everything, and bring it to the boil. reduce the heat and simmer for twenty minutes, then serve.
Doufu-Stuffed Spring Rolls
Ingredients:
1 Tablespoon vegetable oil
½ pound ground pork
5 dried Chinese black mushrooms, soaked, stems discarded, caps coarsely minced
1/4 pound fresh shrimp, veins discarded, then coarsely minced
1/4 pound firm doufu, coarsely chopped
1 Tablespoon thin soy sauce
2 teaspoons lotus root flour
3 Tablespoons coarsely minced water chestnuts
2 Tablespoons coarsely minced canned bamboo shoots
½ cup bean sprouts, tails discarded
3 scallions, coarsely chopped
1 teaspoon sesame oil
10 spring roll wrappers
½ cup vegetable oil
dipping sauce (if desired)
paper towels

Preparation:

1. Heat wok or fry pan, add the oil, then ground pork, and stir fry this about one minute until the pork is no longer pink.
2. Next, add the mushroom pieces and stir-fry for two minutes before adding the shrimp and stir-frying them for one minute more.
3. Now add the doufu, thin soy sauce and the lotus root flour and stir and then add the minced water chestnuts, bamboo shoots, ben sprouts and scallions and toss once or twice, then add the sesame oil and remove to a large fat plate and allow to cool.
4. Put three tablespoons of the cooed mixture into a spring roll wrapper and fold in the sides then roll but not too tightly, sealing the edge with a little water and put them seam side down on a clean dry plate.
5. Heat the vegetable in a clean dry wok or fry pan, add the oil, then put the rolls seam side down in it, and fry until lightly browned, turn them over and fry them on the other side until lightly browned, then remove to paper towels. Serve (with dipping sauce on the side, if desired).