Read 5234696 times

Connect me to:

Restaurant Reviewing ABC's
Chinese Restaurant General Information
Fall Volume: 2005 Issue: 12(3) page(s): 15 and 16
---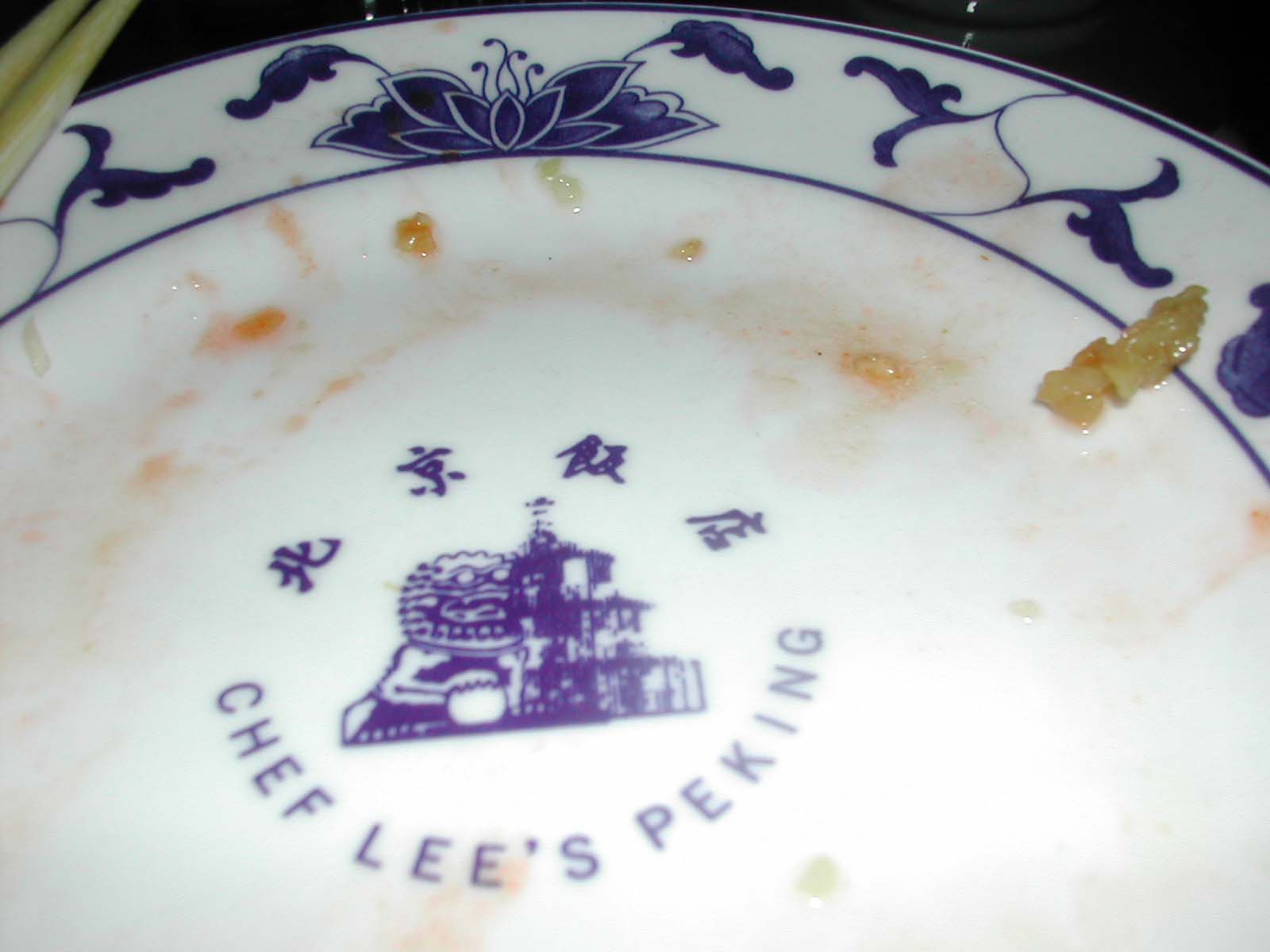 Did you ever wonder how a restaurant is reviewed? You are not alone. Restauranteurs do, too, and they do all sorts of things to call attention to their eateries. Never mind that, what they should do is to create a comfortable ambiance, keep their place spotlessly clean, provide excellent service, and above all, see that the kitchen purchases the finest ingredients, prepares the best food ever, and plates it with considerable flair. That is where their attention should go.
Now, back to the original question, how does one review a restaurant? Is it different if that restaurant is Asian? What about reviewing a Chinese restaurant? Here is an alphabet soup, pardon the pun, of what reviewers should do. They need to prepare before starting the task. Yes, there is work to do before thinking about eating there. There are other things to do when eating at the designated place, and then there are things to do afterwards. It really is an ABC approach during these three segments of reviewing. Without them, the review will fall short.
Lest you think me a novice, a few credentials are in order. Firstly, I like to cook, and I do cook lots of Chinese food; other foods, too. I have reviewed restaurants for newspapers and this magazine for more than fifteen years; and I have a waistline to prove I still am consuming a lot of food. In addition, I taught a graduate course called: Writing for the Professional that included many kinds of writing including restaurant reviewing. Does that make me an expert? No. It only means that I am someone with a lot of experience. Surely, I know a few things. More importantly, I am always willing to and am always learning; that means taste, taste, taste. In addition, I am always mentally comparing foods; and when not restaurant reviewing, physically comparing by cooking and tasting in my own kitchen.
The best learning is to join someone at this task, start to finish. Since that is usually not possible, what follows is a review, step by step, when doing an actual restaurant review. Before beginning, understand that poor restaurants should never be reviewed. Why call attention to them?
The restaurant selected for this Restaurant Reviewing 101 course is one of the 'Top 100 Chinese Restaurants in 2004.' It and the other ninety-nine were selected by Chinese Restaurant News, a magazine provided free to more than forty thousand Chinese restaurants in the United States and Canada. Their parent company, Smart Business Services, also puts out a magazine called Asian Restaurant News. The former is ten years old and in Chinese, the latter a fledgling started in October 2004, and published in English. Both are written for restaurant owners and managers.
Restaurant reviews give their owners chills or puffed chests, or both. It is true that restaurant reviews impact their business, though usually only for some six weeks or so. But the reviews are not for them, they are written for their customers. As both do read them, owners, managers, and customers, listen up. Here is what goes into writing a good restaurant review. In summary, it is a set of three ABC's, as follows:
Acquire as much information about a restaurant as possible is what a good reviewer needs to do before crossing its threshold. These days. this begins with searching web engines such as www.askjeeves.com and www.google.com and www.altavists.com and www.alltheweb.com and any of the other major search engines. Recommendation: do lots of homework and try several of them. This is not quick and often it is not easy. However, time spent reaps rewards. For this review lesson we are evaluating an upscale eatery in the Top 100. Therefore, we search for facts and fancies about Chef Lee's Peking II at 6100 Bradley Park Drive, Columbus Georgia. The web showed pictures and provided commentary. Going to www.mapquest.com or another mapping source showed us how to get there.
Better Business Bureaus and/or local Chambers of Commerce need querying next. These keepers of industry can be contacted on the web, or by telephone. It was they who suggested we look at www.cabcuisine.com for local menus. Unfortunately, the one there was for their older restaurant, Chef Lee's Peking. No matter, it and others at this site provided local comparisons. Reading Chef Lee's menu demonstrated that it included more than simplistic Chinese dishes, and that it offered more variety than the others.
Constituency and community knowledge enables assessment of potential customers and their preferences. They keep a restaurant in business, not the reviewer. So we checked with some local politicians, names and e-mail addresses available at political party headquarters. They did not disappoint. One contacted via the web volunteered to send a take-out menu; and did. That individual told us the size of the restaurant, more than three hundred seats, and said it was featured favorably in the local press. We checked that next and found it one of the ten best of all restaurants in Columbus; no small feat for a Chinese restaurant. In addition, each person contacted indicated liking Chef Lee's Peking II and eating there more than once. With that set of comments and kudos, we were set to roll to the next set of ABCs.
Ambiance is the gestalt of a place. We looked for that beginning in this restaurant's parking lot. Fantastic is the feeling we had even though it is was raining buckets as we pulled up. It was a view of the best of China, beautifully appointed, colorful, and looking like an Emperor's Palace, somewhat akin to Beijing's Forbidden City at its prime. Bright and colorful, gardens galore, walls wishing privacy, and live goldfish swimming and wishing prosperity. The indoors was palatial, too. Their rosewood tables with mother of pearl inlay, the matching chairs, antique Chinese advertisements, lots of space between the tables and more fish, not gold but swimming under the central waiting area was lovely and sure to enhance enjoyment of the food.
Bathrooms and back rooms, kitchens too, need checking; they show attention to detail customers care about. Their bathroom is fully lined with marble, shiny and spotless. Ladies in the one we visited touted the place as 'always clean,' the food as 'the best in the city;' and they knew not who we were. The next best, they advise, is 'two hours north in Atlanta.' This restaurant's kitchen looks orderly, its stainless steel is mirror-bright. We note they are basically bedding it down for the night as we peek in and around a corner. It is hidden from view but much can be seen, and clean it surely is. This bodes well. Later, near closing time, we see staff members sweeping carpet and floors readying them for the next day's lunch crowd. All table napery is white, pristine, starched, and standing at attention. Every piece of flatware shines, not even one water mark is on them. And the plates are designed just for them.
Cuisine checking comes next. We wander around looking at food on other tables, and taste every morsel on ours. All portions are more than generous, their northern Chinese food is seasoned as expected. The few Sichuan dishes were more piquant than most Americans like, and exactly as southwestern Chinese appreciate. Every dish looks good and tastes even better. Every person we ask, tells us their favorite dishes, and how often they come to enjoy them. Clearly, the local clientele knows about and enjoys the food and the facility.
ABC's after the visit include: 1) Appreciation or not of the ambiance; 2) Basic evaluation of the service and cleanliness; and 3) Cuisine considerations. Finally, there is writing the review. This is a tougher task than most realize, especially for those who do many of them. A good review needs to sound and be unique. It needs, as journalists say, to have a handle, that is something around which to build.
At Chef Lee's Peking II ambiance inside and out are among the best in the restaurant industry; they certainly should be appreciated; and we did. Attention is paid to detail. Looking at the outside after the rain, we see people smiling at it. The inside is as beautiful. Service and cleanliness are to be emulated. Host and staff greeted many by name, and everyone else, too. This shows that many customers come frequently and those new to the place and frequent customers are all made to feel at home. When a waiter could not answer a question, he quickly sought out a staff member who could; everyone's needs are satisfied, and quickly.
This Chinese restaurant and its kitchen, and bathrooms sparkle. Every dish of food comes thoughtfully plated, pretty, and plentiful. We have some beautifully prepared delicious dishes; and we enjoy them all. After leaving, we discuss all aspects of Chef Lee's Peking II, and wish a real review was a reality. We want to tell others about this Chinese eatery. However, because we were recognized and they knew we were coming, honesty on our part does not allow. Restaurant reviewers should go anonymously and return several times before doing a restaurant review. If we had done both, as others before us have done, we would tout Chef Lee's Peking II favorably. We were in Columbus to attend an infantry graduation ceremony at Fort Benning a handful of miles away. They knew we were coming, and we were delighted to be able to eat there. Our suggestion, go and evaluate it for yourself.
If you are ever near or fairly near, detour and visit this unusually beautiful Chinese restaurant. Delight in its fine southern hospitality, enjoy its ambiance, cleanliness, and service. And by all means, partake of the food. Keep in mind, it was deservedly selected as one of the 'Top 100 Chinese Restaurants 2004.'
By the way, Chef Lee has been cooking in Columbus, Georgia for nearly twenty-five years. Folks there are lucky to have him, and they know it. Many family and office parties are held at this restaurant. When you have the chance to visit, go out of your way and do just that. We believe you will enjoy every A, B, and C of this restaurant. We surely did!