Liang Ah Fai and His Imperial Palacio
by Miriam and Pacheco, Lorena Pacheco
Personal Perspectives
Fall Volume: 2006 Issue: 13(3) page(s): 5, 33, and 34
---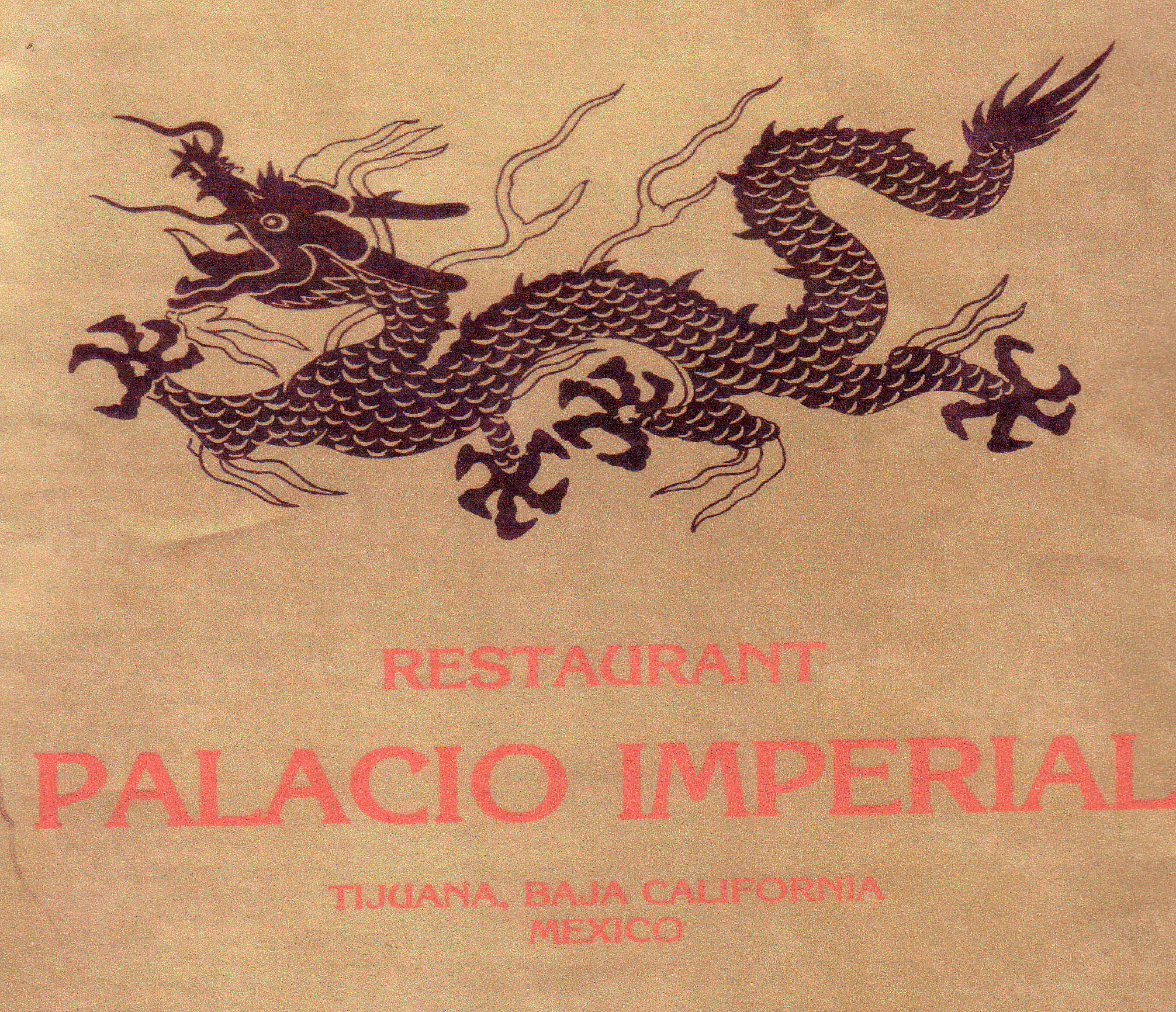 Few granddaughters are as proud of their grandfather as we are. But this is his story, not ours. It is a story of the first Chinese restaurant in Tijuana, Mexico; and a story of the finest Chinese Cuisine in that city. It is a story of sacrifice and work, love and legacy. It is a love that lasted more years than we are old, a legacy that lingers on into the 21st century.
The given name of our grandfather was Liang Ah Fai, but he was more commonly known as Rafael Leon Mak. With various issues in mind, his Chinese name was changed to a Spanish one when he came to Mexico. That was long before he was the owner of a famous restaurant, the first Chinese Restaurant in Mexico's Tijuana. It was some time before he took a Mexican lady some twenty years his junior as his second wife.
Grandfather's restaurant opened in 1960. It grew so much that an entire second floor was needed and added in 1980. His Palacio stayed in business for thrity-eight years until 1998. It was beautiful. Its dragon window is still there showing all that his was a fancy Chinese restaurant.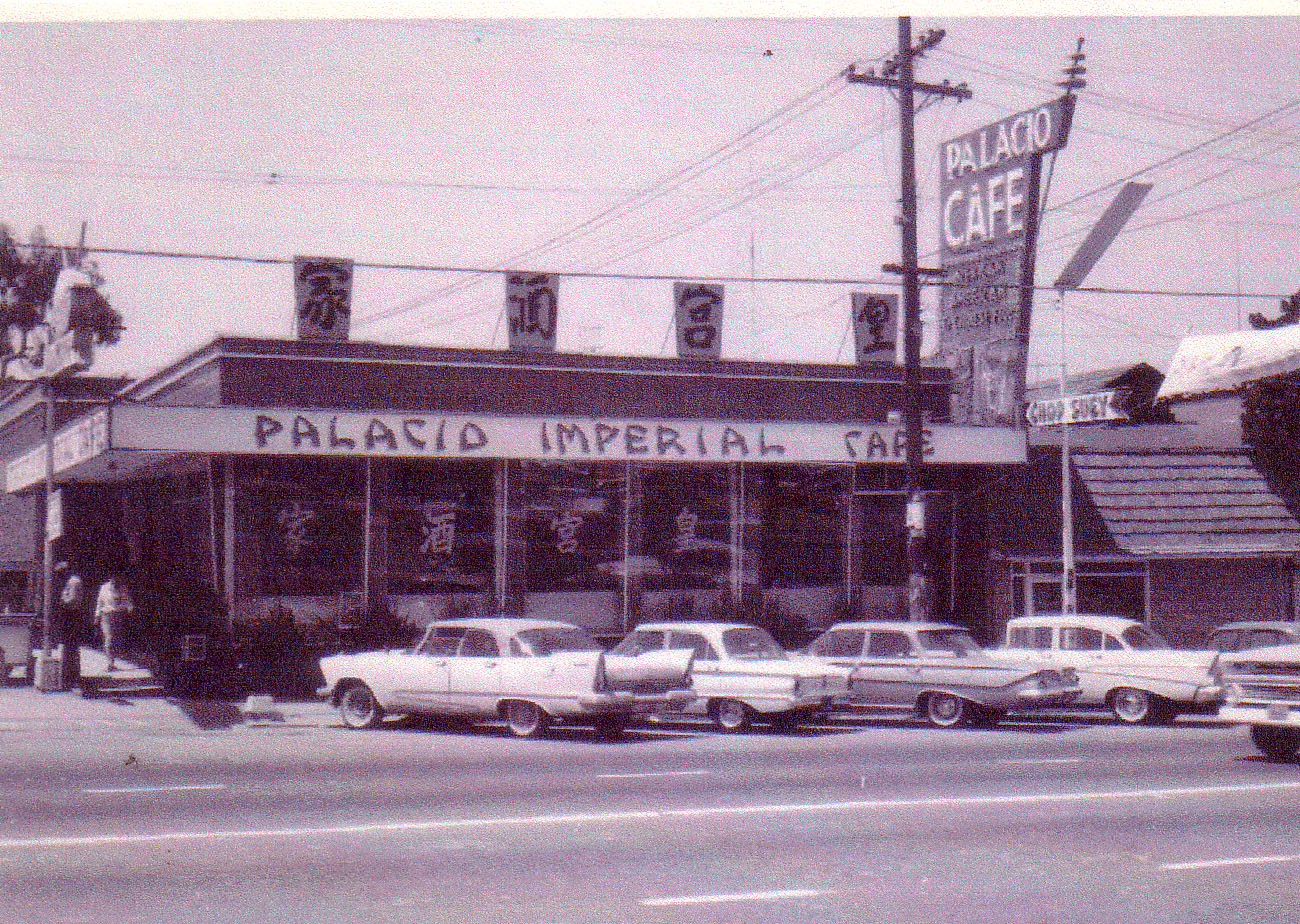 Grandfather's Restaurant Palacio Imperial was the most visited Chinese restaurant in Tijuana. It closed in 1998, three years after his death. Many customers were sad when he died and sad once again when the restaurant closed. That was understandable because his customers partook of the most delicious cuisine created by its head chef. Yes, that chef was my Cantonese grandfather, Rafael Leon Mak. He came to Mexico from what is now called Guangzhou to escape a civil war. He left China as a teenager speaking no Spanish and no English. He went alone to Mexicali and found work there as a laborer.
There are things to read about my Chinese grandfather. He and his restaurant were often topics in articles in the local newspaper. He was mentioned several times in a Spanish-language book about the Chinese in Mexico. And, he was pictured and written about in a Chinese-language book authored by Stephen A. Chang. That book was called Famous Chinese Around the World. It was published in 1966 by the World Chinese Publishing Company in Mountain View, California. Mr. Chang said grandfather was "already a successful Chinese chef and a well-known businessman." He also wrote about grandfather as president of the Chinese colony in Tijuana, and as the most successful Chinese man in the city.
Our grandfather was responsible for bringing many Chinese to Mexico. With the help of his young wife, he brought many hundreds of Chinese to the land of our birth. His wife, our Mexican grandmother, could and did sign their immigration papers.
Grandfather was the force behind the construction and operation of ever so many Chinese restaurants, most in Tijuana, others in Mexicali or elsewhere in Mexico. He was the force behind others opened by them or their children who emigrated to southern California. As best we can estimate, grandfather spawned some three hundred Chinese eateries; many are still in existence.
Grandfather had no relatives or friends in Mexico. He experienced hunger and poverty but succeeded because he was willing to work hard. He took many jobs in Mexicali including ones to pick cotton and pick vegetables. He helped a butcher and a plumber. He had a small grocery. He picked, cleaned, and packed shark's fins and exported them to Los Angeles and San Francisco. He worked in a candle factory. He packaged and sold chop suey. And, he did lots more during his first twenty or so years in his newly adopted country. At age forty some time after moving to Tijuana, he built this city's first Chinese restaurant and named it Palacio Imperial Café. He used savings and expertise gained before and after moving to Tijuana enabling him to do so.
Grandfather and grandmother, his lovely young Mexican wife, had a daughter then a son. Together, they worked hard to make the restaurant the success that it was. Those in Tijuana and elsewhere came to eat there and did so frequently. We granddaughters recall many of the customers, the banquets arranged, and the many marriage celebrations, birthdays, and other parties held at his Palacio. We also recall articles in local papers that touted them and him. We were and still are mighty proud.
If you ask folks about today's Chinese cuisine in Mexico, many might report or speak of eateries in Baja or Mexicali. These places began because my grandfather brought their owners or their kinfolk to Mexico. However, when he was alive, my grandfather's Chinese cooking was considered the best in Mexico.
For us grandchildren, we concur. His restaurant was and always will be the very best in our minds. We loved him and his cooking and how he spoiled us. We delighted when he let us feast on dishes such as Cantonese Chicken with Pineapple Sauce, one of if not our very favorite dish. Commonly called Orange Chicken, his was special and different. He put chicken on one side of the platter, sauce on the other. We could dip the chicken in as much sauce as we desired. Our fondest memories are of him in that restaurant, of banquets, feasts, and parties held there, and memories of wonderful Chinese food aromas wafting from his big kitchen.
Mei Ping Leung, our mother and grandfather's daughter, often brought us girls to his restaurant. She would tell stories about her working there from the time she was eleven, and others about her mother's marriage at age twenty-two to her then forty-two-year-old father. She told us that when she worked there as a child, she spoke of him telling her not to say she was his daughter. She spoke of when he wanted to pay her and she refused, that he told her he pays all workers and that she could to give it to the church; which she did.
When we went to grandfather's restaurant, we would help in the kitchen and elsewhere. We did simple tasks like mixing sauces or making lime juice for the fried noodles served as an appetizer. We girls also spent time near the cash register. There, we looked at the customers and eyed the stand holding candies and chocolates that grandfather kept for his patrons.
We remember his restaurant as never short of action; it was always busy, often full of people. We remember seeing tables packed with families and can still hear their chatter and laughter. We still see smiles and satisfied folks dining there. We remember both floors in his restaurant, the lower one for public dining, the upper one reserved for banquets and parties. We recall a lovely outside deck with two-chair seating around each of its small tables. We remember patrons enjoying being there and viewing the peaceful sights of the city.
The lower floor of grandfather's restaurant, the main dinning room, had about thirty larger round tables adorned with red tablecloths. We can still see them and the red booths with exquisite Chinese landscapes hanging over all of them. Everything was either red or gold, grandfather's favorite colors. We recall the chairs in his restaurant, they were made of bamboo, with red cushions on them.
Grandfather prepared and served many Chinese dishes. In the 1960's they were new concepts to his diners so he also prepared favorite Mexican foods. When his clientele began to enjoy and savor his Chinese preparations, and orders for the Mexican ones began to slip, he then served only foods of his native cuisine.
Grandfather's eatery served every Chinese food you can imagine. His egg rolls were famous and touted by many of his customers. His Mandarin Chicken or Duck, his Orange Chicken, Chop Suey, Wonton Soup, Fried Noodles, Fried Rice, and many seafood and other Chinese menu delicacies were popular. Customers and reporters said eating there was pleasurable and the foods quite delicious. We are not the only ones who enjoyed his food and his restaurant.
Middle-age and older people still talk about the Palacio Imperial Café. They say there they had great Chinese food, the best they ever tasted. All his food was fresh, the meats and vegetables the best. They also say the service was attentive and the prices reasonable. The atmosphere was family-oriented and the staff took care of everyone who came to enjoy his beautifully-decorated building and his fine food.
Parents, if they wanted, could drink at the bar while their children enjoyed the best sodas and lemonades in town. Chinese tea was an option, and take-out popular and made immediately after it was ordered. From the early 1960's until 1998, grandfather's Palacio Imperial Café was 'the' place to go for Chinese food. It held a special place among Tijuana's favorite restaurants.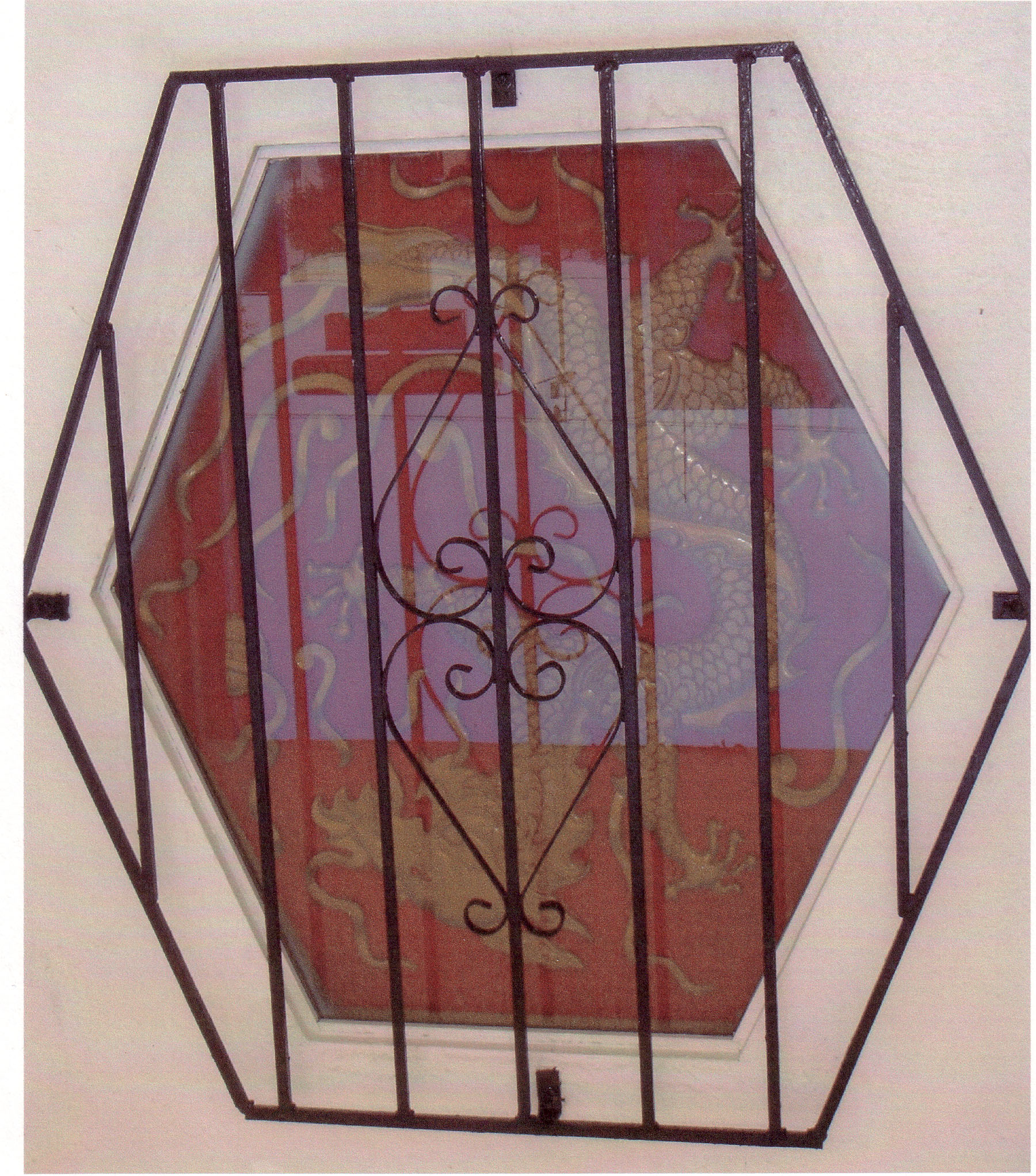 Grandfather left not only memories of his restaurant and its food, he left a wonderful family. His daughter, our mom--Sonia Liang Vega Pachero, helped in the restaurant early on and later when our Mexican grandmother passed away five years before grandfather did. She also ran the place after grandfather left this earth. The heritage she acquired from both mother and father moves on to our generation. We, Lorena and Miriam, appreciate the legacy passed down from Liang Ah Fai to her and on to us. We are delighted with everything we learned from them. There are things we remember and practice, things our mother calls 'elder generation values.'
These values and grandfather's building are in tact. The building is empty now, but one outside window shows a dragon he loved. When anyone in our family passes by, we proudly recall grandfather, grandmother, and the wonderful restaurant he began. Who knows, maybe we, his grandchildren, will continue that part of his legacy. We dream that we can and hopefully will build an Imperial Palace of our own.
_____
Miriam Pacheco is a psychology major at San Diego State University in California. Lorena Pacheco, her older sister, is a Foods and Nutrition major at the same university. Both are very proud to be part of a family filled with long-held traditions and beautiful customs of their two cultures. They are particularly proud of the impact this grandfather had on them and the great things both their grandparents did for them and for Mexico. They delight in thinking about the Chinese food legacy grandfather Liang began in their native city of Tijuana and their native country of Mexico.