Vietnam's Chinese Food Heritage
Chinese Food in Asia (but not China, Hong Kong, or Taiwan)
Spring Volume: 2007 Issue: 14(1) page(s): 11, 12, 27, and 32
---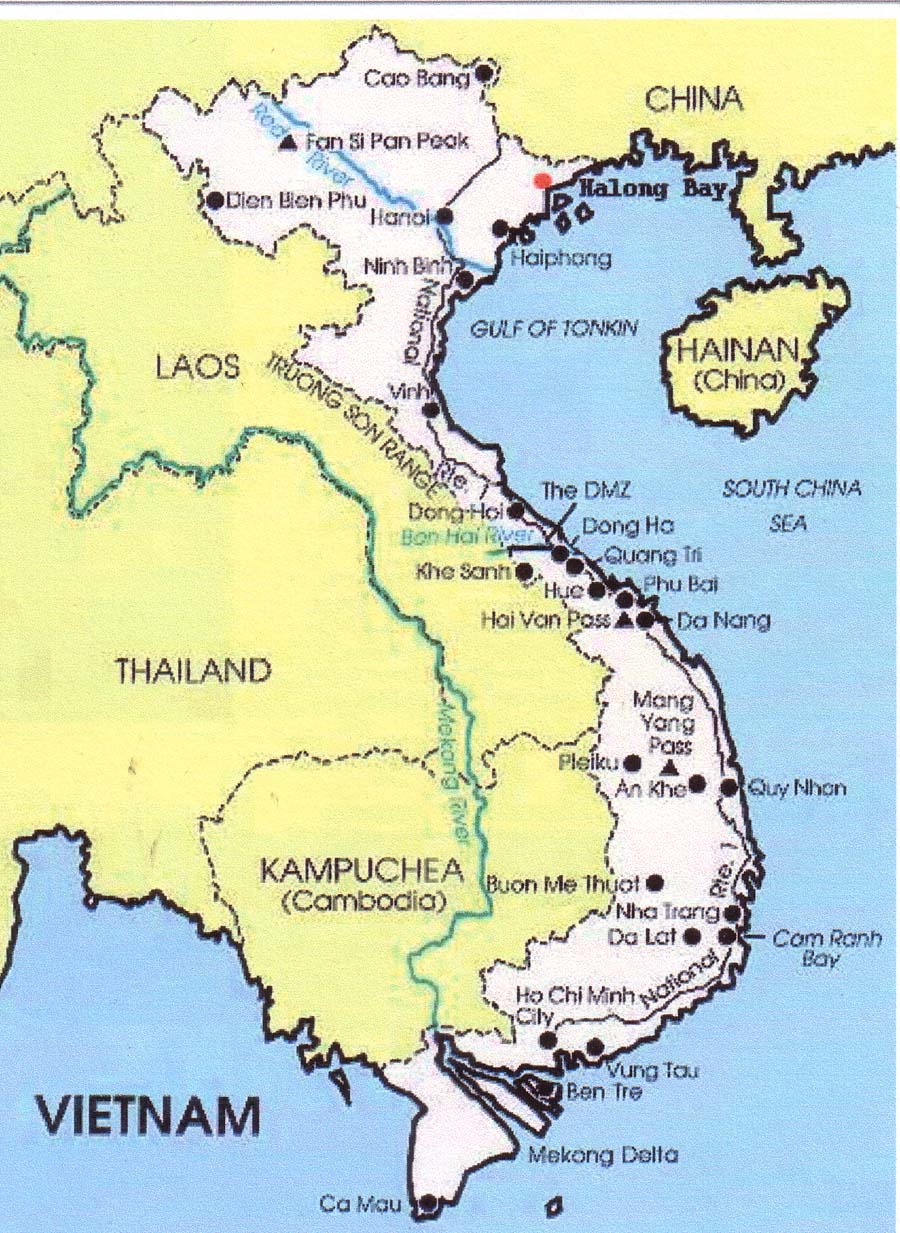 The more than seventy million people who live on the eastern half of a peninsula south of China are Vietnamese. Circa 111 BCE, the Chinese considered this kingdom a Chinese province. There are those who say the Chinese invaded this monarchy and made it so. What is assured is that for about a thousand years this province was called Nam Viet. This explain s extensive Chinese influence in the foods and food behaviors of the Vietnamese today. It includes chop stick use, stir-frying foods, use of bean curd, precutting foods before cooking them, use of the wok, and so much more.
Later called Jiao Zhi, and later still called Annan, this land became an independent country in 938 CE. At that time, it was renamed Dai Co Viet. It remained independent until 1407 CE when China again took control; but they managed to take over for but twenty years. Dai Co Viet's 'Le Dynasty' ruler in 1427 CE, reestablished independence and shortened the named to Dai Viet. There was another change, circa 1802, when Nguyen Ahn renamed the country Vietnam. He also called himself its Emperor and gave himself the name of Gai Long. In 1954, it was divided into two countries, North Vietnam and South Vietnam.
Before that, in 1859, this green lush country and the rest of the peninsula was taken over by the French. That included all of Laos and Cambodia. They called these lands French Indochine. The Japanese overthrew them and granted independence to Vietnam. That remained until Ho Chi Min and his regime took control. They were ousted by the British, the Chinese, and then the Americans in what we called 'The Vietnam War' but the Vietnamese called it 'The American War.' The country was divided in two and it was not until 1976 that North and South Vietnam held nationwide elections that reunited them.
All these leadership changes did impact Vietnam's culinary. Now many foods look similar to Chinese, but they taste more piquant. The Vietnamese use nuoc mam, an aromatic fermented fish sauce to flavor most of their dishes; and they make nuoc cham sauce with it adding chilies, lime juice, and more.
The Chinese influence is most pronounced in the north. French culinary influences, including baked bread, are stronger in the south. North and south, the Vietnamese use less oil than do the Chinese. They have adopted and adapted pho to be their national dish. This noodle soup is filled with meats, seafood, and/or vegetables. It is served with a flat plate holding bean sprouts, basil, mint or cilantro, or all three, hot chili peppers, pieces of lime, and other regional items. Most Vietnamese eat this soup at least once a day.
Hue, the city almost in the middle of the country was Dai Co Viet and later North Vietnam's capital city. Saigon was the capital of South Vietnam. It is now known as Ho Chi Min City. Vietnam's current capital is Hanoi. In all major cities, there are many Chinese people and many Chinese restaurants. Some of them flavor their food with Vietnam's distinctive fermented nuoc mam sauce rather than soy sauce. Everyone uses nuoc mam and/or nuoc cham in or on many of their dishes.
Ho Chi Min City, before called Saigon, has a very small Chinatown called Cholon. Immigrants from Guangzhou, Fuzhou, and Chaozhou lived and still live and work there. They and other Chinese reside elsewhere in this city. Cholon is home to small and medium-size Chinese markets and street vendors. Not one Chinese restaurant there stood out and said 'come eat here.' As a matter of fact, most were small and seedy. We inquired of folk on the streets there as to where to eat. They and folk outside of the area said the best Chinese food was outside of Chinatown, some of it in western hotels.
We did arrive in this country with a short list of potential places to enjoy good Chinese food. It quickly grew to more than forty upscale Chinese eateries. A popular one in a major hotel, LI BA CHINESE RESTAURANT at 88 Dong Khoi is in the Sheraton Hotel. We looked in at several lunch and dinner times but it was always empty, so we allowed it to remain so. The story was the same at KABIN at 8-15 Ton Duv Thang in the the Renaissance Riverside Hotel Likewise, at LOTUS COURT at 253 Nguyen Van Troi; in the Omni Hotel in the same city. No one could explain why these big beautiful Chinese restaurants had many-page menus that looked like those in hotels in Guangzhou and other large Chinese cities and so few, if any, customers. Perhaps it was their 'all you can eat' dim sum lunches and similar dinner buffets. They were reason enough for us to go elsewhere.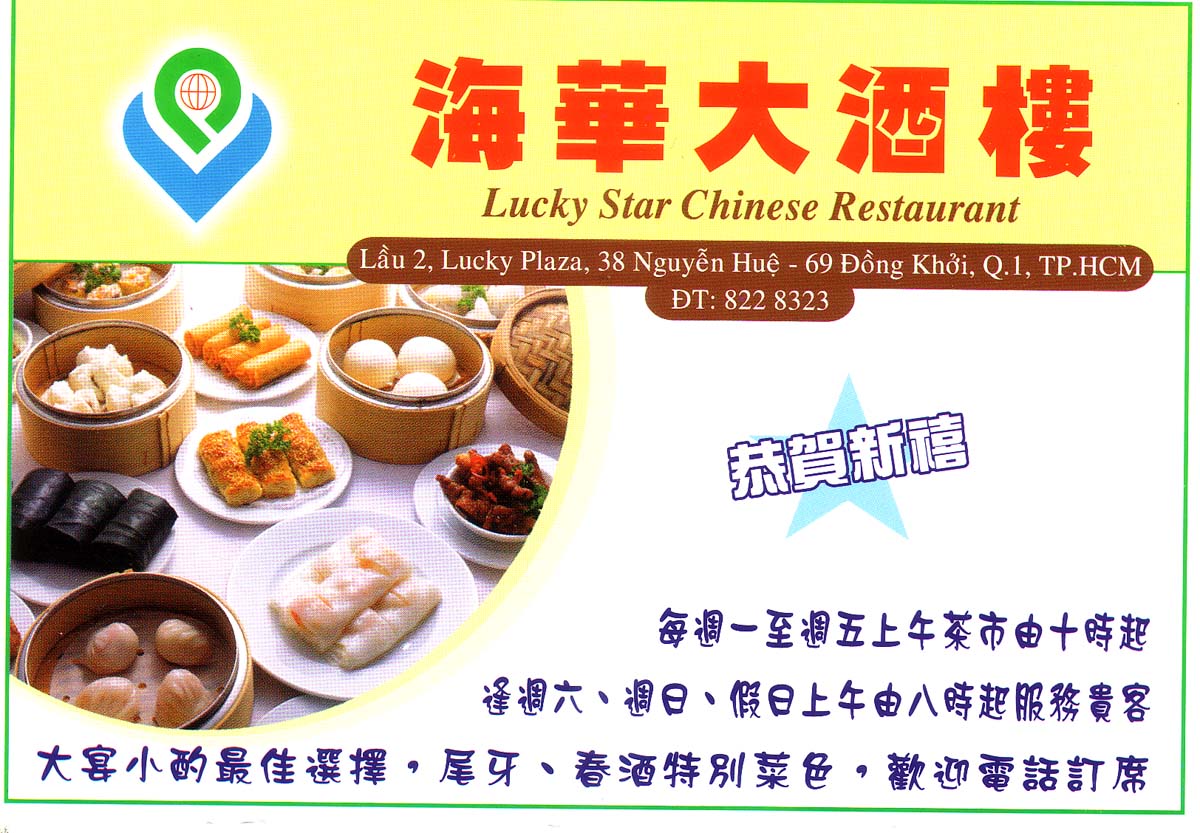 Several Chinese friends and our hotel concierge suggested the LUCKY STAR RESTAURANT at 38 Nguyen Hue. They said there we would enjoy the best Cantonese food in town. Eight of us grabbed two cabs and took off to the multi-storied shopping center that housed it. Finding the restaurant was not easy until we noted an elevator in the shopping center's midst. We went to the second floor and there we did enjoy superb Cantonese food with nary a nod to the host country.
Our party sat near empty tables and Chinese customers who knew not to indulge in the set menu they offered and tried to insist on. It had too many fried foods. Instead, we and the Chinese near us ordered from the extensive Chinese-English-language menu one or the English-Chinese-Japanese menu complete with photographs of its dishes illustrated on this page.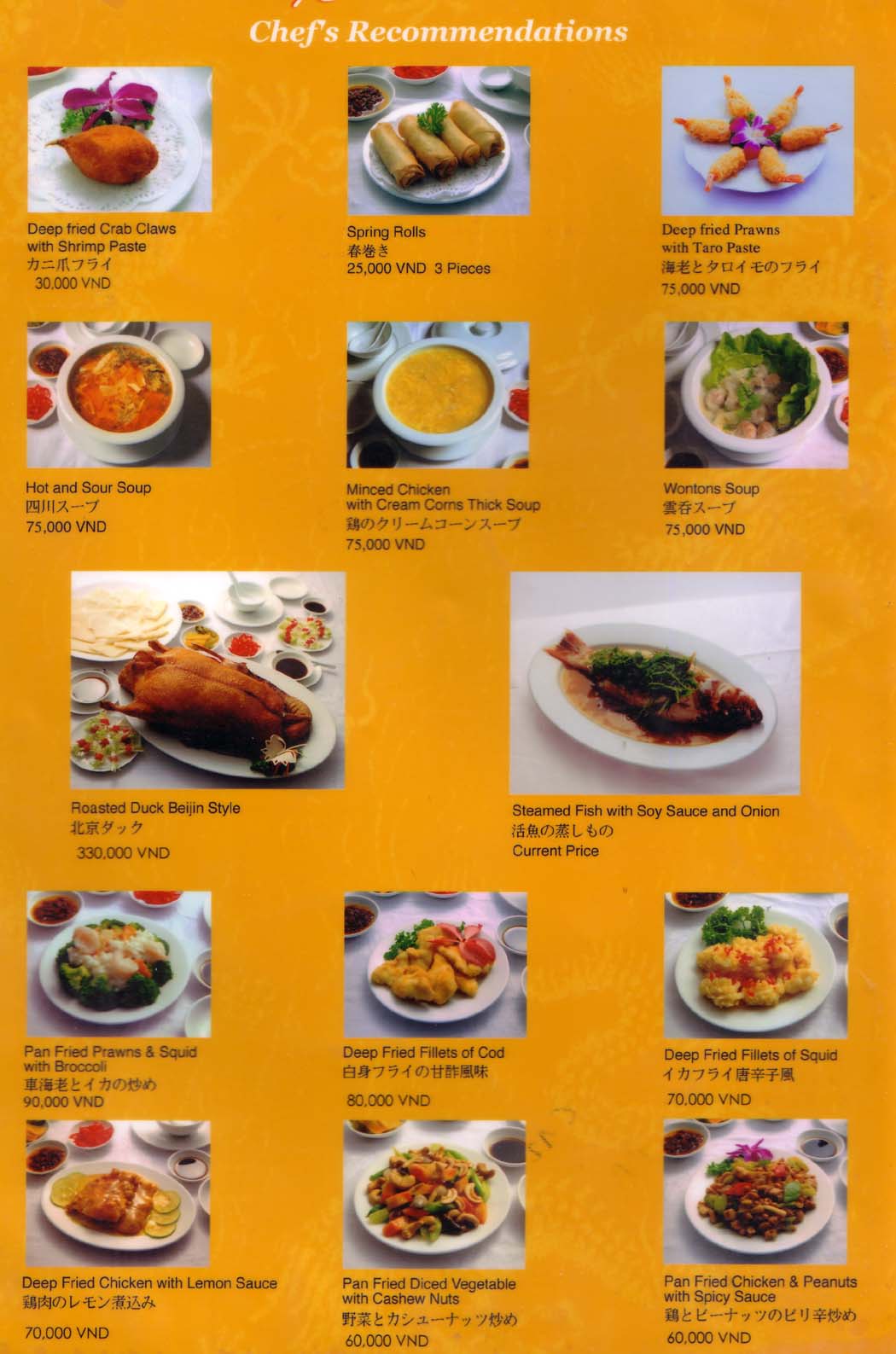 The Jelly Fish with Pork was wonderful. Likewise the Half-crispy Suckling Pig platter. On a par was Bamboo Piths with Seafood Soup, Pan-fried Squid with Vegetables, Braised Beancurd with Hotpot, Sea Cucumber with Pig Muscle and Vegetables, Steamed Fish with Soy Sauce and Onion, Conpoy and Shrimp Fried Rice, and the final dish given to us a house gift, Almond Soup. Every dish measured up, all were made to high standards, and all were great.
Some comments by members of our group tell that tale. They include: The dishes were a fine array of the Cantonese culinary; The entire meal was an exquisite taste experience; I loved the contrasting textures and tastes; The suckling pig was crisp and amazingly fat-free; The steamed fish was the best ever; and, I wanted to eat that almond soup forever.
We did not test other Chinese eateries in Ho Chi Min City, but a week later, someone told us the NGAN DIHN CHINESE ESTAURANT at 18 An Duong Vuong; in this city was more elegant. A Chinese waiter in another restaurant overheard the conversation and agreed. However, he said food there was only "almost as good" and as we did not get there, we hope one of our readers does and advises. Hue, a former capital and city in middle of the country, north of Ho Chi Min City, has many buildings looking Chinese. Its Imperial Palace was lived in and is a miniature Forbidden City. Its Citadel has many Chinese buildings, tombs, and pagodas. Everyone said these places and the Chinese food in this city are popular, but mostly this was said among the young. Unfortunately, we no longer are, but we did learn that this city is believed the least sophisticated food-wise, in this country. It is one where few Chinese live. The very few Chinese restaurants here mostly feature dim sum. To them dim sum is congee and a few dumplings, not much more.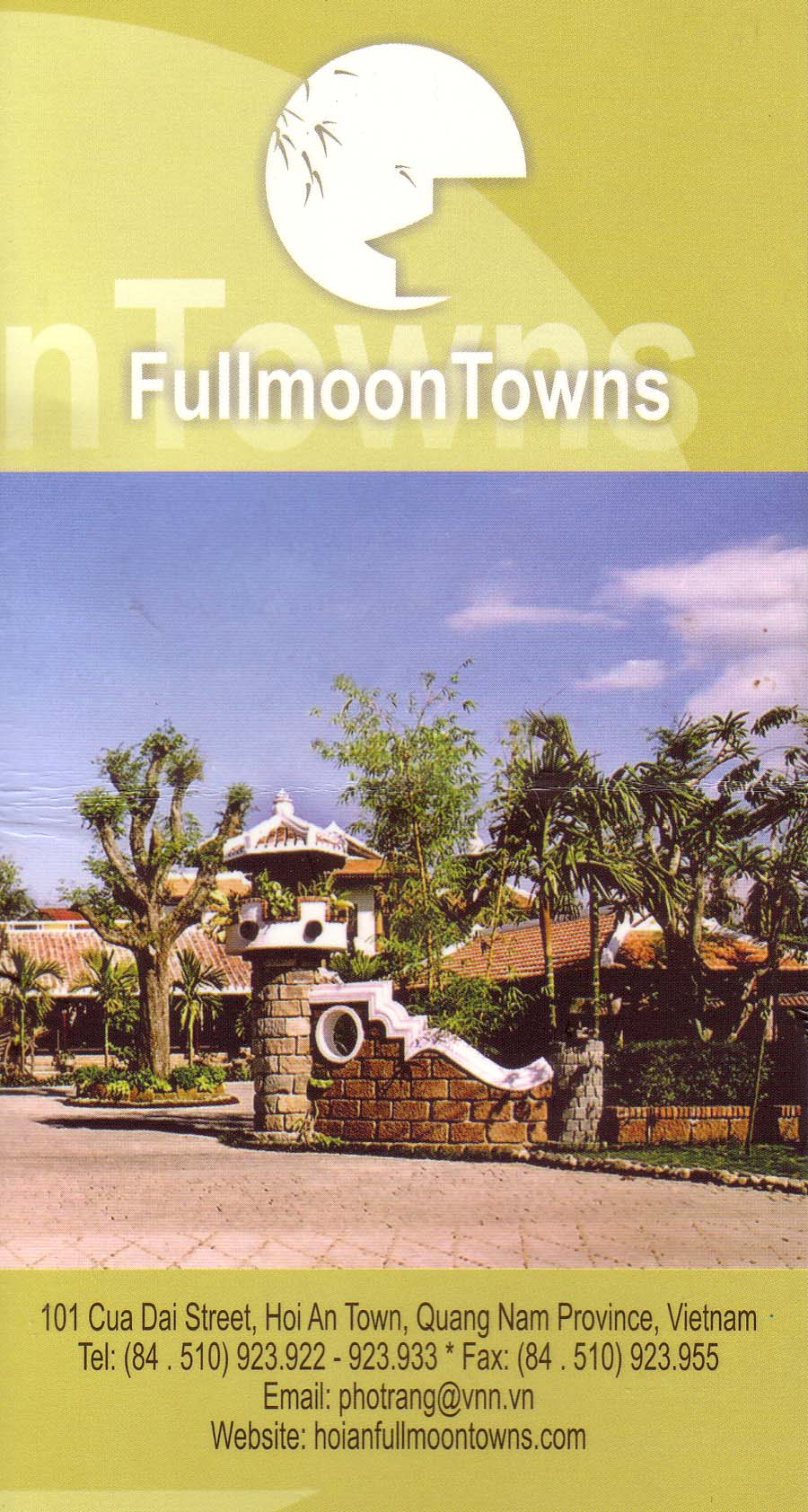 Hoi An has an eatery called FUJIANESE RESTAURANT at 28 Tran Phu. Unfortunately, it was closed the only day we were there. Were it not, we would grab a seat on the balcony, view the marketplace, and enjoy what is supposed to be their fine food. We are particularly sad as at that time, we were in the throes of completing another book called Cooking from China's Fujian Province (to be published by Hippocrene Books in May 2007). All we absorbed was a need to return to this city and elsewhere in this vibrant country. It has much Chinese food fused with local Vietnamese chow and we want to sample more of it.
Four of us did go to the well-known FULLMOON TOWNS RESTAURANT at 101 Cua Dai Street. Near the beach area on the Thu Bon River, we found it very peaceful as this entire city was once known as Faifo. We were pleased with their sophisticated service and their good food. We ate outdoors near the river and on the way to the table, soaked in this magical place and its ambiance inclusing the candle-lit tables covered with first-class napery. This up-scale Vietnamese restaurant's food tasted and looked quite Chinese. Our meal began with Vegetable Slices coated with rice powder. They were deep-fried and delicious. So were the Vietnamese Rolls. These deep-fried veggies were minced and mixed with pork. They were wrapped in rice paper, rolled, and looked like spring rolls on a diet.
Our waiter said the courses we selected were typical Vietnamese dishes, and he did complimented our ordering. Our next course was Minced Beef La Lot. Its lightly seasoned hand-chopped meat came rolled in what he and others mistakenly identified as betel nut leaves. The Vietnamese leaf, pictured in this page, is heart-shaped and no relative to the betel nut nor to any non-Vietnamese vegetable. The rolls came three to a skewer, grilled, and good. What followed was cornstarch-coated pieces of squid looking and tasting totally Chinese. Shrimp with Herbs arrived next, and in a clay pot. The four of them swam with many herbs. They tasted like a Chinese minority food preparation from the Silk Road. The fresh vegetable of the day, made local style turned out to be chrysanthemum vegetable cooked with lots of garlic. The waiter described these leaves as "Morning Glory leaves." Finely Flavored Pork Chops came coated with five-spice powder, half of them with, the others minus their bones.
Less Chinese, were the pan-prepared pieces of local shark cut from a barracuda shark and sitting atop a banana leaf. Closer to French food and flavor was our dessert, called House Special. It was a banana cake with coconut sauce on top and cream sauce on the side. We noted no chicken on the menu and did query why. We were told the government pays sixty cents for each chicken killed. We had minimal language to share with the staff so we never really understood why, and dropped the topic.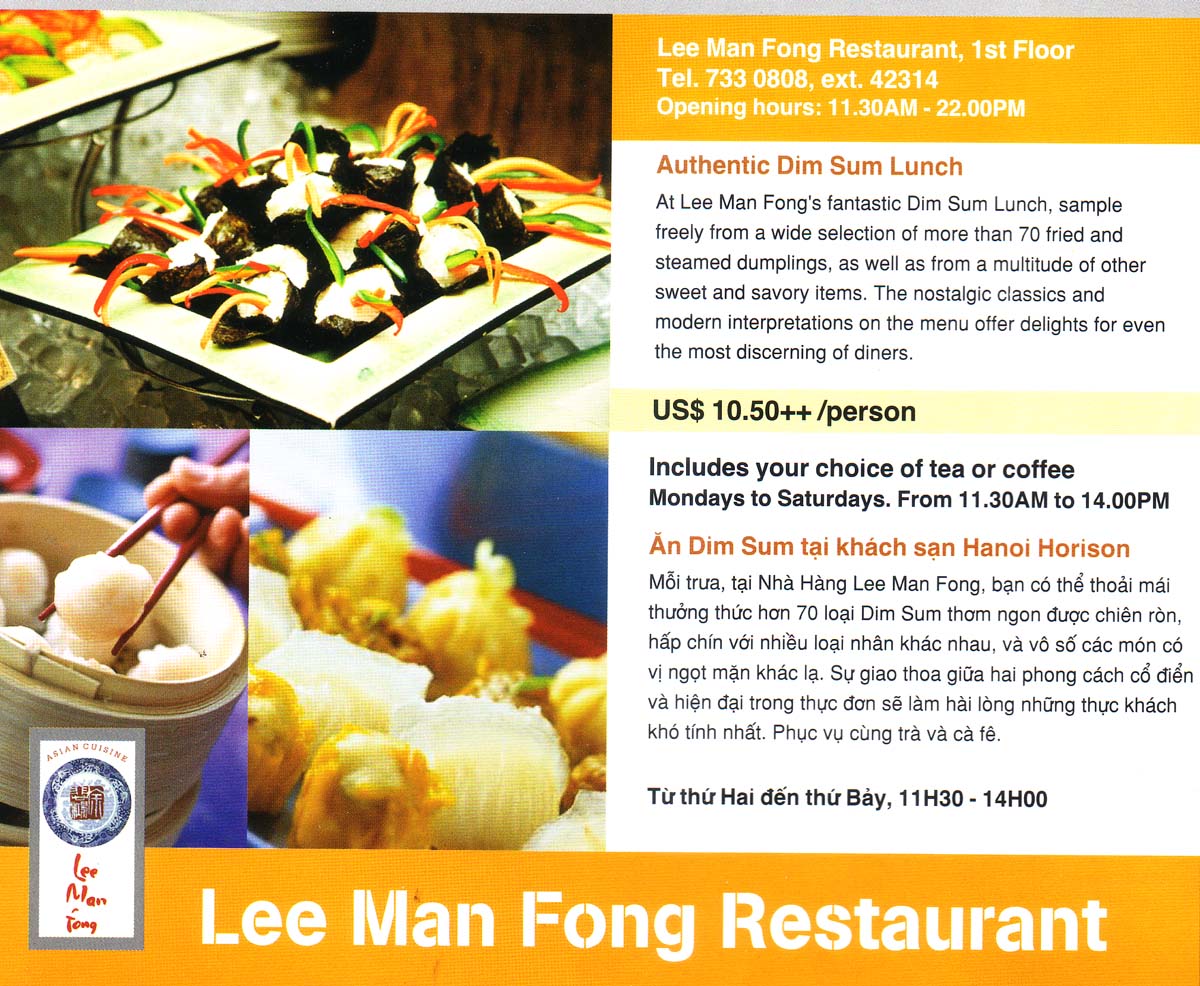 Hanoi, the current capital, has many great French and Chinese restaurants. There were too many to try in our less than a week here. Weeks would be better, and we hope to be able to do that next time around. Eating at LEE MAN FONG RESTAURANT at 40 Cat Linh Street was where we had delicious dim sum; we were told dinner here is delicious, too. Many recommended BOBBY CHINN'S at 1 Ba Triev. We wandered over and found it across from Hoan Lian Lake; and saw that it was not very Chinese. The Egyptian-Chinese owner bragged was trained in France. We might have gone in had not the menu bragged, too. It said they "eject unruly children." As Chinese love to bring their entire family to a restaurant, we felt offended for them and so we went elsewhere.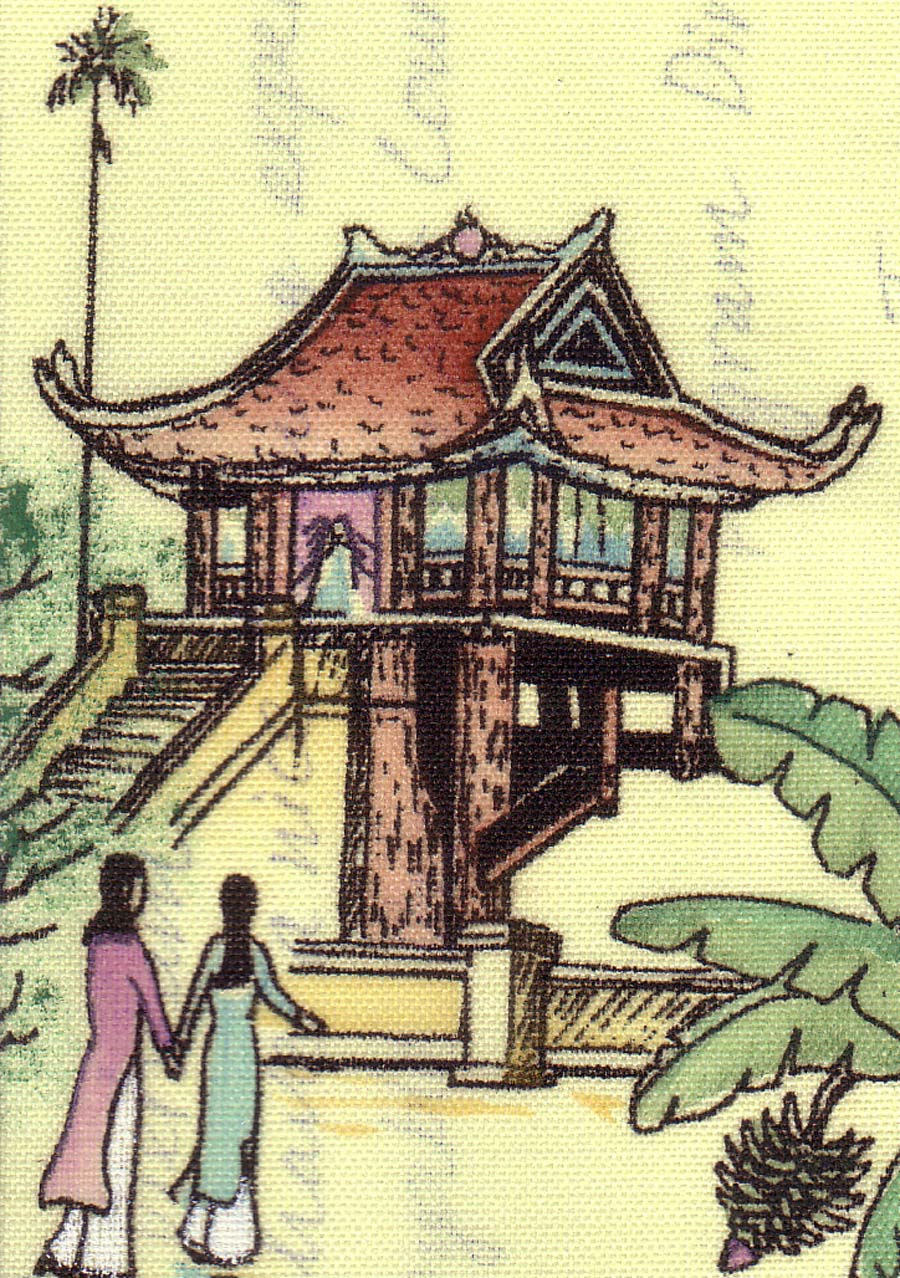 A restaurant in this city at the Hotel Nikko Hanoi; 84 Tran Nhan is known for its myriad of fantastic Chinese hot pots. The one we ordered was good but not great. We tried other restaurants touting their own 'Best Chinese Restaurant' awards. The dim sum at the Dragon Chinese Restaurant; the Hanoi Hilton Hotel and the Red Lantern; the Fortune Hotel were two such eateries. We were not excited by them or the few others ventured into.
That changed when we took up a non-hotel challenge and went to LE MAT VILLAGE at Quoc Trieu, Viet Hung, Long Bien to dine. We were told there were ten snake restaurants so we took a five dollar cab ride from downtown to go there and did enjoy their many 'little dragon dishes' as the snake dishes we ate were called. The cab ride was long and winding and took twenty minutes to get to this ten-year-old two-story eatery. With no printed menu, no business cards, and no dishes to select from, we ate their set-course many-item dinner; one dish was better than the next. Every dish was made with one 'small dragon' as they called our 'pre-weighed charged by the kilo' reptile.
We were excited to see and taste every ancient snake recipe they served. All are said to relieve colds and rheumatism, and invigorate blood circulation. We found them looking Vietnamese but tasting Chinese. All were made from a king cobra raised specifically for them. How different from snake restaurants in the Chinese cities of Guangzhou and Shenzhen where every dish is made with a different type of snake.
Our pre-set banquet there started when a man and a large lively king cobra arrived at our table. It did weigh in at two kilos, and was large enough to make every dish we were served. After photographing this 'dinner-to-be,' this king was rushed to the kitchen. Moments later its beating heart returned on a plate looking for a brave male to test his virility. My husband volunteers and we toast him and dinner with four different drinks. One is cobra-laced liquor, the others are cobra-flavored wine, cobra blood, and cobra bile.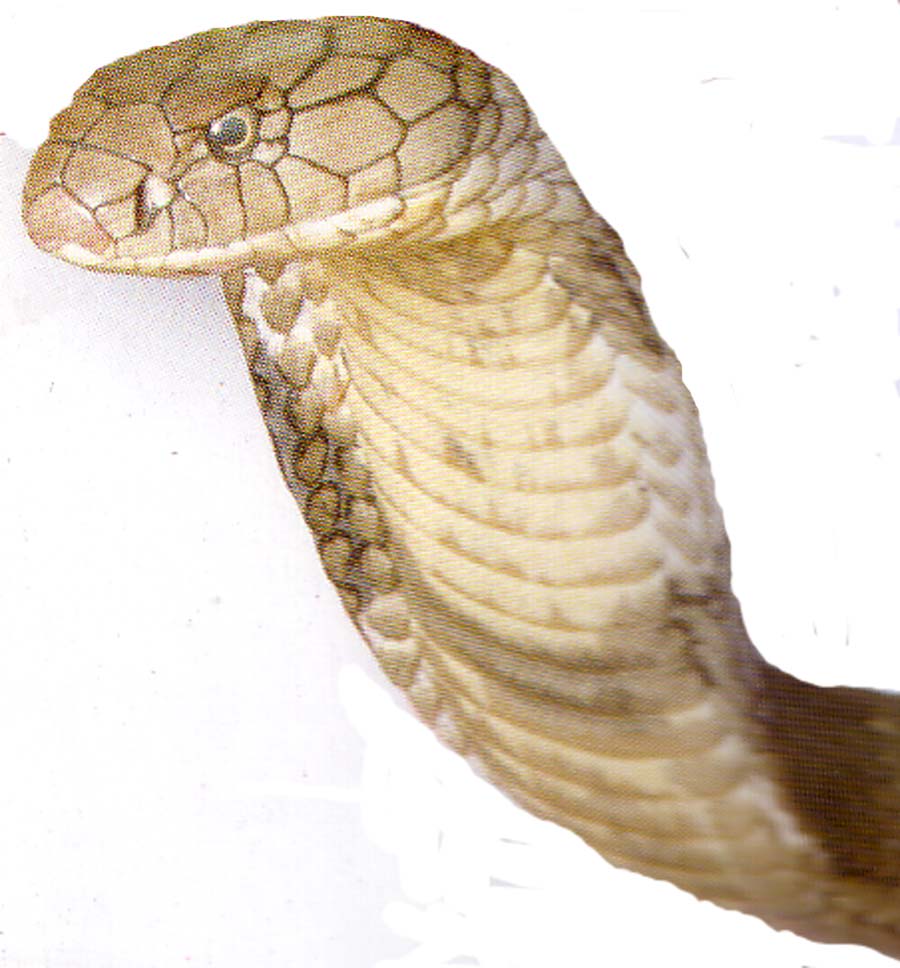 The rest of the serpent was then made into many different dishes. The first one is meat wrapped and grilled in Vietnamese la lot leaves. Usually filled with ground beef, ours has our minced dragon within. La lot, we learn later, is botanically known as Piper sarmemtosum. This shiny heart-shaped leaf that some wrongly say is from the betel nut plant, others erroneously call it a pepper leaf, is rarely found outside of southeast Asia. It is used throughout the region; and in Thailand it is called cha plu, in Malaysia called duan kadok and in Laos known as phak i leut.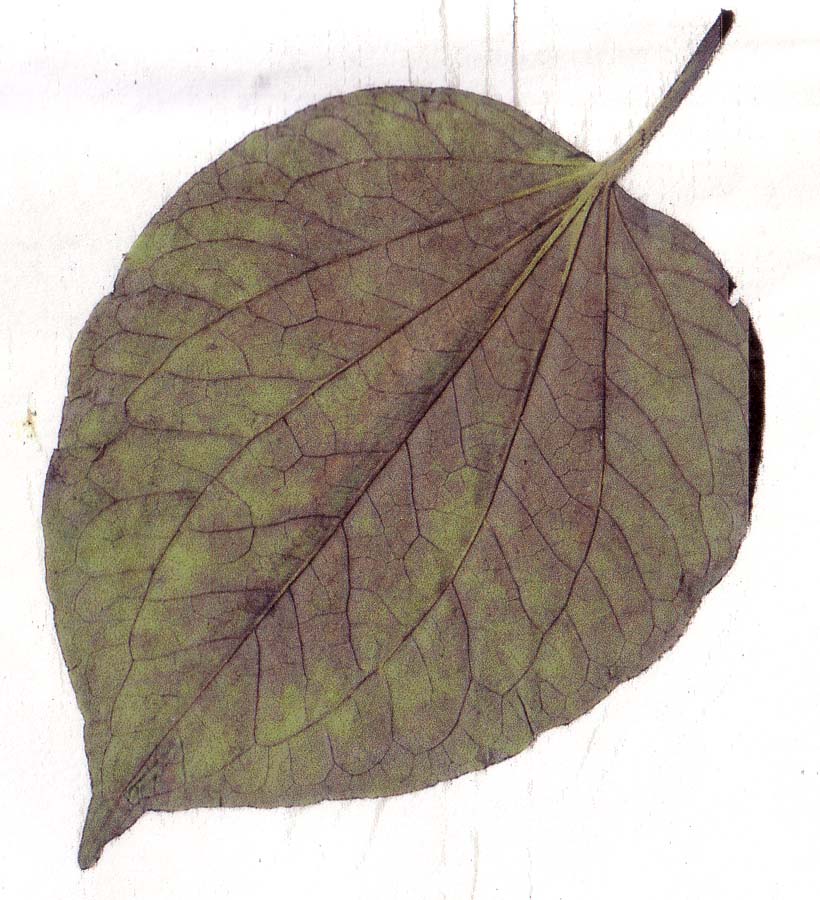 Grape leaves are a good substitute, but do have a different taste. While waiting for our other foods, we look at the many jars of cobra in wine or higher potency liquids and things made with and of cobra. Then we return to our table to snack on some cobra tidbits such as fried snake skin, peanuts, marinated cucumbers, various herbs, rice crackers, and cobra relishes. There is also long-dried cobra to go with the crackers. These usage hunger while the kitchen prepares our other snake dishes.
Soon, a sumptuous cobra soup arrives as does chopped cobra rolled in la lot leaves served with nuoc mam for dipping. Dishes made with these leaves seem to be ubiquitous no matter their filling. Other foods come including cobra stir-fried with fresh and dried mushrooms and sweet and hot peppers. Plain cobra comes steamed and garnished with other herbs, deep fried cobra arrives in rice paper. A cha ca-type dish made with snake and fried fish comes later as does a hot pot with snake meat cooked in oil.
This dragon dinner ends with a sweet mung bean soup made with the serpent's stock simmered for half an hour. Last comes what most Chinese like to eat at a meal's end, slices of watermelon and more hot tea. This many course meal was magnificent, everyone agrees this experience should not to missed.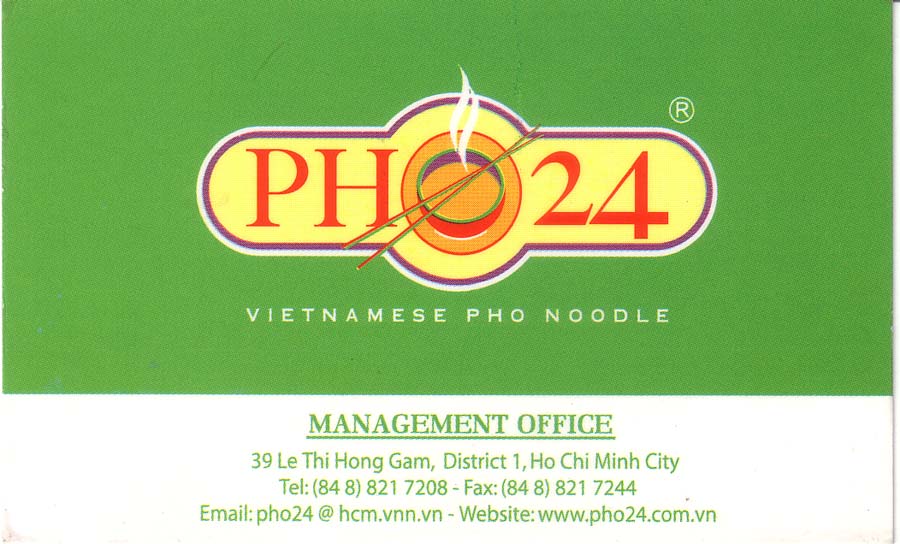 When in Hanoi, also do not miss having pho correctly pronounced as fe. The best, some say, is at any of the dozens of PHO 24 restaurants. They are in many places in this city, and in many Vietnamese cities.
Also, do not miss going to Cha Ca Street in the old town. When there, eating in CHA CA LA VONG at 14 Cha Ca Street is a must.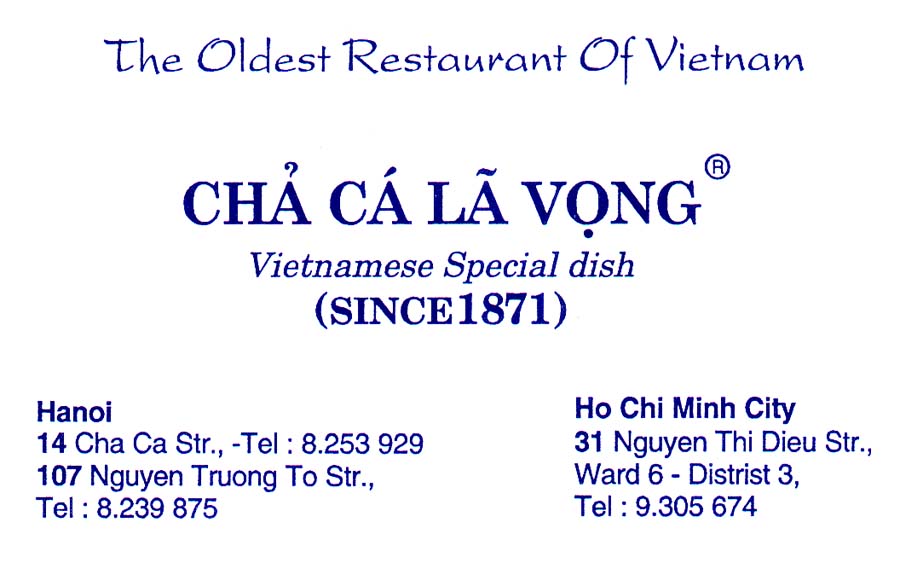 This oldest restaurant in Vietnam, there since 1871, still only serves one dish called, what else, but Cha Ca. There are many versions of ths ancient dish but here it is served grilled, is catfish and rice noodles made with turmeric, scallions, and dill. At this second floor restaurant, one cooks it over charcoal. We note some galangal, shrimp sauce or another sea sauce, and fermented rice in their secret recipe. Our memory of this very Vietnamese dish is not as clear as we would like. The tables were crowded, some sauce spilled on our notes making them of little help. We recommend you look at Andrea Nguyen's book Into the Vietnamese Kitchen published by Ten Speed Press in Berkeley CA in 2006 or check her website at www.vietworldkitcen.com for a recipe for Cha Ca and for other dishes including those that use the la lot leaf and other local ingredients. It also has recipes for Pho and the many other noodle dishes so loved in Vietnam.