Hong Kong Dining Still The Best!
Restaurant Reviews
Spring Volume: 2008 Issue: 15(1) page(s): 34 and 35
---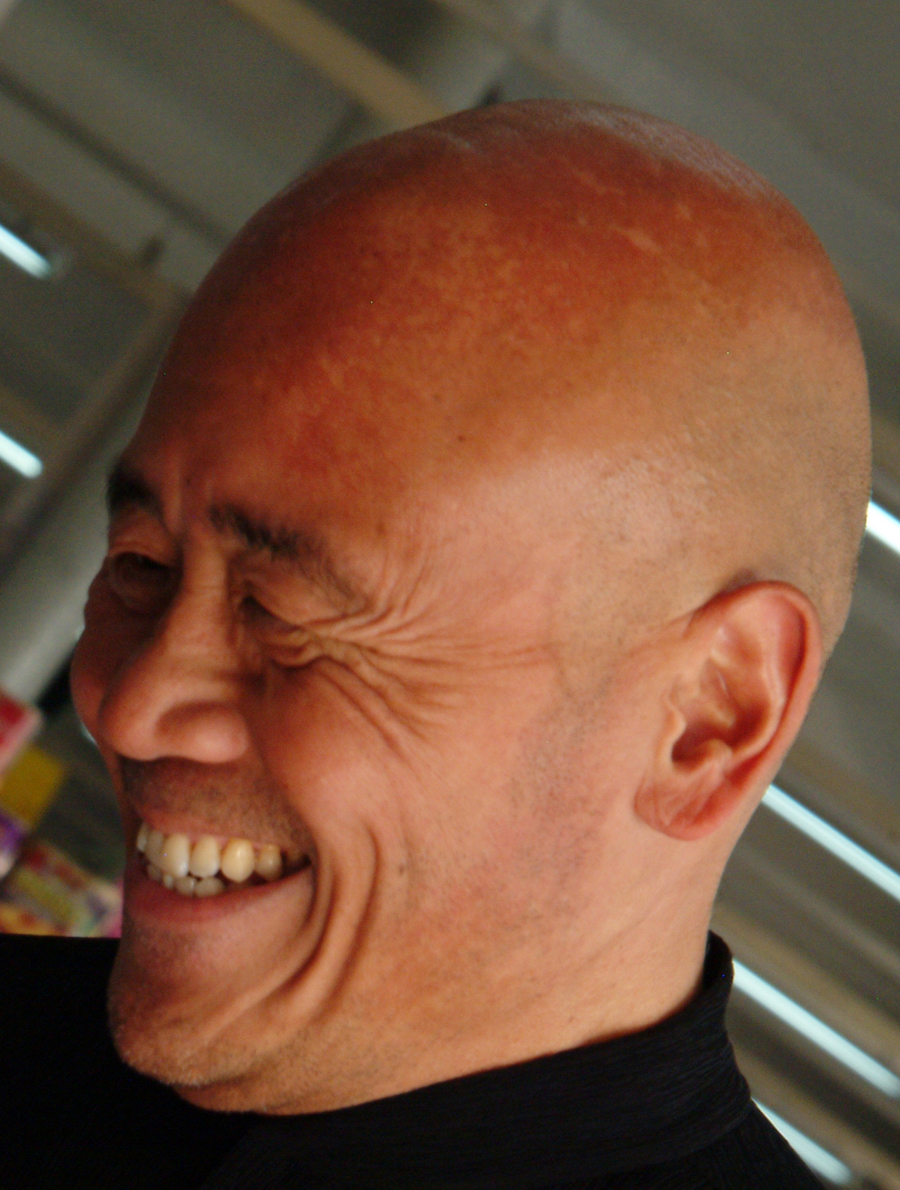 Rivalry between Shanghai and Hong Kong in the past few years in all matters, financial and economic, has become quite intense. By all accounts, Shanghai seems to be in the lead. However, in food matters Hong Kong may still reign supreme. I went back and see if the crown there was still secure.
After an intensive week of eating in Beijing, I arrived in Hong Kong to check out the latest dining scene there. I wanted to take a short detour from Chinese food and so went to the latest hottest restaurant THE STEAK HOUSE WINEBAR & GRILL. This classic American style restaurant serves a wonderful Classical Caesar Salad with home cured anchovies and crispy applewood bacon. The Australian Wagyu rib eye steak was tender and melting accompanied by eight sauces. The portions are copious, so be warned. I had to pass on the desserts.
The 'in' place for foodies seems to be KIN'S KITCHEN where Lau Kin Wai, a popular food critic, has created his fantasy restaurant. It is great comfort Chinese food without MSG, using only the best ingredients. His Smoked Chicken, braised in clear soy sauce and then lightly smoked with rose petals is not to be missed. I would go back to have his Crispy Stuffed Duck filled with chestnuts and slowly braised until melting tender. Equally delectable is Deep-fried Prawns Stuffed with Walnuts and served with a delicately balanced sweet and sour sauce.
If you are very adventurous, try the Braised Pomelo Peel, a type of grapefruit cooked with dried shrimp roe; and do not forget to ask for the fantastic Intestine Pork Sausage which is not on the menu. For desserts, go around the corner to Ching Ching Desserts. This very local hangout has quite a selection of sensational light delicate tofu custards.
Everyone in Hong Kong acknowledges that SPRING MOON RESTAURANT has some of the best dim sum. I can never resist going there for the usual dim sum selection and the many new ones such as Deep-fried Gluten Puffs filled with pumpkin and chicken; they taste better than their description. Also worth trying are the Baked Sea Urchin and Mashed Potato Tarts. We finished with a quite seductive Deep-fried Bean Curd stuffed with Minced Shrimp in Spicy Sauce. Braised Shredded Eggplant with Preserved Vegetables is also delicious as is Fried Rice Noodles with Sliced Beef, Garlic and Black Beans.
CUISINE CUISINE is located smack in the middle of Central's International Finance Center (IFC); and it takes only twenty minutes plus from the airport. Located in the mall, it serves absolutely delectable dishes like Sauteed Prawns with Green Anise Pepper and Basil, that is both aromatic and spicy. Or try Sauteed Clam and Abalone with Bean Sprouts and Chives, a seafood feast. The most comforting and best dish was Rice Vermicelli with Minced Fish Dumpling in Fish Broth. These ethereal quenelle fish-dumplings float in a rich broth, and are a perfect relief for the jet-lagged traveler.
LEI GARDEN is another upmarket restaurant located in the IFC centre. Although it is part of a group of restaurants with branches in Kowloon as well as Guangzhou and Singapore, friends in Hong Kong assure me this is one of the best. How right they are. Ask for the special soup of the day which can be a sublime rich clear chicken broth with mushrooms or an invigorating ginseng soup. It changes every day.
The Sauteed egg white and tofu with crab cream and meat is a delicate ethereal, almost souffle-like dish of floating egg white with tofu accented with a savory meat and crab sauce, very imaginative and delicious. The Deep-fried Vegetarian Delight Packages filled with chopped seasonal pickled vegetables are irresistible, as well. It is hard to get a table at this popular restaurant so it is worth booking it ahead; and it is a nice welcome when you get off the airport express.
YUNG KEE RESTAURANT is perhaps one of Hong Kong's most famous restaurants. It had been literally years since I had been there. Upon arrival, I found all four floors crowded with business people speaking a cacophony of Cantonese. It is the only restaurant in all of Hong Kong still allowed to cook over charcoal. Long known for their roast goose, they serve more than three hundred geese a day. It is as good as ever, with mahogany colored cracking skin and moist, spiced gamey meat.
The Deep-fried Squid stuffed with minced shrimp shows how a simple dish can transcend to gastronomic nirvana. A dish of Rice Noodle with Barbecued Pork arrives with the pillow-like fresh rice noodles perfectly stir-fried with caramelized pork that has the grilled flavor of the wok. We finish with a sensational dish of Sauteed Chinese Broccoli with Goose Liver sausages; they add the right accent to a perfect meal.
The best meal in Hong Kong, hands down, is at AMBER. This Adam Tihany designed restaurant has the whole town buzzing. Hearing mixed reviews from friends, I am determined to see for myself and come away quite impressed with the talents of Chef Richard Ekkebus. We start with Water Melon with cherry tomatoes, a tiny touch of goat cheese, black pepper and a thread of cabernet sauvignon reduction. It makes a perfect light starter. A single oyster wrapped in clear agar agar seaweed is startling in taste and texture. I am amazed by Yellow Fin Tuna paired with Crispy Chicken Skin accented with a soy and maple syrup reduction. It strkes me as an unusually brilliant match.
However, the most outstanding dish is his eleven-hour Poached Kuro Buta Pork Belly. A Kobe-type pork from Japan which is cooked for hours sous-vide with the fat melting. The subtle touch of five spices together with daikon cooks in Chinese black vinegar and compliments the pork extremely well. We are too full to appreciate the delicious Anjou pigeon from France but the small taste we have is delicious. Despite our pleas to stop, a Crispy Rice and Black Sesame Mille Feuille accompanied by Caramelized Mango with Sticky Rice Ice Cream has us crying for more.
I am pleased to report that Hong Kong's crown is as secure as ever: it remains one of the best places on this planet to dine out. For those who can not get there and are, therefore, dining in, I am pleased to report that my latest book is another published by BBC books and titled Simple Asian Cookery.
These Hong Kong restaurant contacts include:

The Steak House Winebar & Grill at the InterContinental Hong Kong; 18 Salisbury Road, Tsim Sha Tsui, Kowloon; phone: 852 2721 1211

Kin's Kitchen at 9 Tsing Fung Street Tin Hau, Hong Kong; phone: 852 2571 0913

Ching Ching Desserts at G/F, 77 Electric Road Tin Hau, Hong Kong; phone: 852 2578 6162

Spring Moon Restaurant at the Peninsula Hotel; Salisbury Road, Kowloon, Hong Kong; phone: 852 2920 2888

Cuisine Cuisine at 3101 Podium Level 3; IFC Mall, Central Hong Kong; phone: 852 2393 3933

Lei Garden at Shop 3008-3011, IFC Mall; 1 Harbour View Street Central, Hong Kong; phone: 852 2295 0238

Yung Kee Restauran at 32-40 Wellington Street; Central Hong Kong; phone: 852 2522 1624

Amber at The Landmark Mandarin Oriental; 15 Queen's Road Central, The Landmark, Central, Hong Kong; phone: 852 2132 0188