Read 5256477 times

Connect me to:

TOPICS: History Ken Hom Style; Sik Pun; Preserved Duck Eggs
Newman's News and Notes
Spring Volume: 2008 Issue: 15(1) page(s): 36 and 37
---
HISTORY, KEN HOM STYLE: On September 12, 2007, Oxford Brookes University awarded an honorary doctorate to Ken Hom, the honorary chairperson of this magazine's parent organization, The Institute for the Advancement of the Science and Art of Chinese Cuisine, fondly known as ISACC.
This honorary doctorate is for: Outstanding success within the international food world. Their press release recognizes him as: One of the world's most notable chefs with a highly successful career in the media, as an entrepreneur, and as a supporter of charity and education. Mr. Hom, when he heard about it smiled and was quoted as saying, 'I am honored and humbled by this award.'
And humble is this beacon of light in the Chinese food world who was born in the United States in Tucson, Arizona to be specific. His Cantonese parents emigrated to America in the 1930's. He lived with them there for some years before moving to Chicago at age eleven. In the windy city, he soon went to work in his uncle's restaurant.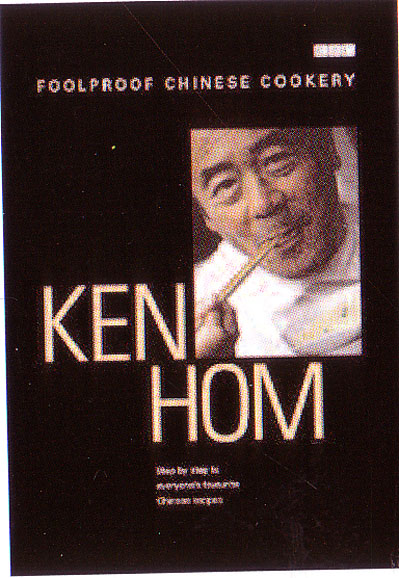 At age twenty, Hom headed off to California where he started giving cooking lessons to fund his university fees, and there taught at the California Culinary Academy. When his book about Chinese cookery techniques came out, the New York Times praised as a seminal work. That article was spotted by BBC Television and led to several cookery series on what the Brits call 'their tele.' These included: Ken Hom's Chinese Cookery which began early in 1984 and later: Ken Hom Travels with a Hot Wok. Both spawned very successful cookbooks for use with these programs and other cookbooks that stood on their own. All of them were really 'hot' and they attracted millions of viewers and readers worldwide.
Hom was 'hot' then and still is 'hot' now. For example, he sold almost five million woks in Europe, and he wrote more than twenty other popular Chinese cookbooks. His recognized classic: Foolproof Chinese Cookery, is a notable bible of Chinese cookery. Also 'hot' is the fact that this award-granting university has now accepted Ken Hom's more than two thousand books on cookery and Asian culture.
We offer America's combined congratulations, Ken. We are delighted that your collection, amassed for more than thirty years, will sit in perpetuity on your side of the pond. Students, professionals, and interested folk now have a permanent place to visit and use your collection. They can glean knowledge about, even gain your passion for, the Chinese food culture. As the expression says: Way to go Ken!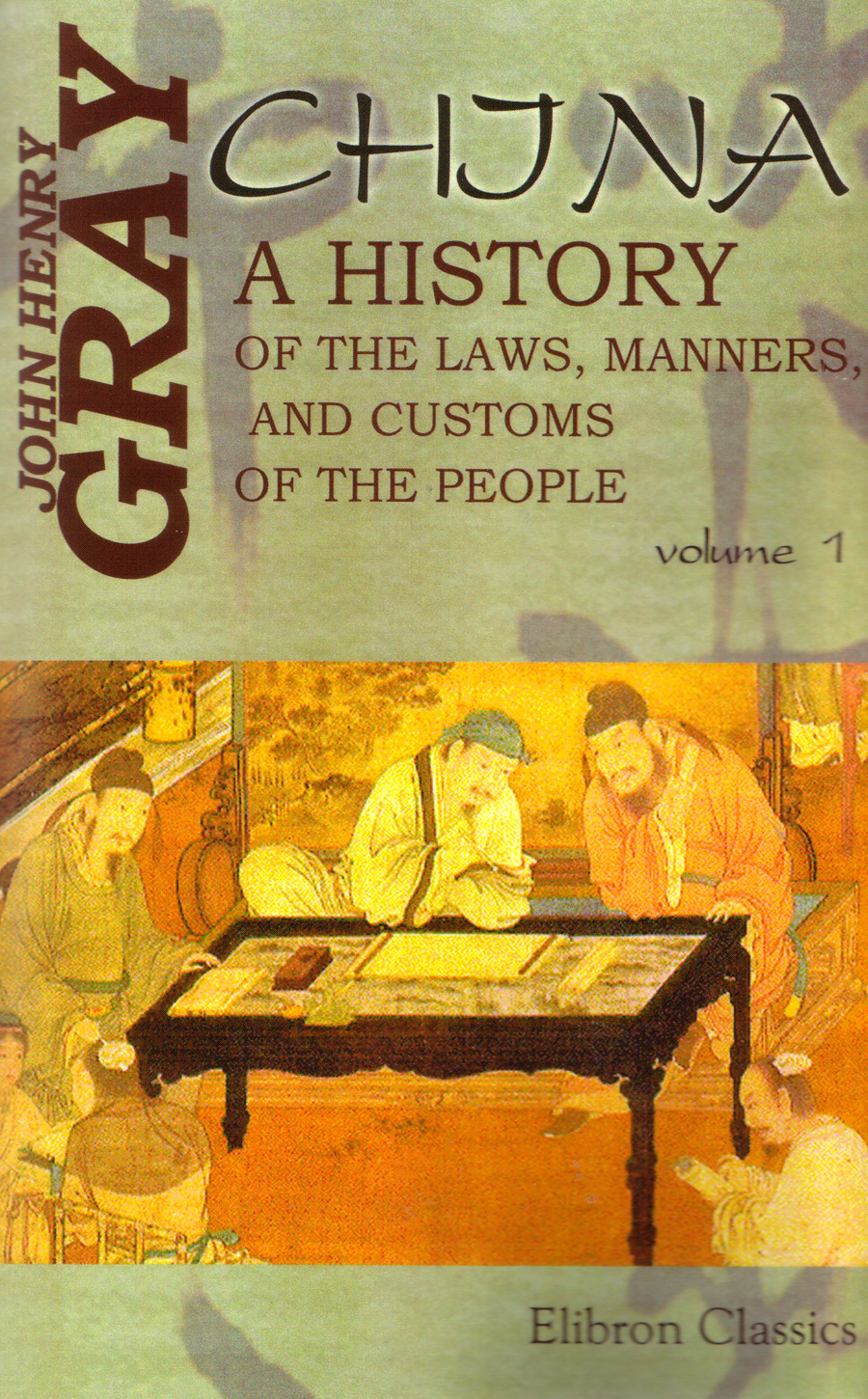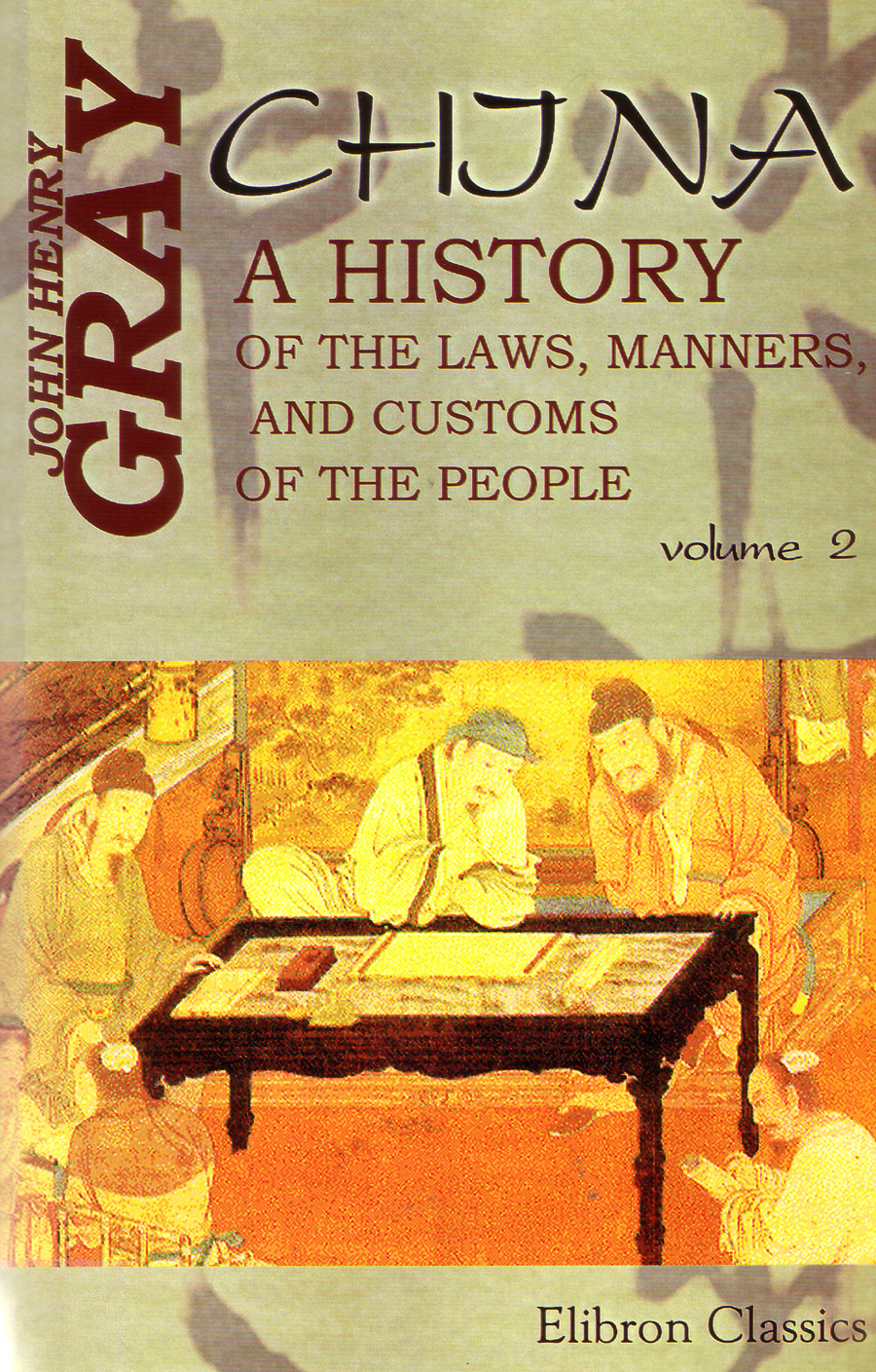 HISTORY 1878-STYLE: These two books are about manners and customs of the Chinese people. Check them out as these two recently republished volumes were written by John Henry Gray, then Archdeacon of Hong Kong. Volume 1 was reprinted in 2001, Volume 2 in 2005. These are dubbed: Elbrion Classics. They discuss laws, manners, and customs of Chinese people at that time. Should you want them to cross your desk, contact Adamant Media Corporation, Chestnut Hill MA, or acquire them as we did from their web site at www.elibron.com
Both books are specifically titled: China A History of the Laws, Manners, and Customs of the People; they are fascinating reads. Pouring over their more than one hundred and forty black and white line drawings is time well-spent, as is reading the thousand plus pages each volume offers. Of the dozen-plus chapters read to date, and we are skipping around, many zero in on food-related topics. Volume 1 has chapters about Government, Prisons and Punishments, Popular Gods and Goddesses, Marriage, Divorce, Funerals, Sumptuary Laws, and Amusements and Sports, among others. Some of Volume 2's chapter titles include: Hotels, Inns, and Restaurants; Agriculture--Arable Farms; Agriculture--Stock Farming; Gardens; and Tea, among others. Both books offer great views about those times.
SIK PUN is another historical item. It means: 'Eat pot' and is sometimes translated as 'Eat basin.' What that means is a meal many folks feast on eating from a common pot. This pot, called: Pun Choi, is pictured in Volume 14(2) on page 37. This meal was common man's forerunner of a banquet. It was an opportunity for people of all economic strata to feast and show trust in each other as they eat the same foods from the very same container or in this case, the very same basin or dish.
Chefs tell me this classically Cantonese meal sometimes has as many as fifteen different food items. Common, are nine major ones, each fried separately, and usually in peanut oil. They are combined, actually layered, just before serving. The usual ones are: Belly pork, chicken, daikon, dried bean curd skin, dried fish, dried pork skin, dried squid, fresh fish, and fish balls. The sauce is made separately of chopped scallions, pieces of cassia bark, whole cloves, fennel, whole and/or pieces of star anise, some rice wine, fermented soybeans, fermented bean curd paste, and garlic cloves. These are then fried together, water added. The sauce is poured over the layered foods, and then served to all in attendance.
This communal meal was prepared by local women to legitimize a social function such as the birth of a male child, a wedding, or a public celebration such as a festival. Nowadays, this type of feast is rare because restaurant banquets have taken their place, and they are more formal. Banquets cost five to ten times more, and they no longer include community cooperation.
Banquets, this same chef said, usually include but not necessarily in this order, a roast sucking pig or at least its skin served as a first course, a whole steamed fish, a crab or lobster dish, shark's fin or another soup often served in a whole wintermelon, a special bean curd dish, a steamed whole chicken, at least one noodle or rice dish served near or at the end of the meal, and most recently, a platter of cut-up fresh fruit.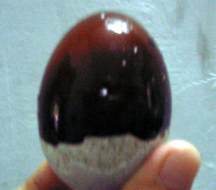 PRESERVED DUCK EGGS: These various types of eggs need no refrigeration. They go by many names, one: Salted Duck Eggs. They are usually prepared by soaking them in a salt-water solution with saltpeter or powdered charcoal for about a month. The whites change just a little, but the yolks firm somewhat and turn bright orange. They are always cooked and commonly found in the center of moon cakes, other baked foods, or as a topping for or in a congee or baked rice dish.
The egg pictured on this page is a 'hundred-year-egg.' The next issue will have a recipe using them in a soup with goji leaves.