Read 5930630 times

Connect me to:

Spotlight on: Prolific and Terrific Susanna Foo
Personal Perspectives
Summer Volume: 2008 Issue: 15(2) page(s): 20
---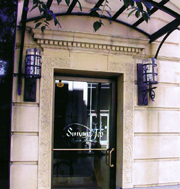 As an outstanding Chinese gourmet, this doyenne of Chinese cooking is, as several have said, "the lady who elevated Chinese cuisine to gourmet status." Taste her dumplings when starting your dinner at her flagship eatery or any of the others and you will know this is no understatement. Seven of us did, tasting seven different ones, and we savored every bite of every one. The taste of the one with mushroom-filling, pictured below, lingers in memory. It was divine, others were equally delicious, and each and every one of them worth devouring daily, even all day.
Susanna Foo's culinary genius is evident in every food her eateries serve, dumpling through dessert. We are not alone, many have tasted her treats and recognized, even honored her genius. There was the Silver Spoon Award granted by Food Arts, the four stars earned from the Mobil Travel Guide group, her top ratings from Zagat, and her James Beard Awards, among others. Her cookbooks are outstanding, too. Do read and cook from Susanna Foo Chinese Cuisine (2002) and Susanna Foo Fresh Inspirations (2005). Both published by Houghton Mifflin Company, are award-winning and belong on every cook's bookshelf, their recipes in each of their frequently made repertoire.
This chef's cooking is a passionate mix of Chinese and French; we think more of the former than the latter. It is creative, comforting, and not new. Twenty-one years ago Susanna Foo set a benchmark of what great Chinese cooking should and could be. She continues to inspire and satisfy with fine foods in her restaurants and marvelous dishes one can make at home. Attention to detail and delicious tastes are what one gets when eating her food. She wavers not and continues providing enjoyment with all of her food.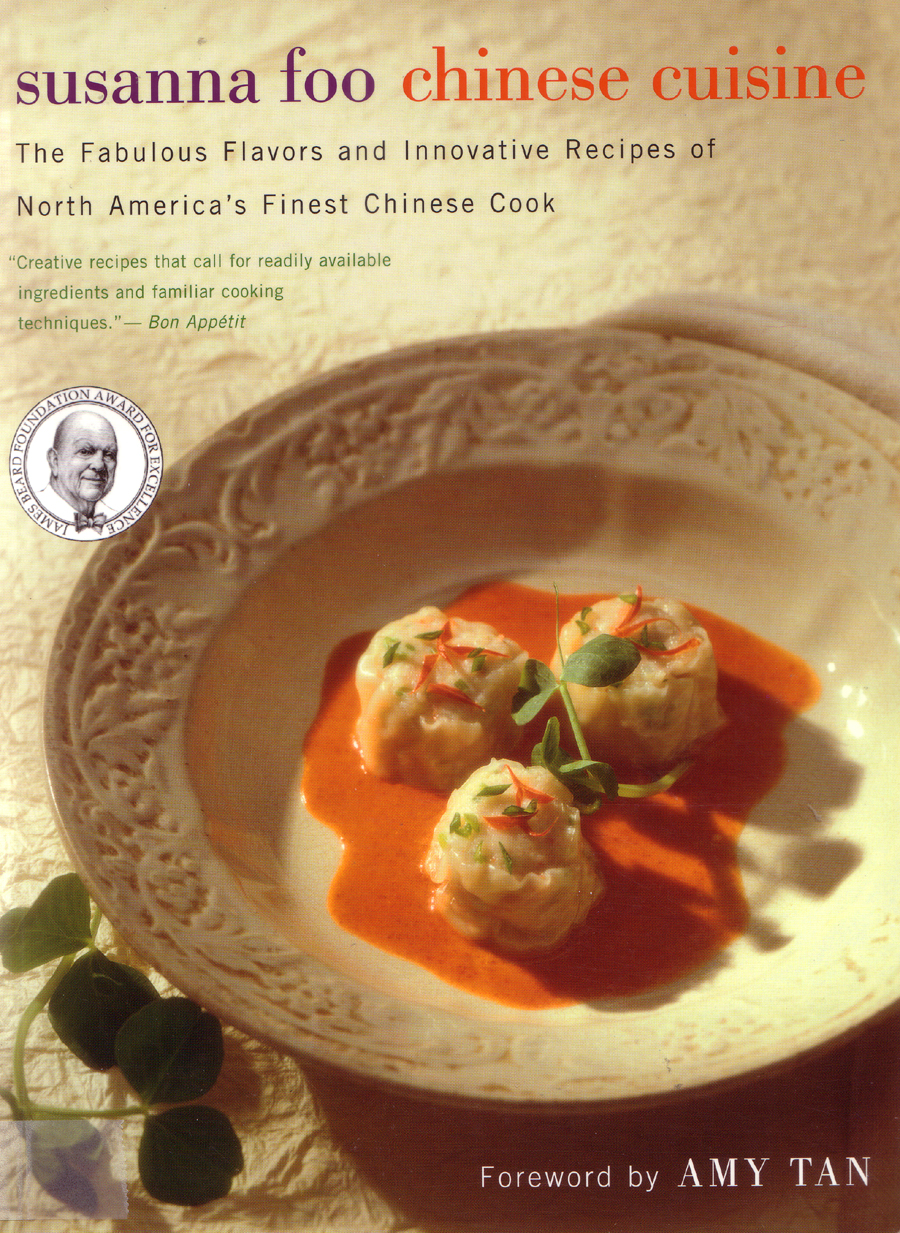 Along with foods from her cookbooks, her culinary genius is savored at her flagship eatery, SUSANNA FOO's CHINESE CUISINE, at 1512 Walnut Street, Philadelphia PA 19102; phone (215) 545-2666. It opened in 1987 and is going strong. The newest place where folks can enjoy her foods came on line November 2006. There, dumplings are king, touted along with her other speedy Chinese food. They are also found at SUSANNA FOO'S GOURMET KITCHEN, Radnor Financial Center, 555 East Lancaster Avenue, Wayne NJ 19087; phone (610) 688-8808. Her fabulous food was available at Suilan (her Chinese name) at the Borgata Hotel in Atlantic City NJ but she learned what other chefs should, it could not get her full attention far from home, so she closed it.
At the finest Chinese restaurant on Walnut Street, one is welcomed by Gabriel Foo who loves this restaurant so, he left practicing medicine to continue efforts enhancing the family's effort at serving and servicing every patron to the max. From the moment one crosses the threshold, he makes customers feel special. Susanna's husband E Hsin Foo does too, purchasing wines and other beverages, and supervising the bar. Together they train staff, who do an outstanding job providing service par excellence. Delicious Chinese foods, dumplings and more, can be had at both her eateries, the first is upscale, the last is not.
These restaurants are under the guidance and watchful eye of their inspirational chef-manager, Susanna Foo. She has honed her style and her food and it improves continuously. Susanna Foo looks back at her roots and looks forward to where and how to please America's continued fascination with fine Chinese food. She once told us, aside from her two restaurants, she wants to help Chinese restaurants move to another level in the United States (as she has).
Born in Inner Mongolia where her mother comes from, then spending early childhood in Shanxi where her father hails from, Susanna Foo later was raised in Taiwan. She came to the United States in 1967 and soon thereafter, attended college and earned a degree in Library Science at the University of Pittsburgh,
Her culinary background and food education includes but is not limited to cooking at Hu-Nan, her in-law's Chinese restaurant in Philadelphia, cooking lessons with Fu Pei Mei, Taiwan's outstanding Chinese cooking teacher and television star, a professional course at the Culinary Institute of America in Hyde Park, New York, and personal lessons in French cuisine at her restaurant.
Besides these and others, she continues to learn every day and in every way. She incorporates her roots, uses her education, and expands her repertoire melding them all together and making fantastic East-West food, most all of which shows off Chinese cuisine at its best.
We love her food, and its touches of elegance. We once read that this chef learned from her father to love fine and elegant food, learned Hunan-style Chinese cooking from her mother-in-law, began a love-affair making northern noodles with her cousin, and enamored herself with French cooking thanks to Jacob Rosenthal, one of the founders of the Culinary Institute of America. When our grandson moved to Philadelphia, we gave him a gift certificate to her restaurants wanting to elevate this sophisticated young man's Chinese taste buds. When he tasted her food, his appreciation of a cuisine his grandmother exposed him to all his life was elevated, he said, beyond anything he knew until then. We are now jealous, his proximity is closer than ours, and he can enjoy this great food frequently.
When you are in this Founding Father city, take advantage and visit both of Susanna Foo's restaurants. Enjoy her fantastic foods, and do delight in those divine dumplings. This terrific prolific restaurant-owner-Chinese-chef continues to deserve a spotlight. She brightens flavors and brings fine Chinese food to so us all.