Celebrate Yuan Mei's Birthday
Personal Perspectives
Fall Volume: 2009 Issue: 16(3) page(s): 14
---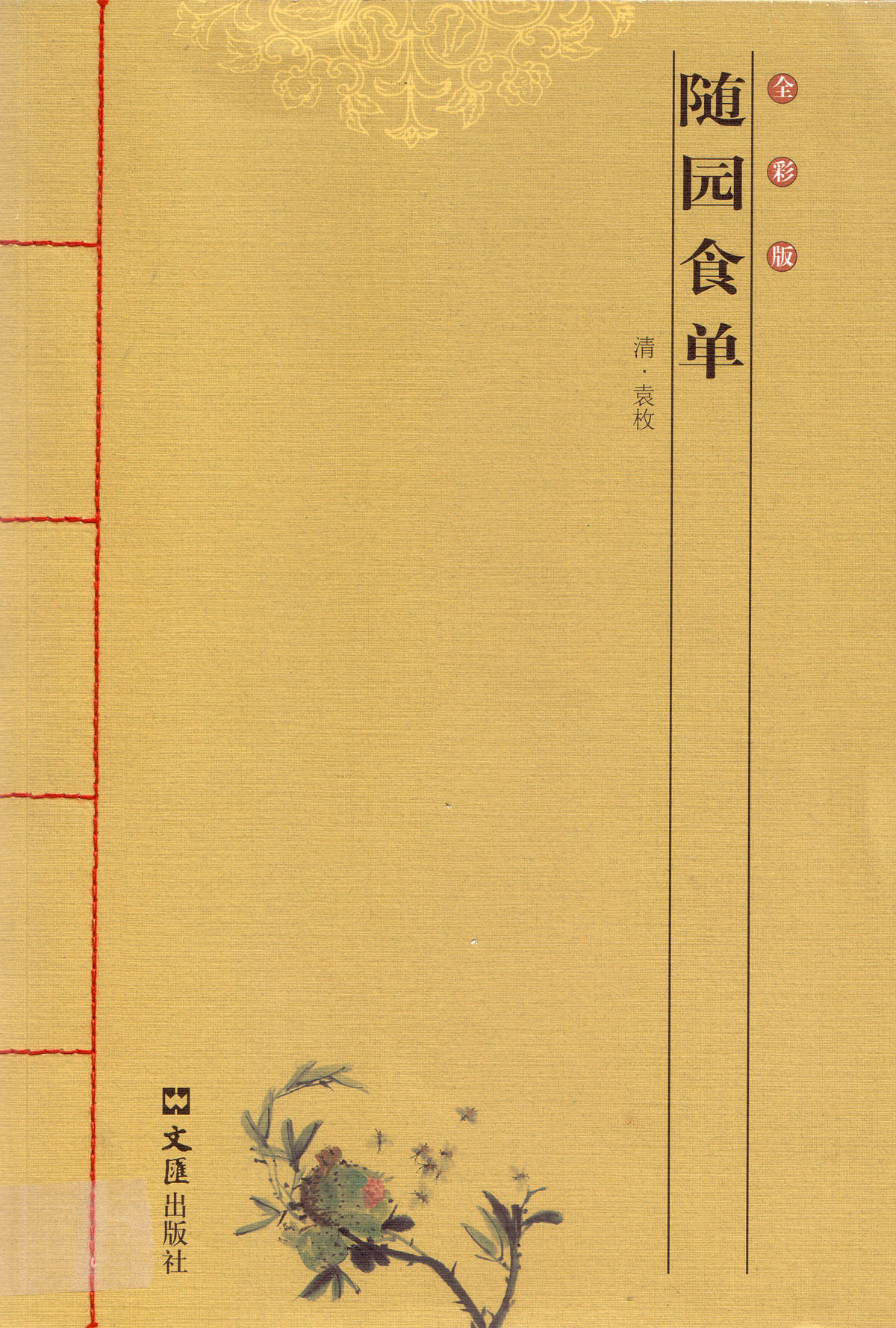 A few years ago, the Chinese Dietary Culture Research Association, Zhejiang Gongshang University Chinese Dietary Culture Institute, the China Wildlife Conservation Association, the American International Association for the Advancement of Chinese Dietary Art, and several other related groups took part in an international forum. Charles Tang, this magazine's business manager, spoke and gave inspiration to those who thought of establishing an 'International Chinese Food Day.'
After serious discussion, the conventioneers decided and unanimously approved March 25--the birthday of Yuan Mei (1716 - 1798 CE), to be International Chinese Food Day. They advised media including China's Xinhua News Agency, CCTV, Peoples Daily, and others that: Yuan Mei won fame as a dietary sage at home and abroad, is thought to be the greatest and most famous gastronome in Chinese history, was one of the first to claim that knowledge of food and drink should be a serious subject, and often wrote and spoke about Chinese food.
He devoted time and energy to researching the dietary of China, and did so for more than half a century. His poems and texts include his classic Garden of Suiyuan, a book that describes foods used during the middle of the Qing Dynasty. That book includes dishes, snacks, beverages and some three hundred sixty-two well-known dishes.
Yuan Mei wrote the first major item about a chef. It was called: The Biography of Chef Wang Xiaoyu. He touted this chef's culinary skills, experience, ethics, and his many achievements. Yuan Mei was regarded by society as a professional gastronomist. One of his poems, written in 1765 CE was for and about Yin Jishan, Viceroy of Liangjiang. It said, among other things: "Use Jin Gu wine to entertain guests at dinner, let dancers wear beautiful clothes and dance in the west wing of the hall, discuss dishes with other guests, and let the banquet and delicious food wait for me to judge them."
In a systematic way, Yuan Mei offered comprehensive, profound, clear, and original discussions about diet. He wanted to enhance understanding it. He advocated for scientific rational principles of eating. His other concerns were about cleanliness, natural instincts, etc. He opposed treating extravagance as worthy. Though he loved to eat, he did so carefully and called himself a 'taste-loving person.'
Confucius set an example of living with a simple diet and said: "gentlemen should be in pursuit of ethics instead of running after eating." Another food cogniscenti, Mencius, said: "Gentlemen should be far away from the kitchen."
Yuan Mei was the first to confirm xian wei or 'umami' as a basic flavor-type; he said: "Taste should be in pursuit of xian wei." It is interesting and important to note that the word xian appears more than forty times in his Suiyuan book. He said that everyday eating is the art of enjoyment, and in his poem titled: 'Taste,' he writes that: "understanding flavors is much more difficult than understanding oneself."
Those at this conference appealed for activities that Chinese restaurants world-wide can do on Yuan Mei's birthday. One such suggests that restaurants and other food enterprises donate their profits to local charities. If you know of one that does or one that plans one in the coming year, inform this magazine; we will tout them on the pages of Flavor and Fortune and advise the conference organizers. We support this notion and laud those attending the meeting that touted so doing.
In an upcoming issue, will be an article and some recipes from China's first gastronome.
_____
Professor Zhao Rongguang of Zhejiang Gongshang University in Hangzhou, China is a strong supporter of having an International Chinese Food Day. Those who agree and want to do likewise should contact him to offer their support at zhaorongguang@hotmail.com