Read 6543589 times

Connect me to:

Sichuan Cuisine Has Many Hots
Regional Foods
Fall Volume: 2011 Issue: 18(3) page(s): 5 - 7
---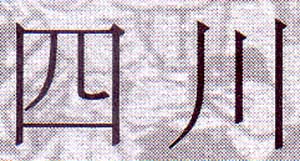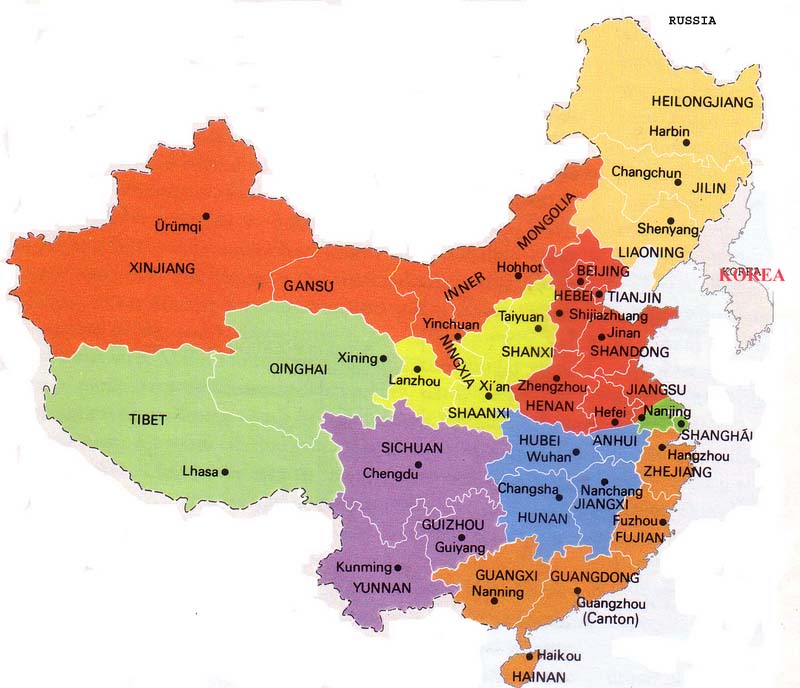 Travelers know they really are in China after indulging in Sichuan food. Many of the dishes from this province are some of the most famous of China's regional culinary, no doubt because they now emphasize the use of chili peppers. Do they know if these foods were always known for their pungent and spicy flavors?
Sichuan cooks now enhance many foods using chili peppers and chili pepper oil along with Sichuan peppercorns, sesame seeds, garlic, ginger, and fermented soybeans. Their cuisine also uses many vegetables adding a myriad of tastes to their dishes. That can be why they say that 'one who has not enjoyed Sichuan food has never reached China.'
Located along the Yangtzi River, Sichuan though just south of the middle of the country, is isolated by mountains. Is this one reason it has developed its strong regional identity? A land of beautiful lakes, hot springs, deep ravines, limestone caves and waterfalls, the Sichuan Province is known in China as 'the land of plenty.' Much land in this province is very fertile; it produces abundant agricultural crops along with a profusion of strong herbs and herb-like spices.
Many believe the Sichuan cuisine is the spiciest and hottest in China. This has given their inhabitants the reputation for being spicy, their local women known as la mei zi or 'spice girls.'
The Sichuan kitchen, one of the world's great kitchens, and one of the most emphatically flavoured cuisines in all of China, was for centuries well hidden to the outside world. In China it is legendary for its sophistication, richness and diversity; and it boasts at least five thousand different dishes. Today Sichuan's fame has spread worldwide. It is a favored food even among many non-Chinese.
Strangely, the chili pepper has had a great hand in making Sichuan Cuisine much sought after. It is believed that red peppers are popular in this part of China because Sichuan has a humid climate that encourages people to eat strongly spiced foods, hence helping reduce internal dampness.
However, red peppers are not native to Sichuan. They were introduced to China in the 17th century; they came from the Americas. How these peppers reached Sichuan, a land-locked region in China, is not clear. One theory is they were introduced from India when Chinese merchants met Portuguese and Spanish traders along the historically renowned Silk Route.
This introduction does not mean that the Sichuan housewife had no way of producing 'hot' before the discovery of the Americas. Even before this introduction and through the centuries, the people of Sichuan developed the Sichuan peppercorn. It is also known as pepper flower, Chinese pepper, and fagara.
Not a pepper at all, this is a reddish-brown berry produced by the prickly ash bush or tree. Locally, it is known as hua jiao. It adds zest to any dish without overpowering the natural tastes of the foods in it. Different than the chili introduced from the Americas, this peppery berry gives a certain numbness to the mouth as it imbues its own unique taste.
With the many food condiments used in the Sichuan kitchen that have evolved for at least a thousand years, it is no wonder this fine cuisine has become important in the world of hot culinary dishes. Besides flavor, color, nutrition, shape, and aroma, dishes here are carefully balanced to make them not only look appealing and taste terrific, but also be nutritious.
Even though hot mouth-burning food is what comes to mind when Sichuan dishes are mentioned, one-third of the dishes in the Sichuan cuisine are barely spiced or not spiced at all. The balancing of taste, no doubt, contributes to the fame of this important regional Chinese cuisine.
Sichuan cooks employ numerous cooking methods from braising, stir-frying and boiling to roasting, simmering, steaming, and stewing. A complete list would include more than twenty distinct culinary techniques.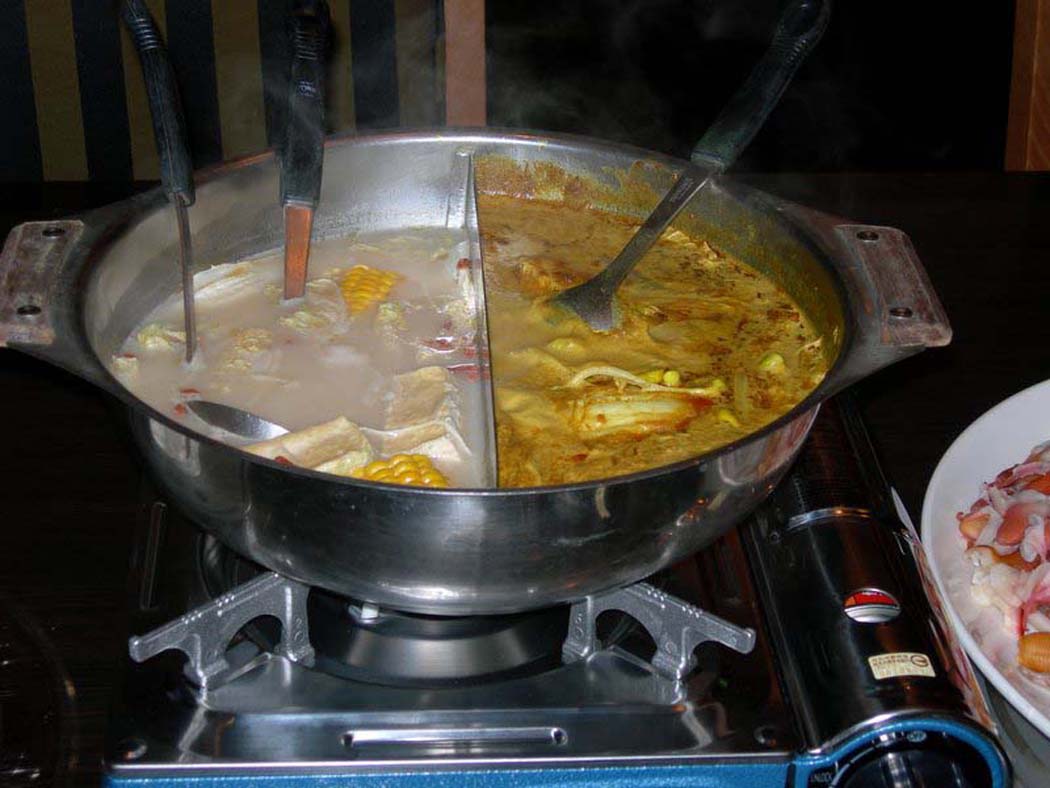 Among the most important spicy dishes, renowned in the region are: Hot Pot made ma la or Sichuan style; Kung Pao Chicken fried with peanuts, spicy crab, smoked duck, ma po doufu, Sichuan Pepper and Beef, and Twice-cooked Pork which is first boiled then stir-fried. Beef, to some degree, is more common in Sichuan cooking than in other Chinese cuisines. Stir-fried beef is often cooked until chewy, while steamed beef is, at times, coated with rice flour to produce a rich gravy.
For novices wishing to experiment in preparing the hot dishes of Sichuan and others wishing to expand their repertoire, they can appreciate the notable characteristics of Sichuan cooking and its dazzling variety of flavors. Some of the following traditional Sichuan dishes have been simplified. Some of their spices may be hard to find where you live so they are replaced with more accessible ones. Enjoy!
_____
Habeeb Salloum grew up in Saskatchewan, Canada, joined the RCAF during the World War II, then worked for the Canadian Department of National Revenue for more than thirty years. Since, he has been a full-time freelancer writing about food, history, and travel. He has authored seven books, nineteen chapters, and hundreds of articles in the Toronto Star, the Globe and Mail, Saveur and many other publications.

Bean Curd and Shrimp Soup
Ingredients:
6 cups chicken stock
1/4 pound shelled shrimp
1 cup green peas
1/2 pound bean curd, cut into half-inch cubes
4 Tablespoons ham, cut into one-quarter-inch cubes
2 Tablespoons soy sauce
1 Tablespoon finely chopped pickle
1 Tablespoon cornstarch mixed with one cup cold water
1 egg, beaten
1 teaspoon salt
1/2 teaspoon pepper
Preparation:
1. Place chicken stock in a large pot and bring to boil.
2. Add shrimp, peas, bean curd, ham, soy sauce, and the pickle and bring to boil, then reduce heat, cover, and simmer for five minutes.
3. Add cornstarch mixture, egg, salt and pepper, and stir constantly to thicken somewhat. Serve immediately in individual soup bowls or from a soup tureen.

Chicken, Sichuan Style
Ingredients:
2 pounds chicken breast, cut into bite-size pieces
1/2 cup cornstarch
4 cups vegetable oil
4 cloves garlic, crushed
5 Tablespoons soy sauce
2 Tablespoons vinegar
4 scallions, cut into one-inch long pieces
1/2 teaspoon chili flakes
Preparation:
1. Roll chicken pieces in the cornstarch then set aside.
2. Heat oil in a wok, then stir-fry chicken and garlic until chicken lightly browns.
3. Add soy sauce, vinegar and one-quarter cup of water then cover and cook over medium heat for five minutes or until chicken is done, then add scallions and chili and stir-fry for one to two minutes more. Best served on a pre-heated platter.

Green Beans, Sichuan Style
Ingredients:
1/4 cup vegetable oil
1/2 pound ground pork
2 pounds string beans, trimmed, broken in one- to two-inch pieces, then deep fried in oil for one minute, then drained
6 cloves garlic, crushed
1/4 cup soy sauce
1 Tablespoon sugar
1/2 teaspoon chilli flakes
2 teaspoons sesame oil
1 cup chopped green onions
Preparation:
1. Heat oil in a wok or heavy fry pan, add the pork and stir-fry pork over medium/high heat for four minutes. 2. Add beans and garlic and stir-fry four more minutes, then stir in one-quarter cup water and the remaining ingredients and stir-fry for two more minutes, then serve on a pre-heated platter or bowl.
Spicy Beef with Noodles
Ingredients:
2 pounds round steak, sliced into thin strips
1/4 cup soy sauce
1/4 cup hoisin sauce
1 Tablespoon lemon juice
2 teaspoons sugar
1 teaspoon chili flakes
1 pound thin rice noodles
2 Tablespoons sesame oil, divided
1 small bunch green onions, thoroughly washed and finely chopped
2 Tablespoons sesame seeds
Preparation:
1. In a bowl, mix steak, soy and hoisin sauces, one-quarter cup water, lemon juice, sugar, and the chili flakes, then cover and refrigerate for three hours, stirring a number of times.
2. Drain steaks and set the marinade aside.
3. Cook noodles according to instructions on their package, then drain them. Stir in one tablespoon of sesame oil and set them aside.
4. Heat the remaining sesame oil in wok or large fry pan, add the steak and stir-fry steak until tender. Then remove to a bowl and set this aside.
5. Put onions and reserved marinade into the wok or fry pan and stir until hot, then add steak, noodles and sesame seeds and stir-fry for two minutes.
Serve.

Stir-fried Shrimp, Sichuan Style
Ingredients:
2 Tablespoons tomato paste
2 teaspoons vinegar
2 teaspoons sugar
1 Tablespoon soy sauce
1/4 teaspoon salt
1/8 teaspoon cayenne
2 Tablespoons sesame oil
4 cloves garlic, crushed
1 small onion, thinly sliced
2 cups sliced mushrooms
1 pound shrimp, shells removed and discarded
Preparation:
1. Thoroughly combine tomato paste mixed with one-quarter cup water, then add vinegar, sugar, soy sauce, salt, and cayenne and set this aside.
2. Heat sesame oil in a wok or fry pan, then add the garlic, onions, and mushrooms and stir-fry until the onion slices are tender.
3. Add shrimp and stir-fry until they turn pink, then add the tomato paste mixture and stir-fry everything for two minutes, put everything on a platter, and serve.

Eggplant, Sichuan Style
Ingredients:
2 Tablespoons red bean paste
1 Tablespoon soy sauce
2 teaspoons vinegar
2 teaspoons sugar
1/2 teaspoon chilli flakes
6 Tablespoons sesame oil
1 pound Asian eggplant, peeled and cut into two-inch wedges
2 cloves garlic, crushed
1 Tablespoon grated fresh ginger
1 teaspoon cornstarch mixed with one tablespoon of water
2 Tablespoons finely chopped onions
Preparation:
1. Mix bean paste, soy sauce, vinegar, sugar and chili and set aside.
2. Heat sesame oil in a wok or fry pan, then add eggplant, garlic, and the ginger and stir-fry over medium heat for five minutes.
3. Add bean paste mixture, cornstarch, and onions and stir-fry for two minutes, then serve.

Spicy Tofu, Sichuan Style
Ingredients:
3 Tablespoons sesame oil
1 Tablespoon grated fresh ginger
2 cloves garlic, crushed
4 Tablespoons finely chopped scallions
2 Tablespoons Sichuan hot bean paste
2 pounds extra firm tofu, cut into one-inch cubes
2 Tablespoons soy sauce
1 teaspoon sugar
1/2 teaspoon salt
1 Tablespoon cornstarch mixed with three tablespoons of cold water
1/4 teaspoon cayenne
Preparation:
1. Heat oil in wok or fry pan, then add ginger, garlic and two tablespoons of the scallions and stir-fry for two minutes.
2. Add bean paste and tofu and stir-fry for another minute then add soy sauce, sugar, salt and half-cup of water. Bring this to the boil before adding the cornstarch mixture and the cayenne. Stir-fry for another minute then transfer to a serving platter, garnish with remaining scallions, and serve.

Noodle Salad, Sichuan Style
Ingredients:
1/4 pound thin rice noodles, cooked as package directs, then drain and cool
2 cups chicken, cooked and shredded
1 cup finely shredded cabbage
1 cup grated carrots
1 medium sweet pepper, finely chopped
1/2 cup finely chopped scallions
1/4 cup sesame oil
2 Tablespoons soy sauce
2 Tablespoons honey
1 Tablespoon vinegar
2 Tablespoons grated fresh ginger
1 teaspoon chilli flakes
4 Tablespoons toasted peanuts
Preparation:
1. Place noodles, chicken, cabbage, carrots, sweet pepper and scallions in a large salad bowl and set aside.
2. In a large bowl, combine remaining ingredients, except peanuts and make this into a salad dressing.
3. Stir in the noodle mixture, sprinkle with peanuts, then serve.