Read 5934618 times

Connect me to:

Shandong Cuisine
Regional Foods
Fall Volume: 2013 Issue: 20(3) page(s): 5 - 6
---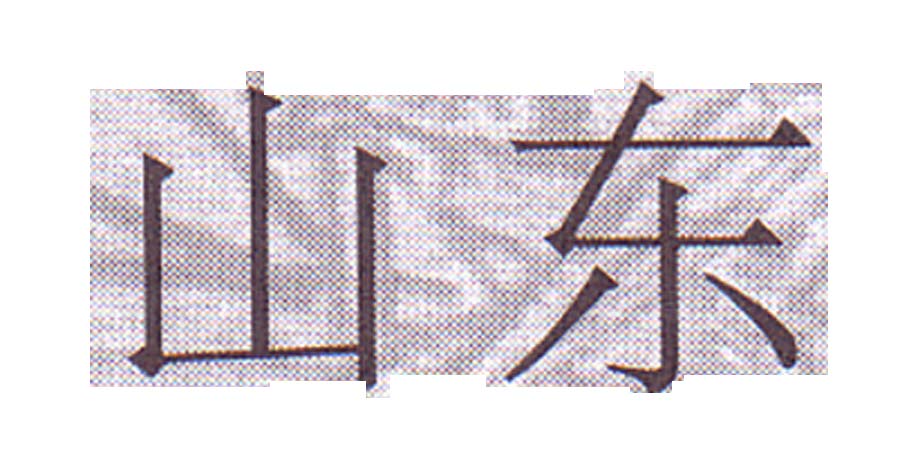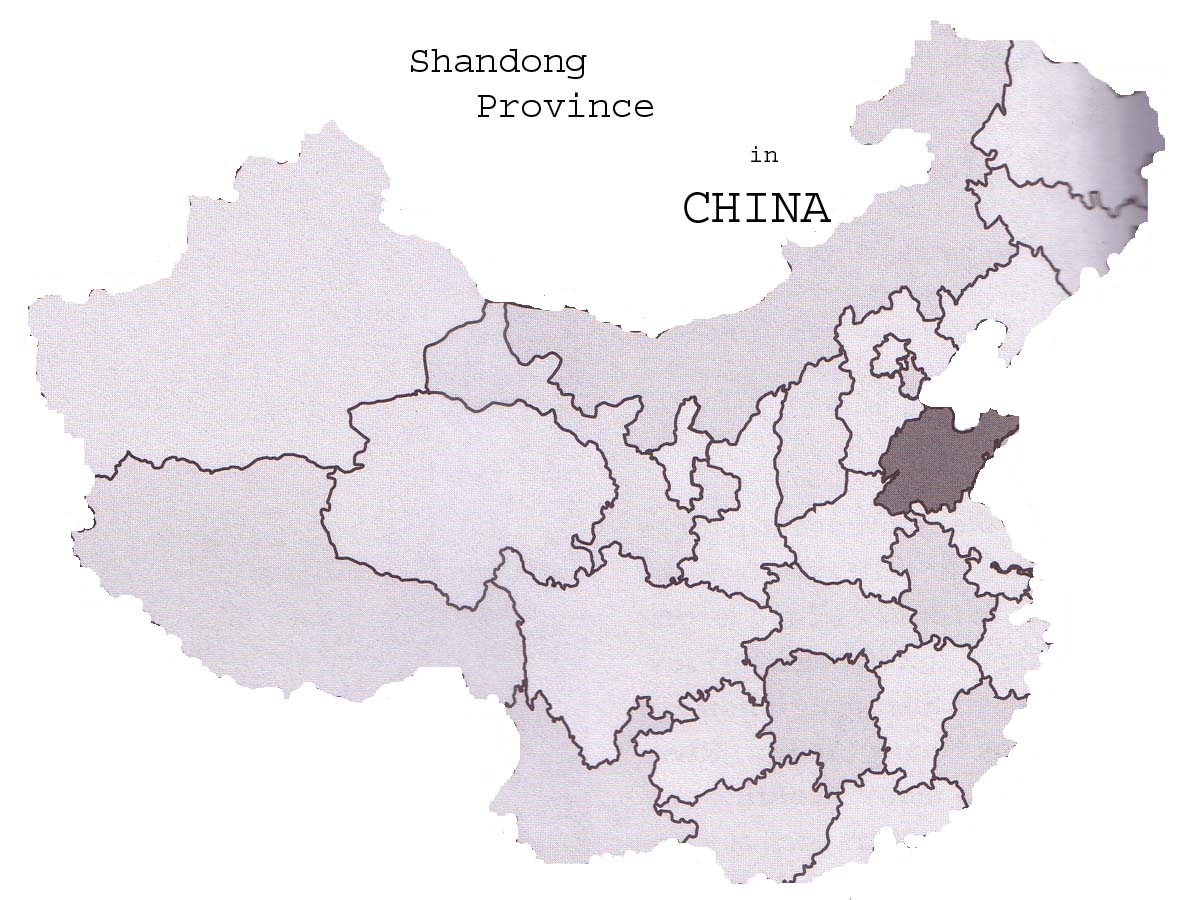 This cuisine, home to China's earliest sages, has many savory foods. Some information is reported in Volume 17, Issue 2 and in earlier issues speaking of being known as lu cai or simply lu cuisine. Chinese food historians tell us it origins date back to Neolithic times, and that it is loved in China for its extensive use of wheat, millet, yantai apples, laiyang pears, ziyang dates, and other foods; and that it still has a huge following. Seems people love these foods and newer ones including Qingdao beer, Laoshan mineral water, Longkou noodles, donkey hide gelatin, abalone, king prawns, rock oysters, and sea cucumber, among other foods.
This popular provincial cuisine is from China's northern coast close to Korea. It now has the second largest provincial population after Guangdong, the province surrounded by Hebei, Henan, Anhui, and Jiangsu. The capital is Jinan, and it borders on the Yellow River and the Bohai Sea. Now home to Qufu, Qingdao, and that was Cheefoo but now is called Yantai, the people here have sophisticated tastes. It seems they love pickled, roasted, grilled, steamed, and stewed dishes.
Lu cuisine means fresh foods, many with smooth textures. Lots of them are fried, oil-blanched, stir-fried, deep-fried, shallow-fried, quick sauteed, boiled, braised, caramelized, charred, cooked in hot salt or hot sand, and in many other ways. No matter the culinary technique, local folk cook them carefully and quickly, and they adore eating them.
Popular provincial recipes include Pickled Lotus Root, Shrimp in Egg, Sea Cucumber with Scallions, Sea Cucumber Roe, Braised Shark's Fin, Eel with Garlic, Fresh Fish with Sauce, and many others. They are prepared with flair, many are layered, rolled, wrapped, and/or stuffed.
In lu cuisine, vegetables were and still are not popular, except for onions, scallions, cabbages, and coriander. For China, unusual is their Huai-Yang vegetarian banquet. Did enjoy this once and was amazed at how varied the foods were even though made from just a few different vegetables. Almost all dishes did include onions. Sounds boring, but they were not, even though that menu included Cabbage with Onions, Cucumbers with Onions, Mock Meat with Onions, and several seafood-like dishes--nary a swimmer--and with onions.
We do have notes from a non-vegetarian meal in 2009 at the Lu Xiang Yuan restaurant. There, we had Nanjing Water-boiled Salted Duck with Onions, Jellyfish Flower with Vinegar, Cucumbers, and Onions, Sea Intestine with Chinese jui cai, a vegetable we did not recognize and no one could translate that food item. Of course, it came with onions. We also had Beef with Onions and Chili Peppers, Scrambled Eggs with Baby Chili Peppers and Onions, Cumin and Lamb with Onions, and a Rose-fragrant Roasted Fish, also with onions. In addition, there were Spicy Stir-fried Turnip with Onions, Sauteed Beef Short Ribs with Onions, Pumpkin Soup–probably with onions, and tea.
There are many recipes for foods from this province and from its largest cities, Jinan and Jiao Dong. Some of the following are variations of items we enjoyed at culinary schools visited in Jinan when I was teaching a course there in the 1980's. The following are a few of these recipes we had and made once home. Hope you will enjoy as we did and still do.

Eel with Garlic, Shandong Style
Ingredients:
5 Tablespoons vegetable oil
1 cup whole garlic gloves, peeled and gently smashed
1 Tablespoon granulated sugar
2 Tablespoons Shaoxing wine
1/2 teaspoon salt
1/4 cup chicken stock
1 pound river eel, skinned, and cut into one to two-inch segments
8 to 10 baby Shanghai cabbages
Preparation:
1. Heat a wok or fry pan, add oil, and fry the garlic for one minute, then add eel segments and fry them for two minutes more before removing and then draining the garlic and eel on paper towels. Reserve the oil for another use.
2. Fry sugar one minute in the oil dregs, then add wine, salt, and chicken stock bringing it to the boil. Return garlic and eel to the pan and stir-fry two minutes.
3. Remove garlic and eel to a pre-heated bowl while adding the greens to the pan and stirring them for one minute. Then place them around a pre-heated platter, and put the garlic and eel in its center. Serve.

Braised Sea Cucumber and Onions, Shandong Style
Ingredients:
1 quart chicken stock
1 teaspoon salt
1 Tablespoon Shaoxing wine
1 pound soaked soft sea cucumber, entrails removed and discarded, cut into two-inch pieces
1 Tablespoon vegetable oil
1 Tablespoon granulated sugar
1 teaspoon minced fresh or pickled ginger
2 sweet onions, cut into wedges
3 scallions, each angle-cut into four sections, two white and two green
1 teaspoon thin soy sauce
2 Tablespoons cornstarch mixed with two Tablespoons cold water
Preparation:
1. In wok or deep heavy pan, bring stock to the boil, then add salt and wine and the sea cucumber, cover, and reduce heat and simmer until sea cucumber pieces are tender.
2. In another wok or fry pan, heat the pan, add the oil and sugar, and fry the onion wedges until almost brown, add the scallions and soy sauce and let them caramelize, about two minutes.
3. Mix ingredients of both pans, add the ginger, and bring to the boil, then add the cornstarch mixture and boil until thickened. Remove to a pre-heated bowl, and serve.

Meatballs with Crab, Shandong Stle
Ingredients:
1/2 pound crab meat, cartilage removed, then minced
1/2 pound lean hand-minced beef
1 teaspoon salt
1/2 teaspoon sesame oil
1 scallion, minced
1 teaspoon minced fresh ginger
1 egg, beaten until light yellow
1 cup vegetable oil
1 quart chicken stock
Preparation:
1. Mix crab and beef with salt, sesame oil, scallion, and ginger, and form into ten large balls.
2. Heat oil in deep pot, dip crab meatballs into the egg and using a slotted spoon remove them and put them into the oil, one by one. Fry until well-done, then drain them on paper towels. Set the oil aside for another use.
3. In a large pot, add stock and bring to the boil, reduce heat, then add the crab meat-balls and simmer for five minutes. Beat the unused egg and add to the stock in a thin stream stirring constantly.
4. Serve in pre-heated individual soup bowls or a large tureen, one crab-meatball, each cut into four pieces, per person.

Braised Abalone, Shandong Style
Ingredients:
1 teaspoon salt
1 teaspoon rice vinegar
1 teaspoon rice wine
1 teaspoon granulated sugar
2 teaspoons peeled and minced fresh ginger
2 cloves fresh garlic, peeled and minced
1 scallion, minced
1 teaspoon cornstarch
3 Tablespoons cornstarch
3 Tablespoons chicken stock
2 fresh abalone, cleaned and sliced very thin, then each slice cut on the diagonal
2 fresh chili peppers, one red and one green, seeded and cut into thin slices
2 cups vegetable oil
Preparation:
1. Mix salt, rice vinegar, rice wine sugar, ginger, ginger, garlic, scallion, cornstarch and stock and bring to the boil, then remove from heat source and stir well.
2. In another pot, heat oil and add the chili pepper slices and fry for half minute before removing them to paper towels to drain before adding abalone slices and frying them for two minutes, then draining them on the paper towels.
3. Set oil aside for another use and return chili peppers and abalone to the pan, add the stock mixture and bring to a quick boil, stir, and serve in a pre-heated bowl.

Fried Duck Hearts, Shandong Style
Ingredients:
1/2 pound duck hearts, each one cut in half
1/2 teaspoon salt
1/2 teaspoon granulated sugar
1/4 teaspoon ground white pepper
2 Tablespoons Maotai liquor
1 Tablespoon sesame oil
1 teaspoon mushroom-flavored soy sauce
1/4 cup fresh coriander leaves
3 scallions, white part only, slivered on an angle
3 Tablespoons chicken fat
Preparation:
1. Cut the duck heart halves down but not all the way through as close together as possible.
2. Marinate the duck hearts in the mixture of salt, sugar, white pepper, Maotai, and the sesame oil. Add the mushroom soy for half an hour.
3. Heat chicken fat and fry duck hearts for half minute, stirring all the time. Drain and remove them to a pre-heated plate, top with coriander leaves and scallion pieces, and serve.