Read 5437355 times

Connect me to:

Singapore
Regional Foods
Spring Volume: 2014 Issue: 21(1) page(s): 9 - 12
---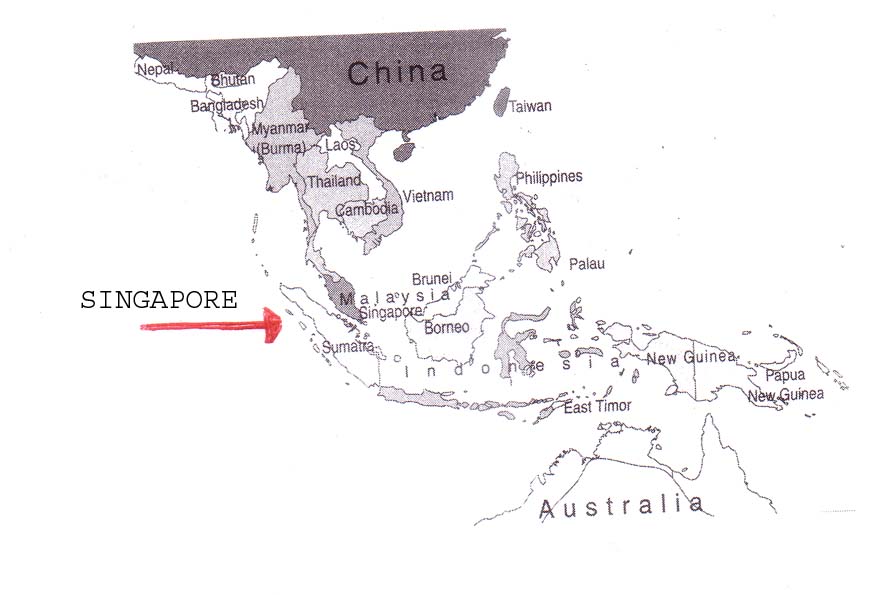 Singapore sits about halfway between China and Australia, and is one of eleven countries in Southeast Asia, the one with major Chinese influence. The other countries, in alphabetic order are: Brunei, Cambodia, East Timor, Indonesia, Laos, Malaysia, Myanmar, Philippines, Thailand, and Vietnam.
China's impact on this diverse multi-cultural multi-racial country has been considerable. Here, they they speak many languages and dialects, and have many different ethnic peoples living where the main language is English. Instruction and commerce is conducted in English even though seventy-five percent of Singaporeans are Chinese, thirteen percent Malay, nine percent Indian, and three percent Eurasians and others.
Once called Singa Pura which literally translates to: lion city, one can see where it gets its name. At one end of the Malay peninsula, it is inhabited by more than five million people living on almost two hundred seventy-five square miles. it is one of the smallest countries in the region and the world, one that began as a flourishing trading post. Its first settlements were established between 1295 and 1299 CE, and it once was called Temasek meaning 'sea town.'
Sir Thomas Raffles landed and surveyed what is now called Singapore along with some nearby islands in 1819. He then helped negotiate a treaty with local rulers, and in 1832 a bigger trading station was established. It became a Crown Colony in 1946, and in 1961 it merged with the Federation of Malaya, Sarawak, and North Borneo. That arrangement lasted two years, and then it became Malaysia. That cooperation was short lived, too. Two years later Singapore left Malaysia and became its own sovereign independent republic, which it still is. These political transformations were long after it was called Po Luo Chung in the 3rd century CE. It was called Temasek in the 1300s, and known by various other names, as indicated above.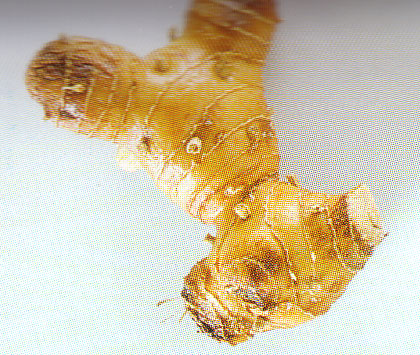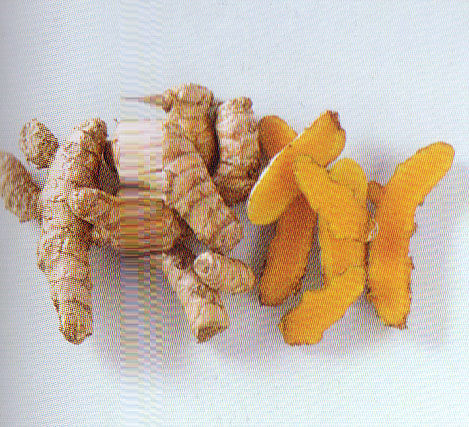 In the early years, Singapore was exporting black pepper, cloves, coriander, cassia, nutmeg, tea, ground turmeric, whole galangal, and sago. It still is, and has recently added ebony, ivory, gold, silver, and silk.
In an article by Susan Epstein titled; Singaporeans and Their Food in this magazine's Volume 8(2) in 2001, she shares three recipes for two local dishes and discusses a half dozen holidays representing several of their cultures. It can be found on this magazine's website at www.flavorandfortune.com
Since then, many Chinese have left to return to China. Many were descendants of the Baba or Chinese men who married local Singaporean women known as Nonya's. These returnees, called Haigui or Guiqiao, did maintain Chinese identity in Singapore, and they kept ties with their Qiaoxiang or Chinese birth regions, so it was easy for them to do return.
When living in Singapore they loved candlenuts, turmeric, and galangal. These are not common Chinese foods. Candlenuts are botanically called Aleurites moluccana, and were used for varnish, fertilizer, dying fabric, and preparing local dishes. Not easily available in China, they often do without them there, but still prepare foods mixing Chinese and Malay tastes and traditions.
In China, they make Laksa, a Singaporean coconut milk soup, Lemak that country's battered and deep-fried chicken wing dishes, Keluak which is chicken made with pangi tree seeds, Nonya popia, Chili crab dishes, Rendang--which is Singaporean Beef Brisket, Satays, and Hainanese Chicken-rice. These local Malay dishes they mix with Nonya dishes, Malay spices, and Chinese ingredients. Those who try them in Singapore find them hot and spicy, and they make them with a spice paste called rempah that includes blachan, chilies, lemon grass, galangal, turmeric, shallots, and candlenuts. Actually, it has many names throughout Southeast Asia, and is found in Hawaii where it is called kukui.
In Singapore, locals and the Babas and Nonyas ate many meals at Hawker Centers and they used chopsticks there but prefer using their fingers at home. They adore Otak-otak which is char-grilled fish cakes, Char Kway Teow, a stir-fry made with two colors or two types of rice noodles, and Taro Cakes made with one or more different colored ingredients.
In Singapore, everyone loved and ate Singaporean-style wheat or rice noodles stir-fried in a little oil and mixed with left-over Cantonese roast pork, fresh napa cabbage, snow peas, carrots, fish sauce, curry powder, fresh cilantro, and other ingredients. Many eat this now in China.
When we visited Singapore, we learned to love this dish and adore the deep-fried shrimp coated with mashed salted egg yolks, chicken that looked like lolly pops, and pork ribs cooked in dark beer. They also ate lots of Hokkien Mee, Laksa, Nasi Lemak, Achar, Rojak, Popiah, Durian Pancake, Beef Rendang, Tom Yum Kung, and other Singaporean fare. Locals told us these dishes are Malaysian, others say they are Thai. Maybe, but they are in Singaporean cookbooks along with Nonya Braised Chicken, Mongolian Beef, Mango and Pomelo, and Two-tone Cake made with pumpkin and taro or with carrots and taro.
Typical Singaporean recipes follow as now made in China. Some are the same as they were, others are a little different. Make and enjoy them, and do send us those you know and love.
Laksa
Ingredients:
1/2 pound thick rice noodles
1/2 pound thin rice vermicelli
3 or four cooked fish cakes, sliced
10 large shrimp, veins removed and discarded, then cut in half the long way
6 peeled hard cooked pigeon eggs cut in halves or 2 peeled thousand year eggs, cut in quarters
1/2 cup cooked chicken meat, sliced
1/2 cup bean sprouts, tails removed
3 to 5 dried chili peppers, seeded, blanched, and slivered
1 piece galangal, smashed with the side of a cleaver
1 stalk lemon grass, white part only, slivered
1 Tablespoon vegetable oil
2 Tablespoons belachan
4 or 5 candlenuts, cut into quarters
10 dried shrimp, soaked in hot water, mashed, and drained
6 cloves garlic, peeled and mashed
5 shallots, peeled and mashed
2 two-inch squares of dried bean curd, slivered
4 cups fresh coconut milk or 2 cups canned mixed with two cups cooled boiled water
Preparation:
1. In separate bowls, put the noodles and vermicelli and cover then with boiling water for ten minutes, then drain and put into a large pot.
2. Add the fish cake pieces, the fresh shrimp, eggs, chicken meat, bean sprouts, chili peppers, galangal, and lemon grass and stir with one cup of boiling water.
3. Heat a fry pan, add the oil, and fry the belachan for one minute, add the candlenut pieces, dried shrimp, garlic, shallots, and bean curd pieces and stir fry another minute or two; then put this mixture into the noodle mixture and add the coconut milk (and water, if needed) and bring to the boil. Reduce the heat and simmer for ten minutes, then serve.

Beef Rendang
Ingredients:
1 pound beef brisket, cut into one- to two-inch cubes
1 teaspoon salt
dash each of ground black and white pepper
2 bay leaves
1 Tablespoon vegetable oil
3 Tablespoons Chinese brown slab sugar
5 Tablespoons minced onions
2 Tablespoons peeled minced garlic
3 Tablespoons minced fresh ginger
2 candlenuts, smashed
2 Tablespoons assam powder
5 shallots, peeled and minced
1 Tablespoon coriander powder
1 Tablespoon chili paste
2 Tablespoons cumin powder
1 teaspoon turmeric powder
1/2 cup grated coconut
1 cup coconut milk
3 to 4 cups hot steamed rice
Preparation:
1. Rub beef cubes with salt and pepper, put in a plastic bag in the refrigerator for two or three hours or overnight.
2. Heat the vegetable oil in a heavy fry pan or wok, then add the sugar, onions, garlic and ginger, and brown for two minutes before adding all the spices (candlenuts through the turmeric). Next, stir-fry this for three minutes, then add the coconut and the coconut milk. Now simmer this for half an hour stirring often not letting it burn.
3. Then add the beef and simmer for about two hours or until the beef is tender.
4. Serve with or on the steamed rice.

Chicken Wing Drumsticks
Ingredients
20 one-bone chicken wing sections
1 Tablespoon oyster sauce
1 Tablespoon ginger juice
1 Tablespoon Shaoxing wine
1 teaspoon chicken bouillon powder
2 teaspoons granulated sugar
1 teaspoon Siracha hot sauce
1 teaspoon sesame oil
1/2 cup cracker or bread crumbs
1 cup vegetable oil
Preparation:
1. Dry one-bone chicken wings with paper towels, and cut to the bone around one end of the skin. Then push the meat up turning it over to look like lollypops.
2. Mix oyster sauce, ginger juice, wine, bouillon powder, sugar, hot sauce, and sesame oil and marinate the lollypops in this mixture for twenty minutes, then roll them in the crumbs and set apart from each other on a large platter for half an hour to dry.
3. Heat a wok or sauce pan, add the oil, and deep fry the chicken pieces until golden, about ten minutes. Then drain them and set on paper towels for five to ten minutes before serving them.

Nonya-braised Chicken
Ingredients:
4 red piquant chili peppers seeded and cut into large pieces
2 candlenuts, smashed with the side of a cleaver
4 shallots, paper peel and ends removed, each one cut in half
1 Tablespoon shrimp paste
1 teaspoon assam powder
2 stalks lemon grass, white parts sliced, green parts discarded
2 teaspoons ground turmeric
2 Tablespoons lard or vegetable oil
1 three to four pound chicken, chopped into sixteen to twenty-four pieces
1 cup coconut milk mixed with one cup of water
1 teaspoon coarse salt
1 Tablespoon granulated sugar
Preparation:
1. Mix the chili pepper pieces, candlenut pieces, shallots, shrimp paste assam powder, lemon grass pieces, and the turmeric, and set aside for five minutes.
2. Heat a wok or deep fry pan, add the lard or oil, and stir-fry the seasoning mixture until aromatic about two minutes before adding the chicken pieces.
3. Reduce the heat, add the coconut and water mixture, and the salt, and sugar. Simmer this uncovered for forty minutes or until the chicken is no longer pink. Stir about every five minutes, and add more water if the liquid evaporates. Then serve.

Shrimp with Salted Egg Yolks
Ingredients:
1 pound fresh shrimp, veins removed, then dried with paper towels
2 Tablespoons Shaoxing wine
dash of ground white pepper
1 Tablespoon chicken fat, melted
1/2 cup vegetable oil
5 hot chili peppers, seeds and stems discarded, and minced
1 teaspoon granulated sugar
2 Tablespoons evaporated milk
1 Tablespoon butter, melted
1 teaspoon curry powder
1/2 teaspoon ground turmeric
3 salted egg yolks, mashed
Preparation:
1. Mix shrimp, wine, ground white pepper, and the chicken fat, and set aside for ten minutes.
2. Heat a wok or fry pan, add the oil, and deep fry the shrimp for three minutes until pink, then drain them and set aside on paper towels.
3. Discard most of the oil, reserving one to two tablespoons. Put the oil in a small fry pan or pot. Add the chili pepper pieces and sugar, and stir-fry for one minute before adding the evaporated milk, butter, curry powder, and turmeric. Stir well, then add the shrimp and mashed salted egg yolks and stir-fry for one minute until the shrimp are coated with egg yolks, then serve.

Nonya Sour Pork Belly
Ingredients:
1 pound fresh pork belly, cut in squares, then into strips
1 Tablespoon vegetable oil
1 stalk lemon grass white parts only, slivered and crushed with side of the cleaver
1 Tablespoon broad bean paste
2 Tablespoons granulated sugar
1 to 2 teaspoons assam powder
5 candlenuts, crushed with side of a cleaver
5 hot chili peppers, seeded and coarsely chopped
5 shallots, ends and paper peel removed and discarded each one cut in half
1 Tablespoon granulated sugar
Preparation:
1. Blanch the pork belly pieces in boiling water for two minutes, then drain and discard the water.
2. Heat the oil in a wok or fry pan and after blending the lemon grass, broad bean paste assam powder, candlenuts pieces, chili pepper pieces, and the shallots, stir-fry this for two minutes.
3. Reduce the heat, add the pork belly pieces and one cup of water. Cover and simmer for fifteen minutes, then remove the cover, stir and add the sugar and simmer another fifteen minutes, stirring often. The sauce needs to be thick, if it is not, bring to the boil and stir until it is. Now serve.

Ribs in Dark Beer
Ingredients:
3 pounds pork ribs
1/4 cup dark beer
1 Tablespoon oyster sauce
1 Tablespoon granulated sugar
½ teaspoon salt
1 Tablespoon thin soy sauce
1 Tablespoon dark soy sauce
3 Tablespoons cornstarch
1 cup vegetable oil
2 Tablespoons ketchup or tomato paste mixed with one Tablespoon hot water
Preparation: 1. Separate the pork into individual ribs, then dry each one with a paper towel.
2. Mix beer, oyster sauce, sugar, salt, and both soy sauces and marinate the ribs covered overnight. The next day, drain removing all the liquid.
3. Mix the cornstarch with the drained meat and allow to rest for half an hour before heating a wok or deep fry pan and adding the oil, then the meat.
4. Deep fry for ten to fifteen minutes before draining the ribs and setting the oil aside for another use.
5. Mix ketchup or tomato paste and water with the ribs, and stir-fry for five minutes, then serve.

Two-tone Singaporean Cake
Ingredients:
1 pound peeled and shredded taro
1/4 pound shredded white potato
½ teaspoon salt
1 Tablespoon granulated sugar
1 teaspoon bouillon powder
dash of sesame oil
a pinch of ground white pepper
1 Tablespoon vegetable oil
2 pounds shredded Chinese pumpkin
1 teaspoon salt
1 teaspoon granulated sugar
1 teaspoon chicken bouillon powder
dash of sesame oil
1/2 pound peeled and shredded sweet potato
1/4 teaspoon ground black pepper
9 goji berries or small diamond-shaped pieces of fresh red pepper
3 Tablespoons freshly grated ginger
Preparation:
1. Mix shredded taro and white potato with the first of the salt, sugar, bouillon powder, sesame oil, and the ground white pepper.
2. Oil a nine-inch square baking pan with sides and gently press the taro mixture into it. Put this in a steamer over boiling water and steam for fifteen minutes. Remove it and allow to cool.
3. Mix the shredded pumpkin, the remaining salt, sugar, bouillon powder, sesame oil, shredded sweet potato, and the ground black pepper, and the shredded fresh ginger and press on top of the steamed taro mixture.
4. Press one goji berry into the center of each of what will become nine squares after the cake is steamed and cut, and return the pan to the steamer for another fifteen minutes.
5. Now cut the cake into nine squares, and serve.

Mango and Pomelo Ice
Ingredients:
1/4 pomelo, peeled and seeded, the peel and exterior discarded; then tear the citrus flesh into small pieces each no larger than a teaspoon
1 ripe mango, peeled and cut into half-inch squares
3 Tablespoons granulated sugar
1 teaspoon assam powder
1 quart shaved ice ready for use in the freezer
Preparation:
1. Put the pomelo into a bowl, cover with plastic wrap, refrigerate, and chill for three hours.
2. Put the mango into another bowl, cover with plastic wrap, refrigerate, and chill for three hours.
3. Mix sugar and the assam powder with half a cup of cold water, and put this in a small pot. Heat and stir until the sugar and assam powder are dissolved.
4. Cool, and put into a bowl, cover with plastic wrap, and refrigerate for three hours or until cold. This can be made up to this point one or two days in advance.
5. Smash the contents in each bowl. Using individual bowls, put some pomelo pieces on the ice, then some mango pieces on that, and finally pour some assam syrup over this, and serve.