Read 6282714 times

Connect me to:

Art of Taste, The
by: Chan Chen Hei
Singapore : Times Media Private Limited 2003, Hardbound
ISBN: 981-232-017-2
---
Reviewed by: Jacqueline M. Newman
Winter Volume: 2005 Issue: 12(4) page(s): 19 and 20

---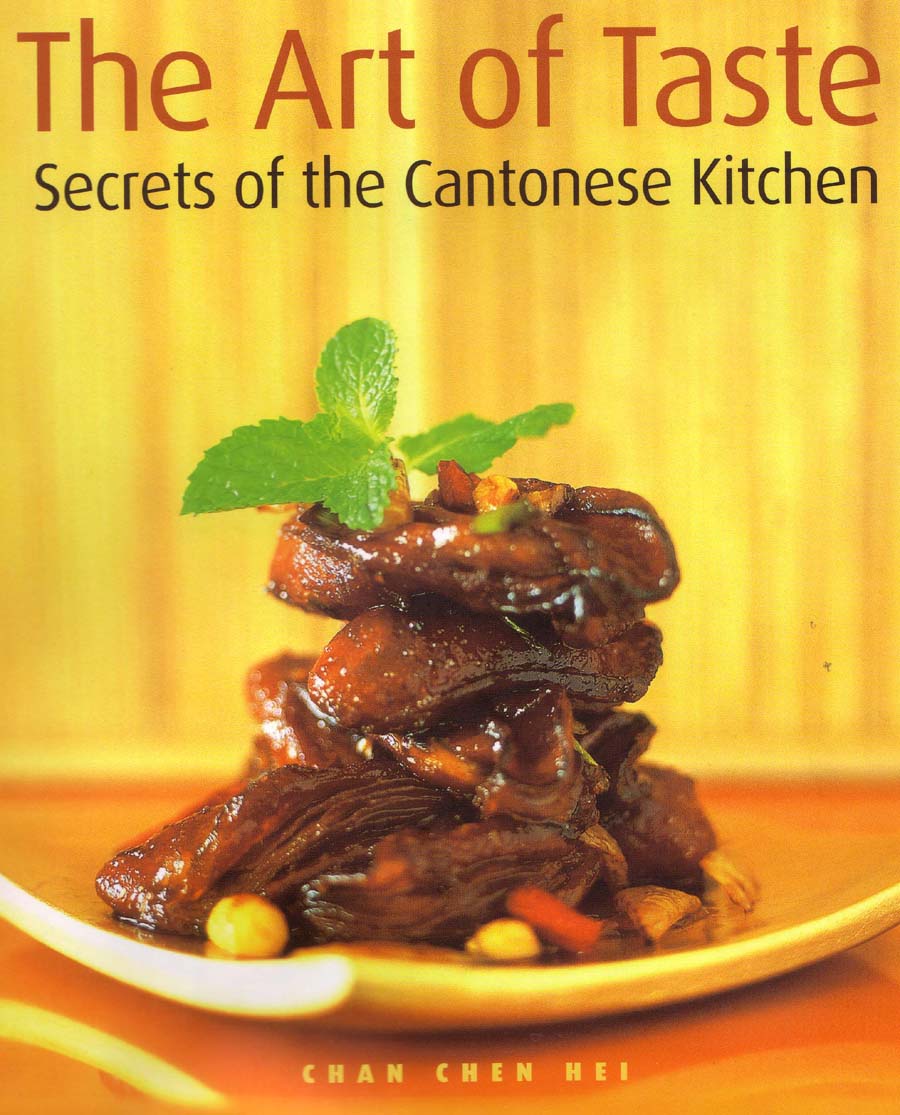 This Singaporean author was the executive chef at the Pan Pacific Hotel where he received accolades for his cookery. Now you can try his recipes at home. Gain culinary wisdom he gleaned in several hotels and when cooking for prominent folk. The book shows and shares skills already shown on radio and television. There is another solution: Get to his restaurant, Chef Chan's Cantonese Cuisine and taste items made by this master.
All sixty recipes are mouth-watering. Their photographs make for salivation; those we tried were scrumptious. Most come from his home village, Shun Tak which is near Guangzhou.
For the first time, since tasting it in Hong Kong, we can now make phenomenal Fried Fresh Milk. We look forward to trying his Nanjing Salt Water Duck, a dish we delight in having, one we enjoyed so in that famous city.
This chef's home-made Fishballs are enhanced by the genius of incorporating dried pork skin. His Semi-dried Glazed Oysters are to die for. His Fish Head Braised with Ginger, Spring Onion, and Leek reminds of our favorite food from a now defunct fabulous restaurant in Ningpo. And so go our thoughts, page by page. Reading these recipes is full of nostalgia, cooking them brings them home.
After each recipe are a half dozen tips, not by sentence, but by paragraph; they are extremely valuable. Add fantastic teacher to this chef's expertise. While some of his recipes use less familiar ingredients such as pig's tail, four kinds of tea leaves, even licorice root; do not let these deter you. All are easily available in a local Chinatown or by mail from the web. All will be fine additions to your other soup/stew cookery, so do not hesitate to buy and try them.
The tea varieties, and many of the unusual ingredients are shown in fine color photographs in the four-page glossary just before the recipe index. The Fried Milk recipe that follows after the reviews and the information before it and in all recipes enables many culinary success tales you will have.

Fried Fresh Milk
Ingredients:
1 cup oil, he uses peanut oil, we used corn oil
6 large shrimp, shelled and veins removed
1/2 Tablespoon olive seeds (lam yarn) or pine nuts
1/4 cup very thin rice noodles (mai fun)
1 scallion, slivered
3 Tablespoons crab meat
1 Tablespoon oil
2/3 cup fresh whole milk
1/2 cup egg whites (about 8)
2 teaspoons salt
1/2 teaspoon sugar
2 teaspoons cornstarch
crab roe, from one crab or one tablespoon of roe
1 spring cilantro
Preparation:
1. Heat the cup of oil. Immerse shrimp in it for half minute, drain, and set aside. Fry olive seeds for half minute, and set them aside. Set aside one tablespoon of the oil. Then reheat the rest and fry the rice noodles until puffed and expanded. This takes but seconds. If not enough oil to totally immerse them, either turn the entre batch virtually as soon as they start to expand; or add more oil before starting to cook them. Remove, drain on paper towels, and put on a platter. Very lightly crush the mixture to about one inch thick.
2. Heat wok and add reserved tablespoon of oil and stir-fry scallion pieces and the crabmeat for one minute, or until almost, but not completely cooked. Remove and set aside.
3. Mix milk and egg whites, salt, sugar, and cornstarch.
4. Heat the wok, add the tablespoon of oil and add the milk mixture. Reduce the heat and gently mix until the mixture just barely thickens, about half minute. Then remove from heat and add shrimp and the roe, also the scallions. Pour on the rice noodles and serve immediately.