Read 6282433 times

Connect me to:

Food Plants of China
by: Shiu-ying Hu
Hong Kong China: Chinese University Press 2005, $98.00, Hardbound
ISBN: 962-201-860-2
---
Reviewed by: Jacqueline M. Newman
Winter Volume: 2005 Issue: 12(4) page(s): 20

---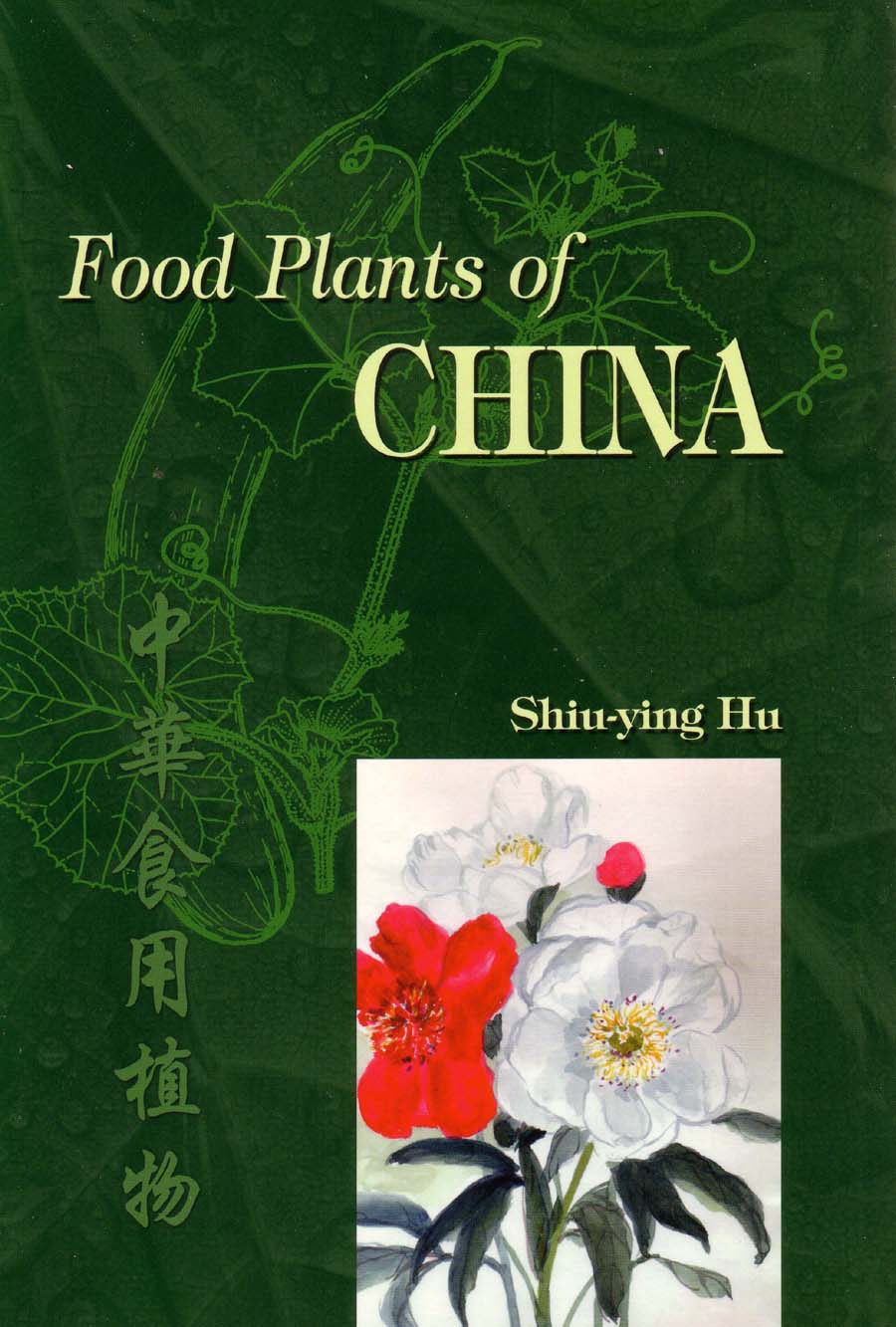 Encyclopedic, says the Columbia University Press website, and they should know as they are the distributors of this book in the United States. This valuable humongous volume has seven superb chapters, a ten-page bibliography, and the names of each food plant in separate Latin, Chinese, and English indexes.
The chapters are in two parts, the first five or Part One are titled: Cultural Aspects of Chinese Food Parts. The second grouping are called: Botanical Aspects of Chinese Food Parts. Both are musts for those who really want to know about those Chinese foods that grow and that we consume.
Overall, this book shares where and all sources, and the nature of its information, plant production and general preparation, and selected culinary detail. Chapter III begins detailing Chinese cooking, and is divided into leafy shoots, flowers, fruits, seeds, and subterranean plant food, It is one hundred pages long and discusses more than forty different ones providing more than one hundred recipes. They are in this massive tome that we keep reading and rereading because it is so terrific.
The recipe grouping is followed with a twelve-page chapter titled: Spices and Flavoring Materials. It has much information and ten recipe examples. The last chapter in this part, called Herbal Food and Herbal Tea, has ninety-five pages and lists dozens of both. It also includes forty recipes to maintain health as bipin dishes.
The second part of the book discusses botanical aspects of algae, and fungi, lichens, ferns, and other seed-bearing, naked seed, and flowering plants. In this part, the technical aspects for each are by botanical family names in Chinese, Pinyin, and an other language---mostly Cantonese. There are common names, parts used and considerable other botanical data important for recognition.
The material in this book is trustworthy. It was written by a phenomenal bi-lingual lady who was educated in China and then earned a Ph.D. at Harvard University in plant taxonomy. She knows whereof she speaks. She has worked in the field for more than half a century researching plants at Harvard's Arnold Arboretum and at the Chinese University of Hong Kong. In her lifetime, she has identified nearly two hundred thousand plant specimens, written many articles and books about them, and is a recognized and eminent scholar.
This book is a major contribution, one that will become dog-eared by botanists the world over. It will be well-read by nutritionists, copies in homes with mine included, as well as those in public libraries will be used over and over and over again. And, it will be used and used for decades to come. We owe a deep debt of gratitude for the author's efforts compiling all this information, line drawings, and composite photographs.
We have provided two recipes, the first ends advising that dried daylily was used to prepare a dish for the Empress Dowager on days scheduled for vegetarian food. The second's name explains it, and before it, is the advise that this gourd ripens around the time of the Dragon Boat Festival. Both recipes are great; and there is so much more.
My personal thanks joins those of many others. Hu Shiu-ying, you have provided us all with wonderful and very needed information. We sincerely thank you from the bottom of our hearts.

Stir-fried Festival Gourd
Ingredients:
2 Tablespoons vegetable oil
1 onion, peeled and cut in sections, top to bottom
2 gourds, about a pound each, seeded and sliced, then cut at an angle into half-inch by one-inch pieces
1 Tablespoon soy sauce
5 Sichuan peppercorns, smashed with side of the cleaver
1/2 teaspoon salt
1 sheet fen pi (mung bean sheet), broken into irregular pieces, about an inch by an inch
1 teaspoon sesame oil
Preparation:
1. Heat wok, add oil then the onion and stir-fry onion until lightly browned, then add gourd pieces and brown them somewhat.
2. Add soy sauce, Sichuan peppercorns, salt, and one cup water, and stir. Reduce the heat and add the fen pi pieces. Cover and simmer for five minutes, stirring once or twice. If the mixture becomes too dry, add additional one-quater cup of water.
3. Remove the cover, and add the sesame oil, stir, and serve. Makes four servings.
Vegetarian Shark's Fins
Ingredients:
4 ounces daylily buds
2 Tablespoons vegetable oil
4 ounces fresh coriander
2 Tablespoons cornstarch
1 Tablespoon flour
1 cup vegetable oil
2 Tablespoons sherry
2 cups chicken broth
1/2 ounce Chinese black mushrooms, soaked, stems removed, and shredded
1/2 cup bamboo shoots, sliced and shredded
1/2 medium carrot, pared, sliced, and shredded
1 ounce wheat gluten shredded and mixed with onr teaspoon cornstarch
Preparation:
1. Revive daylily buds in boiling water, remove their short foot or pedicel, then push a needle through end to end, two or three times.
2. Heat oil and stir-fry coriander until lightly brown. Discard vegetable and reserve the oil.
3. Mix cornstarch and flour with one-quarter cup cold water> Dip each daylily bud in the batter and deep fry in oil, then drain and put them in a bowl. Add sherry, salt and one cup chicken broth and steam for fifteen minutes. Drain and put daylilies on a platter.
4. Mix mushroom, bamboo shoot, carrot, and wheat gluten shreds in a small pot. Add half cup of chicken broth and simmer for two minutes. Drain, discard the liquid, and put this on top of the day lilies.
5. Make sauce with remaining chicken broth and the coriander-flavored oil and pour over the dish, then serve.