Read 5094719 times

Connect me to:

Edible Asian Garden, The
by: Rosalind Creasy
Hong Kong China: Periplus editions (Hong Kong) Ltd. 2000, $14.95, Paperback
ISBN: 962-593-300-X
---
Reviewed by: Jacqueline M. Newman
Fall Volume: 2005 Issue: 12(4) page(s): 21

---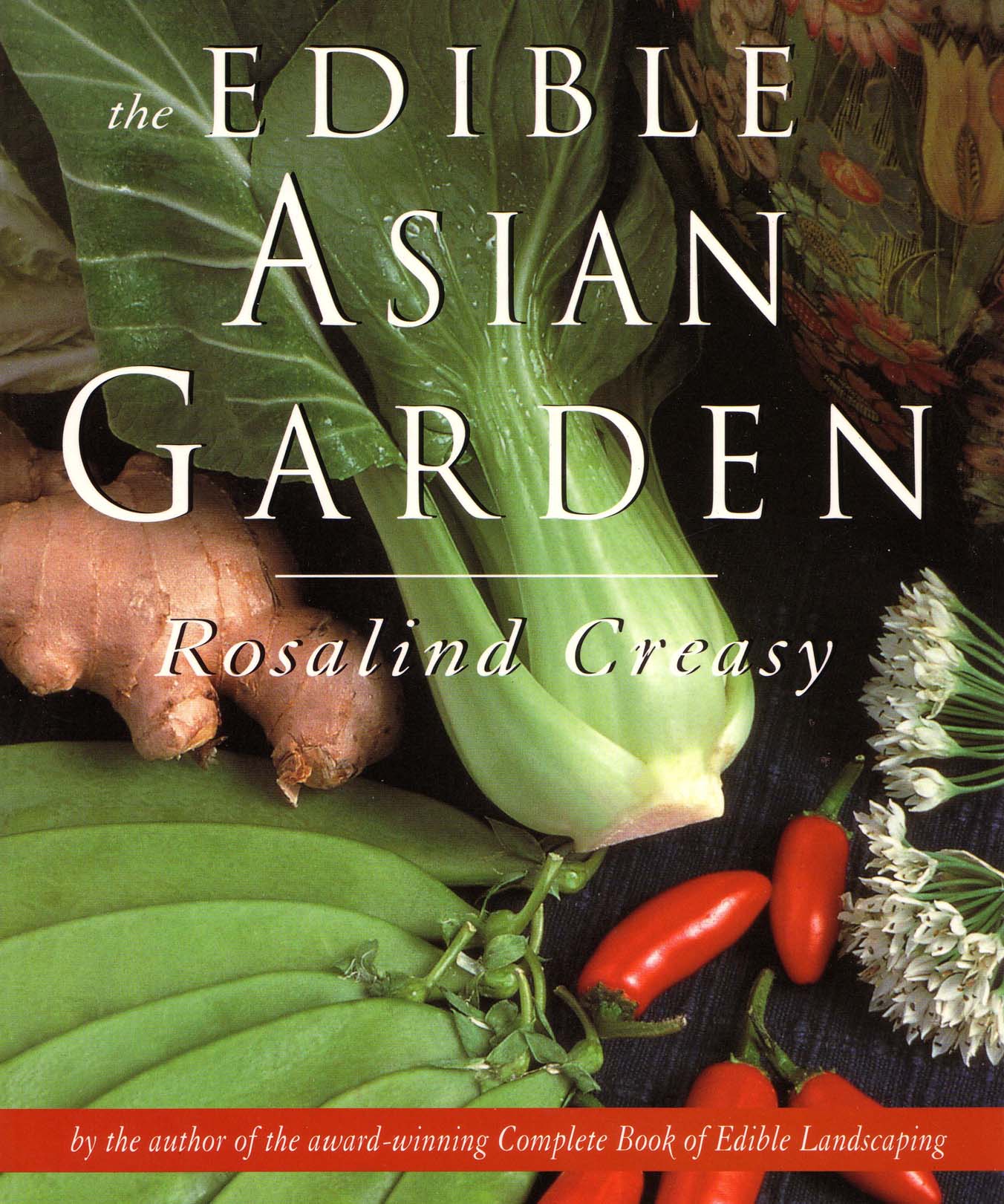 Came upon this book in our pile of 'need to read' items. We are red-faced that we did not get this to you before the planting season. That said, begin dreaming about Asian vegetables you might want to plant next year. The author has also written an award-winning edible landscaping book.
This incredibly useful book, and others for French, Italian, and Mexican gardens, is valuable reading even for those who only dream of growing their own produce. The first forty pages are called: The Encyclopedia of Asian Vegetables. and that is good reading matter. The rest, called Cooking from the Asian Garden, shows that the author has green thumbs and a culinary heart.
If you have not yet acquired a taste for bitter melon, try her Bitter Melon with Beef Stir-fry. Her seeding and salting really removes lots of its bitterness. Too busy to be inventive? Try the Gai Lon (her spelling) with bamboo Shoots and Barbecued Pork. This quickie has a culinary technique worth knowing.
While all recipes are not Chinese, all have clever hints, no matter their cultural origin. Add or omit an ingredient, and many become cross-cultural. They are, Asian in origin in this book with dozens of hard-to-find resources for catalogues and seeds, organic, heirloom and otherwise. A healthy bibliography for more in depth material is there, as well.
Bitter Melon with Beef Stir-fry
Ingredients:
1 Tablespoon Chinese rice wine (she uses dry Sherry)
1 Tablespoon soy sauce (we used dark)
1 Tablespoon cornstarch
1/2 pound beef tenderloin, cut across the grain into thin strips
1 pound bitter melon
1/2 teaspoon coarse salt (we used an entire teaspoon of salt)
2 Tablespoons peanut oil, divided
1 sweet red pepper, seeded and cut in thin strips
2 cloves garlic, peeled and minced
1 Tablespoon grated fresh ginger
2 Tablespoons black bean sauce
1 Tablespoon chopped fresh coriander leaves, minced
Preparation:
1. Mix sherry, soy sauce, and cornstarch in a bowl, add the beef and coat thoroughly. Set aside.
2. Cut bitter melon in half, remove its seeds and pulp, and slice it thinly, before putting it in a bowl and sprinkling it with coarse salt. Allow to sit for twenty minutes, then squeeze out all water.
3. Heat wok, then add one tablespoon of the oil and stir-fry bitter melon, garlic, and ginger for three minutes. Remove to a warm serving platter.
4. Heat rest of the oil and add strips of beef, stir-frying until beef just loses its pink color, then add marinating juices, bean sauce, half-cup water, and the sugar and stir-fry one minute, then plate on top of the vegetables. Garnish with coriander and serve.