Read 5929338 times

Connect me to:

Cook's Guide to Asian Vegetables, A
by: Wendy Hutton
Singapore : Periplus 2004, $24.95, Hardbound
ISBN: 0-7946-0078-6
---
Reviewed by: Jacqueline M. Newman
Summer Volume: 2005 Issue: 12(2) page(s): 18

---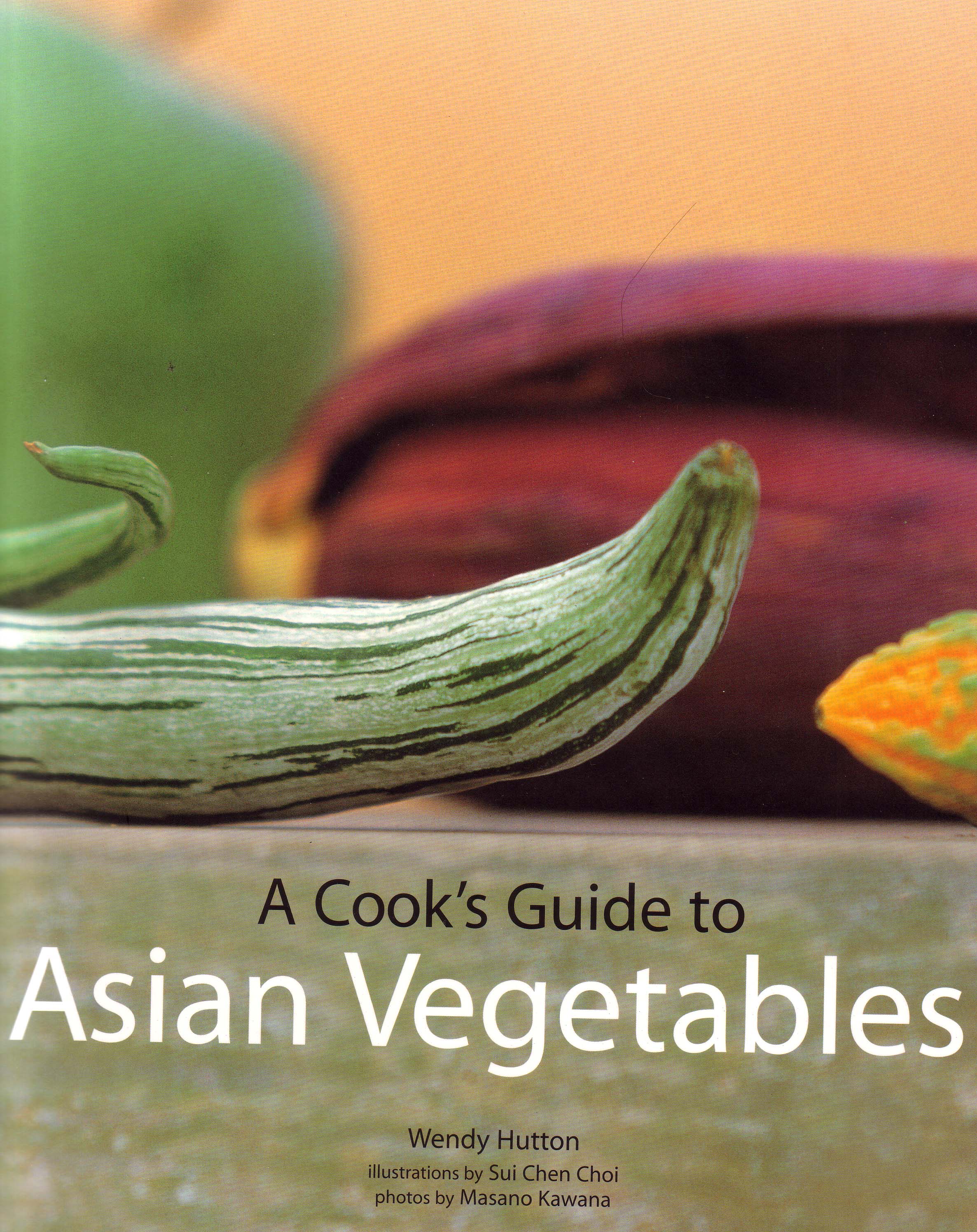 With illustrations by Sui Chen Choi and photographs by Masano Kawana, this book allows a new world of taste as it discusses more that twenty-three beans, peas, and pulses, twenty-two cabbages and other leafy vegetables, twelve fruiting vegetables, eleven gourds and melons, seventeen herbs, fourteen mushrooms and other fungi, six items in the onion family, eight preserved vegetables, four seaweeds, and twenty-two tubers, stems, and roots.
Each of the eleven vegetable sections discusses them in general and then in particular, first item by item concentrating on nomenclature, then explaining their appearance and flavor, nutritional and medicinal properties, and their culinary uses. Each has large and lovely drawings; and there are a plethora of recipes at the end of each vegetable set. The only item missing, is each vegetable's botanical name. After all sets, there are two pages explaining thirty recipe ingredients, a few include recipes to make them. This is followed by four pages, four columns each, of its recipe index.
Overall, when looking at what has been crammed into its pages, if one book about Asian vegetables is all you have room for, do consider this a shelf-must. We are delighted it sits on ours. It is the first book about our favorite spinach, one we have grown for years. In it we learned that malabar spinach has other names including Ceylon spinach, and bayam, as it is known in India where it may have originated. Malabar has been cultivated in China for centuries, we knew that, but did not know it can be found in Africa, too. And two other fascinating facts, Chinese women use the berries of this spinach as rouge and men and women have used them to color sealing wax.

Spinach with Tangy Soy and Sesame dressing
Ingredients:
2 cloves garlic, minced
1/2 teaspoon salt
2 Tablespoons soy sauce
1 Tablespoon white vinegar
2 teaspoons chili paste
2 teaspoons sesame oil
2 teaspoons sesame seeds, toasted then crushed while warm
2 teaspoons brown sugar
1 and 1/2 pounds Chinese malabar spinach
1 teaspoon coarse salt
Preparation:
1.Crush garlic and salt together and stir in soy sauce, vinegar, chili paste, sesame oil, sesame seeds, and sugar. Mix well and set this dressing aside.
2. Wash spinach and spin or towel dry, then add the leaves to a pot of boiling water and salt. Blanch for no more than one minute, then drain, and rinse with cold water. Mince coarsely, if desired.
3. Mix spinach with dressing and serve six persons.