Read 5929317 times

Connect me to:

Fresh Chinese
by: Wynnie Chan
London UK: Hamlyn 2004, $19.95, Hardbound
ISBN: 0-600-61191-4
---
Reviewed by: Jacqueline M. Newman
Fall Volume: 2005 Issue: 12(3) page(s): 22 and 23

---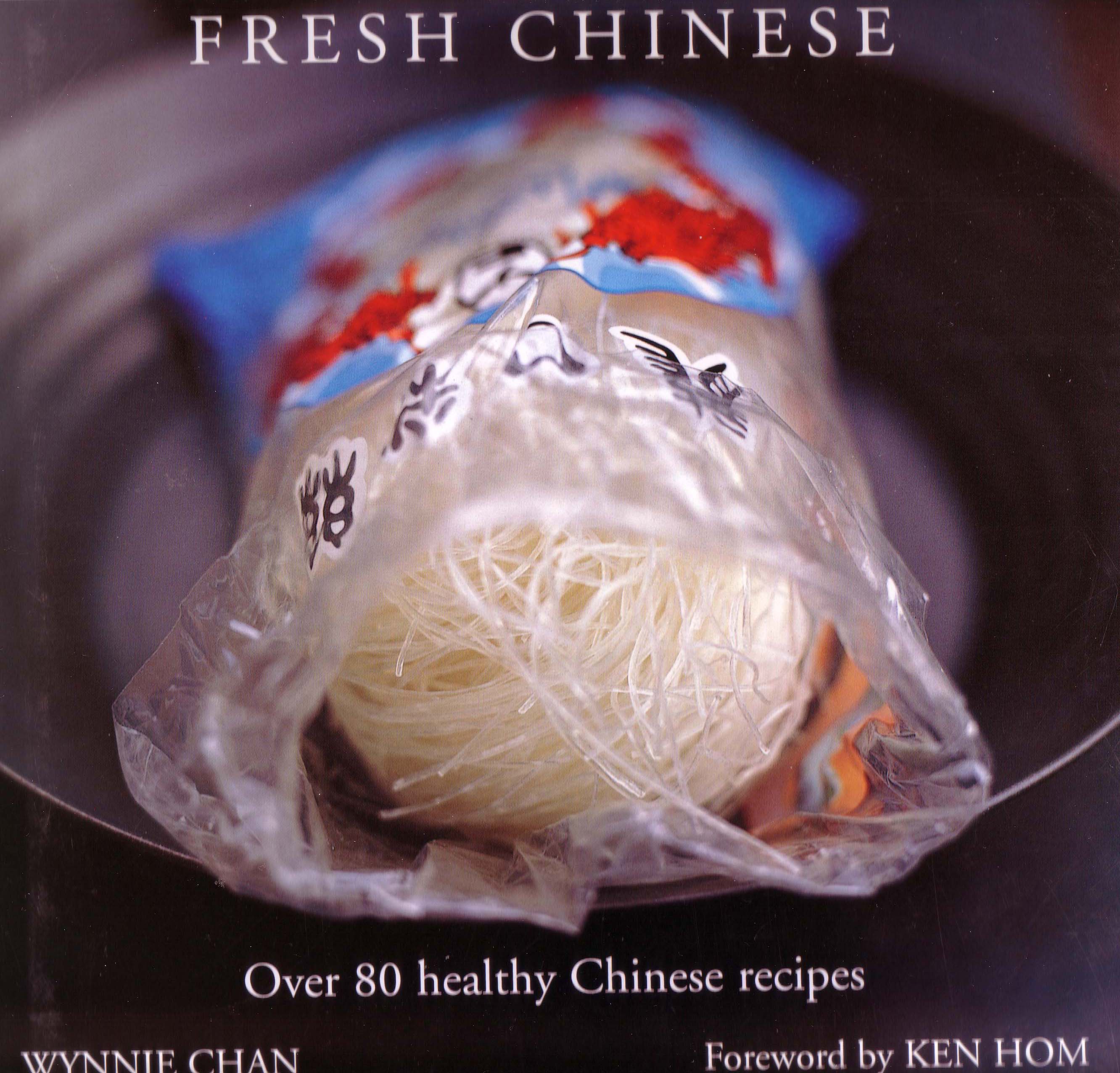 The Foreword by Ken Hom sets the stage, while Eddie Chan, Director of the UK's Chinese National Healthy Living Centre advises the book's purpose. It is to teach chefs and others principles of healthy cooking and reinforce good cooking practices. It does so first explaining the five British food groups, and offers fine suggestions for non-dairy calcium choices, use of tofu, bony fish, green leafy vegetables, and calcium-fortified soy milk. This comes after a few pages about equipment and cupboard ingredients. Then come the recipes, every one with an eight-item nutrient analysis: and most have a tip to make them healthier.
A few of the recipes are loaded with vegetables, others pay them but a mite of attention. Some, both healthy and classic, include new twists to tantalize. One such is the Tomato Shrimp with Mango. Its four tomatoes, one mango, and a pair of scallions help make it a winner; though we liked it even better without the requested two tablespoons of tomato ketchup.
The Quail Eggs with Tofu in a Creamy Peanut Sauce was wonderful. It was nouveau Chinese including a quarter of a cup of soy yogurt. It was somewhat spicy, easy to prepare, and wonderful to consume. However, we did like it better with regular yogurt. The small nutritional difference substituting one for the other is not very important. Vegetarians will delight with it as is, but only if they eliminate its eight quail eggs. We loved them as they provided some taste and texture, and lovely decor, were hard-cooked, peeled, cut in half, and arranged on top.
The Stir-fried Chicken with Lychees and Melon won recognition for Mrs. Jacky Williams in the Chinese Healthy Cooking Competition. It should win a frequent place on everyone's table when fresh lychee and honeydew melons are in season. Using them, chicken breasts, and several seasonings, we liked the dish, then loved it after eliminating its honey.
The recipes are easy to prepare. Fitting into everyone's wanting to eat healthier, they are quick to prepare, even quicker to consume. They are filled with fresh ingredients. A few benefit from a few minor omissions or substitutions, and with or without these, they are mouth-watering.

Tomato Shrimp with Mango
Ingredients:
1 Tablespoon vegetable oil
2 cloves garlic, crushed
2 slices fresh ginger, peeled and minced
1 teaspoon chili oil
2 Tablespoons tomato ketchup
3/4 pound raw shrimp, peeled and deveined
4 tomatoes, chopped 1 large mango, peeled and cubed
2 scallions, diced
Preparation:
1. Heat pan, add oil and add garlic and ginger and stir-fry for one minute, then adding chili oil and ketchup and continuing to stir-fry for another minute.
2. Add the shrimp and stir-fry until they are no longer pink, about two minutes, before adding tomatoes and mango. Stir-fry just until they are warmed, about a minute, them transfer to a serving dish, sprinkle scallions on top, and serve.