Read 5094661 times

Connect me to:

Daughter of Heaven
by: Leslie Li
New York NY: Arcade Publishing 2005, $25.00, Hardbound
ISBN: 1-55970-768-2
---
Reviewed by: Jacqueline M. Newman
Fall Volume: 2005 Issue: 12(3) page(s): 24 and 35

---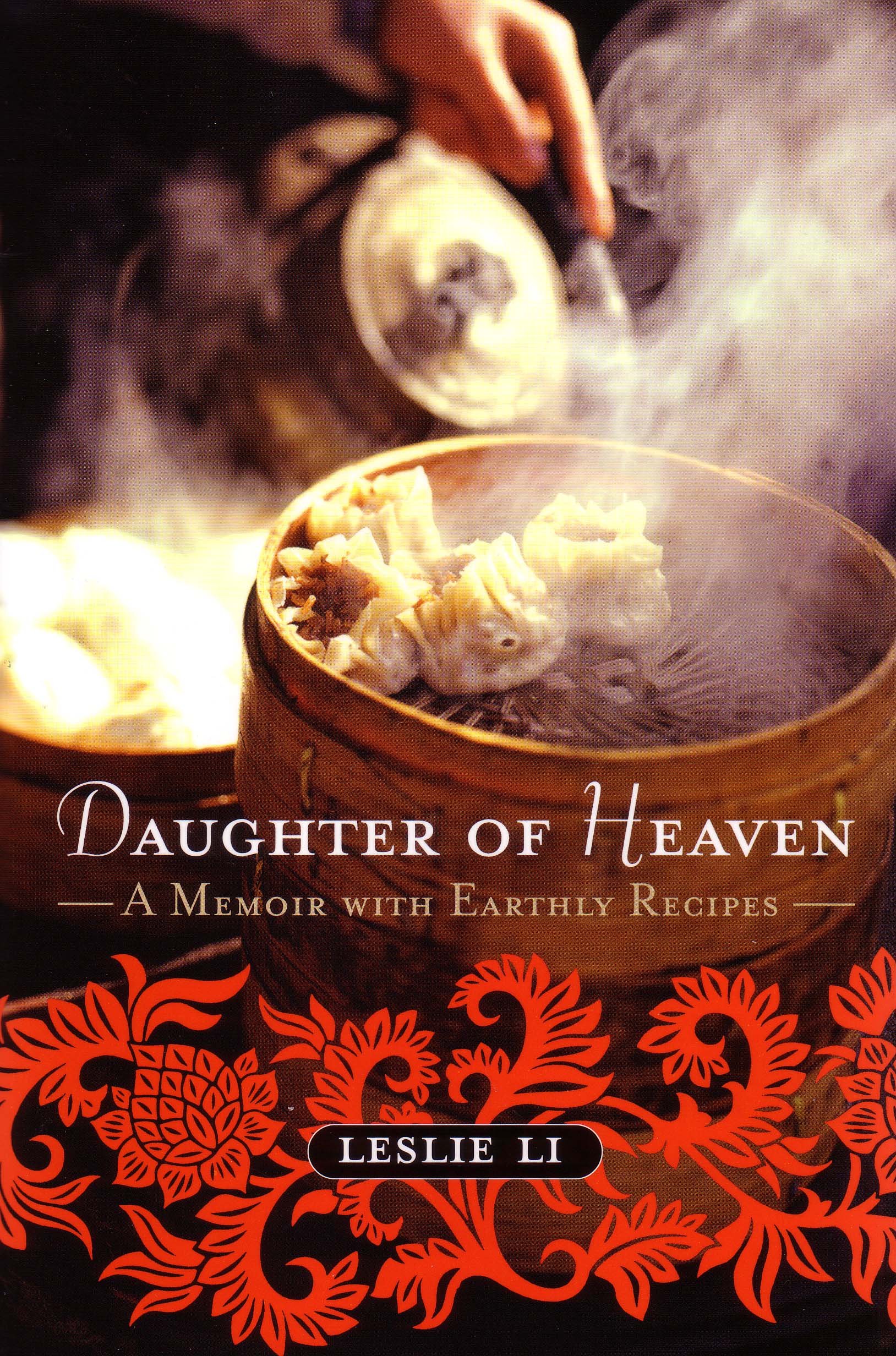 This lovely story is loaded with sights, smells, and tastes of Li Zongren's wife, Nai-nai. No ordinary lady, she is the wife of China's first democratically elected vice-president; and she comes to live with her family in New York City. There, she cooks for them including her American-born granddaughter who, though three-quarters Chinese and one-quarter Polish, knows little of her culinary heritage. Years later, Nai-Nai returns to China, and years after that, her grand-daughter visits her there. She returns once again after Nai-nai's death.
This is a highly personal memoir, one family's saga, and a delectable volume. Every chapter enhances the readers every sense. Every one ends with one or two recipes, delicious words and delicious dishes all.
The book seems part novel, part personal history, and part actual history. It dishes up sentences such as: "By the Tang Dynasty (A.D. 618-907), food was more than just good-tasting; it could be good for you." It enlarges your cultural education with: " Of course, we observed the Mid-Autumn Festival, as it is less poetically called, in New York, when Nai-nai came to live with us...we bought yue bing which we had heard of and knew as moon cakes. We got them from a Chinatown bakery and ate them at home washed down with glasses of chrysanthemum tea." For those who have yet to cultivate a taste for these delicacies, Li goes on: "I wasn't terribly fond of moon cakes–round pastries stuffed with various fillings: orange peel, red-bean paste, date paste, egg yolk, coconut, lotus-seed paste–until I stopped eating them like cookies and began nibbling at them like cake–fruit-cake, Chinese style, which is the western dessert they most resemble. Cut in very thin slices, moon cakes become the satisfying and substantial delicacy they are."
Substantial and satisfying, the book is. Read about this holiday, the Clear Brightness festival, or any other, and prepare and please yourself with Healthy Peanut Sauce Noodles, Steamed Red-bean Buns, Whole Steamed Sea Bass, Gee Ma Wot Mein in English known as Breakfast Noodles, or Pigs feet with Ginger and Sweet Rice Vinegar recipes.
Subtitled: A Memoir with Earthly Recipes, enjoy the sentiments of a very Americanized even though mostly Chinese woman. Learn how she grows to love her Nai-nai and their shared heritage. Delight in understanding why in the end, she savors it and it finally becomes her own.

Breakfast Noodles
Ingredients:
20 to 24 thin wonton skins (about one-quarter pound)
1 and 1/2 teaspoons oyster sauce
1 and 1/2 teaspoons light soy sauce
2 teaspoons sesame oil
1/4 teaspoon Guilin la jiao (hot chili sauce)
1 teaspoon toasted sesame seeds
Preparation:
1. Cut wonton skins into half-inch strips.
2. Bring a pot of water to the boil, and drop the skins into the water and keep them boiling for one minute. Then drain and rinse with hot water, and drain again.
3. Transfer to a bowl and add all the other ingredients. Mix well, and serve.