Read 5929219 times

Connect me to:

Vegetarian Delights
by: Meixian Lee
Taipei Taiwan: Culture and Life Publishing Company 2000, Paperback
ISBN: 957-630-608-6
---
Reviewed by: Jacqueline M. Newman
Spring Volume: 2006 Issue: 13(1) page(s): 24

---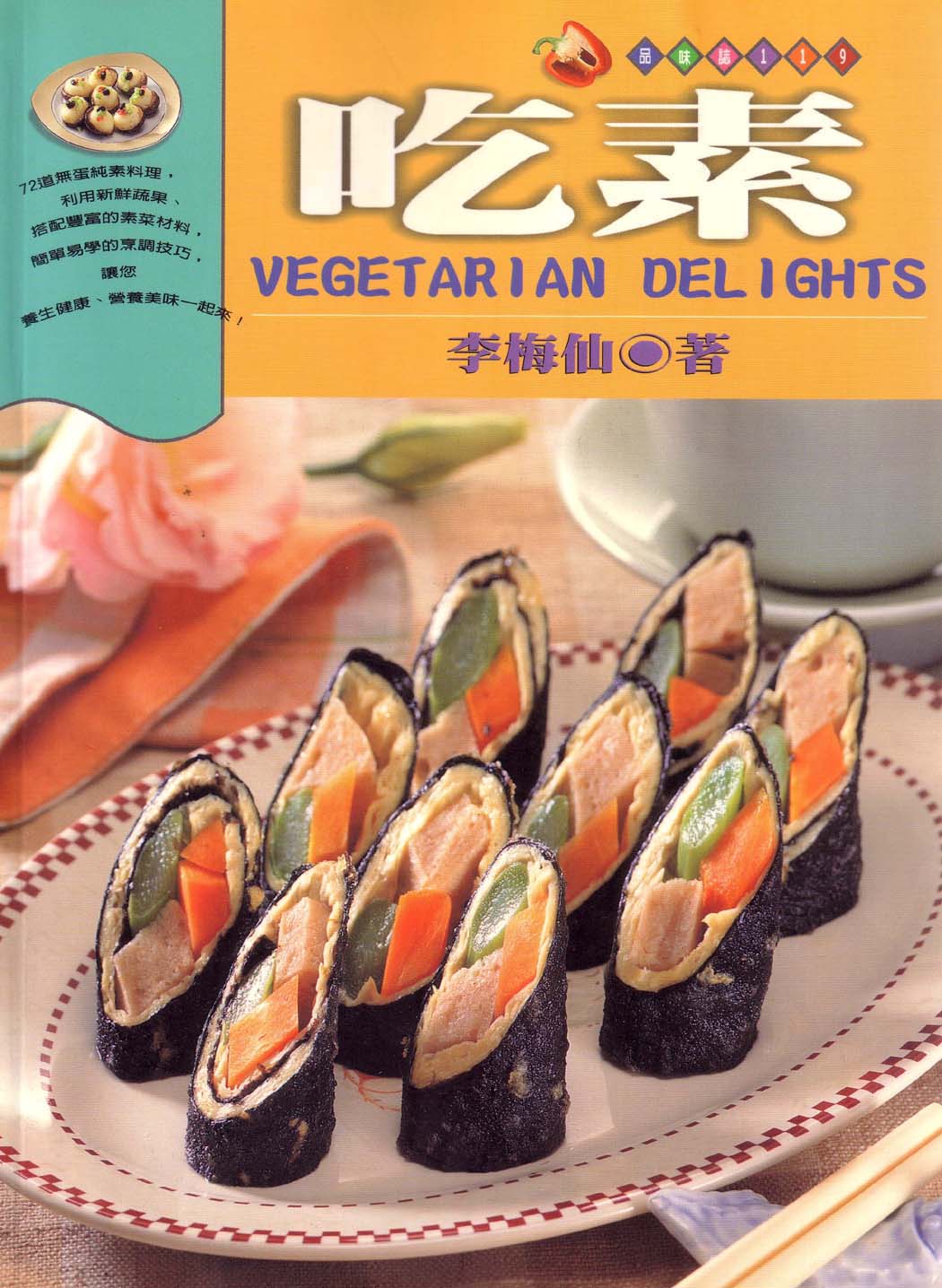 Number 119 in this publisher's series of cook books, this Chinese-English goodie has seventy-two recipes. Folks allergic or for moral or other reasons do not eat eggs, will thrill making its contents. The prolific cookbook-author--cooking teacher illustrates each completed dish with a full-page color photograph. Before any of them, two pages have color photographs of more than fifty vegetarian ingredients, their names in Chinese and English will make a great shopping aid. A small color photograph on each recipe page shows main vegetarian ingredients and is another aid to the unfamiliar.
Non-vegetarians can learn to use bitter melon, Chinese yams, burdock root, oil-fried wheat gluten, bamboo fungus, a host of tofu types, and various mock ordinary and mock organ meats made for the vegetarian, strict Buddhists, and others. Try the stuffed Bamboo Fungus with Tofu and Golden Taro-stuffed Chinese Crullers; they look lovely and are wonderful hot or cold. It is easy to make the recipes in this book. They offer wonderful learning and savoring exercises. Soon we will have tried them all; suggest you do the same.

Stuffed Bamboo Fungus with Tofu
Ingredients:
10 bamboo fungus, hard end removed, then soaked until swollen and soft
1 square firm tofu, mashed well
1 Chinese black mushroom, soaked, stem removed, and minced finely
1/4 teaspoon coarse salt
1/4 teaspoon ground white pepper
2 teaspoons cornstarch, divided in half
10 dried golden needles, soaked in warm water for ten minutes
1/2 teaspoon vegetable oil
5 Shanghai cabbage, each cut in half the long way
1/4 teaspoon vegetable oil
dash of salt
dash of ground white pepper
1/2 teaspoon sesame oil
Preparation:
1. Squeeze excess water from each bamboo fungus, then insert a finger and gently widen the opening.
2. Mix mashed tofu, minced mushrooms, measured amounts of salt and pepper, and one teaspoon of the cornstarch. Then gently stuff each bamboo fungus until about ninety percent full. Tie the open end in a single know with golden needle mushroom. Repeat until all are filled and tied.
3. Oil a plate and put these tied packages on half that plate, all facing the same way. Steam for ten minutes, then remove plate onto a serving platter.
4. Blanch cabbage in boiling water for two minutes, drain well, and set on the same serving plate, on the other end.
5. Heat oil in a small pan. Add dashes of salt and pepper and the sesame oil, and stir. When hot, drizzle over the bamboo fungus and serve.