Read 6299292 times

Connect me to:

Pun-choi and Dried Seafood Cooking Course
by: Kitty Choi
Hong Kong China: Food Paradise Publishing Co., an imprint of Wan Li Book Co. 2004, Paperback
ISBN: 962-14-2918-8
---
Reviewed by: Jacqueline M. Newman
Summer Volume: 2006 Issue: 13(2) page(s): 25

---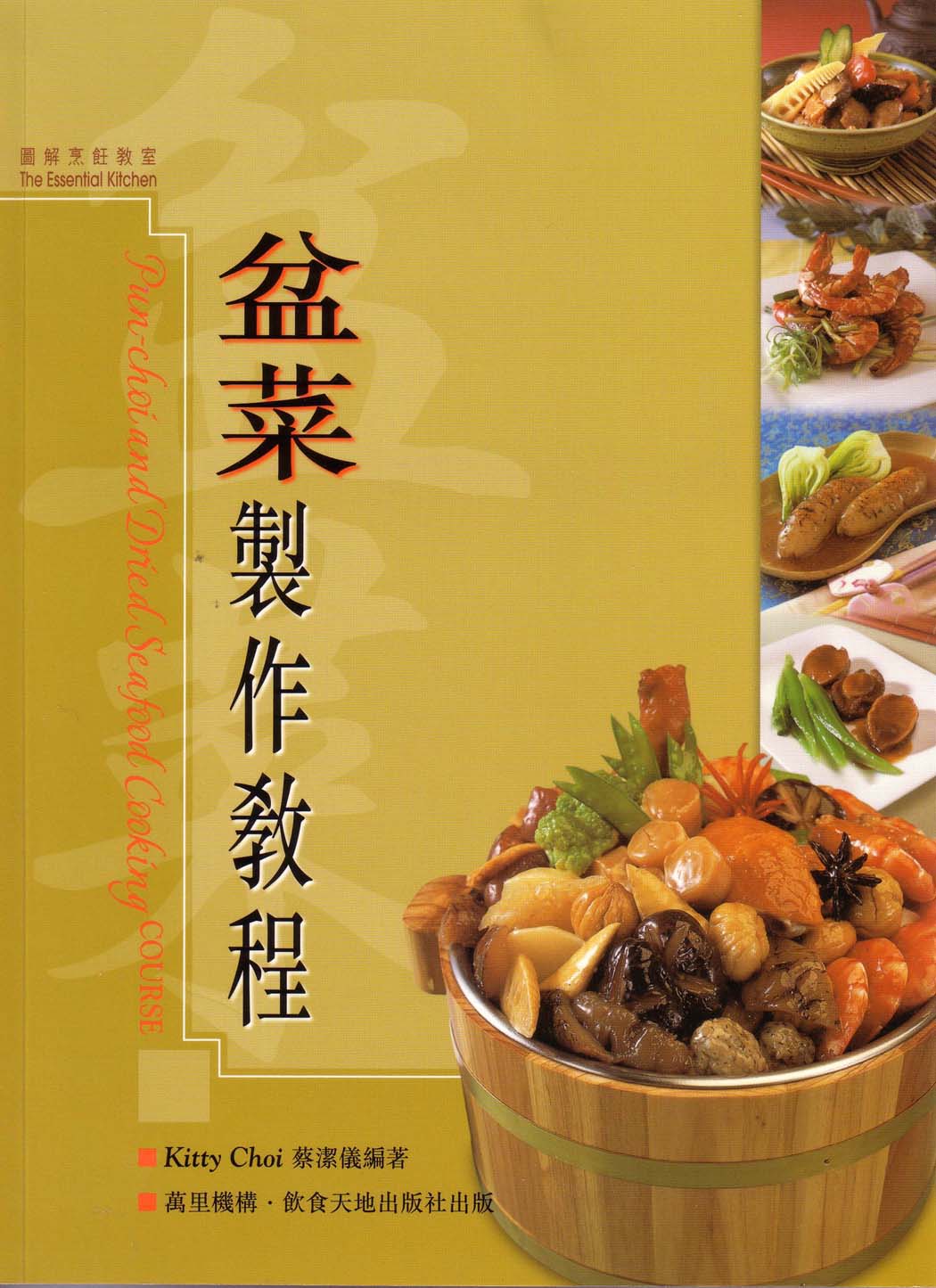 One in Choi's Essential Kitchen series, this book describes a local custom in the walled villages of Hong Kong, the making of punchoi. They are made in large wooden basins layering about eleven pounds of different ingredients. The recipes are Hakka, Shanghainese, Chiuchow, vegetarian, or of other origins. After them, four different dried sea foods and variations are described in detail including abalone, sea cucumber, and fish maw. There are thirty recipes followed by almost the same number for dried scallops, oysters, mussels, prawns, and squid. There are a few recipes with dried non-sea food ingredients.
This book-cooking-course shows how to handle each dried food. It is valuable information rarely described in other cookbooks. Every recipe has a color photograph of its completed dish, several of it in preparation, and a few showing how to handle the sea foods used in it.

Sour Spicy Soup with Shark's Fin and Sea Cucumbers
Ingredients:
3 Tablespoons vegetable oil, divided into two equal parts
2 slices fresh ginger
2 scallions, each tied in a knot
1 teaspoon Chinese rice wine
1 small pre-soaked sea cucumber, shredded
1/4 cup pre-soaked shark's fin, pulled apart into individual strips
1 slice shredded fresh ginger
1 large clove peeled garlic, minced
2 teaspoons spicy bean paste
3 Tablespoons shredded bamboo shoot
3 pre-soaked black mushrooms, stems discarded, and slivered
5 cups ham stock or equivalent water and ham bouillon
5 Tablespoons white vinegar
2 Tablespoons thin soy sauce
1 teaspoon sugar
1/2 teaspoon sesame oil
dash or ground white pepper
1 teaspoon chili oil, or to taste
1/4 cup water chestnut powder mixed with one-quarter-cup cool water
3 Tablespoons crab meat, shredded, any cartilage removed
1 small peeled tomato, coarsely diced
1 Tablespoon frozen baby peas
Preparation:
1. Heat wok, add half the oil, add the ginger slices, scallions, and wine and simmer these together for one minute before adding one cup of water and the sharks fin and sea cucumber shreds. Simmer for them ten minutes, then remove the solids, and set aside, discarding the ginger and scallions.
2. Heat other half of the oil, and fry shredded ginger and garlic for half minute, then add spicy bean pace and mix well, then add shredded bamboo shoots and stir-fry another minute. Pour in ham stock and add sea cucumber and sharks fin shred and simmer for half an hour.
3. Add vinegar, sugar. soy sauce, sesame oil, ground pepper, and chili oil and heat to the boil before adding the water chestnut/water mixture and the crab meat and stir-fry for half minute.
4. Pour into a pre-heated soup tureen, sprinkle tomato pieces and the peas on top, then serve.