Read 5088498 times

Connect me to:

Bird's Nest Recipes for Pregnant Women and Different Age Groups
by: Jungang and Zeng, Shufang Hou
Hong Kong China: Lou Shang yan Wo Zhuang You 2005, Paperback
ISBN: 19-889812-11-8
---
Reviewed by: Jacqueline M. Newman
Fall Volume: 2006 Issue: 13(3) page(s): 21

---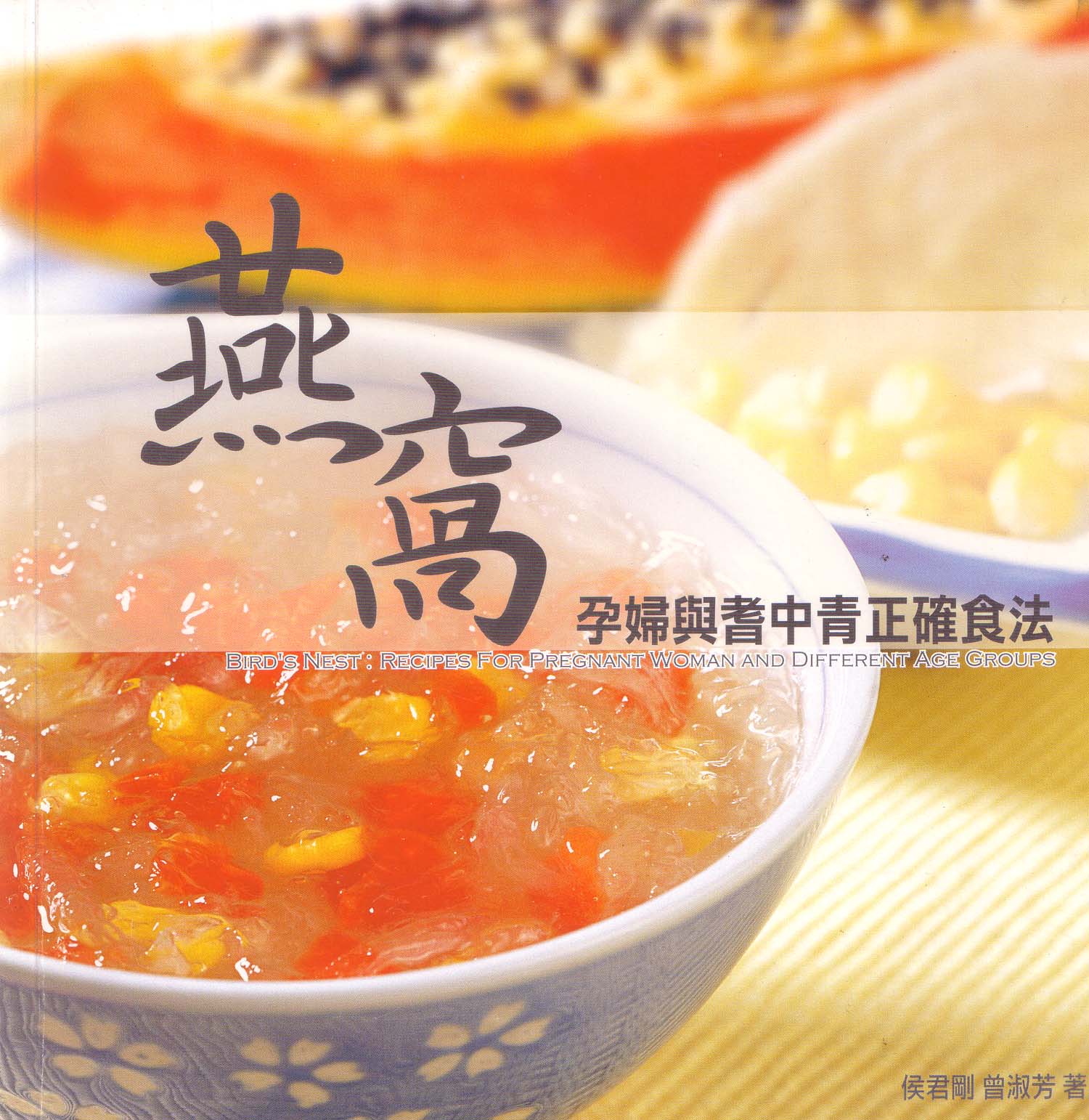 What bird's nest types do exist, when are they harvested, and what beneficial effects and nutrition are known about them? These and eating them are preliminary knowledge in this book. What follows is called 'Advanced Knowledge' and includes criteria for selection, how to tell real from fake, and good from bad. Also included is how to clean, swell, steam, even store them. Following these sections are four others with recipes for four different life-cycle stages including:: Baby and Child; Youngsters; Recovering Patients; Middle-aged and Elderly; and some for all in the family.
This bi-lingual twenty-six recipe book was compiled thanks to the Hing Kee Java Edible Bird's Nest Co., Ltd. Read it and become knowledgeable about this expensive exclusive food item. Learn that four to six hours are common swelling times, forty-five minutes to two hours needed for double-steaming, etc. Then check individual package instructions, as they may differ somewhat due to their processing.
The recipes are focused, the cookbook detailed, and the only one we know that provides recipes for this food by age group. The recipe below is intended for youngsters and all young at heart. It indicates: "Not suitable for people with high blood pressure or itch symptom." All recipes provide this type of information and the nutrition/health values of several of their main ingredients.
The book has one disappointment. That is that the instructions to make a recipe called: Instant Bird's Nest By Myself, are only in Chinese, while the rest of the book is bi-lingual.

Bird's Nest, Chicken, and Ham Soup
Ingredients:
2 Tablespoons dry bird's nest
1/4 pound skinless and boneless chicken breast meat, minced
1/2 teaspoon salt
1/2 teaspoon cornstarch
2 Tablespoons Smithfield-type ham, shredded
2 Chinese black mushrooms, soaked in warm water for twenty minutes, stems removed and discarded
3 cups chicken broth
2 teaspoons water chestnut powder
1/4 teaspoon ground white pepper
1 scallion, white part only, minced fine; green part slivered
Preparation:
1. Soak the bird's nest for four hours until swollen. Rinse well, remove any foreign matter, and set it aside.
2. Mix minced chicken with salt and cornstarch and four tablespoons of water.
3. Shred ham and mushrooms into thin slivers.
4. Bring broth to the boil, add all ingredients, reduce heat and simmer for five minutes. Add ground white pepper and scallions, and serve.