Cornbread and Dim Sum
by: Jacqueline Annette Sue
Corte Madera CA: KhedCanRon 2004, Hardbound
ISBN: 10-9610264-1-3
---
Reviewed by: Jacqueline M. Newman
Fall Volume: 2006 Issue: 13(3) page(s): 23 and 24

---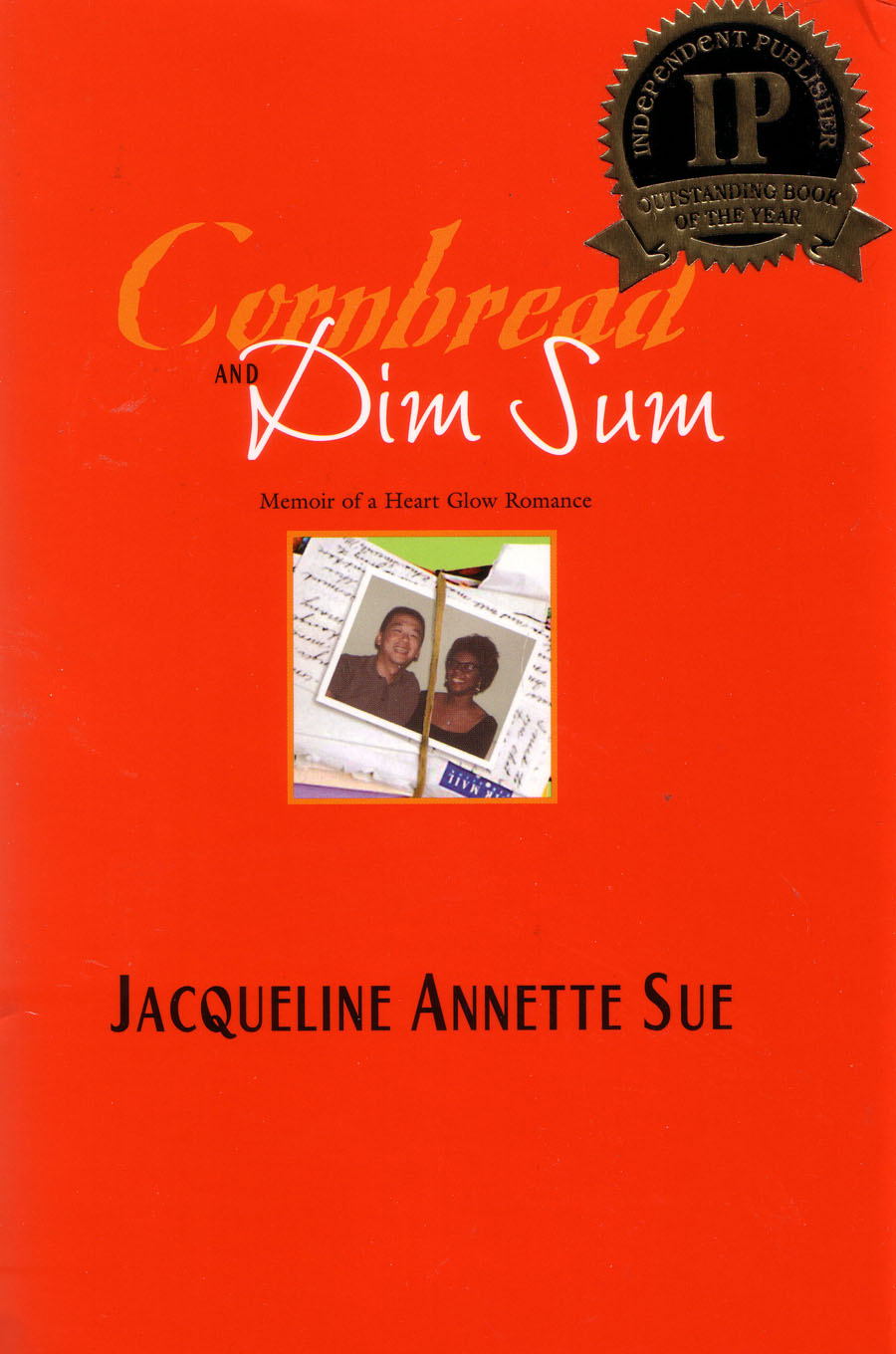 Little is written about Chinese food in a multi-racial milieu. This Memoir of a 'Heart Glow Romance,' the book's subtitle, compels readers to visit the racial divide. Cornbread and Dim Sum won the 'Independent Publisher Award' for Outstanding Book of the Year. Reading it you tells why. As a bonus the book brings economic and social commitment when purchasing it because all proceeds are donated to research for a liemyosarcoma cancer cure. A great deal a great read!
Enjoy the bits about food in a Chinese-Black family and get to know its American-born Chinese husband, his African-American wife, and their Black-Black and Chinese-Black daughters; The book and their family are set in San Francisco in the 1960's, and beyond. A look at the civil rights revolution through the heart and mind of the Black wife is refreshing. It is she who writes about her family's multi-racial characters. Her writing is seductive and compelling; hers a true and terrific story.
A Grant Avenue Chinese restaurant is her courtship eatery, complete with chopstick lessons. A first look at a Chinese kitchen is a revelation, as is a red-egg party. How and what her Chinese husband Frank's mom prepares and serves this daughter-in-law-to-be, the role of food in her and their combined families, and how parents react--nay cope, are topics shared through many perspectives.
Later, when their Chinese-Black daughter marries a Caucasian in a mixed marriage ceremony one gets educated once again. In a Chinese Chah Tao tea ceremony, Jacqueline Sue shares cultural phenomena as she mixes history with understanding. Details and wedding banquets are revelations about the people in this book. Peppering it are tales of their Chinese, Black, White, and cultural combo's in their lives. At family events such as a marriage ceremony, all attend and all appreciate each other in their own cultural ways. You will too.
This book compels racial and marital understandings that most rarely envision and few experience. It looks at a unique and loving and caring interracial relationship that works well and spawns another. The Chinese husband in this family truly believes that whatever goes wrong can be fixed; and he fixes the few that enter their lives. Would that more marriage partners believed and practiced that. For Jacqueline Sue and her warm wonderful husband, they did and we get to know about them and how they cope.
This insightful, fun-, and fact-filled family volume is just wonderful. It transcends differences in race and culture and opens understandings making for wonderful relationships. It can make believers among those whose narrow-mindedness belongs buried with past generational misunderstandings. It should be everyone's window on ways to close society's cultural divides. From one Jacqueline to another, thanks for helping folks cross a chasm that needs closing.