Read 5094478 times

Connect me to:

Desk Reference to Nature's Medicine
by: Steven Foster and Rebecca L. Johnson
Washington D.C.: National Geographic SOciety 2006, $40.00, Hardbound
ISBN: 0-7922-3666-1
---
Reviewed by: Jacqueline M. Newman
Fall Volume: 2006 Issue: 13(4) page(s): 27

---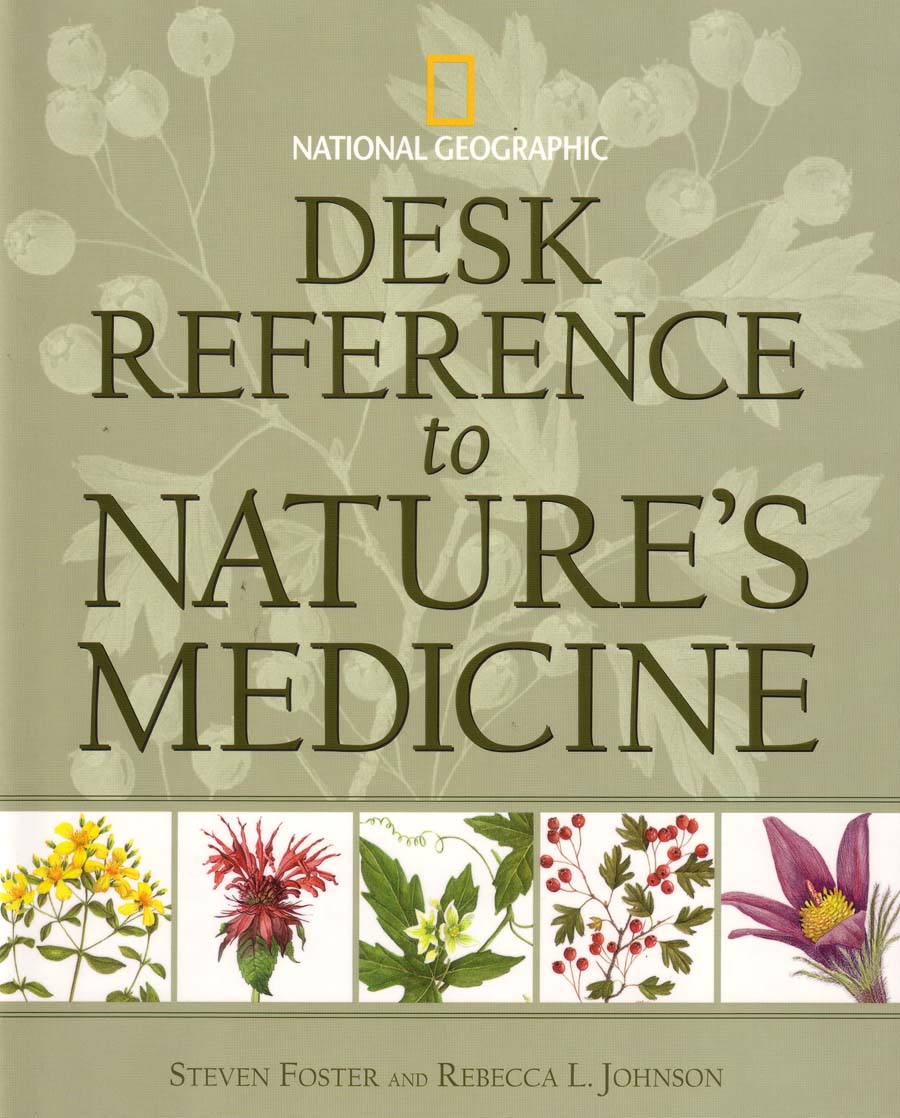 This herbal sampler details about one hundred fifty of the world's more than eighty thousand known medicinal plants. They are presented alphabetically, and randomly interspersed are nine essays, each about a different part of the world.
The six-page one about healing plants in China offers general information about the country, historical overviews, people and textual reverences, and very generic herbal background. Clearly explained, though briefly, is the bridge between ancient traditions and modern Traditional Chinese Medicinal characteristics and practices and well worth reading.
Each individual herb has an illustration and a color photograph, each gives common and botanical names, parts used, a description, some of their traditional and current medicinal uses, cultivation and preparation, and research, each of these in a pair of two-column pages. This book is an excellent introduction to some herbal items; a small map shows their natural habitat and a sentence explains their growth locations. In addition, in very small print at the end of each herb, are two lines suggesting another literary resource or two.
This desk reference is a valuable and handy item. Those consuming herbs would be wise to have it nearby. It ends with a four-page glossary and fourteen pages with small pictures helping in easy plant identification. The four-column twelve-page cross-referenced index is valuable, too.