Read 5094680 times

Connect me to:

San Francisco's Chinatown
by: Judy Yung and the Historical Society of America
Charleston SC: Arcadia Publishing 2006, $19.95, Paperback
ISBN: 0-7385-3130-8
---
Reviewed by: Jacqueline M. Newman
Spring Volume: 2007 Issue: 14(1) page(s): 20

---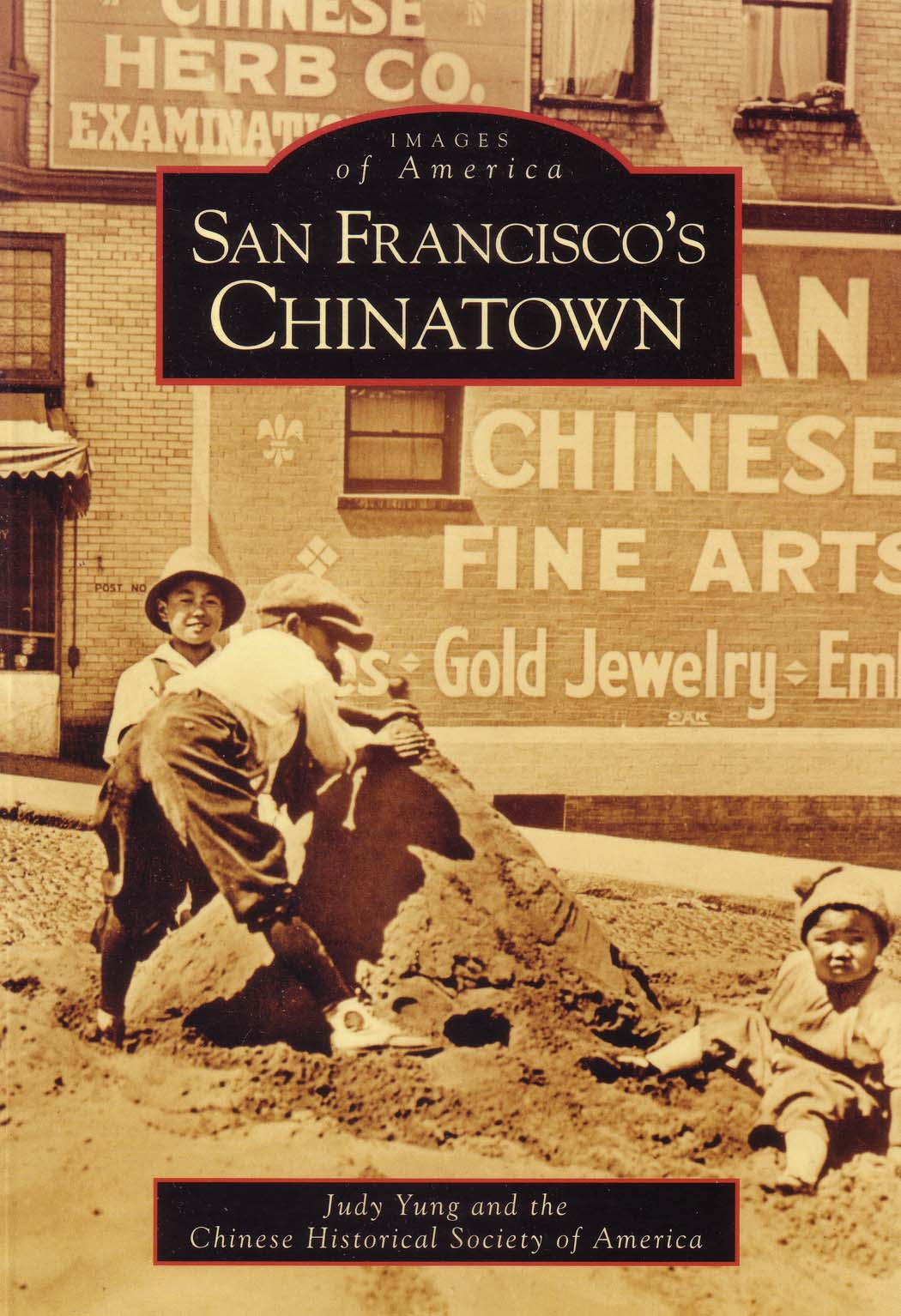 A historical tour on these pages opens eyes beyond conceptions about a neighborhood that many visit but few really know. This book is great! Its profit motive provides proceeds for the Chinese Historical Society, an institution fostering understandings of Chinese experiences throughout the country. This magazine did review two earlier volumes: Oakland's Chinatown and The Chinese Community of Stockton; both in Volume 12(2) on page 19. All similar books are worth their weight in gold and good food!
In this one, we recommend reading the next to last page first, then explore the street map of this oldest and most famous Chinese enclave outside of Asia. Next, return to the first pages and savor its views, facades, and faces. Enjoy the Chinese people's daily life from gold rush times to the present. Pictures of waiters, fortune tellers, cobblers, even Chinatown's earthquake celebrate Chinatown and its people. In four sections, 1848 to today, see Portsmouth Plaza when the city's mayor welcomed three hundred 'China Boys.' View it today when young and old gather at that same plaza. Check vintage and recent pictures, learn from them and their captions. They tell about this community's rich legacy. Read this book if planning to visit and if you already have. There is much to enjoy between its covers.