Read 5088505 times

Connect me to:

Shanghainese Cuisine Makes Possible
by: Michael Tai
Hong Kong China: SCMP Publishing Limited 2006, Paperback
ISBN: 978-962-17-9061-3
---
Reviewed by: Jacqueline M. Newman
Summer Volume: 2007 Issue: 14(2) page(s): 20

---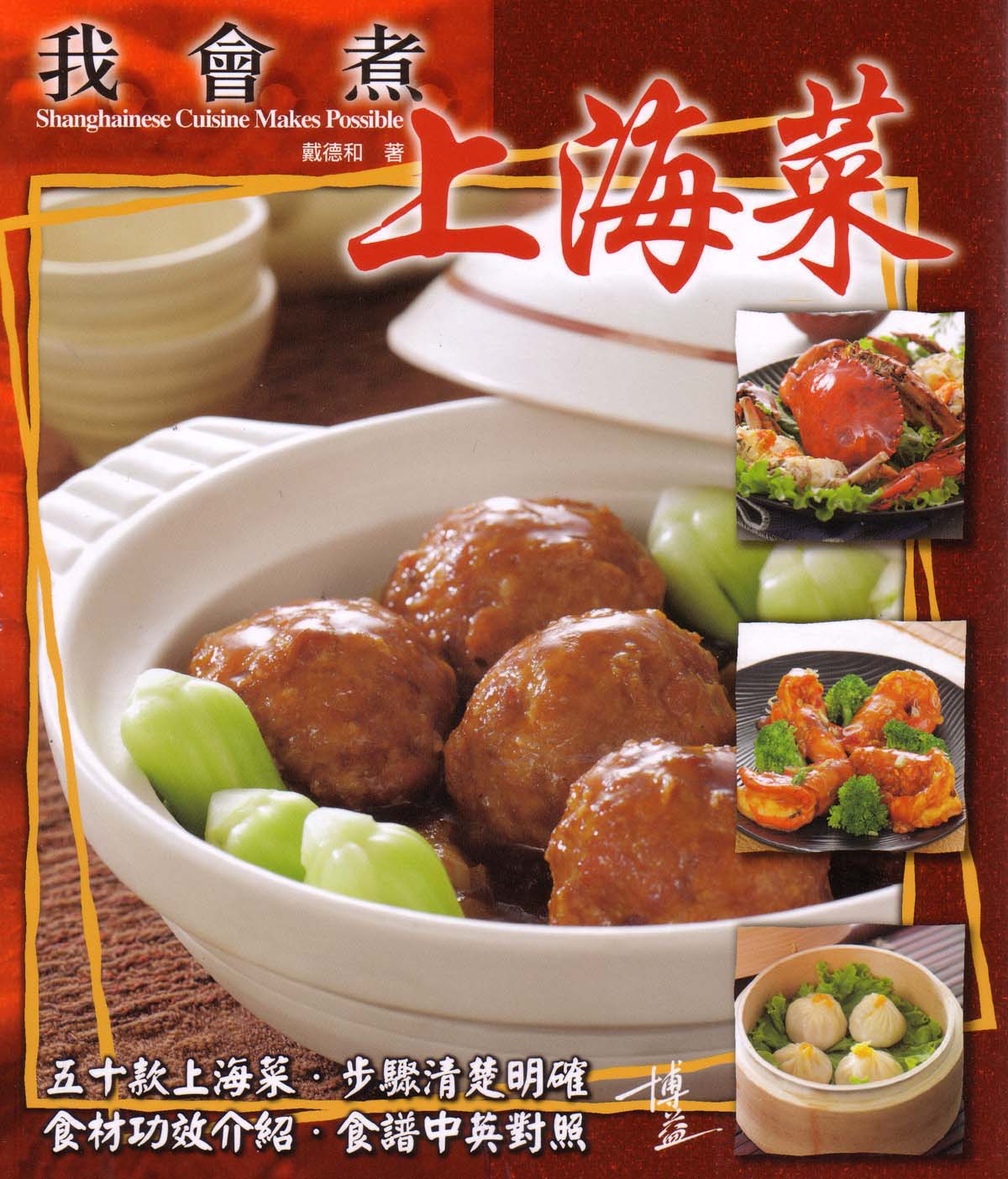 The chef-author, with experience at the Westin Taipei Hotel, develops bilingual recipes with greater care than the translation of the title. Five pages are only in Chinese and come before two pages of Contents. The recipes entice with full-page color photographs; they are inventive without leaving classical Chinese food culture more than a mite.
The very first recipe is new to us, but probably not to chefs who know thousands of Chinese recipes. Called Jellyfish and Mountain Jelly Vegetable Rolls, its special vegetable is from Xuzhou. The recipe dates back some 2200 years from the Qin dynasty (221 - 206 BCE). After the recipes, the book details thirty common and lesser known foods, tells about some of their health implications, the mountain jelly vegetable among them. Using an entire jellyfish head, the recipe encloses this vegetable wrapping inside the jellyfish head as if it were a sheet of seaweed.
Among the other fascinating recipes are Shanghainese Steamed Dumplings. They are clearly detailed, classically made, and wonderfultasting. Sauteed Scallops with XO Sauce update an ancient scallop dish; and Claypot Braised Chicken with Chestnut is a common home delight always popular among Shanghai folk.

Claypot Braised Chicken with Chestnuts
Ingredients:
1 pound chicken thigh meat on the bone
1 egg white
1 Tablespoon cornstarch
1 teaspoon thin soy sauce
1 four ounce or large package pre-cooked chestnuts
4 dry Chinese black mushrooms, soaked twenty minutes, stems removed
1 leek (white only) washed well, slivered in two-inch lengths
1 scallion, cut same as the leek
1 Tablespoon vegetable oil
1 Tablespoon oyster sauce
2 Tablespoons Chinese rice wine
1/2 teaspoon ground white pepper or Sichuan pepper
1 teaspoon sugar
1 teaspoon dark soy sauce
Preparation:
1. Cut chicken thighs into two-inch pieces, then mix them with the eggwhite, cornstarch, thin soy sauce. Cut chestnuts in half, and quarter the black mushrooms and set them aside. Heat wok or fry pan and add the oil and saute the scallion for half aminute. Add the mushroom mixture and stir-fry for one minute then adding the chicken mixture and stir-fry another minute.
2. Transfer chicken mixture to a claypot and add the oyster sauce, rice wine, pepper, sugar, and dark soy sauce. Add half cup of water, cover, and simmer twenty-five minutes. Top with half the leeks stirring them in; put the rest of them on top for decor just before serving.