China Modern
by: Ching-He Huang
London UK: Kyle Books 2006, Hardbound
ISBN: 1-904920-47-0
---
Reviewed by: Jacqueline M. Newman
Fall Volume: 2007 Issue: 14(3) page(s): 21

---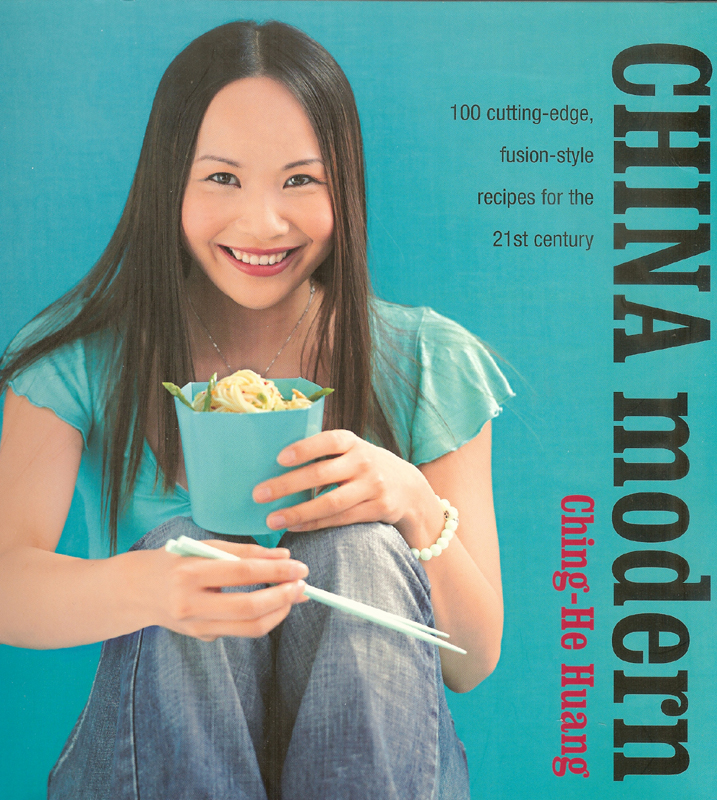 More than a hundred recipes in a book by a young enthusiastic author are within the covers of this fusion-style Chinese cookbook. The Taiwanese-born author lived in South Africa, at age eleven came to and has remained in London ever since. She calls the recipes 21st century. Maybe so, but they are well-grounded in the past, and are recipes her grandmother used to make.
Huang's cookery leaps into many Chinese provinces, and expands to incorporate the rest of Asia. She marries basic culinary strengths from them all, and combines them into great dishes mixing single-culture and fusion-style foods. The results share her passion for health, and her concern for a healthy body.
Color photographs by Kate Whitaker and Gus Filgatre show off modern take-out favorites, traditional home cooking, and foods that blur boundaries. From the lowdown about woks and Chinese cooking techniques through the food glossary and recipe index by cooking technique, Huang's passion shines through.
No wonder. This rising star of modern Chinese cuisine has a degree in economics, owns her own company that produces noodle and salad dishes, has a UK-TV cooking program called Ching's Kitchen, and draws on her own culinary experiences to reinvent dishes that reward. Many are simply marriages of old and new that fit into the life-styles and tastes of the young. They can easily fit into yours.
The recipes are detailed and delicious, be they Beef and Chili Bamboo Shoots in Butterhead Lettuce, Zhejiang Mein, Lemon Chicken Burger with Roasted Sweet Potato Fries, or Chocolate Sesame Balls. They represent her family's compassion for all living things. Her Buddhist heritage makes them mostly thifty and vegetarian. The Once-a-month Savory-Sour Vegetarian Noodle Soup is cause for all to share her convictions. Its simple seasoned broth has buckets of add-ins.
Many recipes mix cultures as does the Peking Duck Sushi and the Chicken Curry Sauce with Spring Onion Flatbread. These modern Chinese dishes are creative and tasty. They are worth putting on anyone's company table. Get her book and then put her Bacon and Egg-Fried Rice or any of her noodle dishes on yours and realize how East and West have shaped her thinking; and how they might impact yours.