Read 6282802 times

Connect me to:

Feast of Flavors from the Chinese Kitchen
by: Khoon, Yeo Puay and Illydea Seulasteri, editors
Laval, Quebec Canada: Green Frog Publishing 2005, $22.95, Paperback
ISBN: 2-89455-179-7
---
Reviewed by: Jacqueline M. Newman
Spring Volume: 2008 Issue: 15(1) page(s): 16

---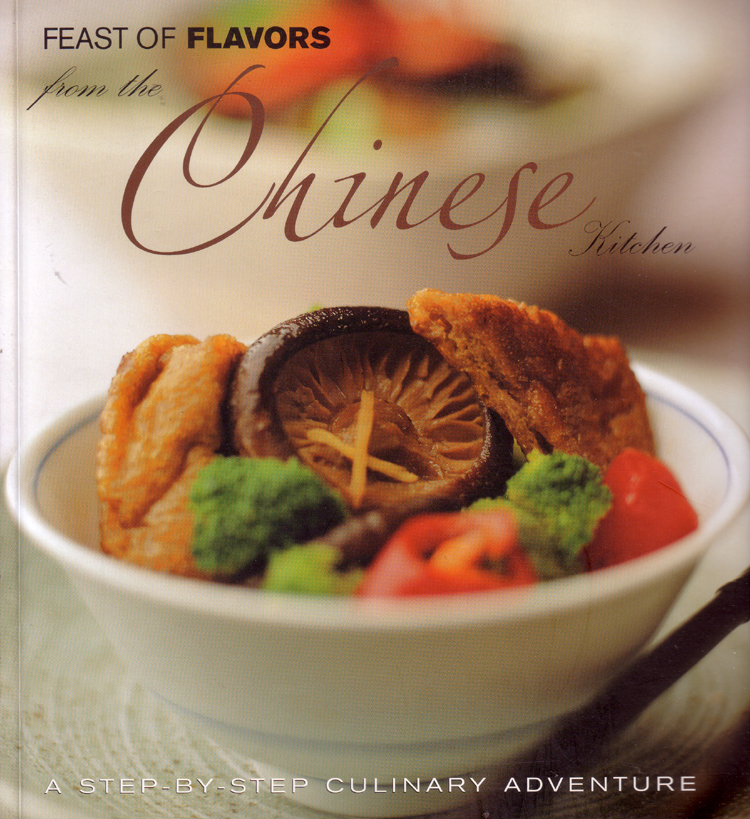 Beginning with definitions of a dozen techniques, a valuable item for those unfamiliar with cooking terms, this book includes two pages about eight cooking techniques, Chinese style. The one about boiling does a fine job of detailing three of them: Poh, Sap, and Luk. With two pages about Chinese cooking utensils, and a page of weights and measures similar to others by this publisher, this might be a great beginner's cookbook.
The recipes follow, each with a full-page photograph of its completed dish and three smaller ones of steps in preparation. All list ingredients and have detailed instructions. A six-page glossary of twenty-nine ingredients, color photographs illustrating most of them; and a single-page three-column index complete the book.
The methods may be easy, but some use more than twenty ingredients. If measuring things is problematic, worry not. Most are simply mixed together. The final test is taste; is it worthy of the effort expended? Try the one below with a half dozen ingredients, and decide for yourself. Our guests approved.

Bean Sprouts, Carrot, and Salted Fish
Ingredients:
1 piece salted fish, about two ounces
4 Tablespoons vegetable oil
1 clove garlic, peeled and chopped
1 pound bean sprouts
1 small carrot, peeled and shredded
1/2 Tablespoon light soy sauce
Preparation:
1. Soak salted fish in water for a few minutes, then drain, and slice thinly.
2. Heat wok, add oil, and brown the garlic before adding the salted fish. Fry the fish until fragrant, and set aside.
3. In the same oil, fry the bean spouts and shredded carrot for two minutes, then season with the soy sauce, and put in a serving bowl. Garnish this with the salted fish and serve immediately.