Read 5929226 times

Connect me to:

Unforgettable Taste of Chinese Cakes
by: Lai Lik Keung
Hong Kong : Hai Bin Book Company 2006, Paperback
ISBN: 988-202-419-X
---
Reviewed by: Jacqueline M. Newman
Summer Volume: 2008 Issue: 15(2) page(s): 23 and 24

---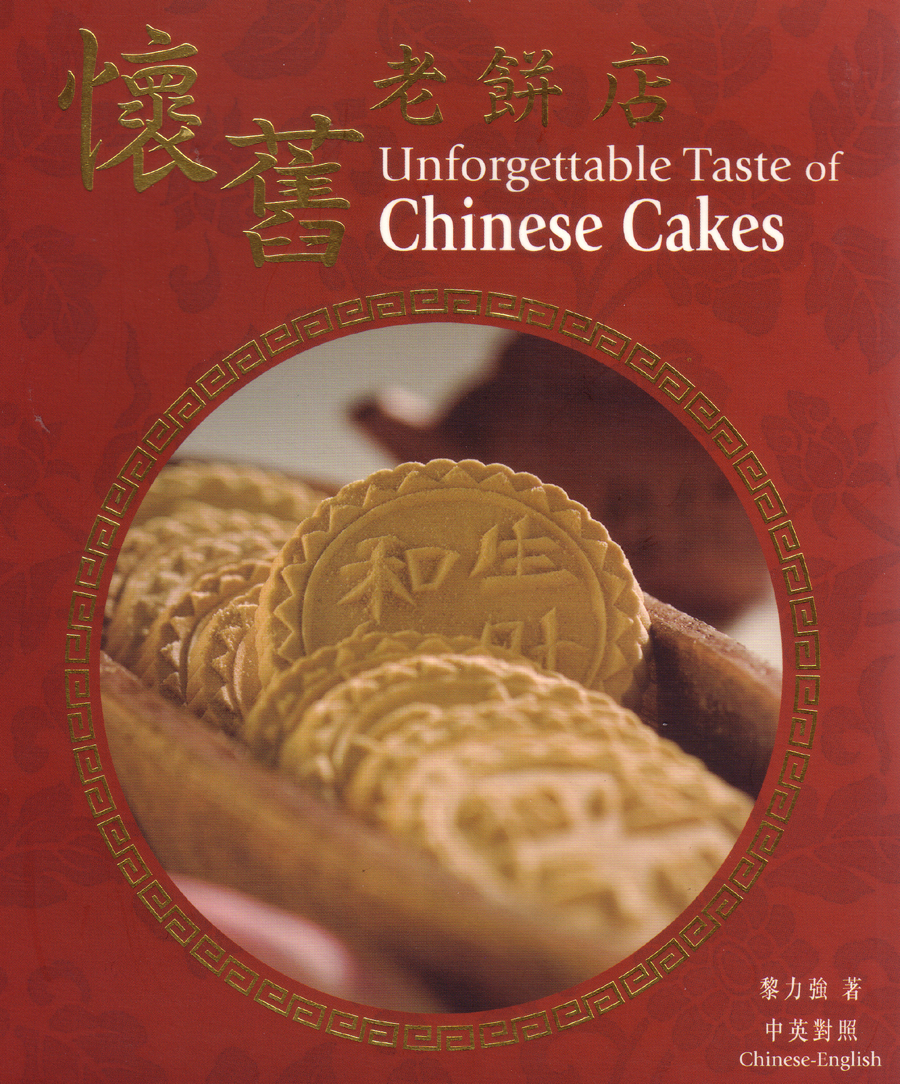 The author is a member of the Bakery, Confectionary & Cakes Trade Workers Union, and a culinary instructor. As pastry chef with more than thirty years of experience, his recipes are well thought out, easy to make, and a good representation of popular Chinese cakes and pastries. There are unforgettable classics such as Almond Cookies and Sesame Cookies, and less well-known ones called Ox Ears and Pig Cake in Basket. There are also tempting buns such as Steamed Peach Bun with Lotus Seed Paste and Steamed Vegetable and Pork Bun. Included are fantastic pastries you probably know including Walnut Cookies and Candied Winter Melon Cake; also those you may never heard of including Wife Cake, and Chinese Jumbo Cake. There is also a recipe for using leftover moon cakes called Xiao Feng Cakes. The book ends with half dozen cakes called: Irresistible Desserts. In this set, we loved the Basked Cake with Duo Fillings and of course the Egg Custard Tarts, Hong Kong Style.
We also loved reading about Guangzhou influences on teahouse culture and buns, and why the Chinese love cakes. We especially loved the last page called 'Kill the one on horseback.' It is about Crispy Puffs in Syrup, known as Sa Qi Ma. They are a famous Manchurian dessert now popular in Hong Kong, where they call them Mazai.

Crispy Puffs in Maltose Syrup
Ingredients:
6 Tablespoons cake flour
1 medium egg
1 Tablespoon and one teaspoon vegetable oil
1 Tablespoon and one teaspoon confectioners sugar
1 teaspoon baking powder
2 cups oil for deep frying
3 Tablespoons granulated sugar
1/2 cup and two tablespoons maltose syrup
Preparation:
1. Mix flour, egg, the tablespoon and the teaspoon of vegetable oil, confectioners sugar, and baking powder. Then knead into a dough and continue to knead for twenty minutes.
2. Cut the dough into short thin strips, and set aside.
3. Heat oil and deep fry the dough strips until they are light and puffy. The drain on paper towels. When cool, press them into a wooden or metal mold.
4. Make syrup of one tablespoon and one teaspoon of water and the granulated sugar. Bring to the boil, add the maltose, and return this to the boil. Remove from the heat and pour this over the pressed dough strips.
5. As soon as it sets, cut into twelve rectangles and remove them from the mold onto a serving plate.