Read 5244307 times

Connect me to:

My China
by: Kylie Kwong
New York NY: Viking Studios, an imprint of Penguin Books 2007, $55.00, Hardbound
ISBN: 978-0-670-01879-60-340-81118-8
---
Reviewed by: Jacqueline M. Newman
Fall Volume: 2008 Issue: 15(3) page(s): 24

---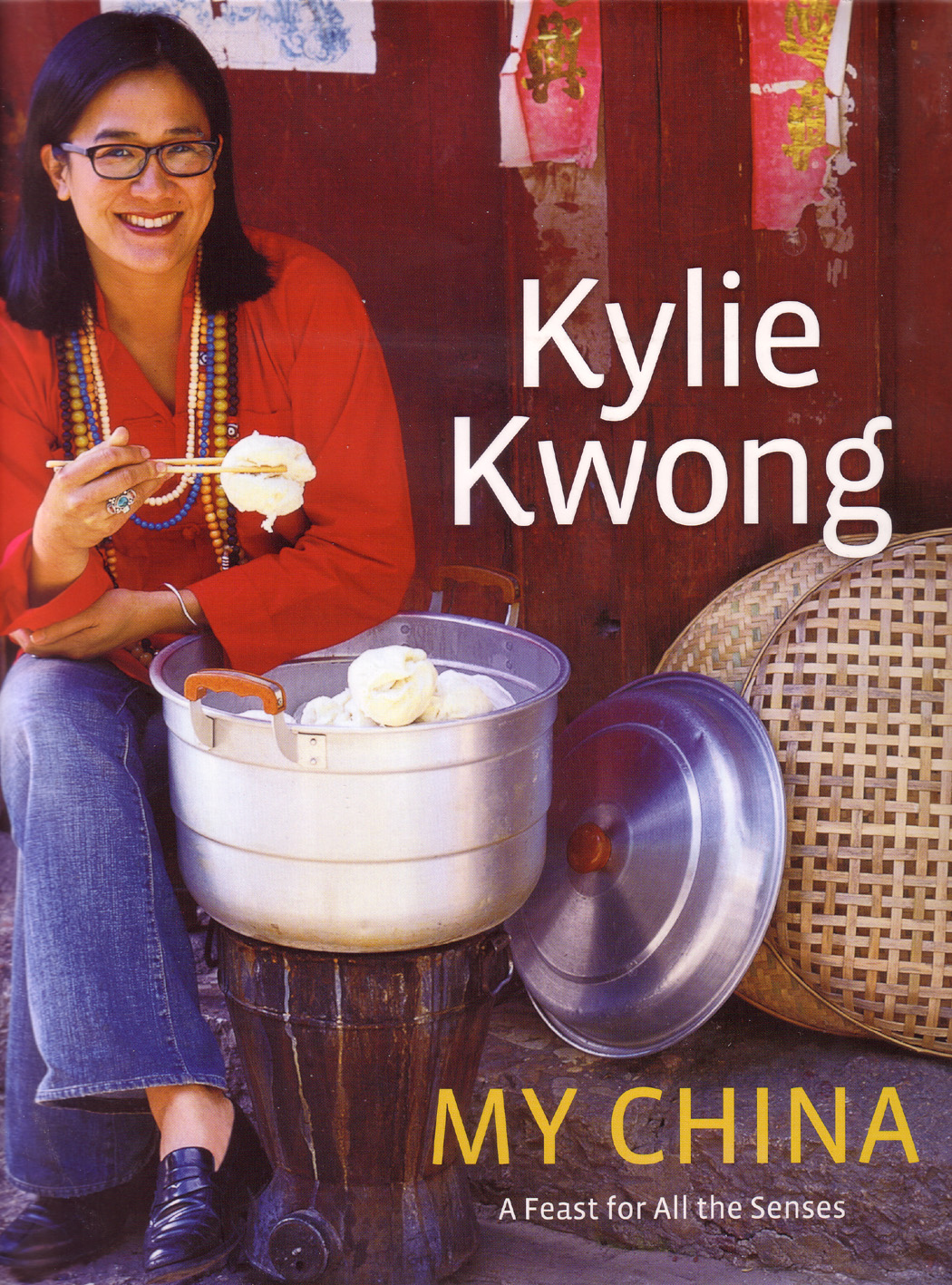 Renowned chef and cookbook author, Kylie Kwong writes about her culinary tours of China and Tibet. This book, her fourth, begins in Toisan which is her ancestral village. Through it, are stories of travels throughout the country; those and eighty recipes learned along the way.
Subtitled: A Feast for All The Senses, many color photographs by Simon Griffiths are illustrative of foods and places visited. Some not as good as they could be because some of the pages and the pictures suffer from being able to read through to the previous or following one. In spite of this minor misgiving, enjoy going along as Kwong 'goes home' on this life-enhancing project. Go along and cook and eat with her in Yangshou and along the Li River, in Lijiang at the Tiger Leaping Gorge, in Chengdu, Lhasa, Xian, Beijing, Shanghai, Hangzhou and Wuzhen, and in Hong Kong.
Kwong finds a mix of cookery styles, cookery tastes, and levels of culinary sophistication. One gets the impression she knew this not before arriving in China. She tastes many foods and cooks in many homes and small restaurants, and most often finds the food irresistible in her ancestral homeland. She wants to try everything as she points out travelers are wont to do, and she warns about putting on a few extra kilos around the waistline. She does this as she sips and savors mediocre, ordinary, and exceptional Chinese food.
For those who have never been to China, and those who visited there many times, the enthusiasm of this non-Chinese-speaking Chinese female chef is infectious. Her engaging never-seen-before relatives and others whose heritage she shares is contagious in spite of her disdain for what she refers to (on page 61) and elsewhere as the "rather ordinary restaurants serving dreadful, MSG-laden imitations of Chinese cuisine" that she encounters.
Her sometimes less than laudatory language of things seen and savored can leave a bad taste in the mouths of some. That she and her restaurant in Sydney, Australia support sustainable agriculture may help explain her position as she compares her mum's cooking with her new-found roots. Not all her experiences please even though this is her heritage.
We found it sad that her travels and her book conclude (on page 477) by saying "on several occasions, I was bitterly disappointed with the food we ate in China." Juxtaposed on the same page is "I gained a renewed appreciation of the many factors that have influenced Chinese cuisine" and "the sad reality is that the choking pollution so prevalent in China inevitably affects every part of the food chain."
Should the text be troubling, try the recipes. They are tasty, often terrific. The Country-style Egg and Tomato Salad, the Fresh Black Cloud Ear Fungus Salad, and the Hot and Sour Cucumber Salad reveal what few know; that China does eat salads and other cold foods.
Mrs. Xu's Prawns with Longjing Tea are wonderful as is the Flying Dragon Silk Squash (below). Other recipes tested and tasted include the Rice Congee with Salty duck Egg, the Lion's Head Meatballs, Chicken Braised with Soy Sauce and Shao Hsing Wine, and the Stir-fried Razor Clams with Black Bean and Chili Sauce. There is much to enjoy in this hefty volume; and we did.

Flying Dragon Silk Squash
Ingredients:
1 and 1/2 pounds silk squash (or large zucchini)
2 Tablespoons peanut oil
6 thin slices fresh ginger, cut into thin strips
2 garlic cloves, peeled and finely chopped
2 Tablespoons Shaoxing wine
2 Tablespoons thin soy sauce
1/2 cup chicken stock or water
1 teaspoon sesame oil
Preparation:
1. Prepare the vegetable by peeling and removing the ribs and some outer skin from the silk squash. Then cut each one in half crossways. Carefully score each piece at one-quarter inch intervals not cutting through to the bottom (using one chopstick on each side of the vegetable is a useful way to prevent cutting through the entire piece). This makes the 'flying dragon' look.
2. Heat wok, add the oil, and then add the ginger, garlic, and the vegetable and stir0fry for three minutes.
3. Next, add wine, soy sauce, and chicken stock and simmer gently, uncovered, for five minutes or until the vegetable is tender.
4. Drizzle with sesame oil and serve.