Read 5088501 times

Connect me to:

Dried Seafood & Chinese Foodstuff
by: Chiu-Fai Tsoi
Hong Kong China: Hai Bin Book Company 2007, Hardbound
ISBN: -988-202-529-5
---
Reviewed by: Jacqueline M. Newman
Winter Volume: 2008 Issue: 15(4) page(s): 22

---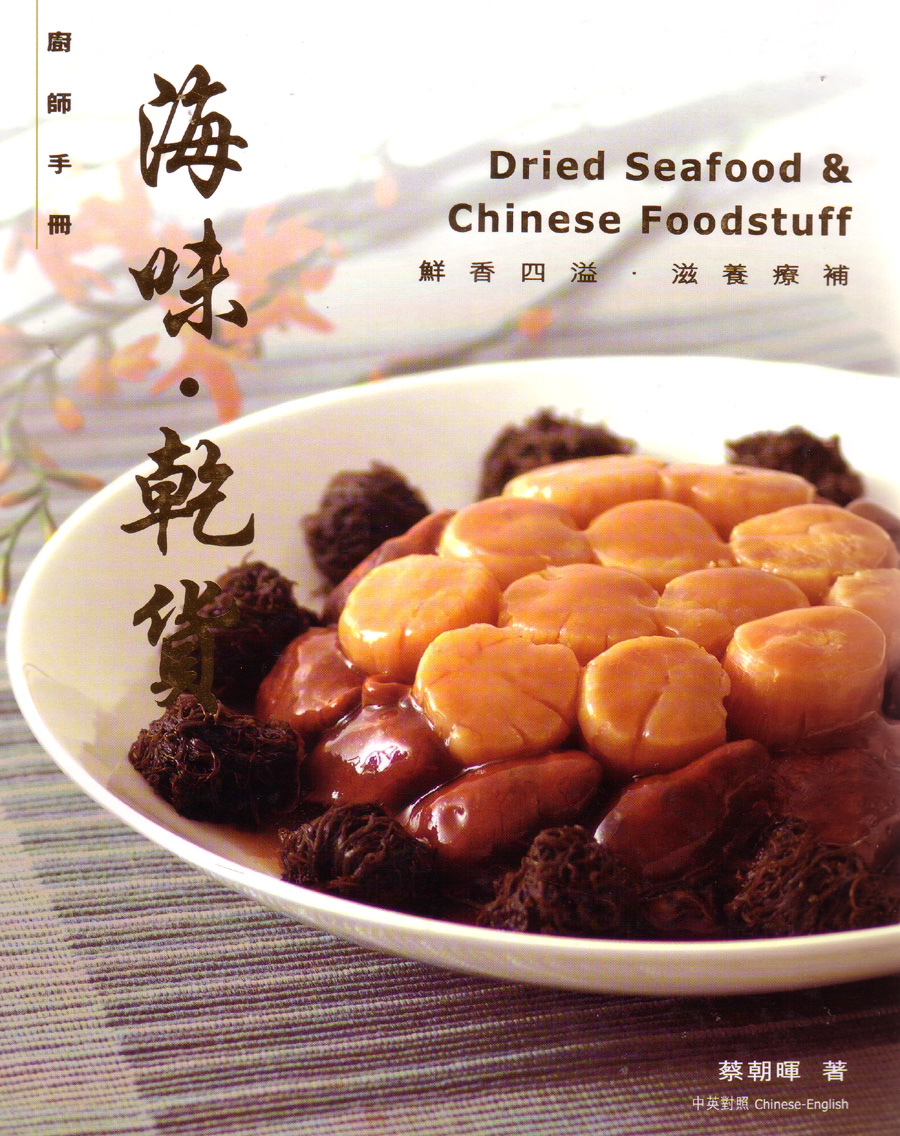 This volume with an internal spiral binding, is in the same series as the one other one by the same author. It is about bird's nest, Chinese cordyceps, ginseng, the ling zi fungus, dried scallops, dried mantis shrimp, Jinhua ham, etc. It has lots of information on their various types, how to rehydrate each of them, some therapeutic values, insider chef tips, etc.
The color pictures and information are detailed, and this volume has seventy-four recipes for the ingredients mentioned in its title. Some are for hasma also known as snow frog jelly. Others are for mushrooms such as black, winter, bei jiang, straw, monkey head, bamboo, wood and cloud ear, yellow, white, and elm ear fungus, black truffles, and for matsutake mushrooms. Information is provided for black moss, dried longans, goji berries, different types of dried seafood, dried and salted fish, turtle, kelp, and many other dried ingredients.
The volume, like the others in this five-volume series, has many unusual recipes including one for bird's nest omelette. After the recipes, the book ends with stock and sauce making techniques, preparing sweet and sour pickles, making a five spice rice mix, preparing ginger wine, and other basic supporting ingredients.
This is the fifth cookbook in 'The Chef Series,' the other one reviewed in this issue was the first; to date we have not learned the names of other ones. This book says: "I sincerely hope you would keep on supporting my upcoming cookbooks." We will and plan to share names and details of the others as soon as we locate them.

Bird's Nest Omelette
Ingredients:
2 teaspoons vegetable oil, divided into two batches
3 Tablespoons dried bird's nest fragments or pieces
4 eggs
1/2 teaspoon sugar
1/2 teaspoon chicken bouillon powder
1 Tablespoon cornstarch
2 Tablespoons slivered or minced fully-cooked smoked ham
1 sprig Chinese coriander leaves, leaves torn into ten small pieces
Preparation:
1. Brush the first batch of oil onto ten Chinese ceramic soup spoons )or small molds).
2. Bring two cups water to the boil, add dried bird's nest pieces, and boil them for three minutes, then remove with a fine strainer, and discard the water. When partially cooled, squeeze out any remaining water.
3. Beat eggs for two minutes, then add sugar, bouillon powder, and cornstarch, and beat another half minute. Add bird's nest pieces and stir gently before pouring into the oiled ceramic Chinese soup spoons. Carefully place these filled spoons on a steamer rack and put it over boiling water to steam for three or four minutes, no longer.
4. Heat a wok or small fry pan and add the second batch of oil. Carefully slide the omelettes into the pan and fry them for one minute per side. Remove the omelettes from the pan and line them up in a thin long dish. Sprinkle the ham on them, then the coriander, and serve.