Read 5929276 times

Connect me to:

Woman Who Ate Chinatown, The
by: Shirley Fong-Torres
New York NY: iUniverse 2008, $17.95, Paperback
ISBN: 978-0-595-44867-8
---
Reviewed by: Jacqueline M. Newman
Spring Volume: 2009 Issue: 16(1) page(s): 20

---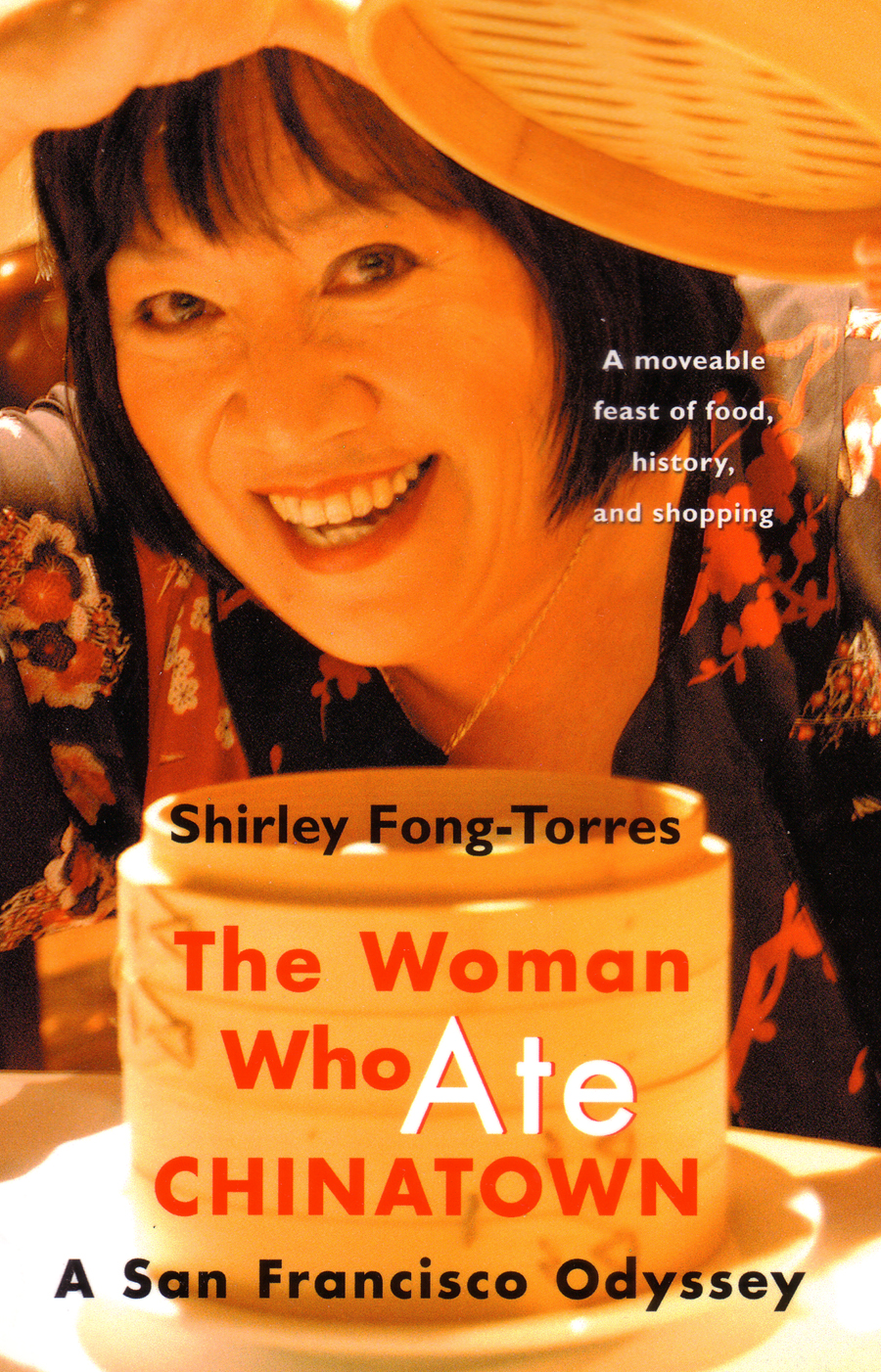 This author has guided thousands each year through San Francisco's Chinatown. Now it is your turn to get to know Portsmouth Plaza, the Buddhist Universal Church, Chinese telephone exchange, Grant Avenue, Jackson and Stockton Streets, and many alleys, places, celebrations, traditions, and festivals, even some Chinese philosophy.
Learn about the author's family and her hometown , which is Oakland's Chinatown. Learn more about San Francisco, a place she tours almost daily. Read about past and present and the Chinese nightclub era. Ingest her appetite for sharing quirky anecdotes, respected traditions, great information, and more. This gal really knows San Francisco and Oakland and because of her knowledge, expect to feast in both of them.
This book is the next best thing to one of Shirley Fong-Torres' tours. In this self-published volume glean her contagious love of people and places, and foods she knows so well. This 'must read' is for everyone who has been to one or the other Chinatown, and those who might be going. Be led by someone who has operated Wok Wiz Chinatown Tours and Cooking Company for about twenty-five years. Should you not know about her, take this opportunity to become her friend.

Homemade Hoisin Sauce
Ingredients:
1/4 cup tomato catsup
1 large clove garlic, finely minced
1 Tablespoon brown sugar
1 teaspoon honey
1 Tablespoon low-sodium soy sauce
1/2 teaspoon ground white pepper
1 scallion, green part only, finely minced
1 teaspoon rice vinegar
1/4 cup Shaoxing wine or dry sherry
Note: This recipe requires no preparation. Just mix the ingredients together, stirring well. Then it can be used as a six-hour marinade for roast pork, as Fong-Torres does, or used in place of commercially prepared hoisin sauce in any other recipe that calls for it. For any not used immediately after mixing, refrigerate, preferably in a glass jar. It can keep for a week or two in the refrigerator. Freeze it if not planning to use it that time frame.