Read 6251416 times

Connect me to:

Fish
by: Chiu-Fai Tsoi
Hong Kong China: Hai Bin Book Company 2005, Hardbound
ISBN: 978-988-202-240-9
---
Reviewed by: Jacqueline M. Newman
Spring Volume: 2009 Issue: 16(1) page(s): 20

---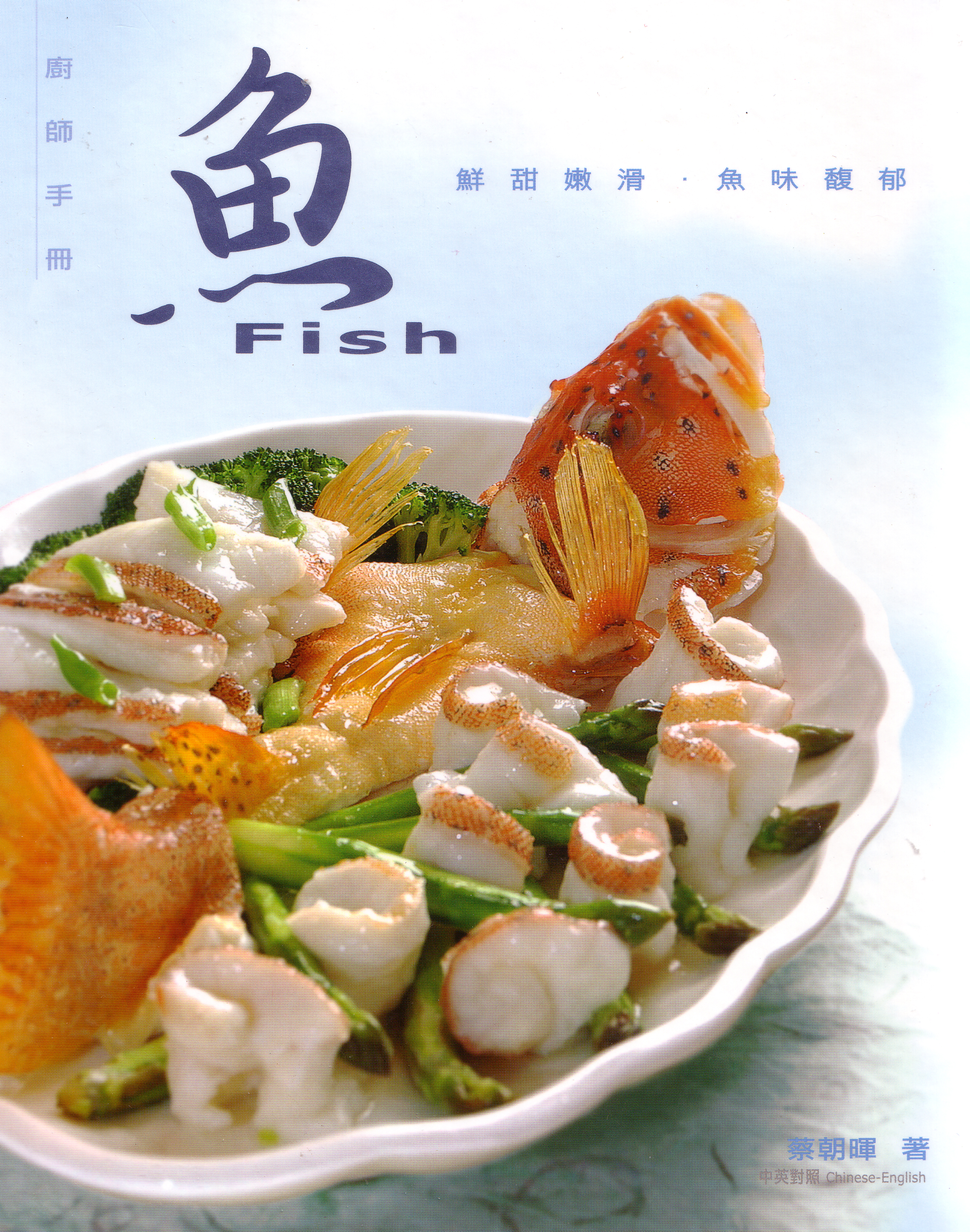 Actually the first book in a series of five, a place to learn about wild and commercially bred fish; seventy-nine different types are shown in a large multi-page color photographs. See thirteen restaurant utensils, and try out eighty-nine recipes. Most are easy to make, though some do require double preparations including a festive one steamed twice in winter melon boxes. It is a winner! This book has many color photographs of completed dishes, steps in their preparation, or both. Before the recipes, check out how to remove gills, guts, and scales. After them, the glossary of cooking terms, temperatures, and condiments for cooking them, are useful, too.
The recipes do use metric measures, are carefully constructed and detailed, and can be followed. Each one has many tips from the author, a master chef. Try many of them be they soups, banquet dishes, home-style or Western-style. Also try the one using processed fish products. We especially love the fish snack chapter; bet you will, too.

Steamed Grouper in Winter Melon Box
Ingredients:
2 pounds winter melon
1/2 pound boneless and skinless grouper flesh, diced
1 small carrot, finely diced
5 Tablespoons cooked shitake mushrooms, finely minced
1 scant teaspoon salt
1 and 1/2 teaspoons chicken stock powder
1/2 teaspoon vegetable oil
1/2 cup chicken stock
1 and 1/2 teaspoons cornstarch mixed with one and a half teaspoons of cold water
Preparation:
1. Peel the winter melon and cut into one-to two inch thick slices. Cut these into leaf or diamond shapes and cut one-quarter-inch slice off each of them. Then scoop out flesh of lower part with a melon ball scoop.
2. Blanch tops and bottoms a few minutes or until eighty percent cooked, Drain and set aside.
3. Mix diced fish, carrot, mushrooms, salt, and chicken stock powder. Fill each cooled melon box. Set their covers sideways next to them. Place on an oiled plate and steam for fifteen minutes. Pour liquid into a small pot.
4. Carefully put the cooked boxes on a serving dish, Add the chicken stock and bring to the boil. Add cornstarch mixture, and when thickened pour over the vegetable boxes, cover them slightly ajar with the cut off tops. Serve.