Read 5088570 times

Connect me to:

Southeast Asian Flavors
by: Robert Danhi
El Secundo CA: Mortar & Press 2008, $45.00, Hardbound
ISBN: 978-0-9816339-0-9
---
Reviewed by: Jacqueline M. Newman
Fall Volume: 2009 Issue: 16(3) page(s): 17 and 18

---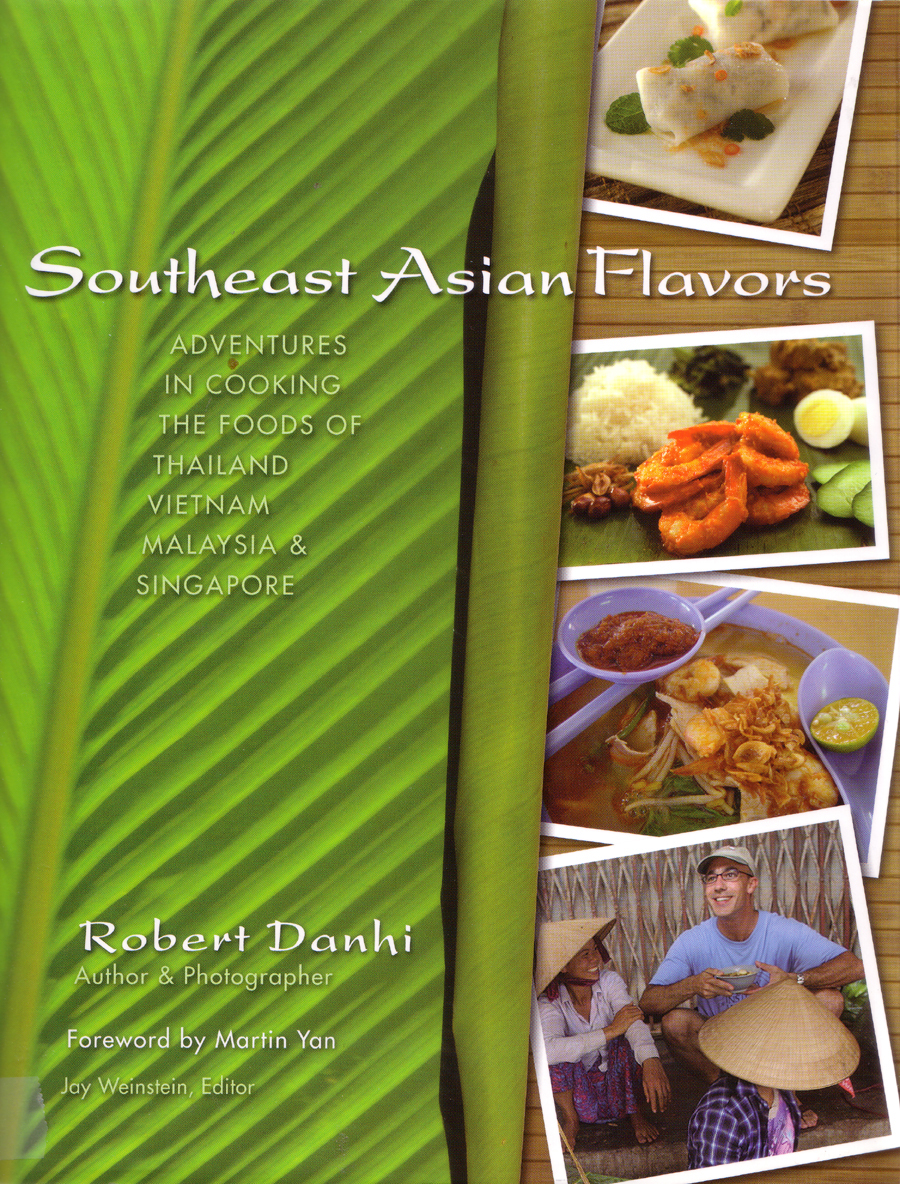 Culinary and cultural flavors, many born in China, is why this book needs your attention. An introduction about the identity and the development of food in each country and how the people eat it in Thailand, Vietnam, Malaysia, and Singapore is this book's culinary trip worth taking.
Martin Yan starts it off with a foreword and sets the stage for its more than three hundred recipes. True to the Asian expression, they are "same, same, but different" as the author discusses life and food, geography, history, diversity of ingredients, and culinary etiquette along with the recipes of these cultures.
Love the prevailing flavors, ethnic diversity, outstanding color photographs, and the recipes for all parts of a meal. The ninety-one page Asian pantry chapter is a gem. Inclusion of botanical names, food words in several languages, and depth of information about each food and the techniques for blending them are fantastic.
Every recipe begins with an introductory paragraph. Each is detailed. The pictures taken by the author help taste them before measuring a single ingredient. The resource guide of suppliers and speciality stores complete with web sites, an extensive bibliography, and a cultural, lingual, personality, place, and picture index by country and terminology complete this thorough book. Use it and be a better cook. Use it and understand and prepare a plethora of Asian dishes. Use it and travel throughout Asia via your taste buds. You will be glad you did.

Pumpkin and Pork with Scallions
Ingredients:
1/4 pork shoulder cut into one-eighth inch slices
2 Tablespoons oyster sauce
1 Tablespoon vegetable oil
1 clove garlic, peeled and minced
1 pound Kabocha squash (also known as Chinese pumpkin), cutting it into one-quarter inch slices
1 Tablespoon granulated sugar
1/2 teaspoon coarse salt
1 cup scallions, green part only, cut into half-inch pieces
Preparation:
1. Combine pork and oyster sauce and set aside for half hour or overnight.
2. Heat oil in a casserole or wok and stir-fry the pork mixture adding the garlic. Cook until the pork loses its raw appearance (about three minutes), then add the pumpkin, one and a half cups of water, and the sugar and salt. Mix well. Lower the heat and cook stirring gently and often until pumpkin is tender (about ten minutes).
3. Gently mix and adjust seasonings as needed yielding slightly salty taste with touch of natural sweetness. Then add scallions and cook about ten seconds until the turn bright green. Then serve.