Read 5088324 times

Connect me to:

Home Dishes with Dried Seafoods
by: Irene Chan
Hong Kong China: Food Paradise Publishing Co, an imprint of Wan Li Book Co. Ltd. 2010, $78.00, Paperback
ISBN: 978-962-14-4115-7
---
Reviewed by: Jacqueline M. Newman
Spring Volume: 2011 Issue: 18(1) page(s): 21

---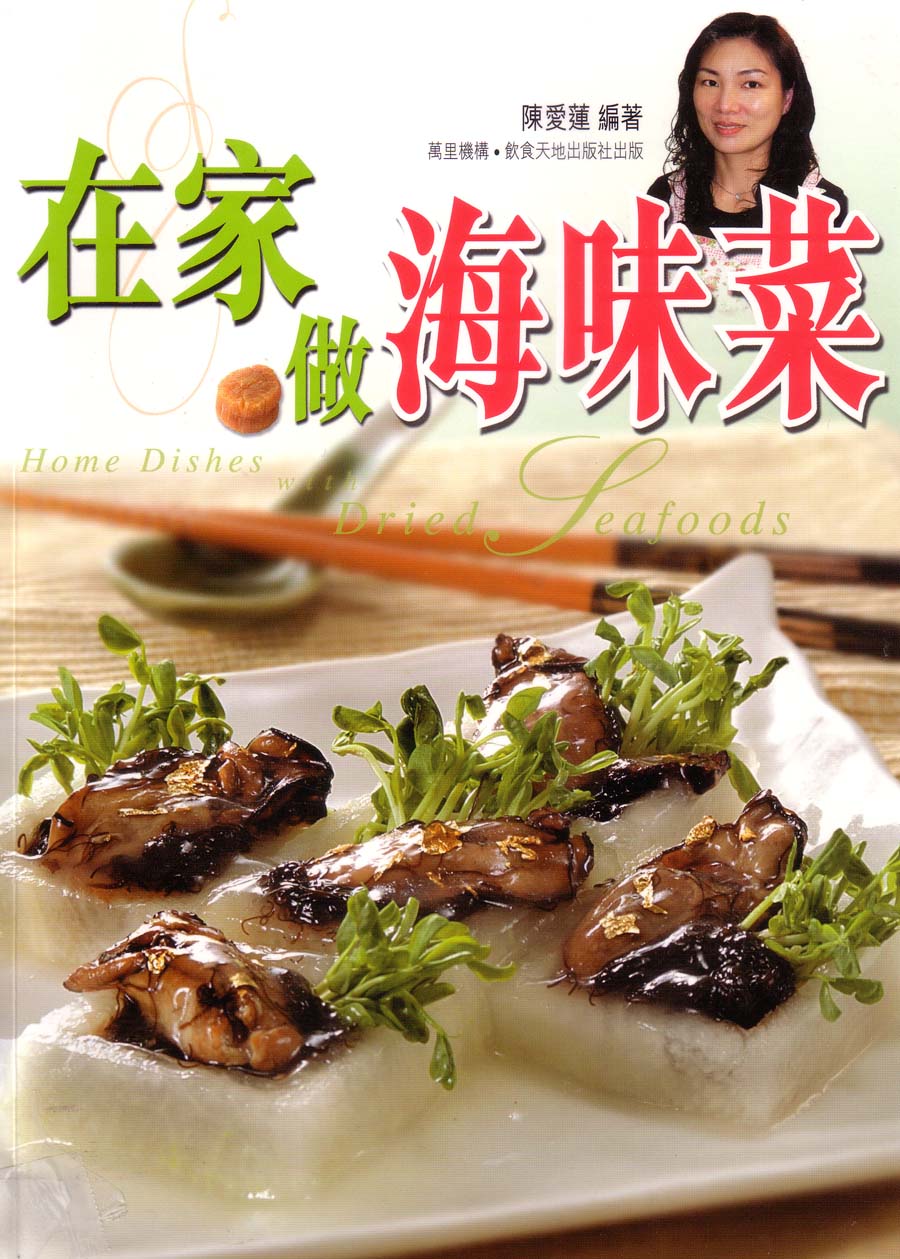 A nurse by profession, Irene Chan loves to cook. She took lessons at the Hong Kong Cookery Centre, and recently published this book with fifty-two recipes,. Many use unusual or unusual ingredients in soup, main dish, casserole, staple food, and dim sum and dessert categories.
Never cooked burdock? Try her Burdock Soup. Do not know how to prepare a dish with cuttlefish? Make her Stir-fried Cuttlefish Balls with Shrimp Roe. Know not how to work with squid? Then try her Spicy Fresh and Dried Squids in XO Sauce and learn to use and love squid both fresh and dried. Never heard of Roselle Delight, fix up and drink her Roselle Flower Tea which you may know as Florida cranberry or Indian sorrel. It is in the Hibiscus family with the botanical name of Hibiscus sabdariffa, its picture and roselle tea are illustrated on this page.
The recipes with ingredients you do know are also worth making. Cashew Sweet Soup should be added to your 'make it frequently' repertoire. So should Braised Assorted Vegetables and Vermicelli in Pot. The Sun Moon Scallop soup in this issue in the Letters to the Editor column offers a variation of one of her recipes; the picture with it is a recipe from Chan's book.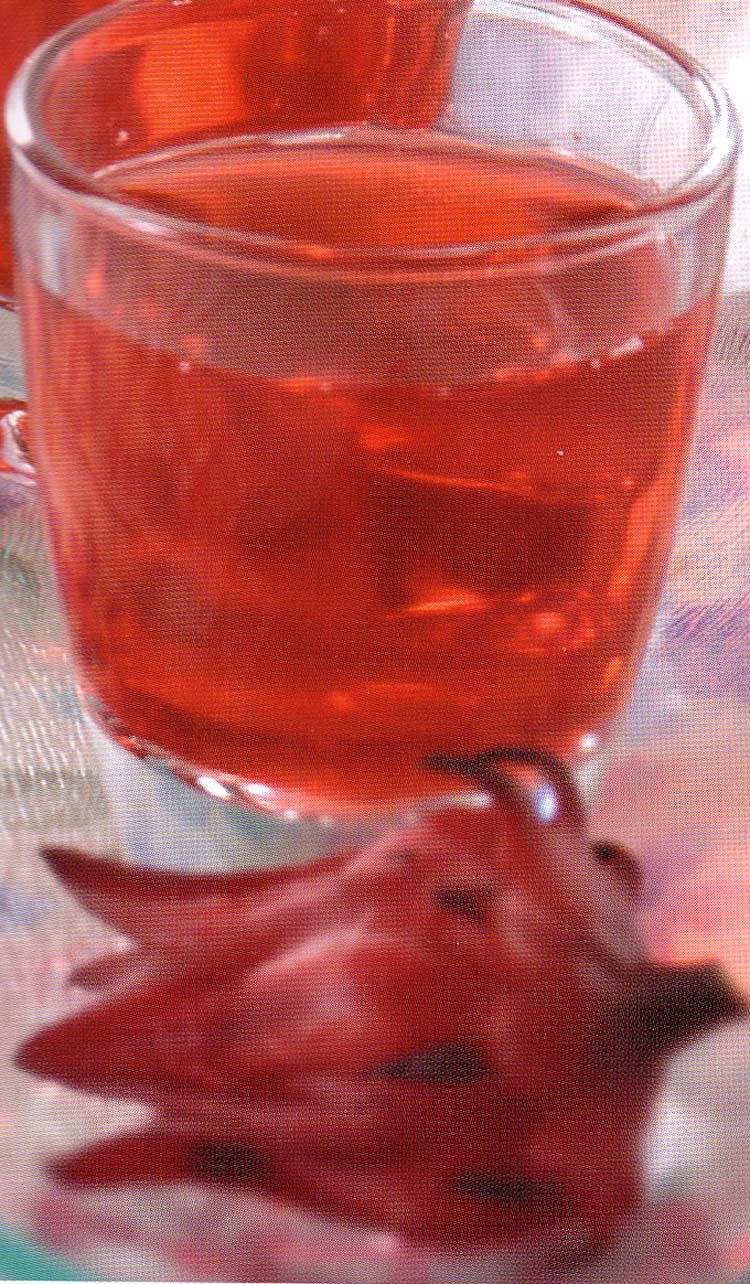 ERROR: Could not find a recipe with ID 1383 likely a recipe with number 1383 is missing