Read 6252626 times

Connect me to:

Feeding the Dragon
by: Tate, Mary Kate and Tate, Nate
Kansas City MO: Andrews McMeel Publishing LLC 2011, $24.99, Paperback
ISBN: 978-1-4494-0111-5
---
Reviewed by: Jacqueline M. Newman
Fall Volume: 2012 Issue: 19(3) page(s): 22

---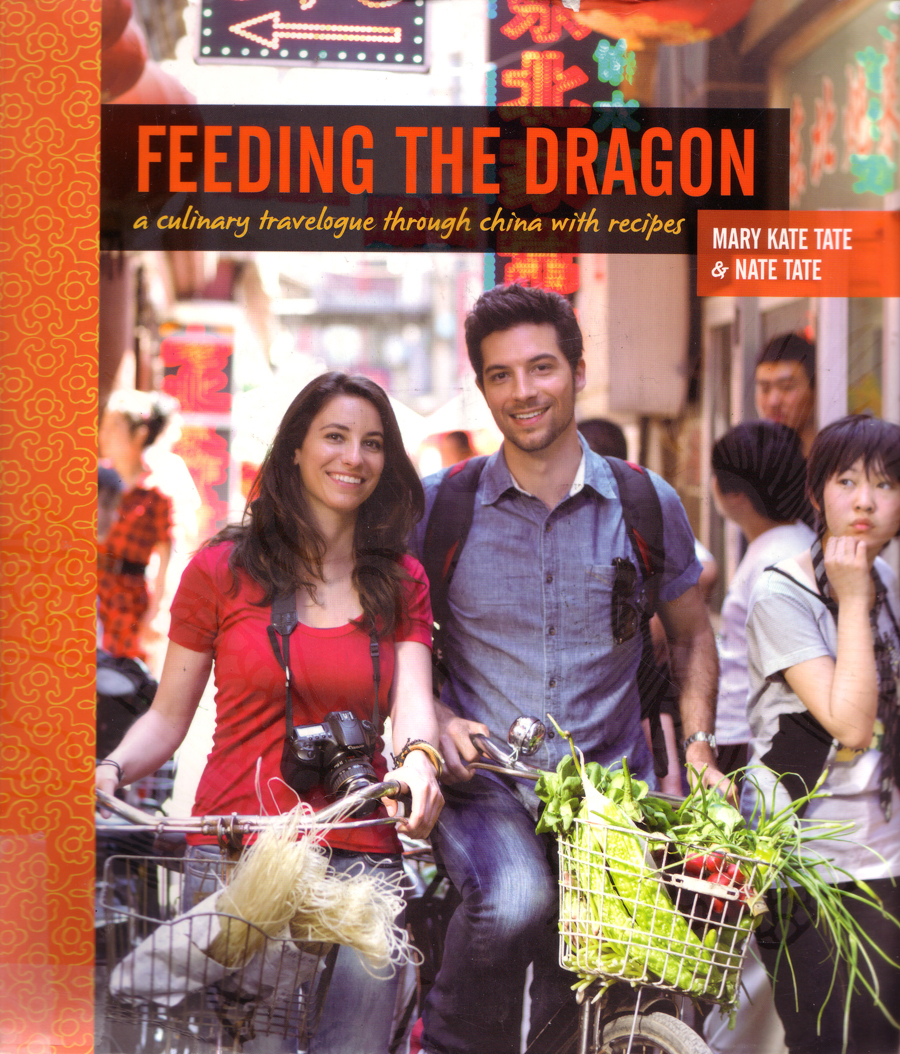 This volume, subtitled in small letters, says it is "a culinary travelogue through China with recipes." Using one hundred eight of them, this brother-sister team writes about Beijing, Shanghai, Fujian, Hong Kong, Macau, Yunnan, Tibet, Sichuan, and Xinjiang. It is both a travelogue and a cookbook combo.
Written after both studied in China, now language proficient they live in New York City and have co-founded an agency designing restaurants, writing advertising, and tending to other aspects of China and its foods. During their language learning, they biked back roads, explored kitchens in China, and learned about the country's culture, culinary, and history.
The book lists recipes by food category; each of them begins with a goodly bit of that learned local culture. After the recipes, a chapter called Basics, another of sample menus, on-line ingredient resources, ways to learn about China, a simple language guide, acknowledgments, a fourteen-item bibliography, metric conversions and equivalents, information about the photographs, and a cross-referenced index follow.
Every recipe by this brother-sister team is on its own page beginning with details and context. Every one has its title in English and Chinese, its method usually in two paragraphs, its ingredients in a list. The book ends with an eight-page glossary of eighty foods named in English, Chinese, and Pinyin. Each has a paragraph about it. There are four-pages of notes about their photographs, and a seven-page cross-referenced index.

Dai Tomato-mint Salad
Ingredients:
3 Tablespoon vegetable oil
1 dried chili pepper, seeded and chopped fine
3 cloves garlic, peeled and minced
3 cups loosely packed mint leaves and stems and tops coarsely chopped
2 cups cherry tomatoes, halved
1 and 1/2 Tablespoons Chinese white rice vinegar
1/2 teaspoon coarse salt
Preparation:
1. Heat wok, add oil, chilies, and garlic, stir for a minute then remove them from the heat and allow to cool to room temperature.
2. In large bowl, mix mint and tomatoes, add cooled chili oil and stir. Then add the vinegar and salt and stir until mint leaves and tomatoes are evenly coated before serving.