Read 5093562 times

Connect me to:

Gok Cooks Chinese
by: Gok Wan
London UK: Penguin Books Ltd 2012, $20.00, Hardbound
ISBN: 978-0-718-15951-1
---
Reviewed by: Jacqueline M. Newman
Spring Volume: 2012 Issue: 20(1) page(s): 22 and 34

---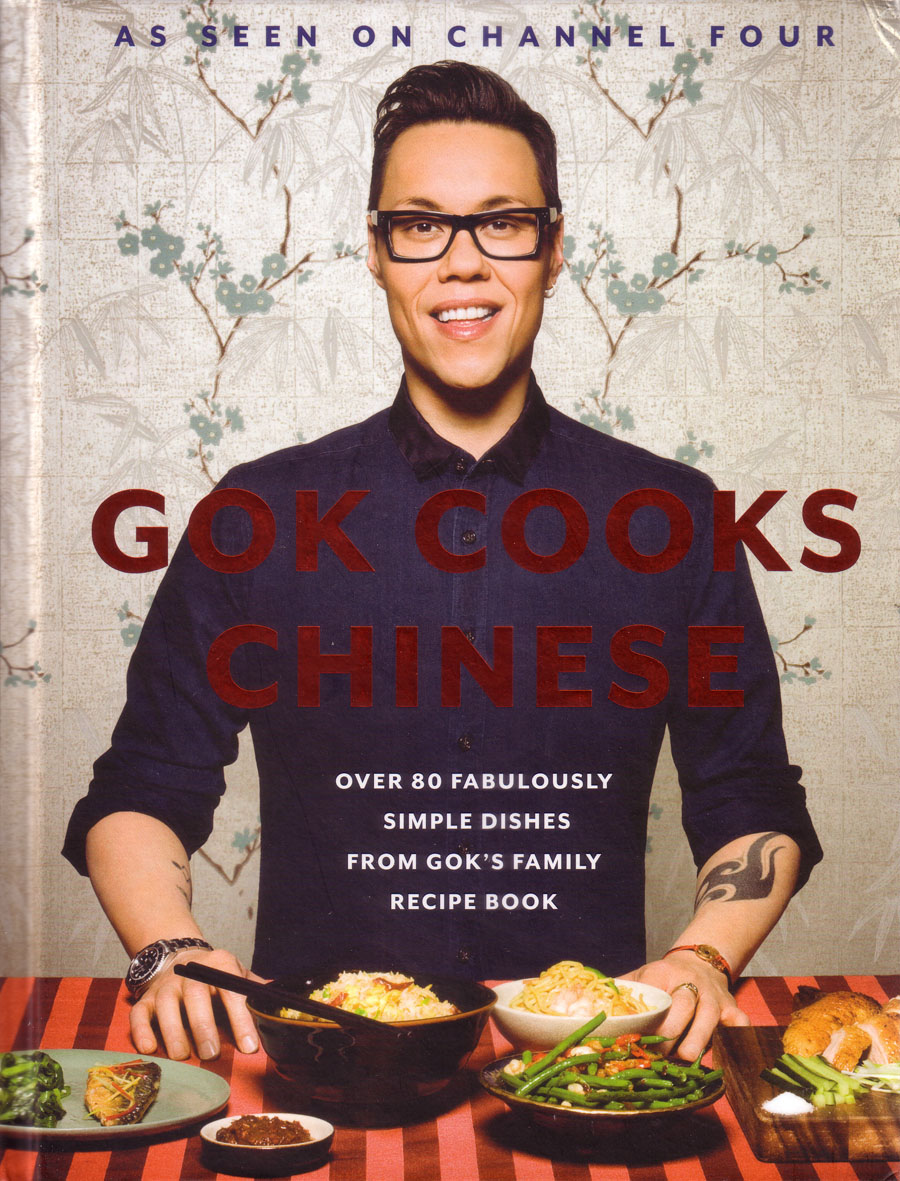 This book, the author tells us, is full of his father's recipes. His son divides them into Chinese takeaway Classics, Chinese Sunday Roast: Dim Sum; Favourite Family Wan Dishes; Chinese Classics; Street Food; Feasting; One-pot Wonders; and Modern Dishes chapters. The cover says: "As seen on Channel Four" but note that number is not in the USA. But do seek out the book and get to know them.
This young Brit says he slaved over a wok in his Dad's takeaway, and that food has been the center of his life ever since he can remember. Other than thanking his father for his patience, he learned a mantra from him that says: "We do not eat to live. We live to eat. We live for food." This has done him well as does his dad's notion that food is not just nutrition, but so much more.
While he thanks his Dad for his patience and guidance, we thank him for sharing the secrets of his family kitchen. The recipes provide preparation and cooking times, and a sentence or two before each one, and we are pleased to be a recipient of this largess.
Gok Wan's Sesame Prawn Balls with Stir-fried Cucumbers are wonderful as appetizers by them selves. Photographed by Jemma Watts, they look and surely are wonderful. The Steamed Egg Yolk with Pork Balls is a great breakfast, brunch, or lunch item; likewise the Steamed Egg with Prawns. We fell in love with his My Ma-po Tofu with Chinese Omelette. Though he rolls and cuts it, we simply like it on a bulkie roll. It is a terrific sandwich. Pappa Wan's Simple Soy-glazed Chicken is more than simple and simply glazed, a clever technique. Yummy and deserving of a place on your table, we ate ours with his Perfect Plum Sauce. It took five minutes to prepare, forty-five more to cook mostly unattended, and another five for clean up. An additional benefit, we used the rest of this sauce with his Salt and Pepper Pork Chops.
Did devour his Steamed Razor Clams with Garlic and Chilli Sprinkles. They needed just two fresh chilli peppers, four scallions, and four cloves of garlic along with a mite of flour, cornstarch, salt and pepper, and a tablespoon of oil. No need to go shopping to make them or steaks or another meat made that way. We made ours at the last minute and are glad we did.
On the cover, this book says: "Over 80 fabulously simple dishes from Gok's family recipe book." Most can easily wander to yours, and for starters, we particularly recommend the one below.
My Ma-Po Tofu with Chinese Omelette II
Ingredients:
2 eggs
salt and ground white pepper, to taste
2 scallions, finely chopped
2 Tablespoons peanut oil
1 piece fresh ginger, peeled and chopped
1 or 2 cloves fresh garlic, peeled and finely chopped
1/2 to 1 Tablespoon chili bean paste
2 teaspoons fish sauce
1/2 teaspoon rice or cider vinegar
1 teaspoon oyster sauce
pinch granulated sugar
1 pound firm tofu, cut in half-inch cubes
1 fresh chili, seeds removed and finely chopped
Preparation:
1. Beat eggs and season with salt and pepper. Add one teaspoon of the scallions, and set this aside.
2. Heat a wok or fry pan, add a dash of the oil, then the garlic and stir for ten seconds before adding the chili paste and cook until aromatic, then add five tablespoons hot water and stir before adding the fish sauce, vinegar, oyster sauce, and the pinch of sugar.
3. Add tofu cubes and stir until they are coated, then cover and braise for five minutes.
4. Meanwhile, heat a non-stick fry pan, add a dash of oil and half the beaten egg mixture spreading it to the edges of the pan. When edges are crisp and egg almost cooked through, turn egg over and cook on its other side. Repeat with the rest of the egg.
5. Spoon tofu over each omelette, sprinkle with scallion and chili pieces, and roll, then eat or cut into rings and serve and eat.