Read 5093386 times

Connect me to:

Chinese Take-out Cookbook, The
by: Diana Kuan
New York NY: Ballantine Books 2012, $30.00, Hardbound
ISBN: 078-0-345-52912-1
---
Reviewed by: Jacqueline M. Newman
Fall Volume: 2013 Issue: 20(3) page(s): 19

---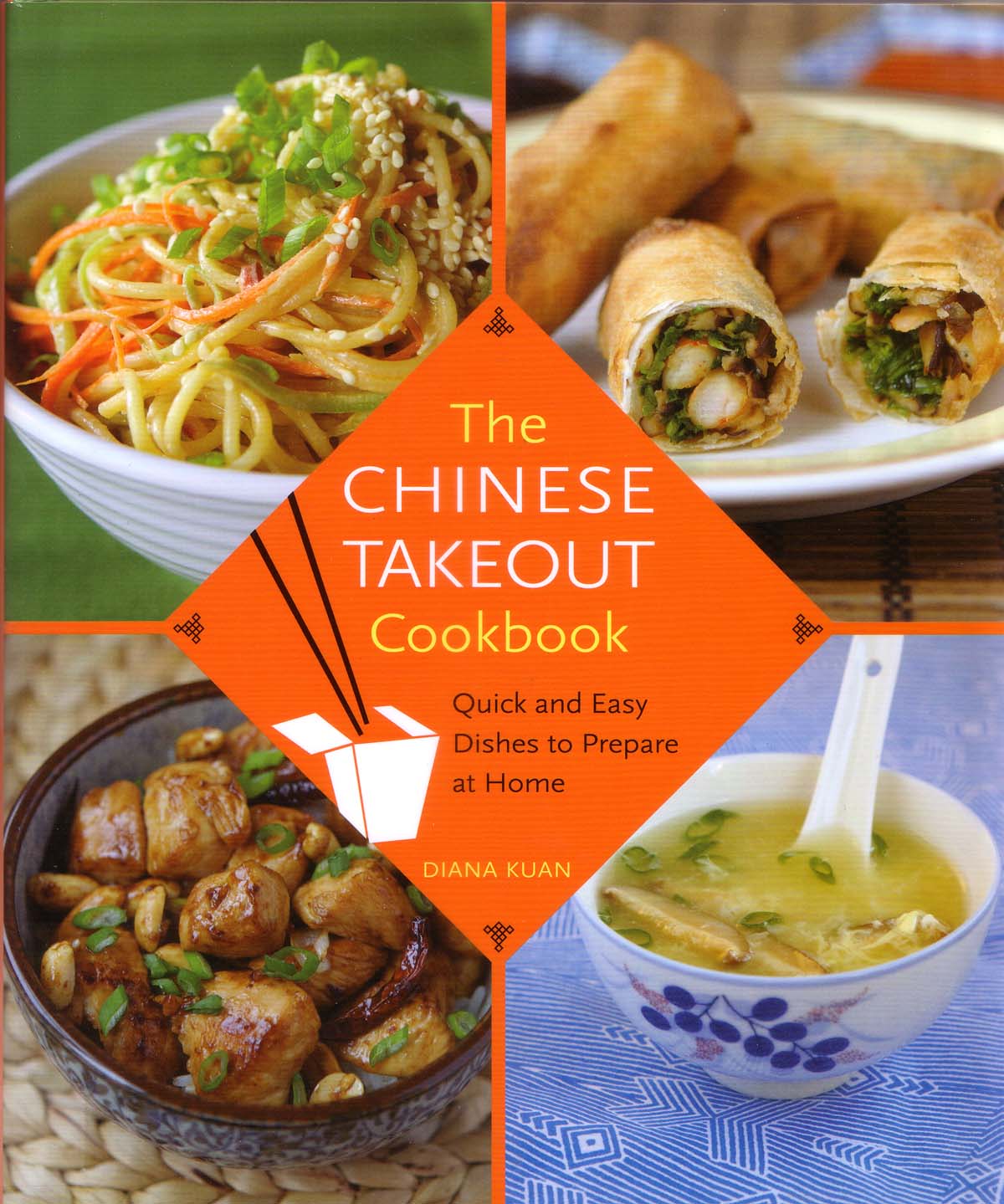 America's love affair has grown with this cuisine, its people ever-increasing their consumption of Chinese take-out. This volume makes preparing these recipes possible in every home kitchen. The introductory paragraph(s) before each recipe, the right-hand sidebar of their ingredients, the mouth-watering color photographs, and the many wonderful recipes themselves, makes it possible to pitch your saved take-out menus and pick up your wok making them yourself. This book also has many items to substitute should the wanted ones be unavailable in your home when you are manning that wok.
Diana Kuan has taught Chinese cooking in Beijing and New York, and this books makes it possible for you to taste her good foods when cooking them at home. Use her recipes with little effort as they are very clear, easy to follow, and yummy to eat. This book inspires you to fire up your wok and stir-fry away. Make your own favorites fast and fantastically. The dishes are really quick and really easy. Before grabbing that spatula, cleaver, and the needed commodities, read some of the history behind the recipes. Learn where fortune cookies come from, 'fortune crackers' as the Japanese call them. You may not find out why they did not catch on in China, but you do not need to know that when making them yourself.
Sichuan Cucumber Salad
Ingredients:
1 large cucumber, do not peel, but scrub it well
1 teaspoon salt
1 teaspoon peanut or vegetable oil
1 Tablespoon peeled then minced garlic
2 teaspoons cider vinegar
1 teaspoon soy sauce
1 teaspoon sesame oil
1 teaspoon sugar
1/4 teaspoon crushed red pepper flakes
Preparation:
1. Cut cucumber into quarters lengthwise, then scoop out any large seeds before cutting each into pieces about an inch and a half long.
2. Pound these pieces lightly with the side of the cleaver to slightly smash them.
3. In a large bowl, toss the cucumbers with salt and let them rest for twenty minutes, then discard any liquid in the bowl.
4. Heat the peanut oil in a small skillet or wok, add the garlic and stir about half a minute before transferring the garlic to a small bowl. Mix in the cider vinegar, soy sauce, sesame oil, sugar, and the red pepper flakes and stir well.
5. Drain the cucumber pieces well. Then toss them with the cider vinegar mixture. Serve at room temperature or chill for a couple of hours before serving them.