Read 5094578 times

Connect me to:

Every Grain of Rice
by: Fuschia Dunlop
New York NY: W.W. Norton and Company 2013, $35.00, Hardbound
ISBN: 978-0-393-08904-2
---
Reviewed by: Jacqueline M. Newman
Winter Volume: 2013 Issue: 20(4) page(s): 14

---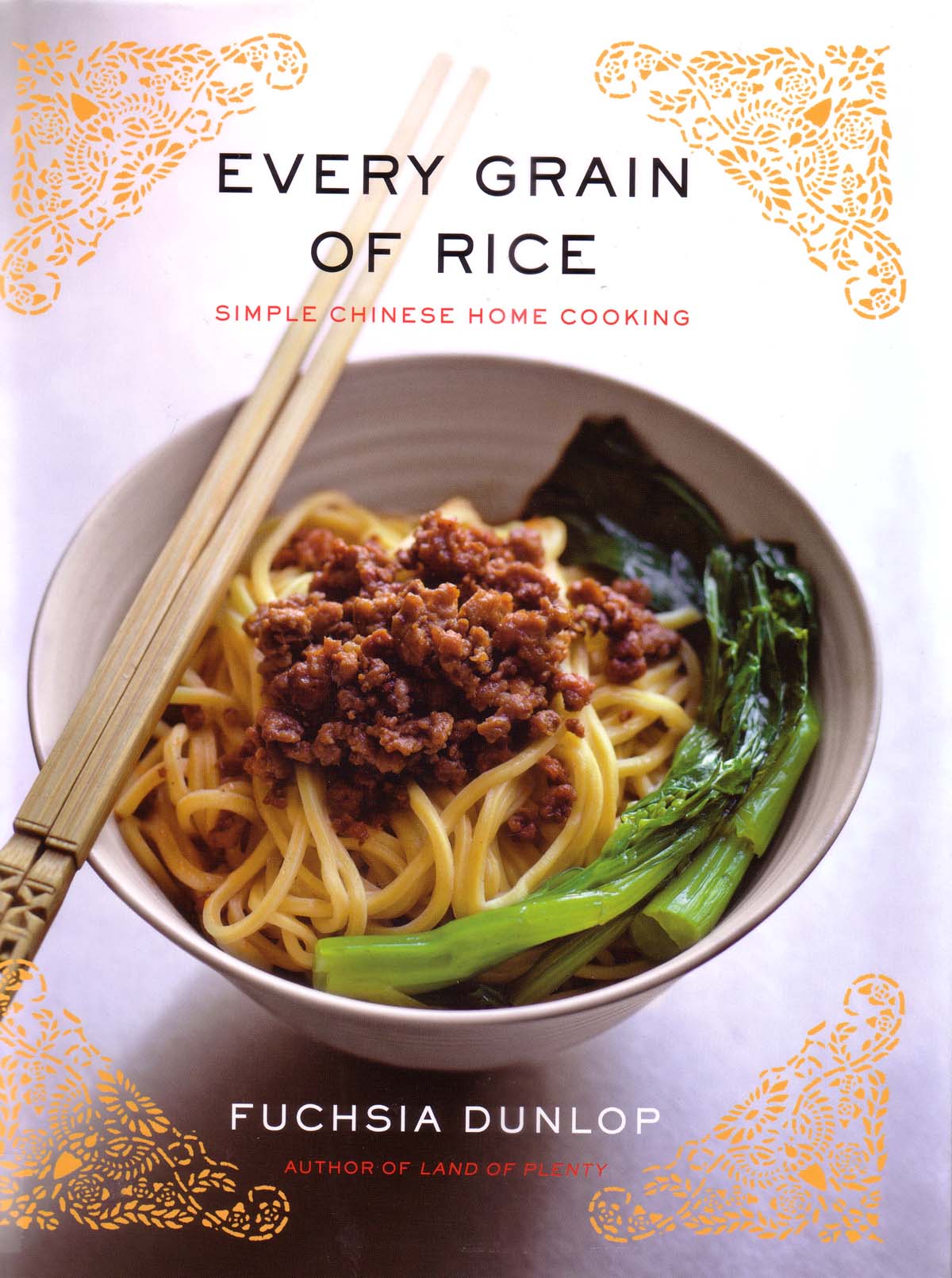 David Chang calls this book a "must read for home cooks and professionals to learn about Chinese cuisine, its history, and how to cook at home." We would add that it can also help when eating Chinese food in restaurants. It begins with basics, sixteen recipe chapters follow, and it ends with a glossary, acknowledgments, and a cross-referenced index. All are valuable, informative, even fascinating. Every recipe has a full-page color photograph. They help assure the end product you make matches the author's notions.
Many recipes are such that they itch to be made. Hangzhou Fava Beans with Ham is perhaps the simplest. Many include a variation or two following the basic one. Chicken Livers with Chinese Chives sounds simple but its timing tells us it can be tricky. That may be so if you rarely cook them, but we found them fantastic and not too difficult.
Clams in Black Bean Sauce can be messy but marvelous. Vegetarian Gong Bao Chicken is a great variation of a very popular recipe, and better than most. Stir-fried Cucumber with Wood Ear are perfect, its variation with pork is much better.
Sweet and Sour Spare Ribs are better than yummy, the Preserved Duck Eggs a great meal starter. Fuchsia's Emergency Midnight Noodles can be a bedtime or breakfast snack. Bet they improve sleep or help wake you up. We love them with buckwheat noodles while Dunlop uses them with dried wheat noodles. All the recipes are easy to make, not overloaded with ingredient minutia, and as tasty as can be. We have not found one we would not suggest.
Emergency Midnight Noodles I
Ingredients:
3 Tablespoons light soy sauce or tamari
2 Tablespoons Chinese black vinegar
4 Tablespoons chili oil
1 teaspoon sesame oil
7 ounces dried buckwheat noodles
2 scallions, green part only, finely sliced
1 teaspoon vegetable oil
1 egg
Preparation:
1. Mix soy sauce, black vinegar, chili and sesame oils, and set them aside.
2. Cook the noodles until almost soft, rinse and drain them, and put them in a serving bowl, then scatter the scallions over them.
3. Heat a small fry pan, add oil, and break open the egg and cook it sunny or moon side up until crisp on the edges.
4. Put the egg on the noodles, and serve. Toss and break the yolk when ready to eat the noodles.