Read 5094558 times

Connect me to:

Magnificent 9, The by Annie Wong
by: Annie Wong
Hong Kong : Forms Kitchen, an imprint of Forms Publications (HK) Co., Ltd. 2013, $98.00, Paperback
ISBN: 978-988-8237-24-1
---
Reviewed by: Jacqueline M. Newman
Summer Volume: 2014 Issue: 21(2) page(s): 21

---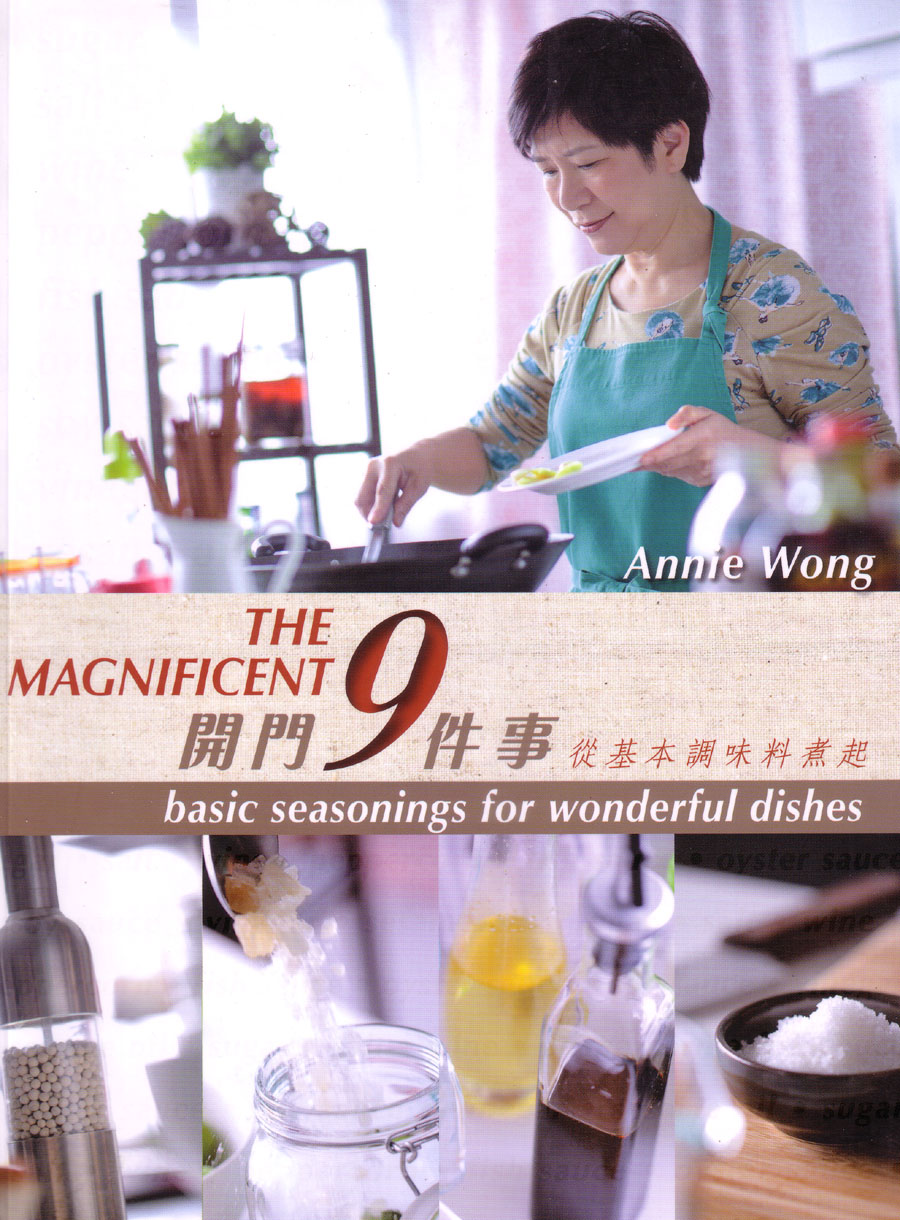 In Chinese and English, this paperback features nine basic seasonings, a chapter for each. They include oyster sauce which the contents page calls 'oyster oil,' fish sauce, peppercorn, salt, sesame oil, soy sauce, sugar, vinegar, and wine. Each of them does begin with a few sentences about the item and a picture of it on two pages; recipes using it follow.
Every recipe, and there are four to nine for each seasoning, has a full-page color photograph of its completed dish, a 'Note' about the item under its picture or on a facing page, and hints in their preparation, too.
All recipes are easy to prepare, clearly explained, and used in a different way as they represent different parts of a meal, though most are main dishes. A few are for candies, beverages, and other non-meal-like items so they can be used to round out any meal.

Walnut Kernel Candies
Ingredients:
1/2 pound rock sugar
1 pound walnut halves
1 Tablespoon maltose
2 cups vegetable oil for deep frying
2 teaspoons white sesame seeds
Preparation:
1. Bring sugar and one and a half cups of water to the boil and simmer until the sugar has dissolved, then stir in the maltose.
2. Blanch the walnut pieces in boiling water for one to two minutes, then remove and drain them on paper towels, then put them into the sugar syrup and set this aside for six to eight hours or until the pieces of walnuts are coated with a thin film of syrup. Next strain them until all water drips off.
3. Heat one-third of the oil, reduce heat to medium-low, then deep fry until golden and crisp. Every few minutes, do stir gently until golden, then drain and sprinkle with sesame seeds.
4. Separate them on an lightly oiled pan until cool, then pack into air-tight containers until needed.