Read 5091615 times

Connect me to:

Favorite Food for the Beloved by Gigi Wong
by: Gigi Wong
Hong Kong China: Forms Kitchen, an imprint of Forms Publications (HK) Co., Ltd. 2013, $98.00, Paperback
ISBN: 978-988-8178-72-8
---
Reviewed by: Jacqueline M. Newman
Summer Volume: 2014 Issue: 21(2) page(s): 21 and 33

---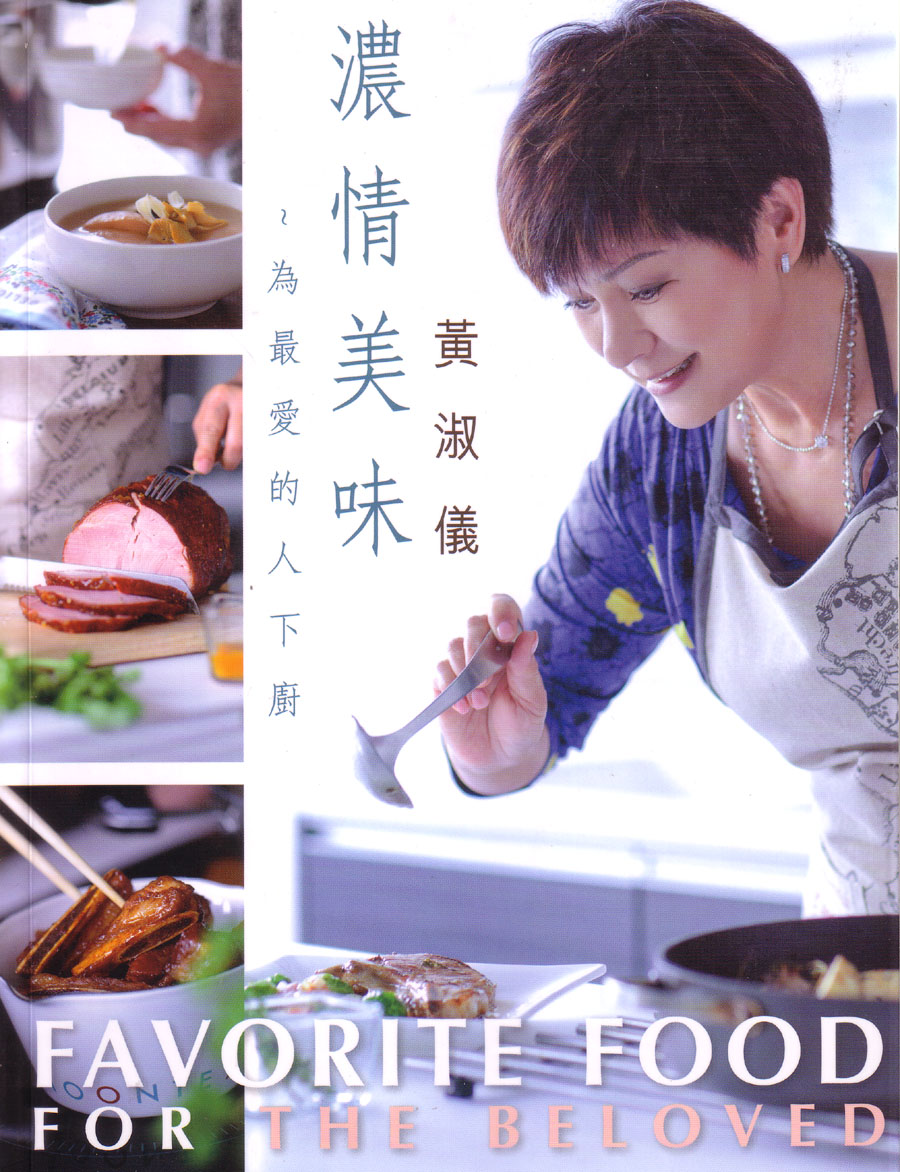 Authored by a highly accomplished actress who loves to cook, and has since age nine when her dad gave her a half dollar to cook a great meal. Since that time, she has cooked on television and been a hostess for many food programs. In addition, she has written many cookbooks, some among the top ten bestsellers in their time.
This particular book has many simple savory dishes. Included are Steamed Bean Curd with Shrimp Paste and Orange Scones. Every recipe has a clever twist or trick to make it special. There are ten cookbooks so far, each better than the one before. This one includes many fine dishes for anyone you love, yourself included.
Remarks with each recipe include steps showing how prepare it. Their simplicity adds to their appeal. This book is loaded with dishes for guests, family, and lovers; they are for every day of the week, week-ends too. It was difficult to select just one for your pleasure.

Steamed Bean Curd with Shrimp Paste
Ingredients:
2 squares of bean curd, cubed
1/4 pound minced pork
2 teaspoons granulated sugar
1 teaspoons light soy sauce
1 tablespoon cornstarch
sesame oil
2 teaspoons shrimp paste
2 Tablespoons fresh garlic, peeled and chopped
1 Tablespoon fresh ginger, peeled and chopped
1 red chili pepper, seeded and minced
1 Tablespoon scallion, coarsely chopped
1 teaspoon hot (piquant) sesame oil
Preparation:
1. Put the bean curd on the bottom of a heat-proof plate.
2. Mix pork, shrimp paste, ginger, garlic, and chili pepper, and three tablespoons water. Spread this over the bean curd.
3. Cover tightly with microwave safe plastic. Use a fork and poke a few holes in the plastic, then put the covered dish in the microwave and cook for four minutes.
4. Next, carefully uncover the dish and sprinkle the scallion pieces on top. Pour the hot sesame oil over this, and serve.