Read 6299297 times

Connect me to:

Empire of Tea The by Markman Ellis, Richard Coulton, and Mathew Mauger
by: Markman Ellis
Coulton, Richard; and Mathew Mauger
London UK: Reaktion Books 2015, $45.00, Hardbound
ISBN: 978-1-7802340-3
---
Reviewed by: Jacqueline M. Newman
Winter Volume: 2016 Issue: 22(4) page(s): 24

---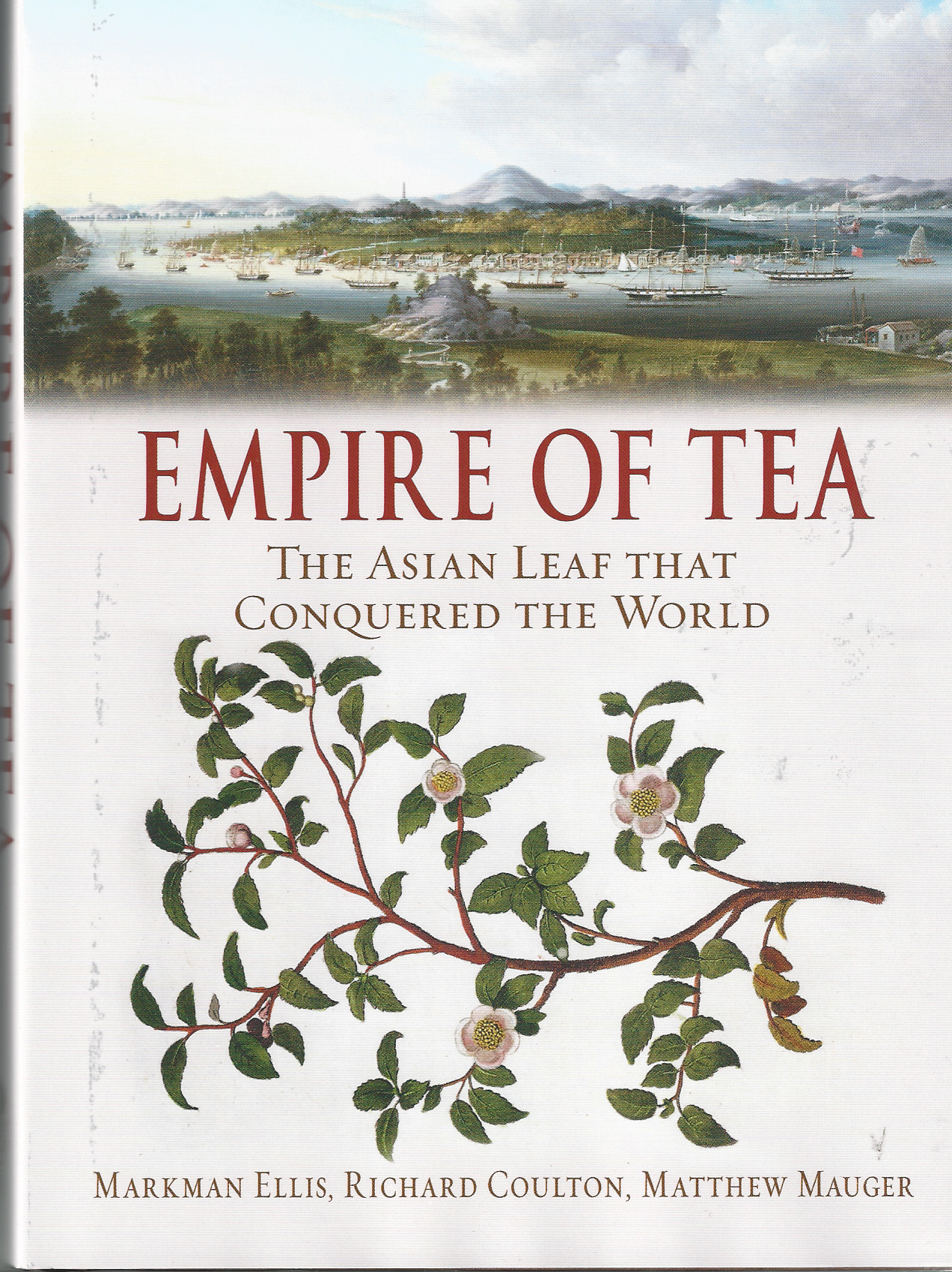 The book says on its cover, The Asian Leaf That Conquered The World. That tip-off provides its perspective, a lot about its cultural history, most post 1800, and little about tea in China. The introduction, twelve chapters, and the epilogue are very Euro-centric. The twenty-page chapter about tea trade with China, tells little of it in Asia, and nothing before the Stretham and its crew of seventy put down anchor for four months at the beginning of the 1700s in this natural Chinese harbor for the East India Company.
This volume the British side of tea imports and recounts one ship's arrival in London but tells little about where tea came from, says little about tea in China or anywhere else in Asia, and most often deals with this global commodity from British cultural perspectives. Even the seventy-seven pictures, fourteen in color, more often show the British side of tea and their tea trade, and very little about tea in China or India.
The authors, from Queen Mary University of London are a Professor of 18th century studies, 18th century literature and culture, and romanticism, respectively. They detail tea from their interests, others are mostly eliminated. his book says little about the preparation of tea, its flavor, or its use in social settings. The publishers page of advertising calls tea an imperial industry, a collusion. But within the pages of this volume on learns little about tea clashes or uses as a pastime.
The book does detail much about tea's acceptance but only in a few places in Europe. Using the index to check them out is not a realistic possibility. The chapter notes, on the other hand, are excellent. The two-column eight-page index is not as valuable.