Read 6282729 times

Connect me to:

Mainland China Cookbook by Anjan Chatterjee
by: Anjan Chatterjee
Noida India: Random House India Limited 2010, $499.00, Paperback
ISBN: ISBN 978-8-0115-0
---
Reviewed by: Jacqueline M. Newman
Spring Volume: 2015 Issue: 22(1) page(s): 19

---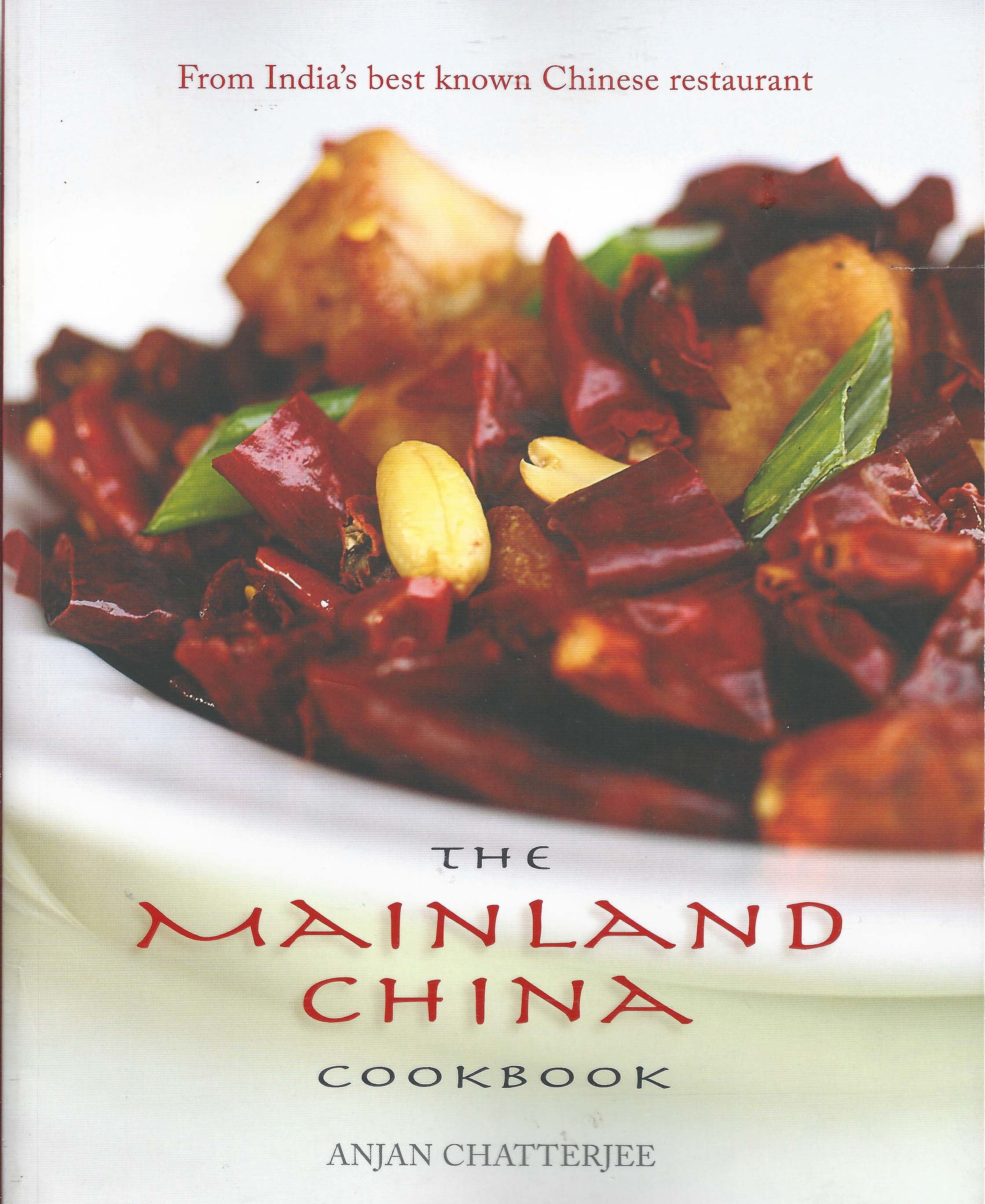 Book is by the owner/founder of this Chinese-Indian restaurant chain with his favorite dishes. On its rear cover it says it "teaches you to whip up the perfect Chinese meal in your own kitchen." 'Mainland China' is India's largest chain of fine dining Chinese restaurants. At the time of its publication, there were twenty-eight of them throughout the country. This eatery did win many awards since it began in 1994. the most recent ones include the 'Golden Spoon Award' in 2008 and 2009, and the 'Times Good Food Award' in 2009 and 2010.
After the contents, three pages provide an overview, two others discuss China's regions by the four compass points, five more are about twenty food items, two others about the steamer and wok, and two others discuss two cooking methods.
The recipes are in chapters that include: Stocks, Sauces; Dips; Marinades; Starters; Snacks; Soups; Vegetables; Fish and Shellfish; Chicken and Meat; Rice and Noodles; and Desserts. They provide most of the dishes we have had in Chinese-Indian restaurants in the United States.
The style of writing lists ingredients in metrics and teaspoons and tablespoons but does not advise if British or American measures. The method is one or two sentences with a space between them, making it easy to lose ones place as they are not numbered and there can be many of them. The chapter with chicken and meat recipes only includes those for chicken and lamb dishes. At the mid-point of this volume there are sixteen pages of colored pictures, fourteen are full-pages with a like number of dishes. At the mid-point, there are sixteen pages of colored pictures.
In the recipe that follows, we want to advise that five grams or five ml are usually equivalent to one teaspoon, fifteen of either a tablespoon; the text does not so advise. We have numbered the preparation steps, they do not, and left the ingredients in their measures to offer a taste of the recipes.

Drums of Heaven Shandong Style
Ingredients (and the preparation, as given):
1 egg
Ginger juice - 5ml
Salt - 2g
White pepper - 2 g
Cornstarch 2 g



Chicken winglets 16
Dry red chillies 2 - 3
Vegetable oil 200 ml
Ginger 4 g
Garlic 4 g
Onion 4 g
Capsicum 5 g
Red chilli, dry 3
Chilli bean paste or Sichuan chilli paste 3 tbsp
Five spice powder - a pinch
salt 2 g
Sugar 2 g
White pepper powder 2 g
Star anise 1
Spring onion 4
Chilli oil - few drops
Everyday stock ½ tbsp
Corn flour (dissolved in 1:3 parts water 1 tbsp



Wash and clean the winglets. Pat them dry using a clean cloth.



Cut open the chicken winglets and remove one bone from inside each winglet.



Marinate the winglets with egg, seasoning, ginger juice, and corn flour. Keep the chicken in the fridge for 30 minutes. Remove just before cooking.



Heat 180 ml of oil in a wok till it is smoking hot. Add the chicken and deep-fry. Remove and set them aside.



Drain and strain the oil. Empty the wok. Clean the wok with a dry cloth.



Keep on a high flame and heat. Add back 25 ml of the drained oil. Add the dry red chillies, star anise, ginger, garlic, onion, and capsicum. Saute well.



Add the chilli bean paste, five spice powder, seasoning, stock, and dissolved corn flour.



Allow the sauce to thicken while stirring continuously. Add the fried chicken winglets. Toss well till the sauce coats the winglets evenly.
Finish with chilli oil.