Read 5094524 times

Connect me to:

Decoding China
by: Mathew B. Christensen
Tokyo Japan: Tuttle Publishing 2013, $15.95, Hardbound
ISBN: 978-0-804804267-9
---
Reviewed by: Jacqueline M. Newman
Summer Volume: 2017 Issue: 24(2) page(s): 24

---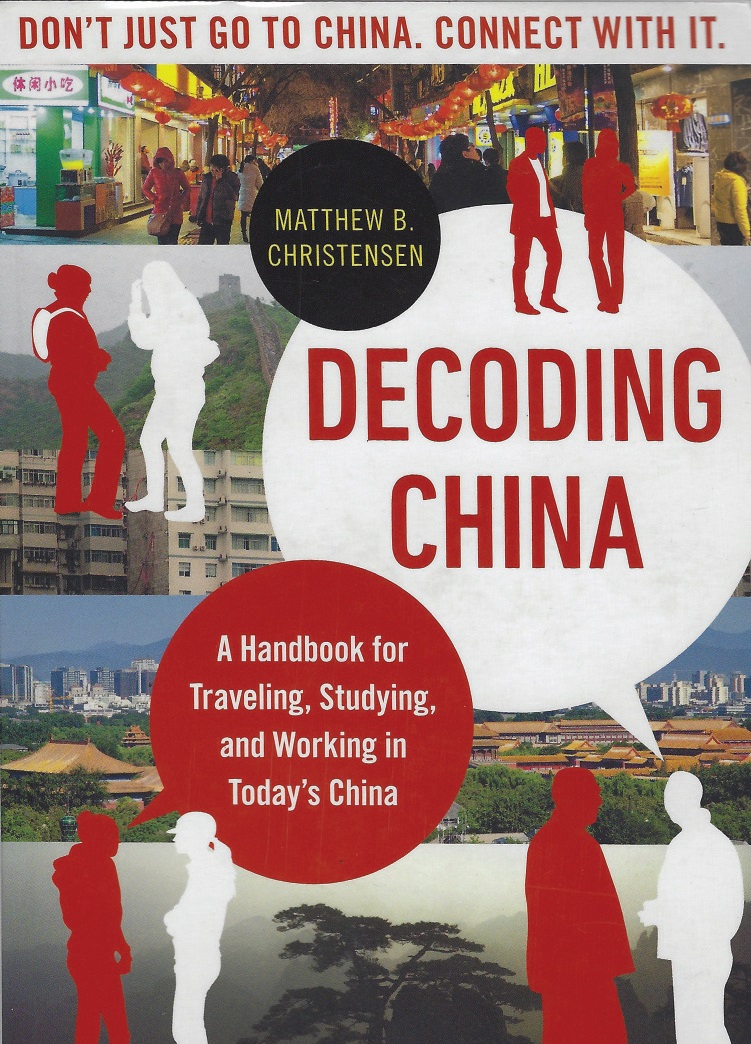 This valuable d own - to - e a r t h handbook, written by the Academic Director of the Chinese Flagship Center at Brigham Young University in Utah, should be part of one's literature when going to China to study, travel, or to work. It helps with simple every day tasks and culturally complicated ones.
Divided in eight sections, there is information about travel, transportation in general, living in a hotel or an apartment, eating, ordering, cooking, communicating on the phone, computer, or in general, exchanging money, banking, and generally dealing in this country where cash is king. It helps when shopping as the locals do, what to buy and where, working or studying in this country today.
All its sub-headings have Chinese characters and transliterations; and all are valuable cracking many of their cultural codes for bargaining, buying, and all sorts of business. We also recommend this author's blog when exploring the Middle Kingdom. Using it makes many things there lots easier.